"ENTERPRISE" Goes to TEXAS - Page 167.
September 4, 2005: This is what we came for - - Cooper's Pit-cooked barbecue in Llano, Texas. The chow line starts at the right and comes down to the left where you see folks standing in line to get their choice of pork chops, pork loin, sausage, chicken, beef, ribs, etc. You tell them how much meat you want, they put it on a tray and you carry it in the front door. A guy meets you as you come in, takes your tray behind the counter, weighs your selection, wraps it in butcher paper, and puts a bar code with the weight and price on it. You pass by on the other side of the counter and select either fresh peach, apple, or blackberry cobbler. Next to the dessert area are the side items packed to go. When you reach the check out, the cashier asks if you plan to eat-in or take home your order of delicious food! If you eat-in she gives you a place mat, not a plate. Take-out customers get a bag for their goodies.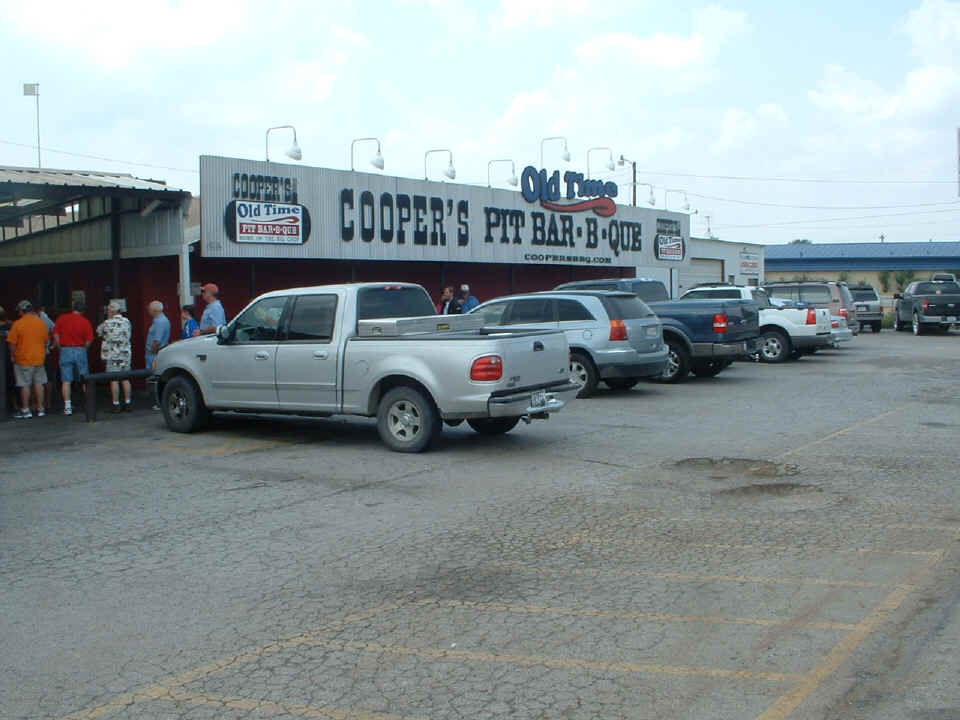 This is where the chow line ends and the eating begins inside Cooper's! The paper placemats are coated on one side to resist moisture from the juicy meats. Eddie and I split a serving of cole slaw and potato salad. He brought over two empty containers to split the side orders when he picked up the knives and forks. The barbecue sauce is not the usual reddish-maroon color you find in your local grocery store. This was more like a broth with a number of savory spices in it to give it a unique flavor. Folks come here from miles around. While we were here, the couple next to us were on their way home to the Houston suburb of Sugarland, Texas - - nearly 230 miles from this restaurant. Eddie talked about coming here by car one day when the line was really long outside.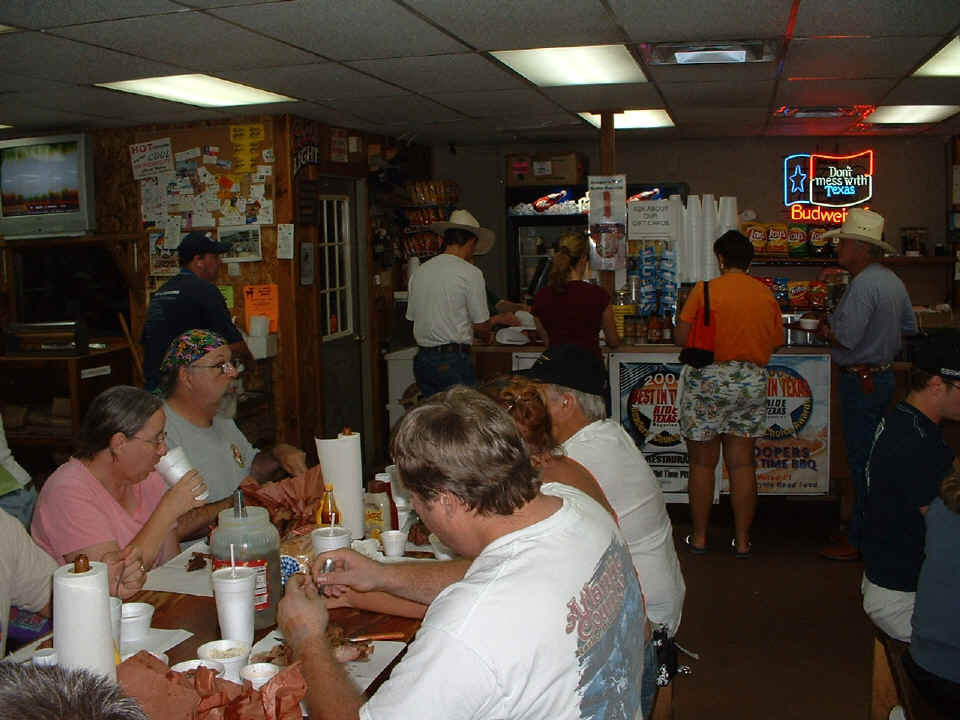 And if you doubt that this is a "good old boy" restaurant, just look at the trophies on the walls. On the table below is some of that brown butcher's paper I mentioned up the page. The napkins are rolls of paper towels.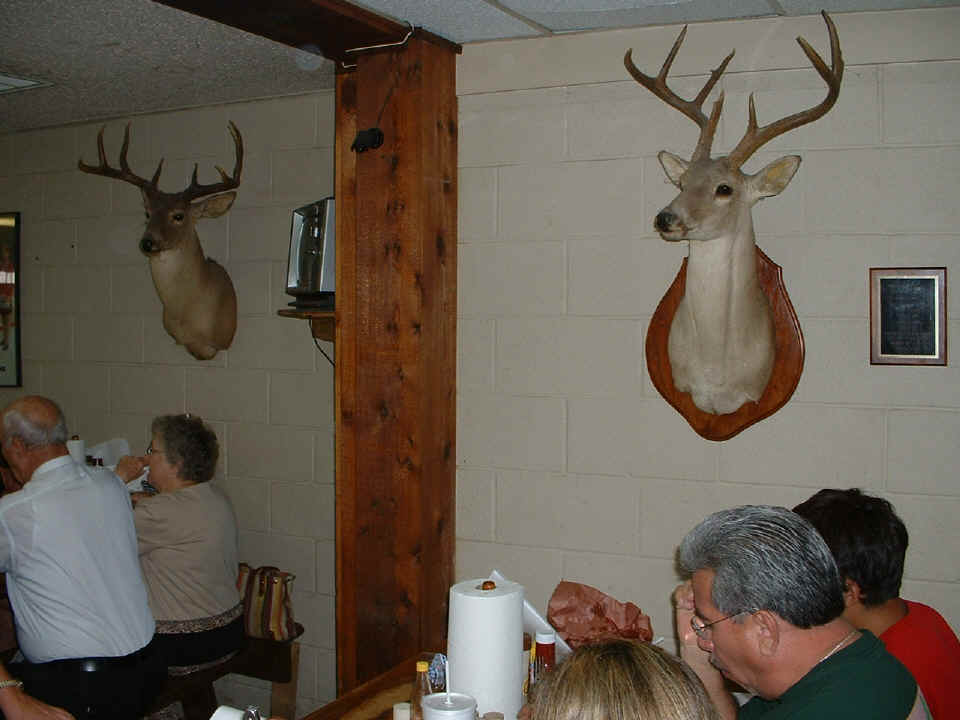 On the way home from Llano to Georgetown, we passed this Texas castle not far from Lake Buchanon. The visibility was a bit hazy as we headed back to the East. We passed through a few light rain drops right after this scenic view, then it started to clear up just a bit.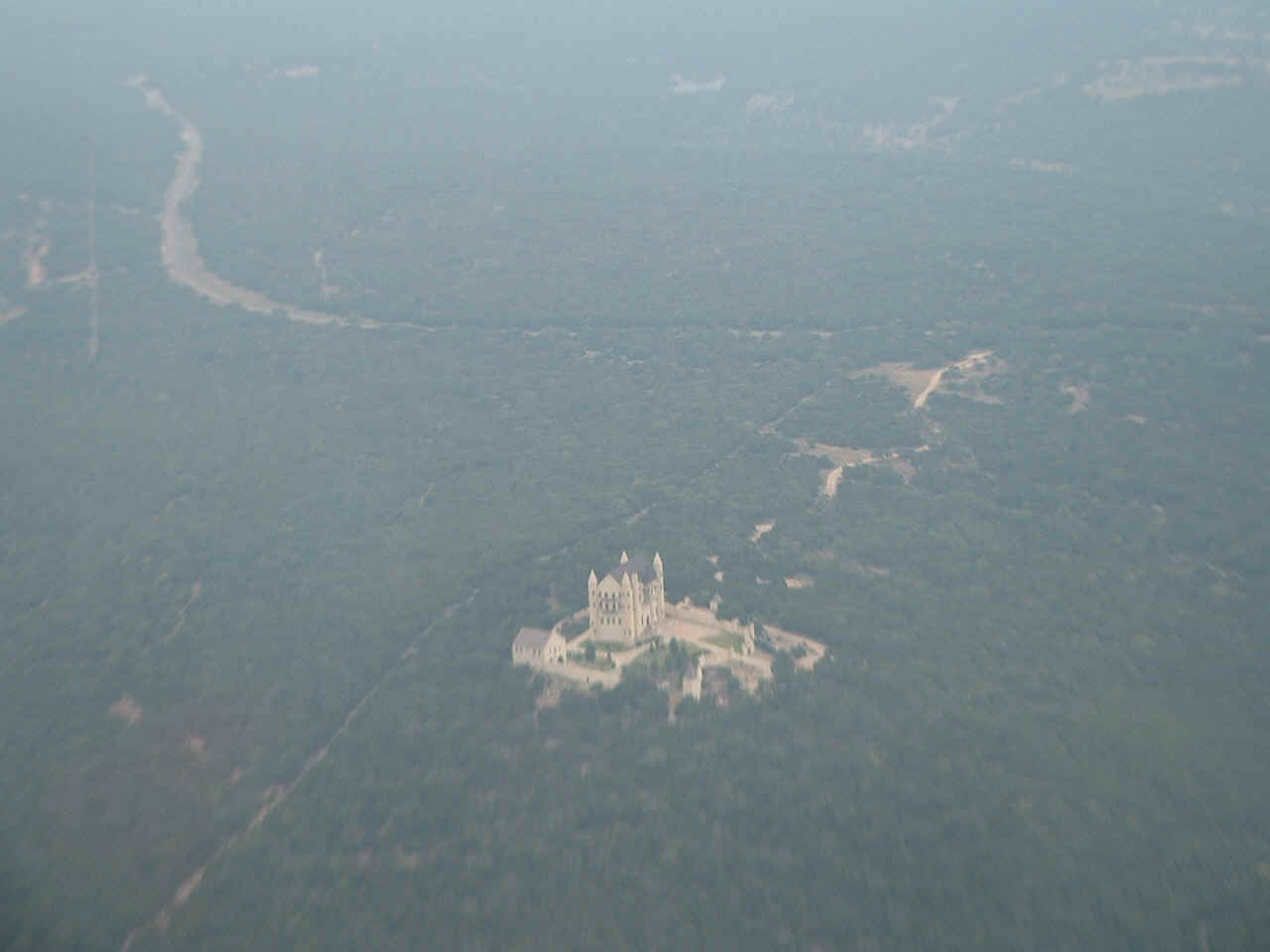 Back at KGTU, Enterprise was tied down and put away for the night just across from Eddie's flight school, Adventure Flight Center. Tomorrow, it will take me home again in about six hours of traveling with two stops along the way for fuel. I could make it home on one tank, but I prefer to take the breaks enroute, especially where the gas prices are low. The Hobbs meter shows 86.6 hours at the end of the day.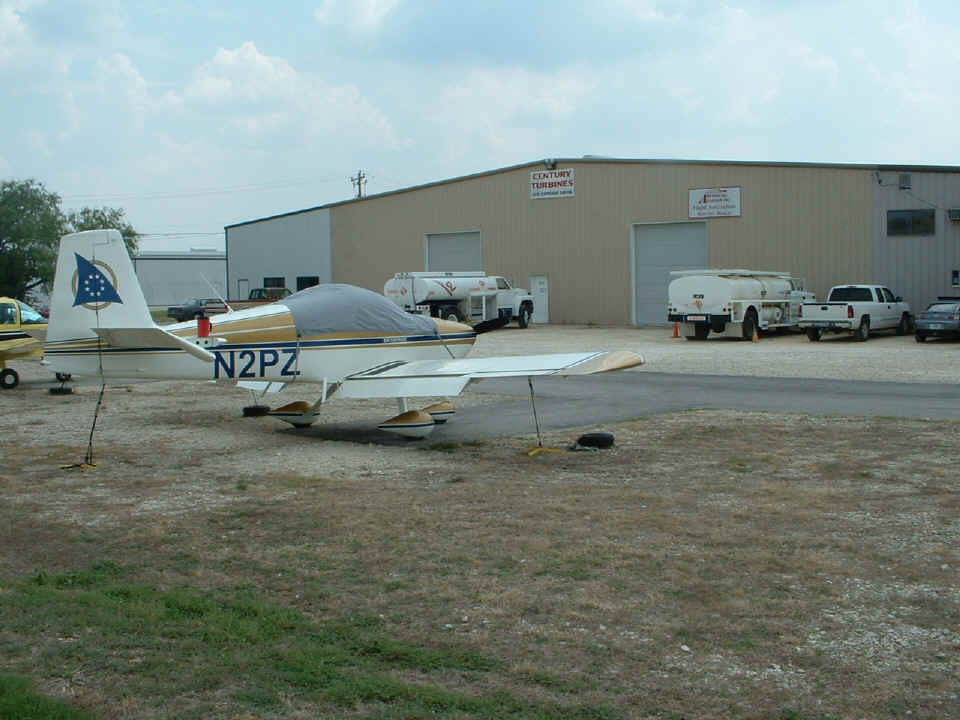 Back in Round Rock, dinner that evening was PIZZA at Double Dave's Pizza Works. My grandson Ian was glued to the Cartoon Network as he ate two pieces of pizza and some pepperoni rolls with dipping sauce.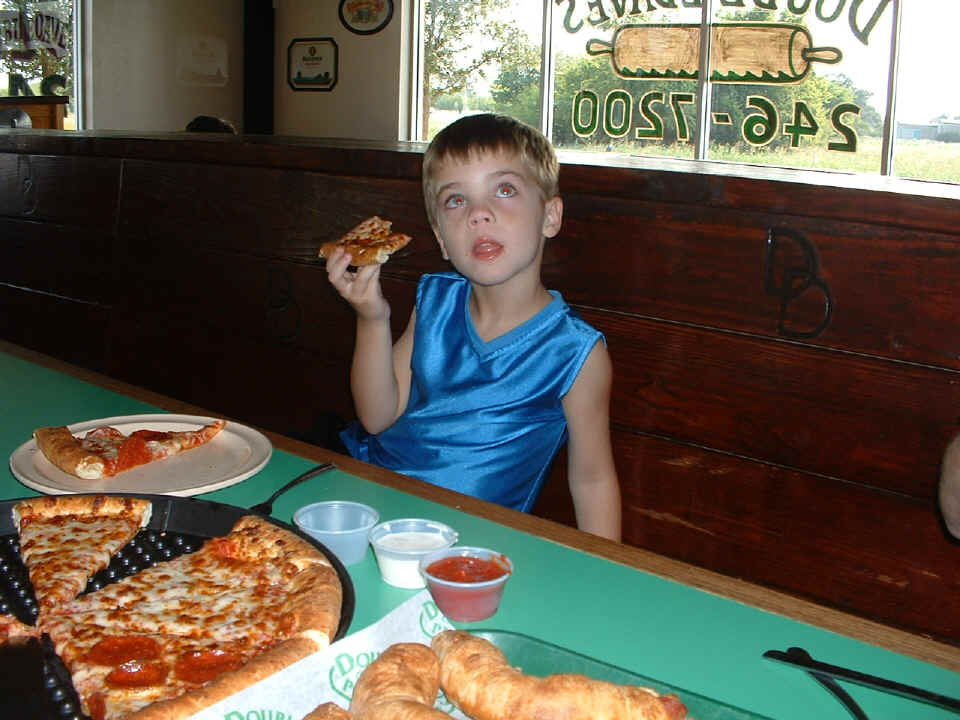 We stopped by Wal-Mart on the way home to get some red grapes for my ride home tomorrow, and when I found the price on Almond M&M's was even lower than back home in Chattanooga, I bought four bags at $1.88 each! Speaking of home, here is my son's place in Round Rock.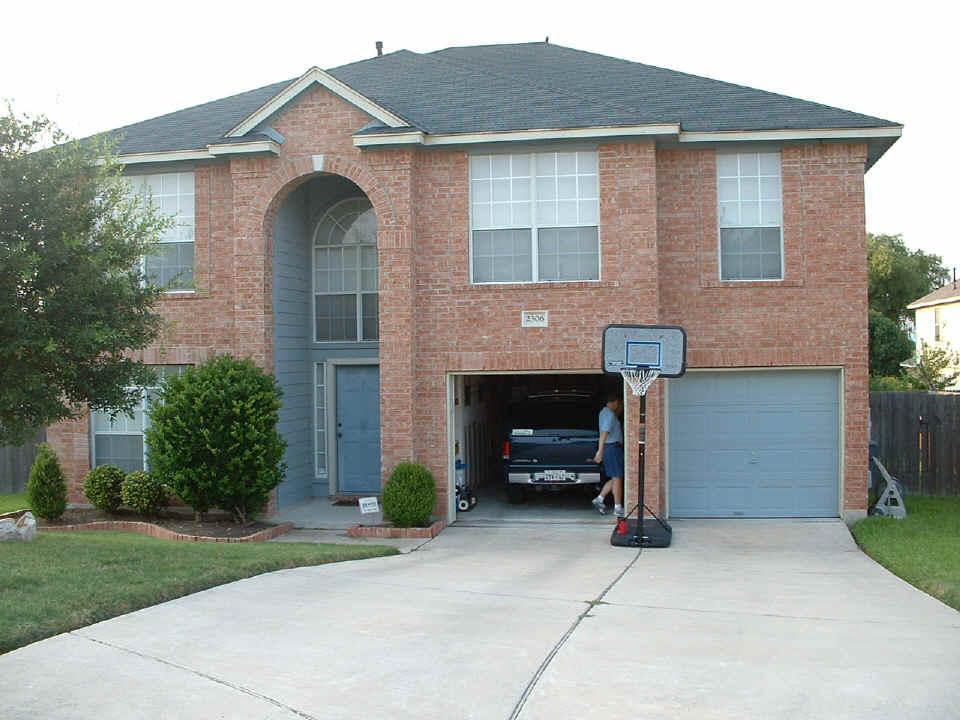 I am a few hours late posting this for my friends at home and across the country. I head for home tomorrow -- Labor Day 2005, September 5, 2005.