"ENTERPRISE" Heading for Home - Page 160A.
July 31, 2005: Here are some scanned photos taken during my short lunch time visit with my son Jason, his wife Christine, and daughter Kaitlyn. This one is taken during my landing roll out at the York, Pennsylvania airport. The camera shutter speed has virtually "stopped" my prop while the engine is running at low RPM.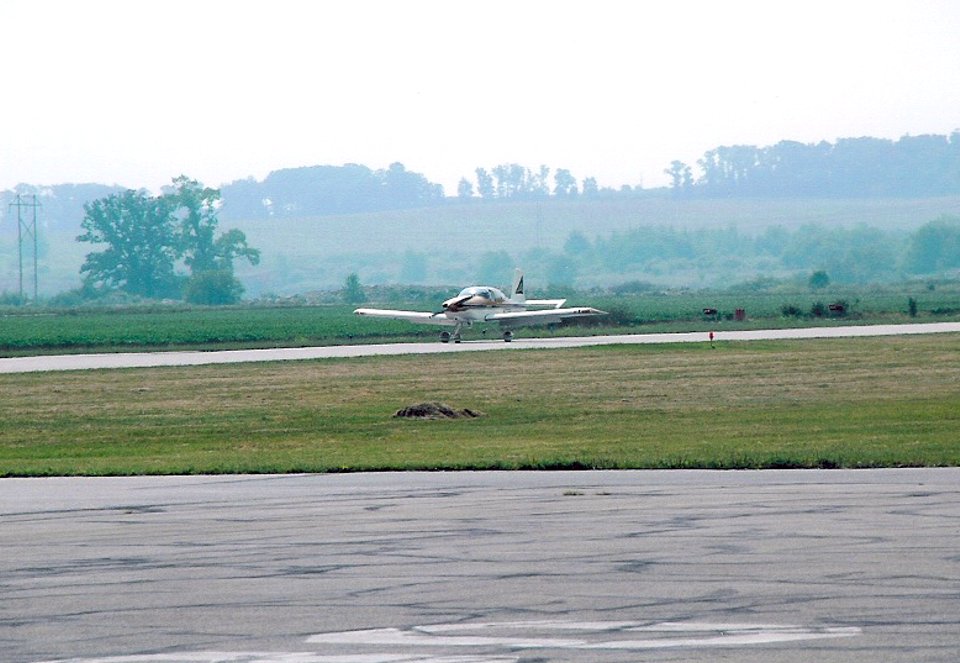 As I get ready to turn off the runway to the ramp, a little more power causes a slight blur to the prop image. I have the canopy open to provide additional cool air from the prop blast over the canopy since this is July 31st and summer time!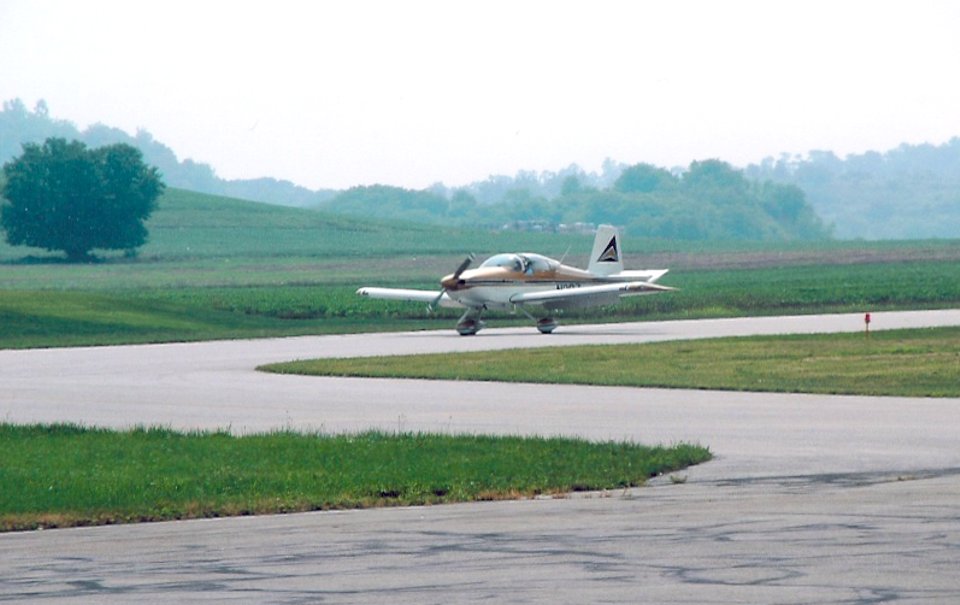 That "street" in the background just north of the airport parking ramp is US highway 30 where it is still just a two-lane roadway west of York, PA.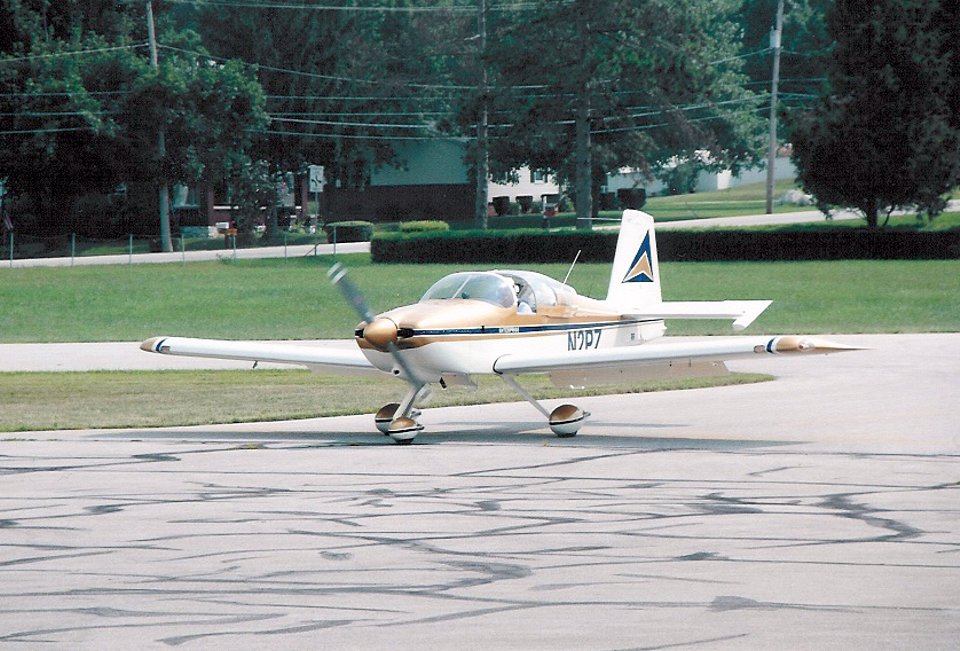 Christine took this closeup picture with her camera after snapping a similar wide shot with my camera shown on page 160.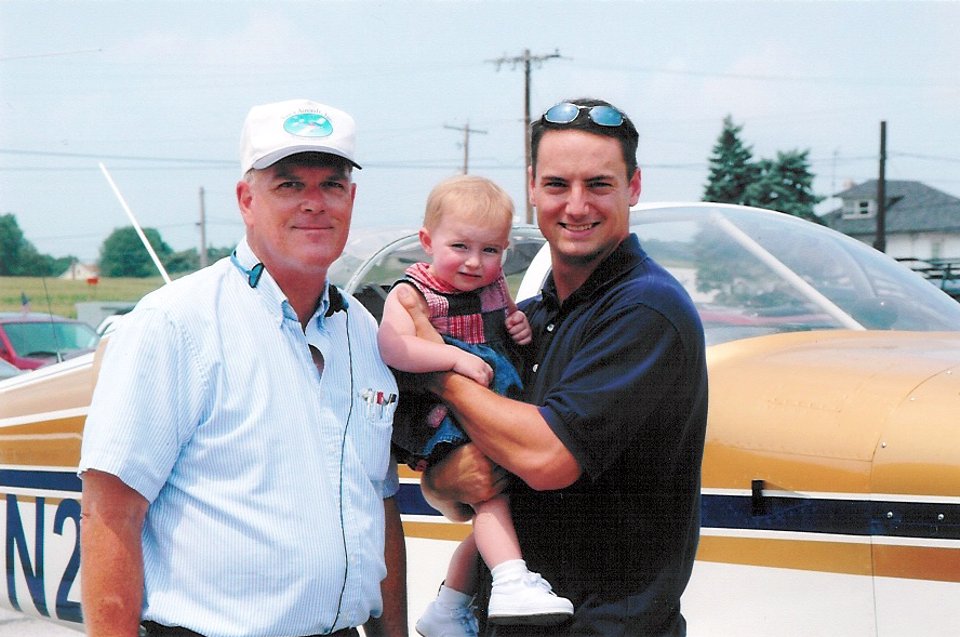 This photo was taken right after Katie had been standing on the wing walk looking inside the cockpit at "all the stuff" on the panel. I was on the other side of the airplane making a few pre-flight checks.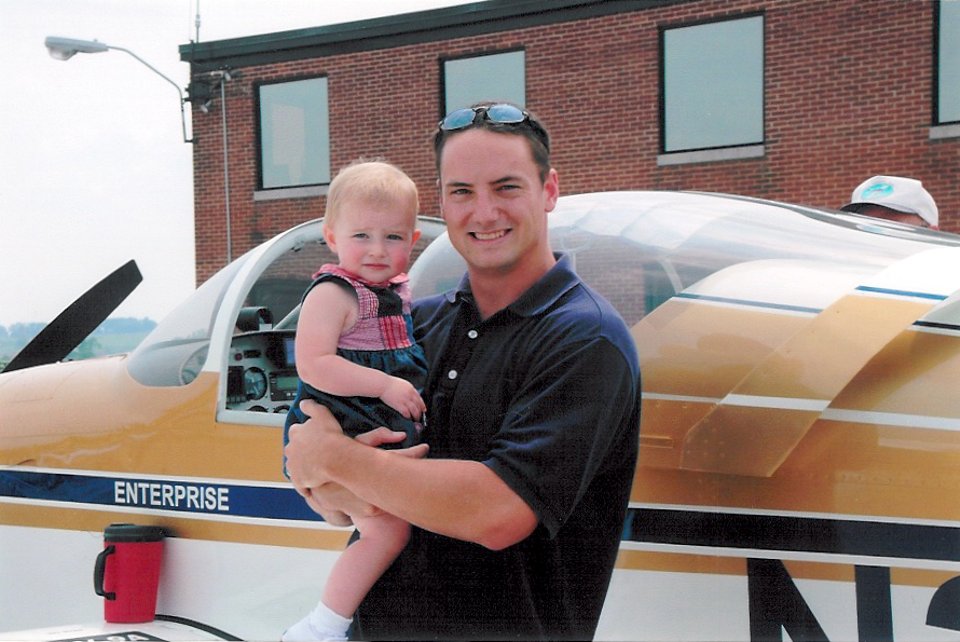 All good things must come to an end. Our short visit and lunch was over and I had to head for home. This snapshot was taken as I began to taxi out of the parking ramp area just north of the restaurant.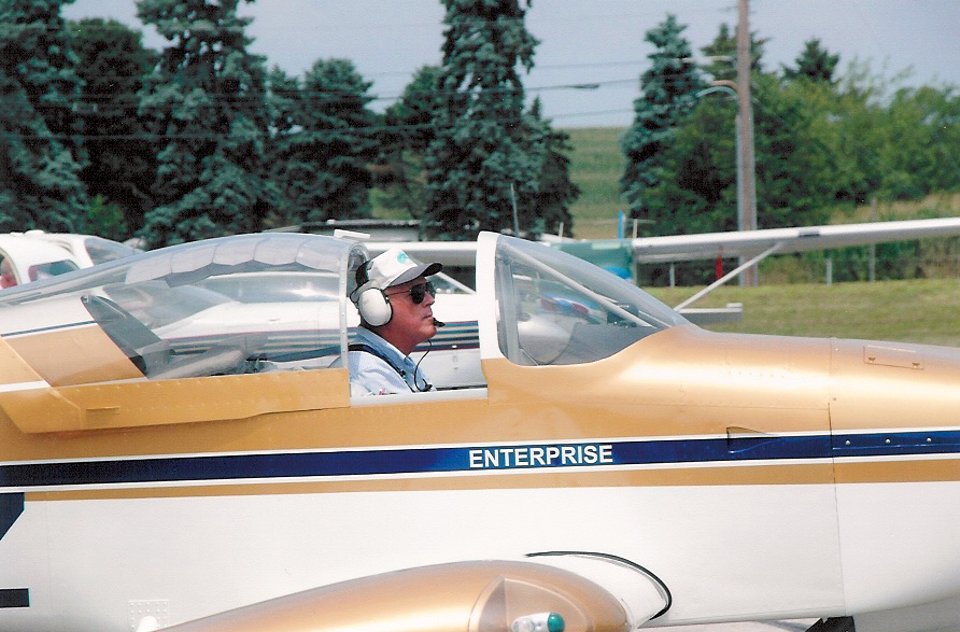 I want to remind you that I did not receive the photos on this page until I received a Christmas card from Jason and Christine until December 2005. Just to put you in the spririt, here is the other photo I received with the Christmas card. If you compare this photo with the ones of Katie above and on page 160, you can see she is growing and starting to look more like a little girl.

Baby sister Megan is shown on her "birth day" on THIS PAGE in my family section of the web site. This photo shows that she has gained weight as she is four months of age in this photo.