Pennsylvania Visit July 17, 2018
July 17, 2018: This was a short visit this afternoon including dinner with the family. This was a weekday visit after some company business earlier in the day and more meetings scheduled for July 18 in the Baltimore / Washington area. I did get a chance to visit with my son and his family and take more photos of my grand daughters who are growing fast. Megan was hiding behind her cell phone and peeking at me between her finger and the phone. She has her 13th birthday coming up in August.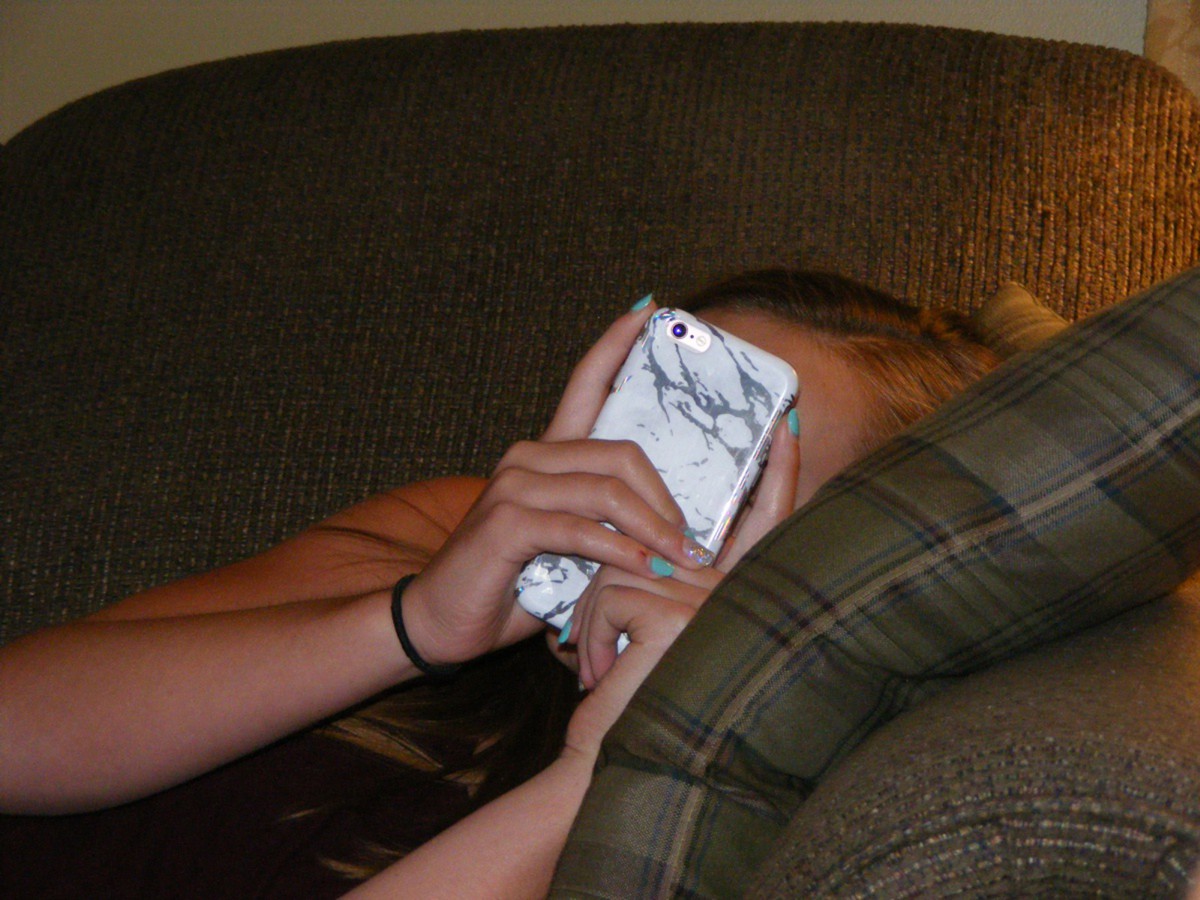 Kaitlyn is 14 and is also playing the camera-shy teenager. Her 15th birthday is early in 2019.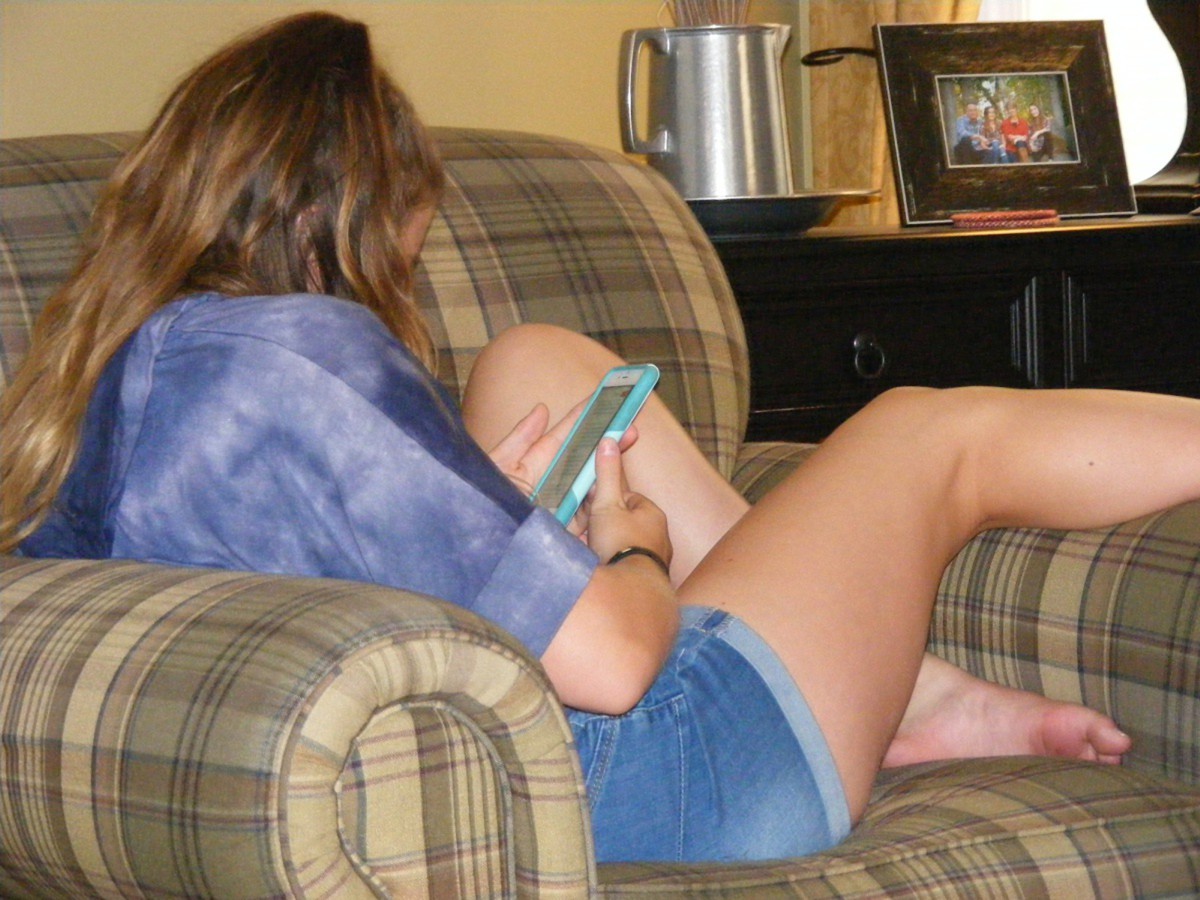 Mom Christine intervenes to get them to pose for me to document this visit. I asked them to move in front of the fireplace to get less back light from that window.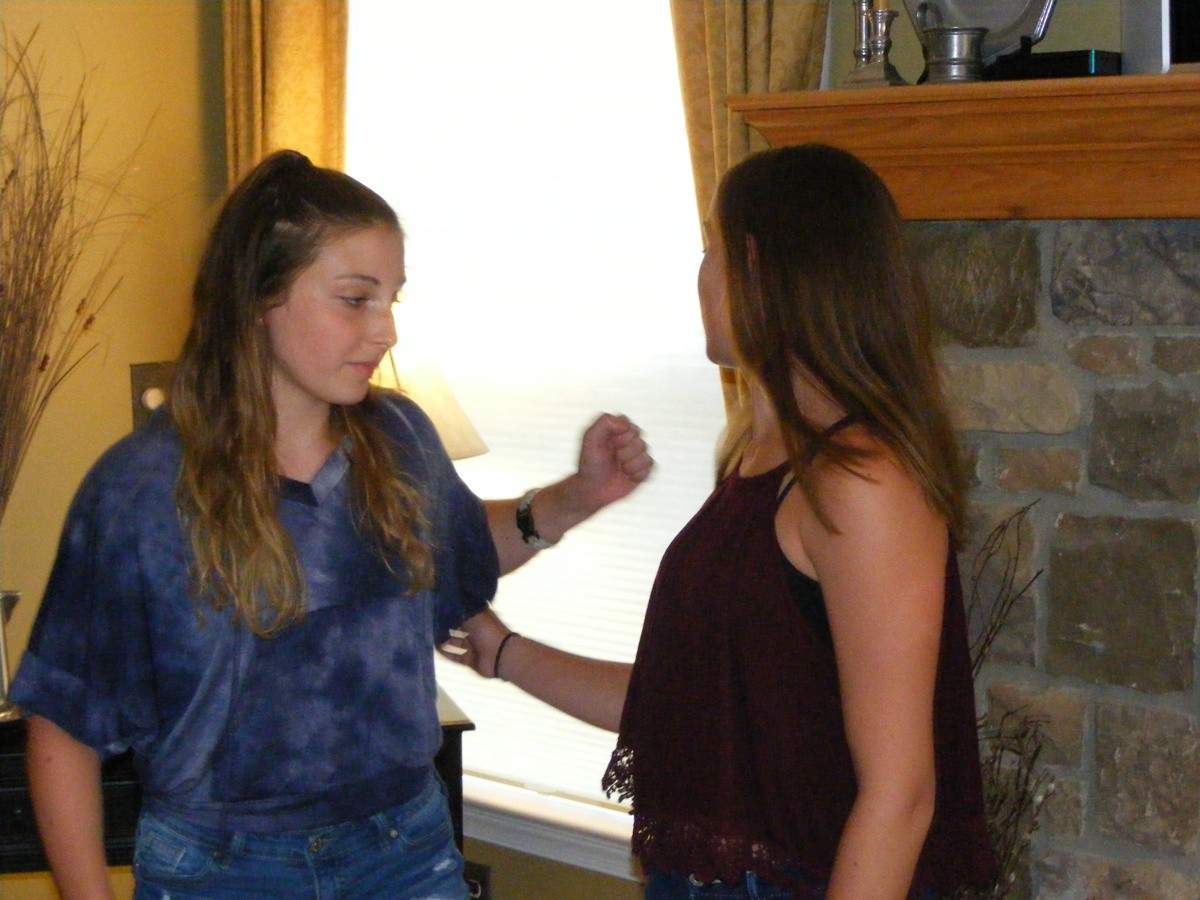 This photo shows both girls are now the same size in clothes. Kaitlyn has finished with her braces and has the smile to prove it. Mom Christine talked about Megan will be taller as she has longer legs, just like her dad Jason. She still has her braces in place.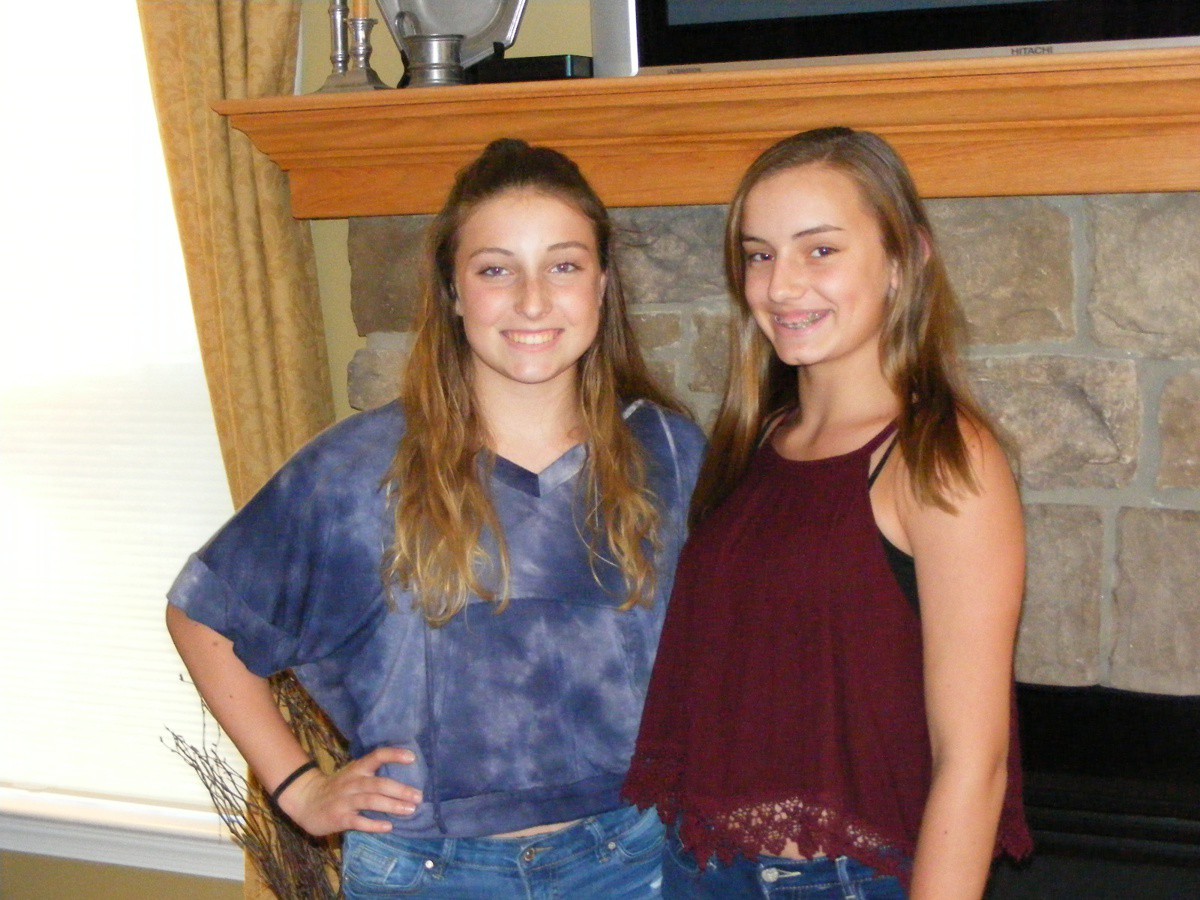 After the pose above, the girls relax a bit as I catch this next image.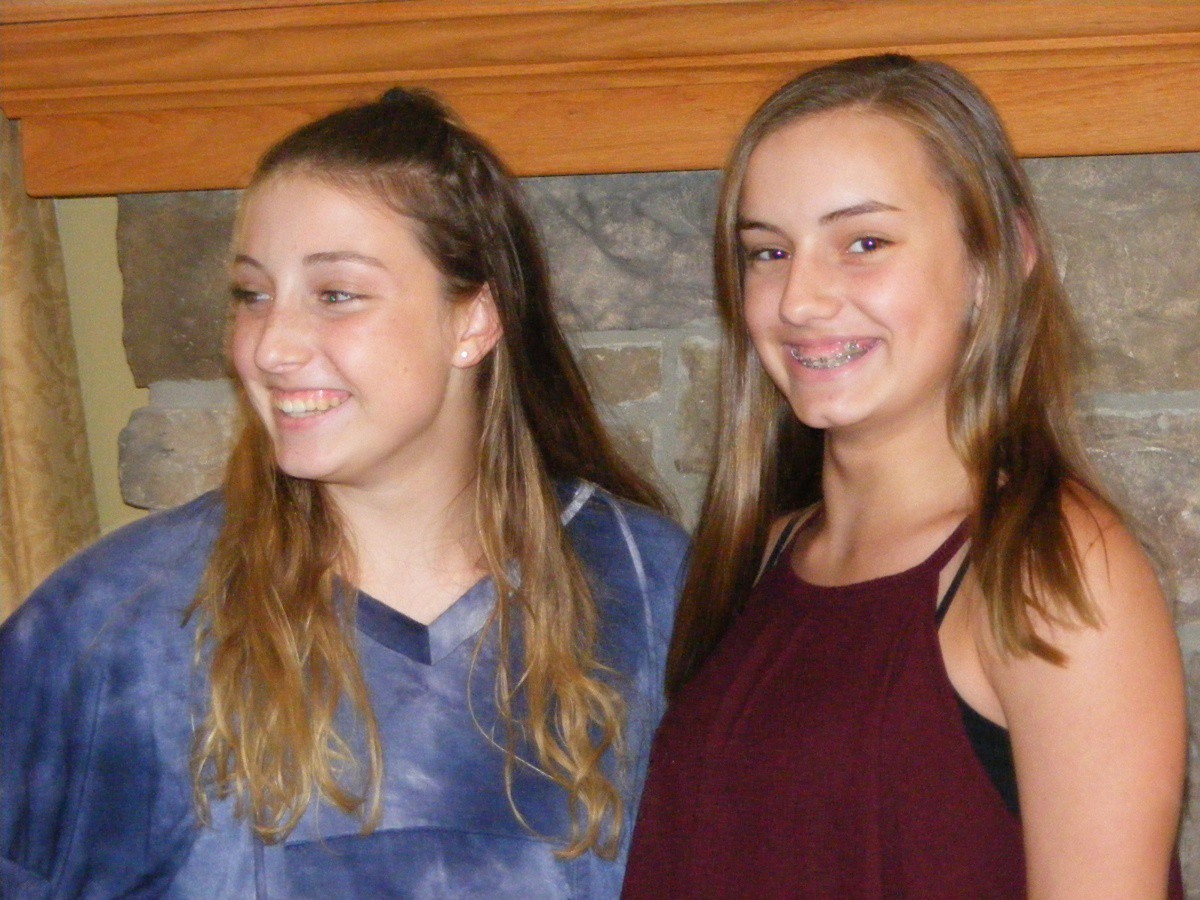 Now that the photos have been taken above, Megan is not so camera shy.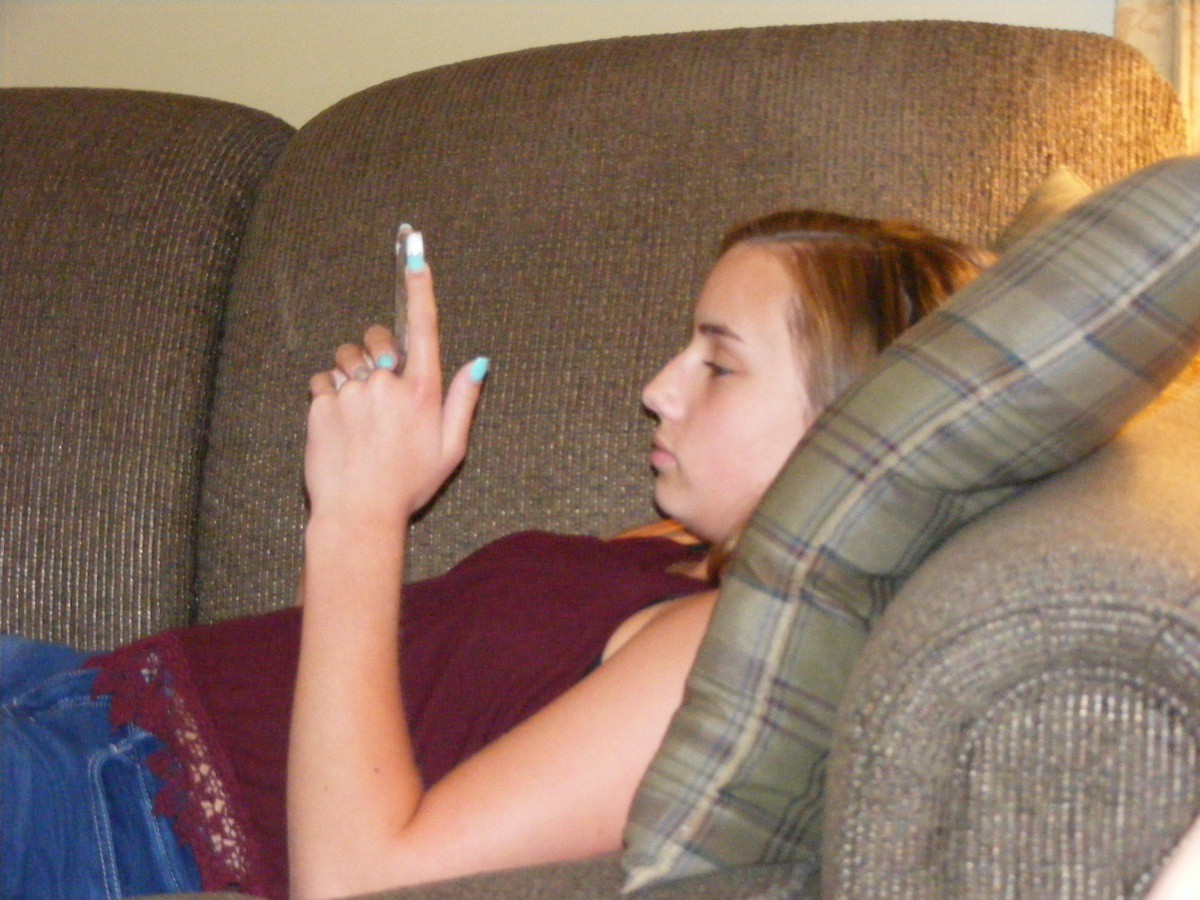 The family recently took a cruise out of New York to the Caribbean. Here are the two photos sent to me via cell phone instant messages. This first one was taken using Jason's cell phone with Christine taking the photo.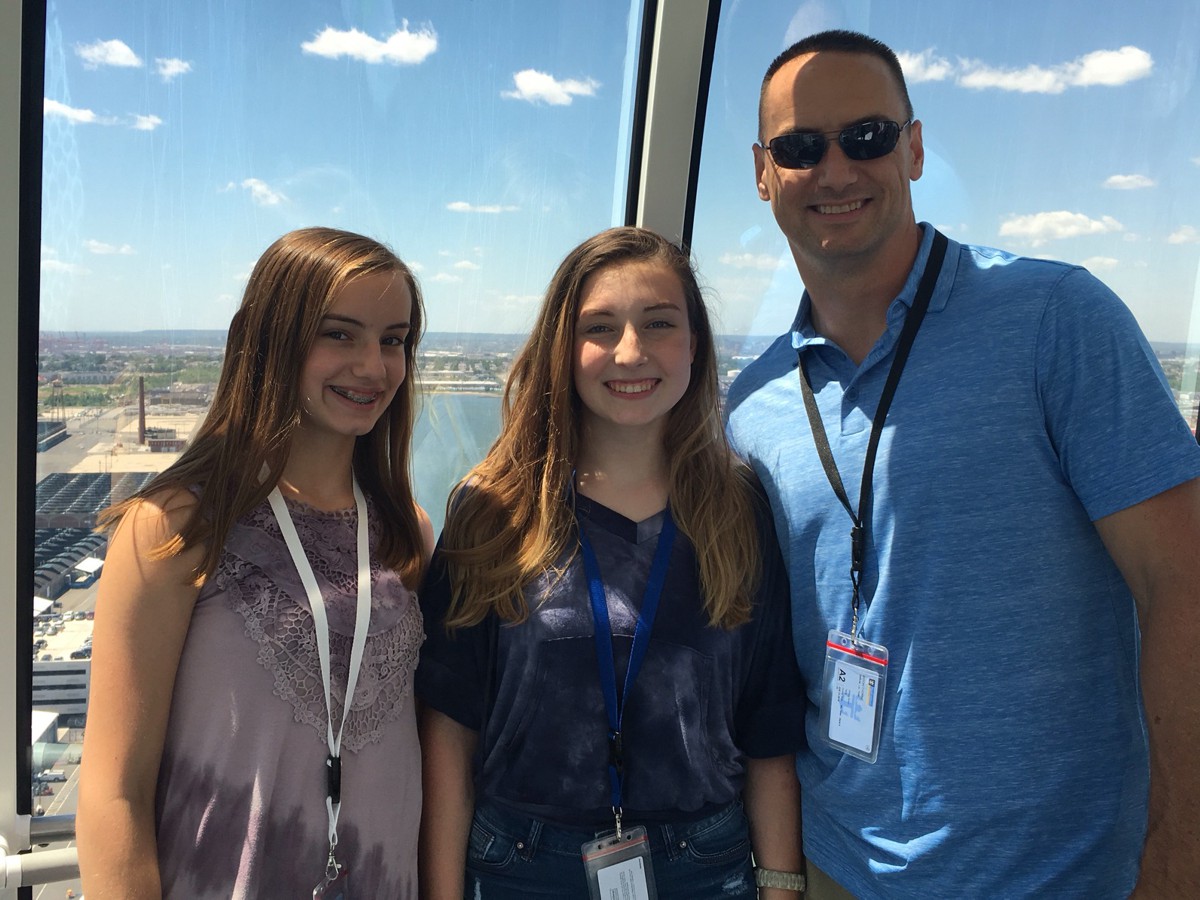 This family photo shows the resemblance Kaitlyn has with her mom Christine. Megan has some features similar to her dad Jason.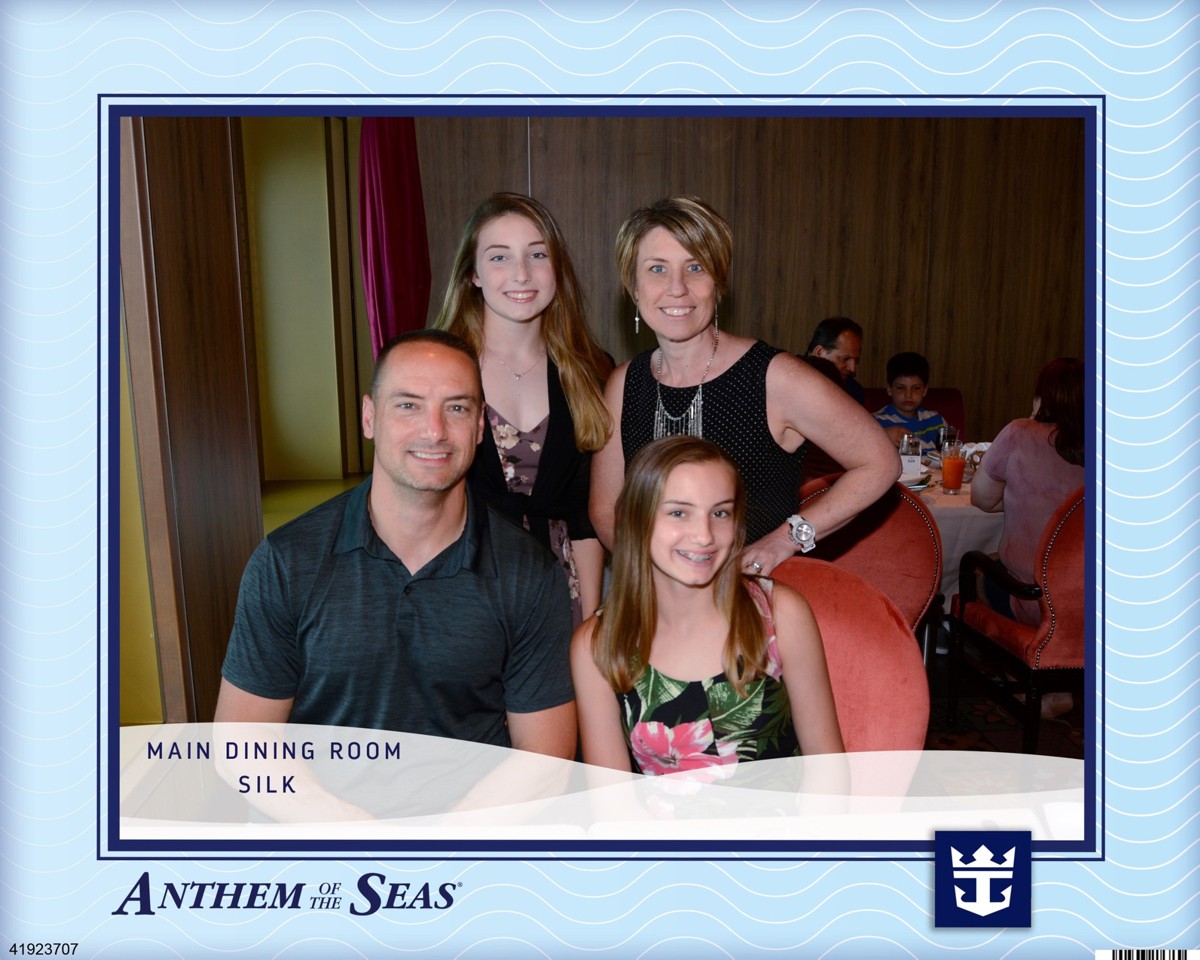 This photo was taken by the cruise line.