Custom Restored Aeronca Champ - - SOLD to California!
December 15, 2012: The airplane that was featured on the cover of the September 1996 EAA Sport Aviation magazine is for sale. This 1946 Aeronca Champ was fully-restored and some custom features were added in 1996.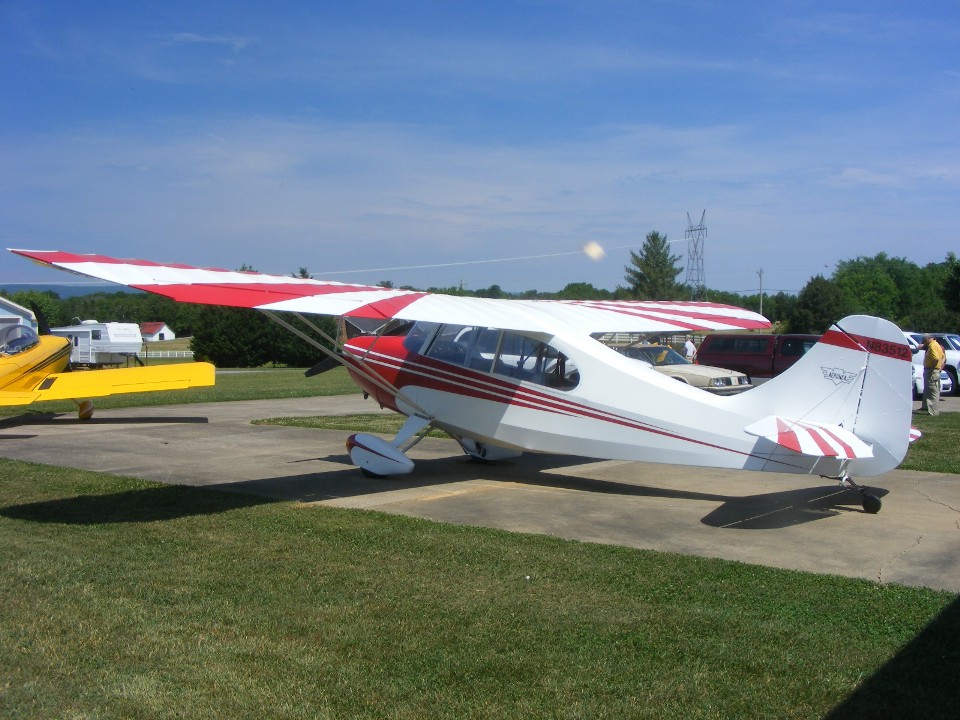 The first long cross country trip after the restoration was to Lakeland, Florida for the Sun-N-Fun EAA fly-in where it was photographed by the EAA and featured on the cover of the magazine in September 1996.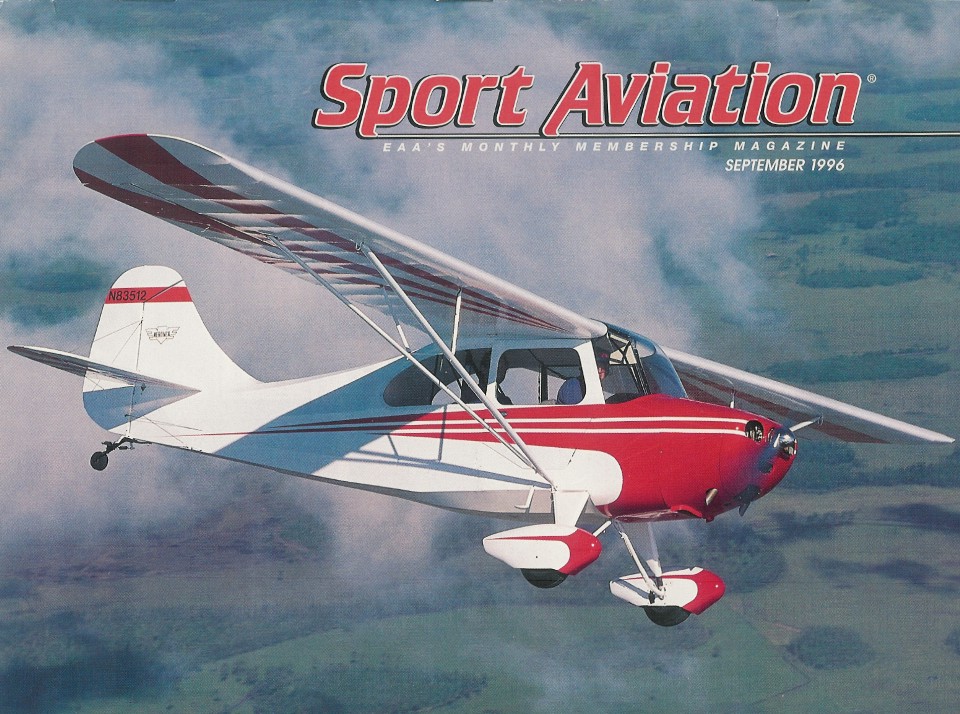 The Champ has always been hangared since the restoration in 1996. Wendell has flown it to the Champ Fly-in in Ohio where the airplanes were built in the late 1940's.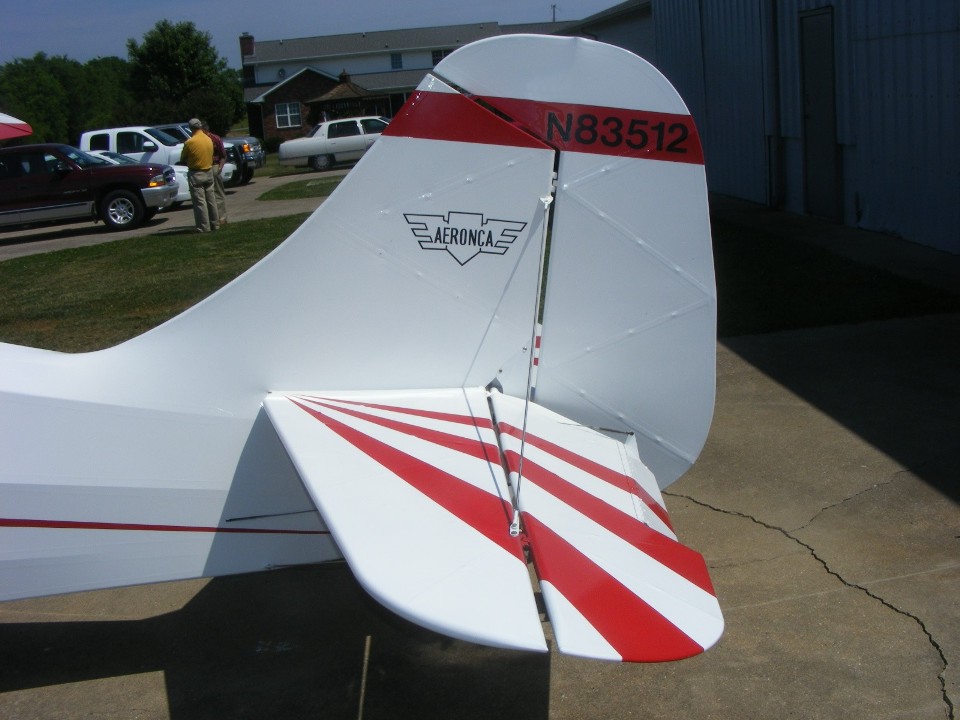 The wing artwork is more reminiscent of the Citabria.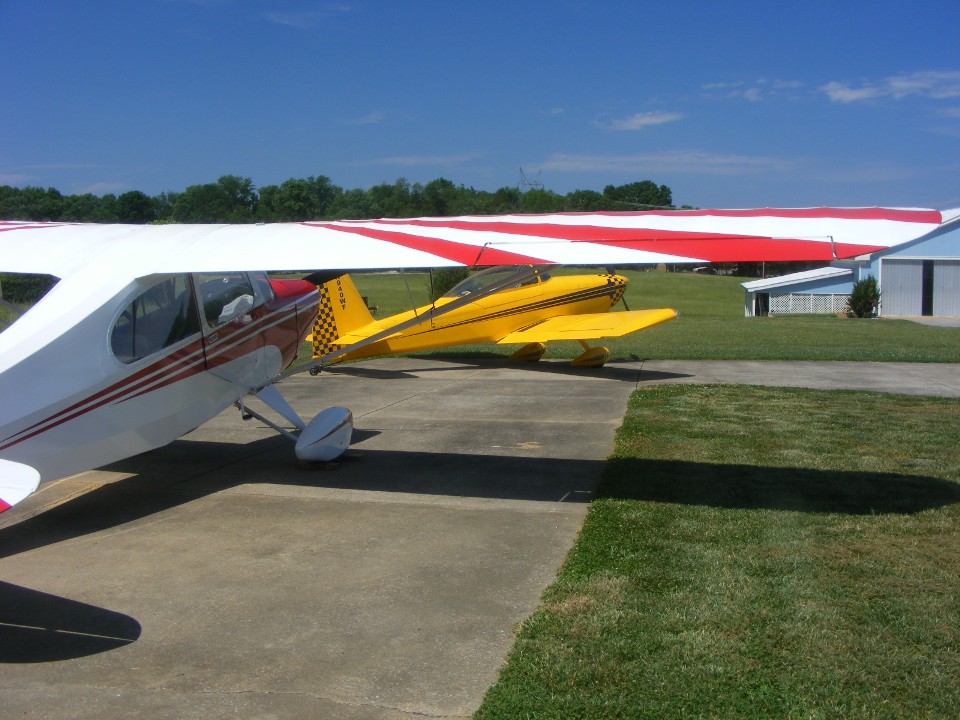 The panel is the same as it always was, just the basic instruments. An aviation walkie-talkie and portable GPS goes along on the cross-country flights. There is no electrical system on this classic airplane. That makes DAY VFR the only way to fly.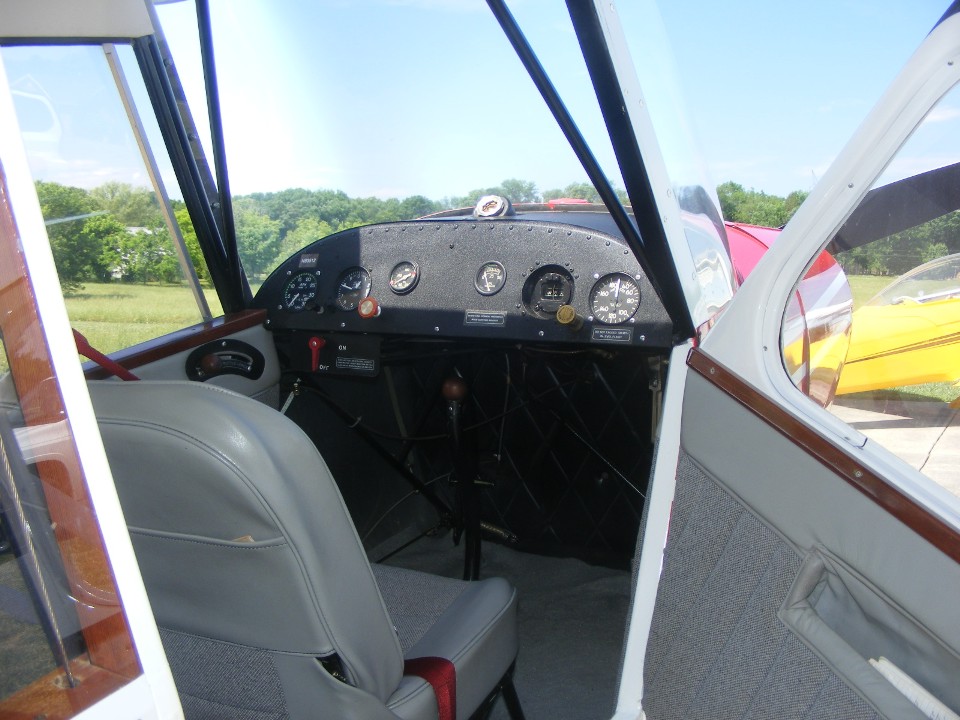 The upholstery is immaculate of course. The wood trim is Cherry Wood, not to mention this Aeronca Champ is "Cherry" to boot (pun intended).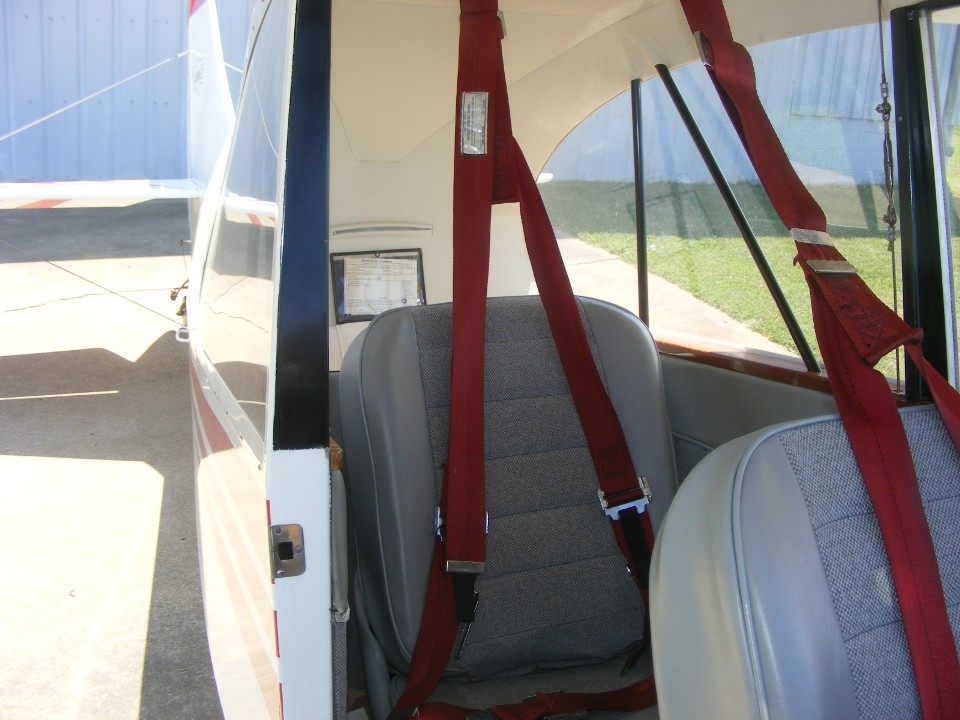 I used a forced-flash on the camera to light up the front floor board and show the carpet.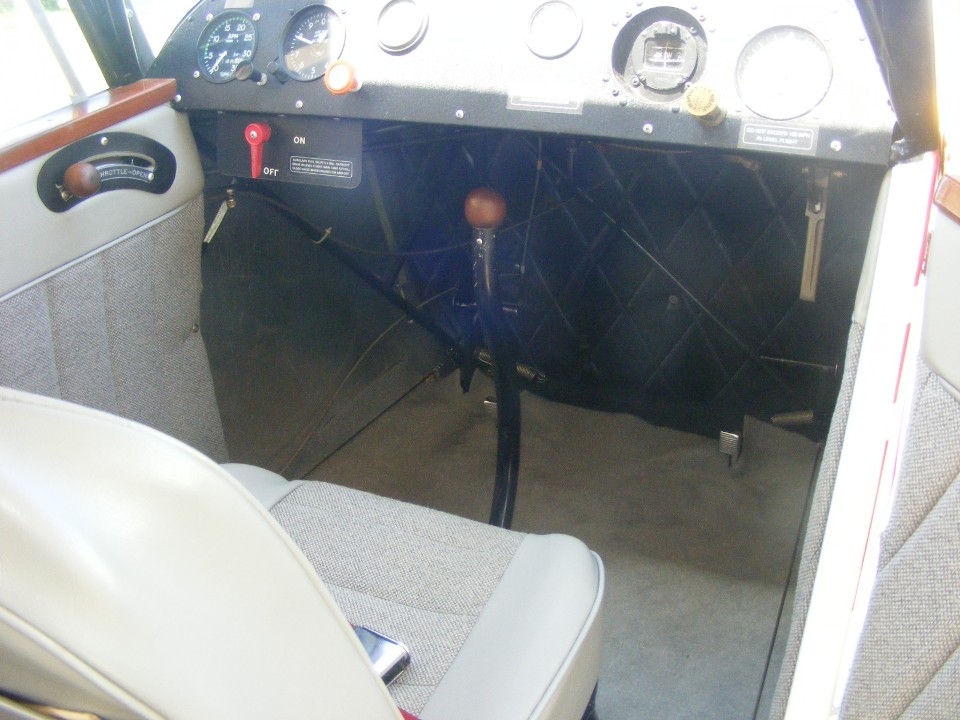 The nose bowl was replaced during the rebuild, along with all new windows.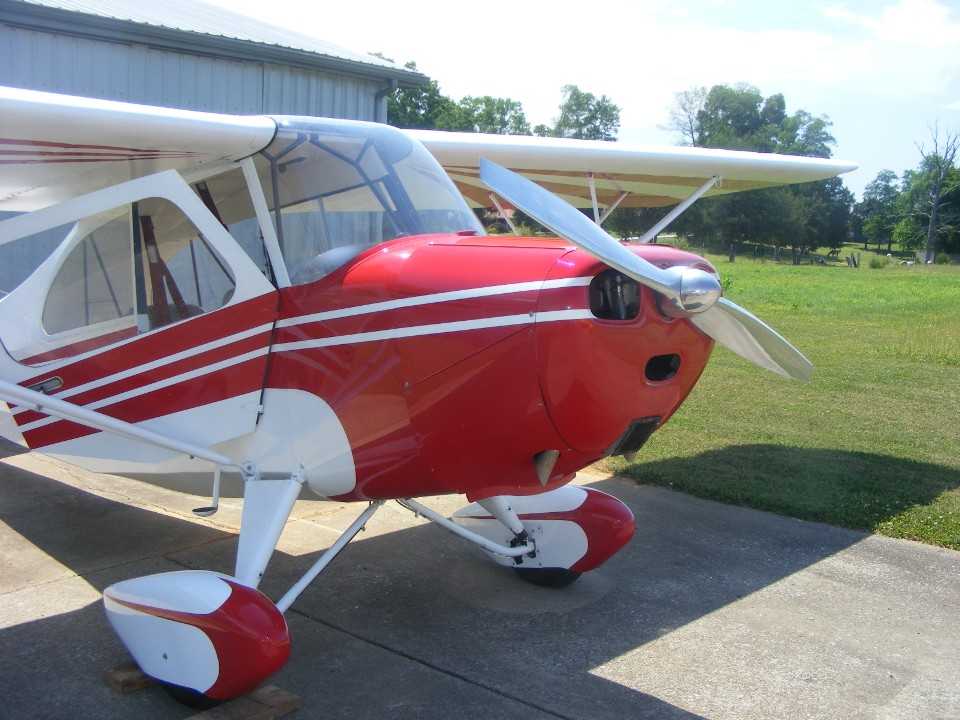 The business end of this classic is still working fine, and very clean running with 90 horsepower.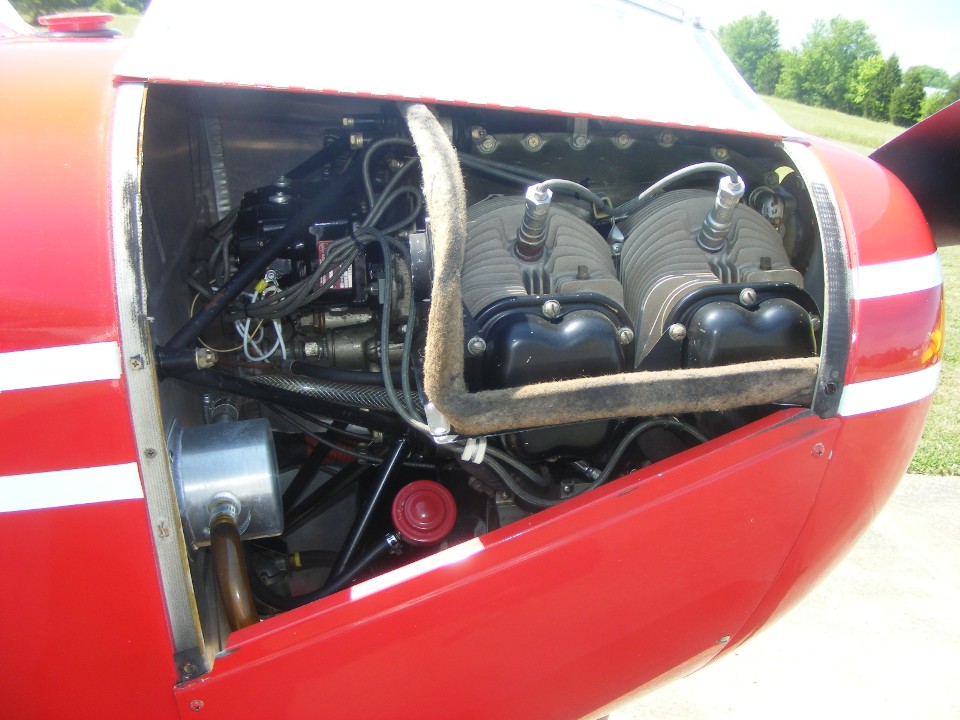 The prop is nicely polished and it starts easily -- by hand of course. You will never get caught with a dead battery since there isn't one.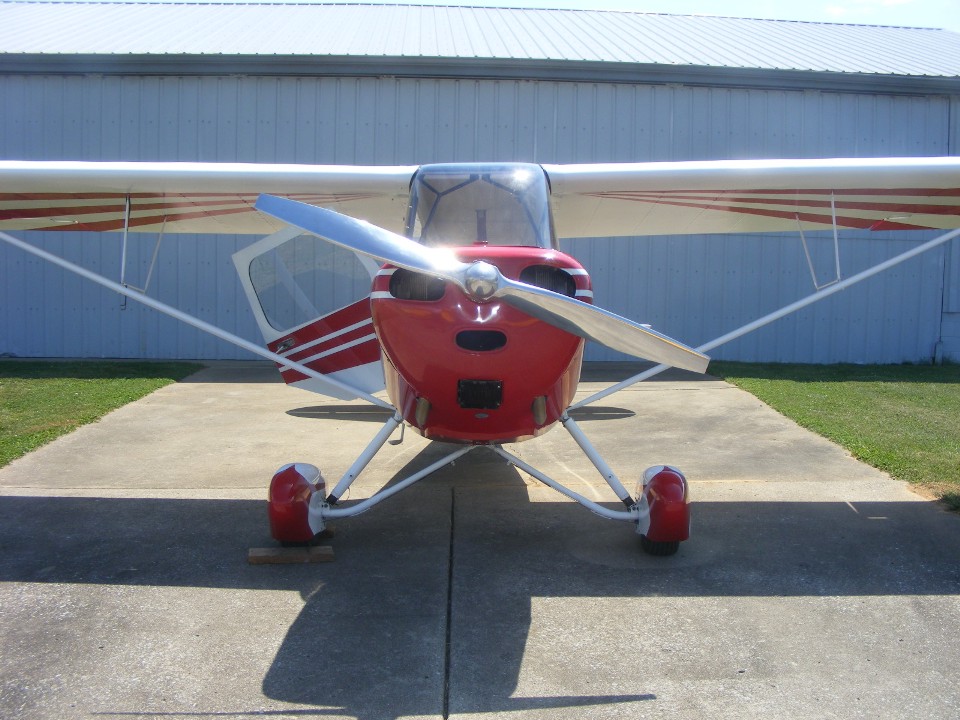 Here are the photo pages from the September 1996 article mounted for display.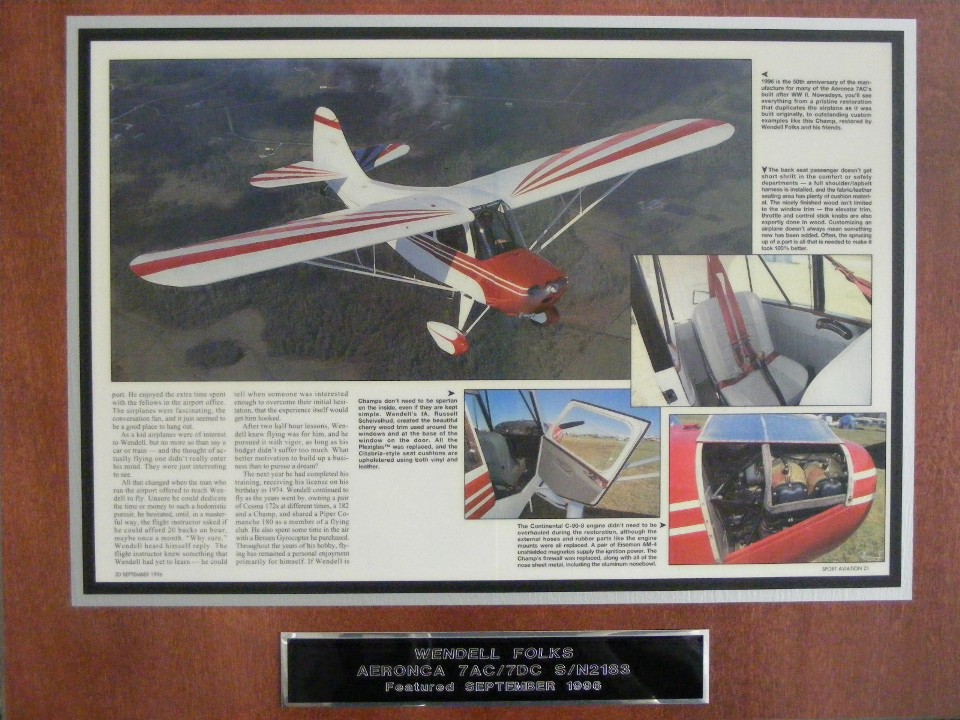 Wendell was wearing an AVEMCO insurance hat when the aerial photos were taken at Sun-N-Fun in 1996. Avemco used one of those photos for this customer newsletter published in 1999.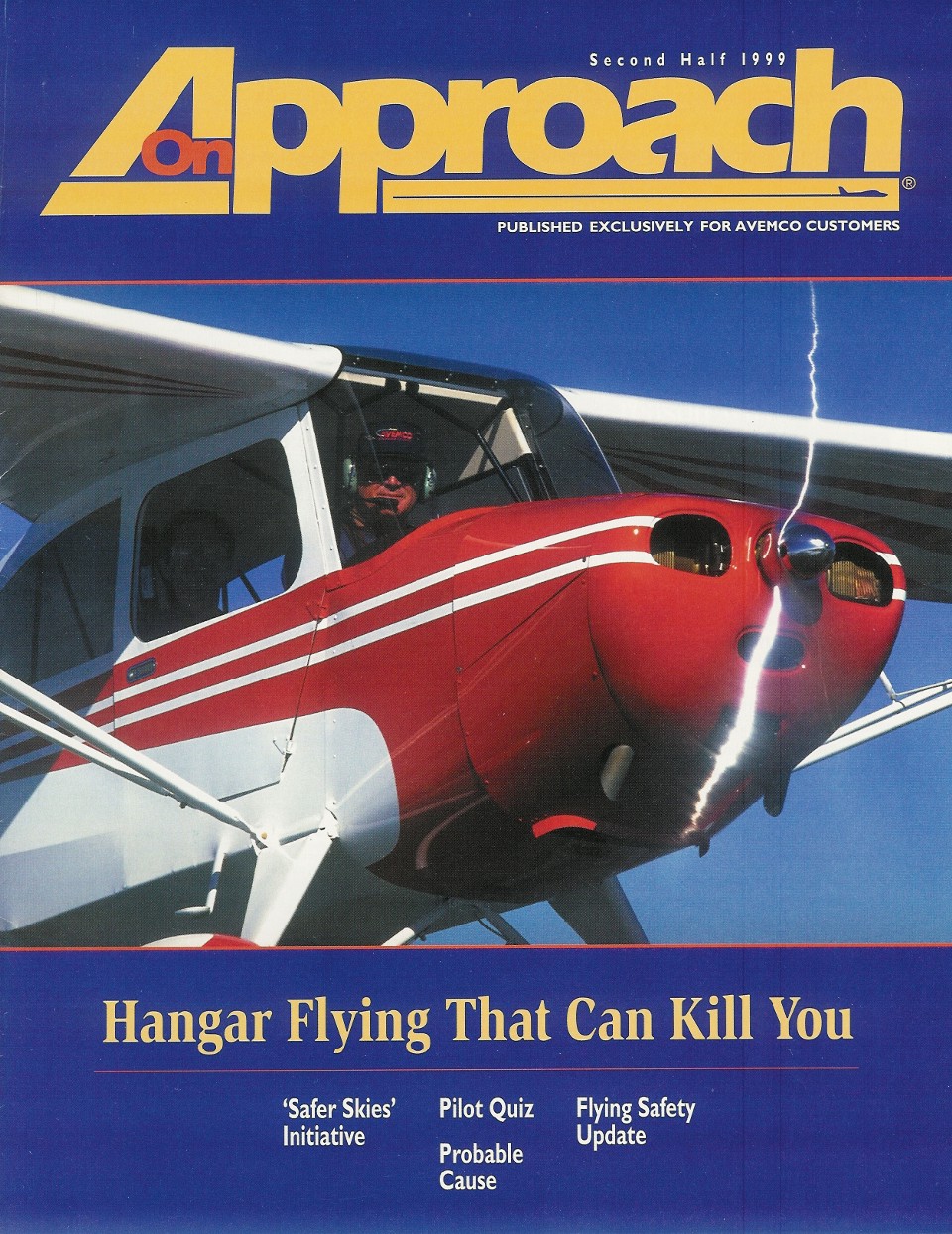 Delivery to the new owner was in Amarillo, Texas on May 9, 2013.
The new link below is to the pages about the two-day flight to Amarillo, TX.