Lantana, Florida - KLNA
Here are some pix of the aircraft I flew when I was a student pilot in the early 1990's. I was back in South Florida on a business trip when my boss wanted to take a flight to look at some acreage for a potential new home with air strip potential. I took these photos on that day (August 27, 2003) when we were on the ramp at Lantana. This is one of the two airplanes that appear in many of my early pilot log book entries. All the planes on this page are owned and operated by the Kemper Aviation flight school at the Lantana Airport.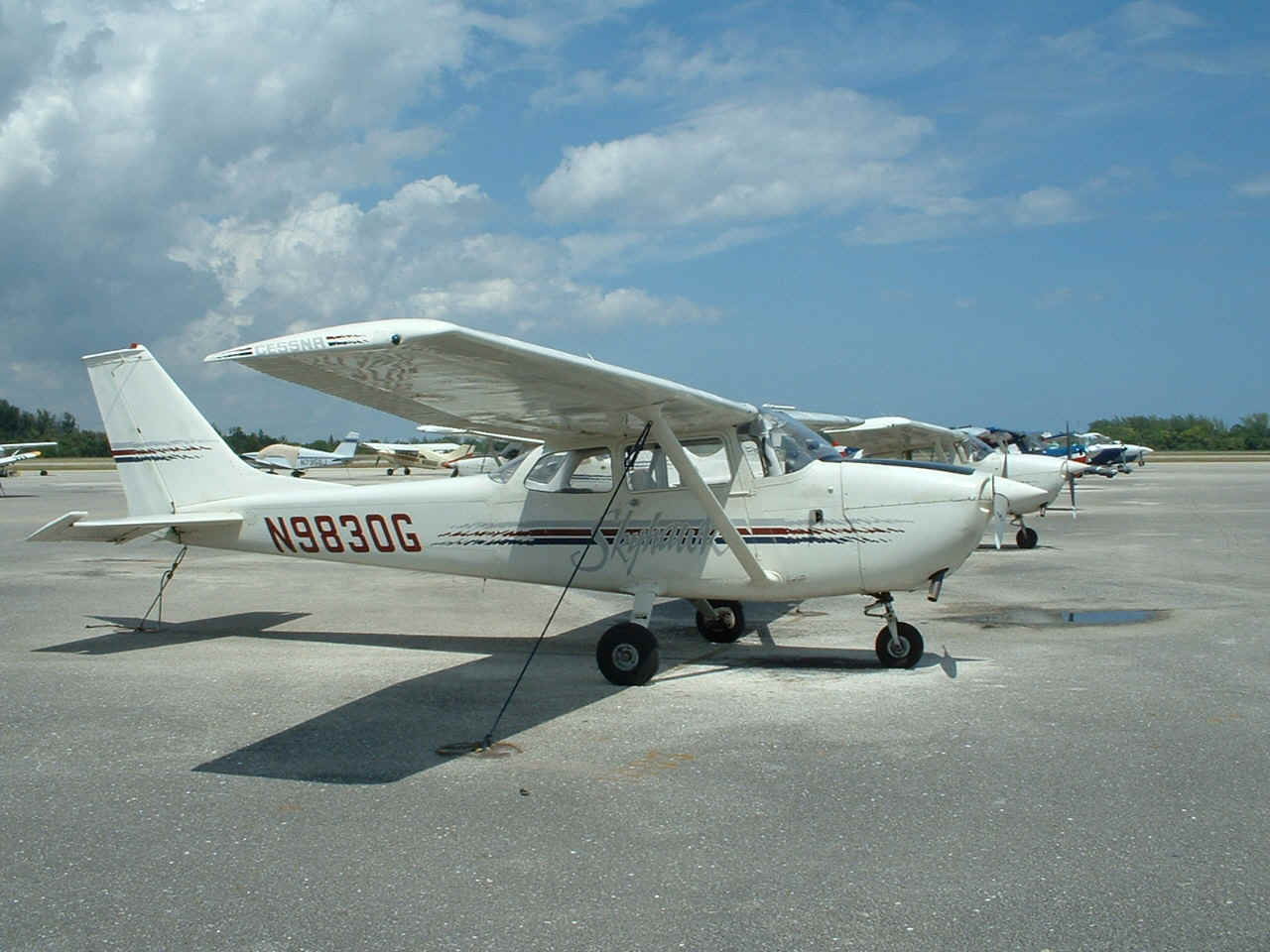 This is the other plane with plenty of entries in my log book and is the one I used on my FAA private pilot check ride. All of these planes were repainted with more modern Cessna paint schemes since I first flew them. It is obvious from the primer spots that this coastal airport has problems with corrosion from those warm sea breezes.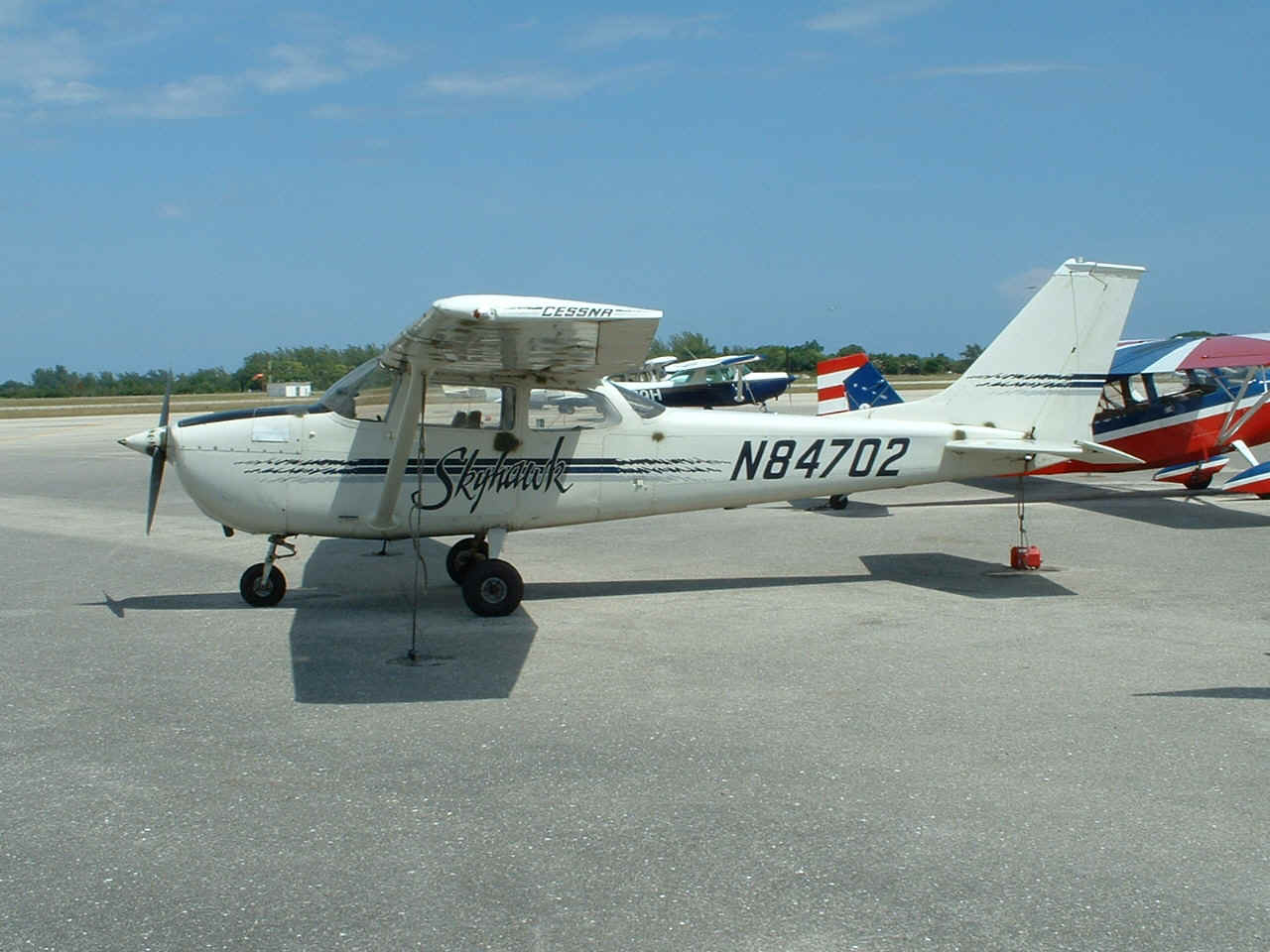 This last one is the airplane I used on my student solo long cross-country flight. I remember that day very well. I was so excited about getting out of Lantana before the start of an air show happening that day. I had taxied out before I realized the airplane was missing the radar transponder. I pulled back up to the maintenance hangar and the A&P plugged it in and I was off as the last airplane out before the airport closed for the air show. My route of flight that day was from Lantana to Fort Myers Page Field, to Lakeland Linder Airport, Melbourne, Florida, and then return to Lantana after the air show was over and the airport re-opened.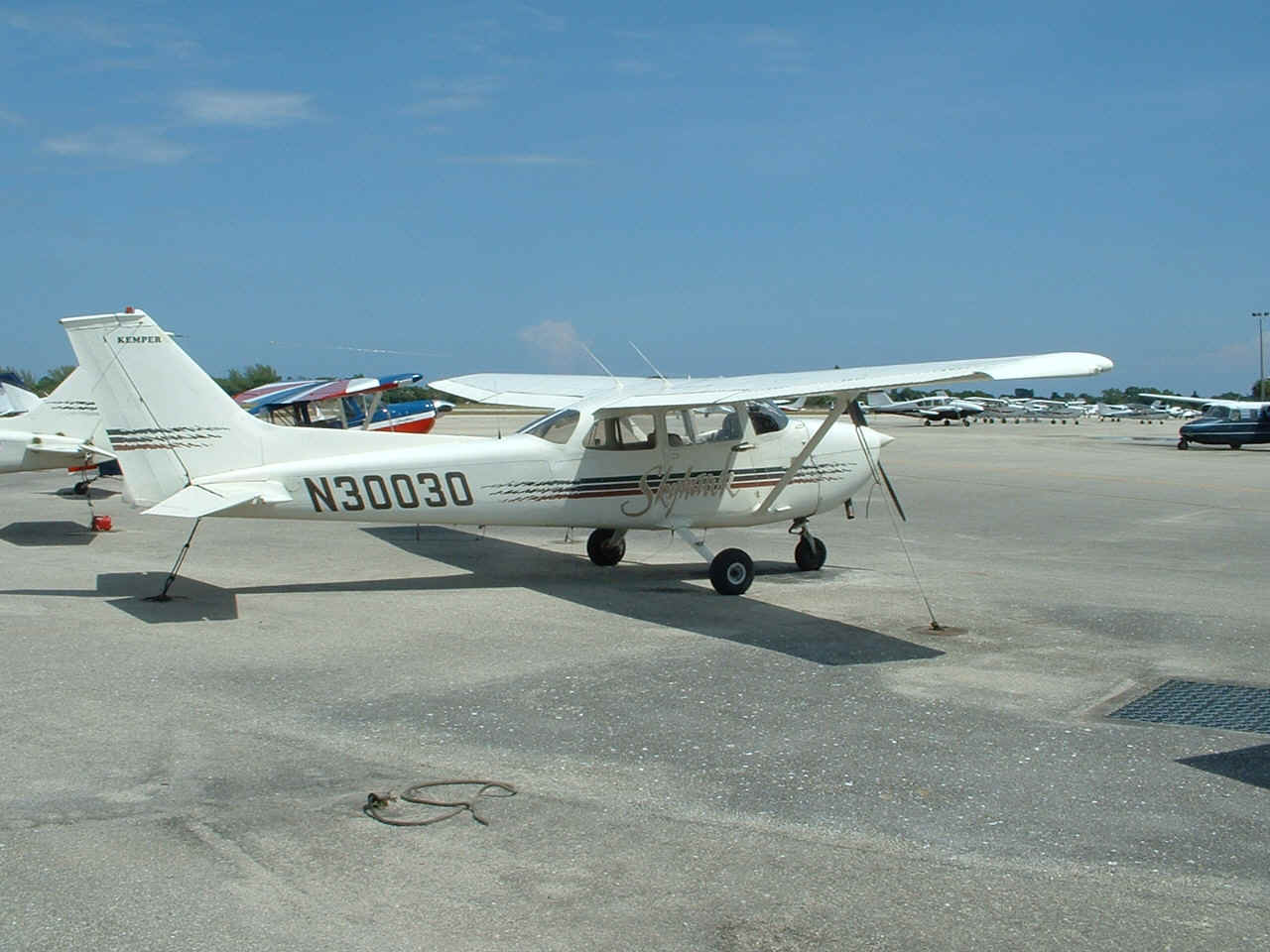 Lantana airport has a lot of history associated with it. Inside the FBO is this very old aeronautical chart that predates the VOR system. It shows the old radio range beacons on the Miami sectional of that era. I have left this photo at full size 1,280 pixels to show more details. The current sectional chart is shown at the far right side of this photo. Depending on your screen resolution, you may have to use the scroll bar at the bottom of this browser window to see the right side of the photo.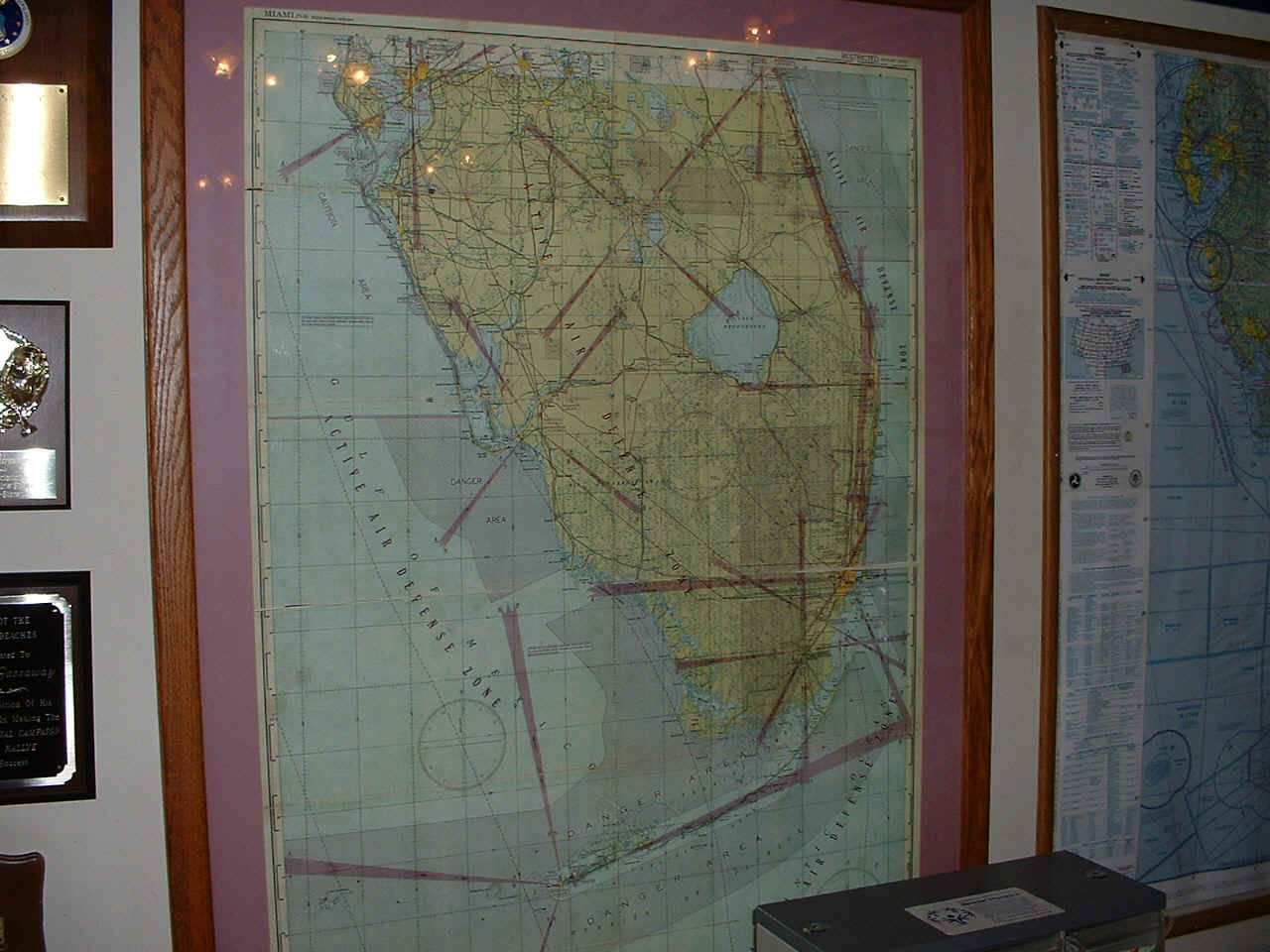 I did not get a picture of it, but there is an old newspaper article posted at the Lantana airport that is about a guy who learned to fly in ONE DAY. It details his day including his medical exam to get a student pilot certificate and ends with his solo flight at the end of the day. If you make a stop here on a trip to south Florida, ask about the article and read it for yourself.