A visit to J.J. Narus and his Air Strip and Hangar.
July 18, 2005: In the afternoon, I took a ride up to the home and airfield of J.J. Narus in northeastern Hamilton County, Tennessee. He was the host of the last meeting and cookout of EAA Chapter 150 this past Thursday evening. I got the chapter newsletter in my mail that I claimed on Friday, the day after the meeting. I was still enroute home from Florida on Thursday and would have missed the gathering. But I wanted to go see the airplane J.J. is building so I called him and arranged to go see it today. J.J. is building a Sopwith Triplane and the workmanship is impressive!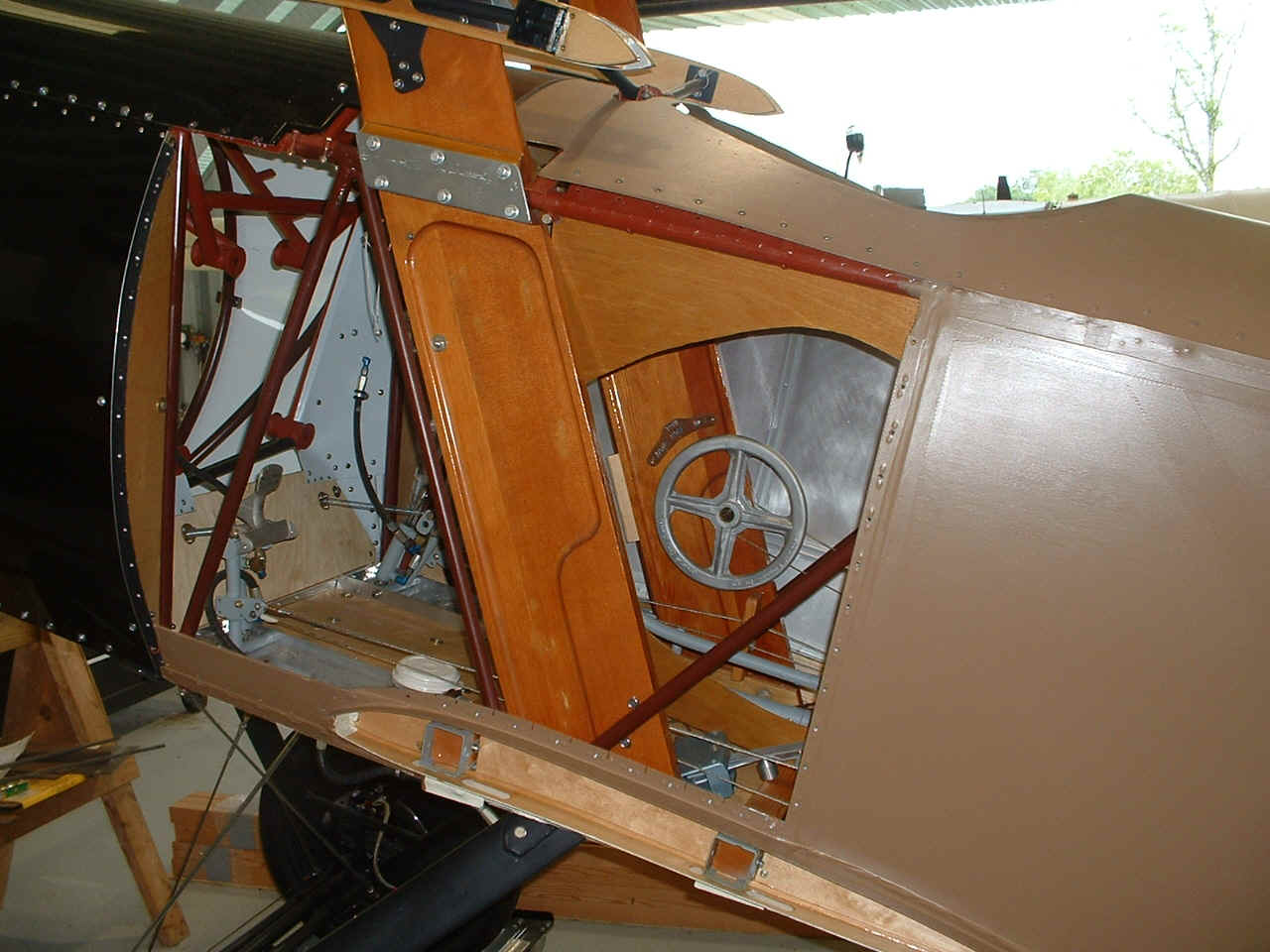 As with all pilot visits, the stories he has to tell about being a Naval Aviator before and during the Viet Nam era were very interesting. He will be fitting this full-sized Sopwith with a Russian-made radial engine that is the same size as the original engine used on these airplanes. I mentioned the only triplane I was aware of from World War I was the Fokker. J.J. told me that there were about 100 Sopwith triplanes built before the Sopwith Camel biplane came into mass production.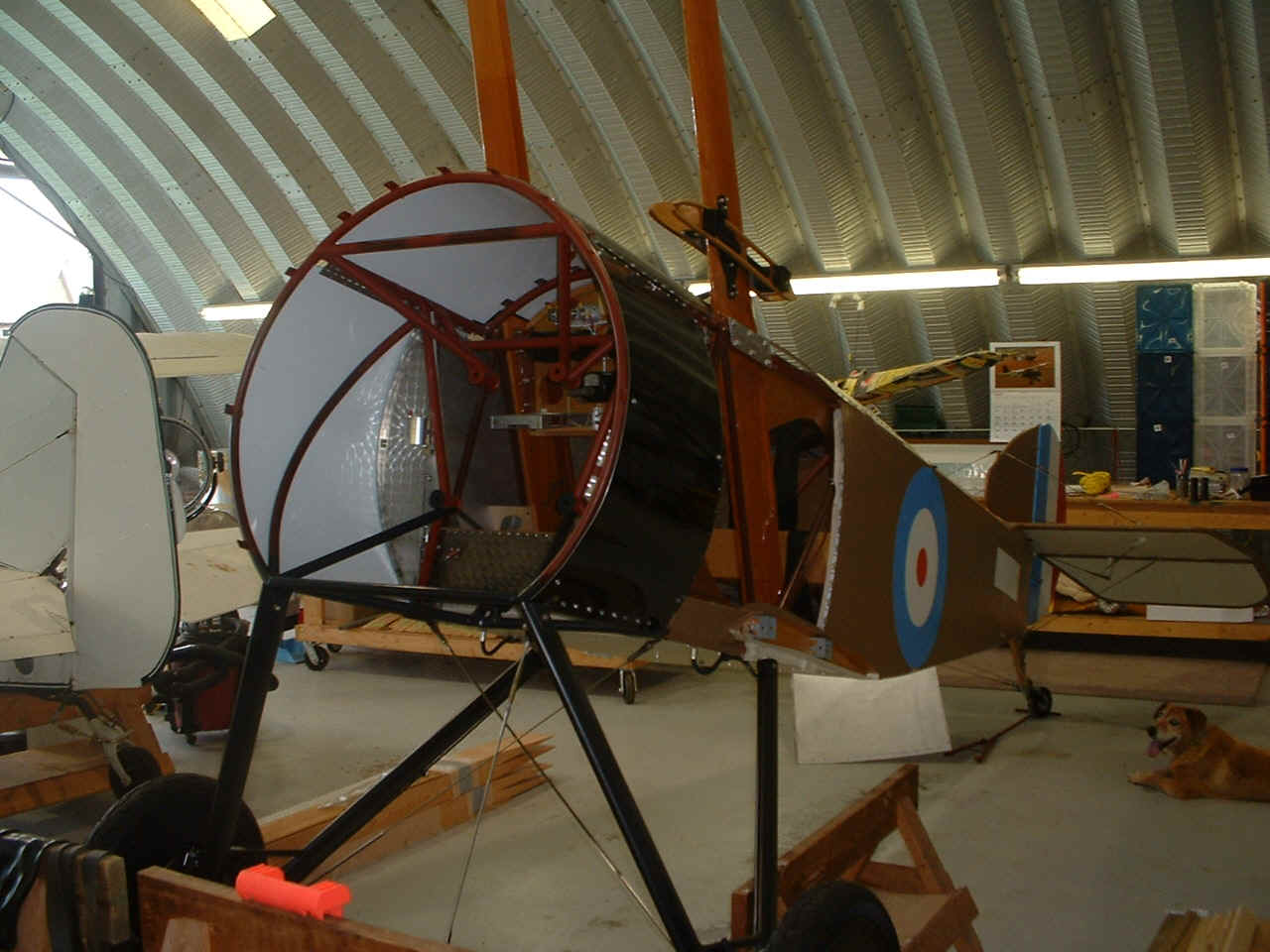 J.J. also flew for Delta Airlines after his time with the U.S. Navy was completed. He has flown everything from F-4 Phantoms to Boeing 767's. His stories of flying the Convair 880 before the FAA imposed the 250-knot speed limits below 10,000 MSL were very interesting.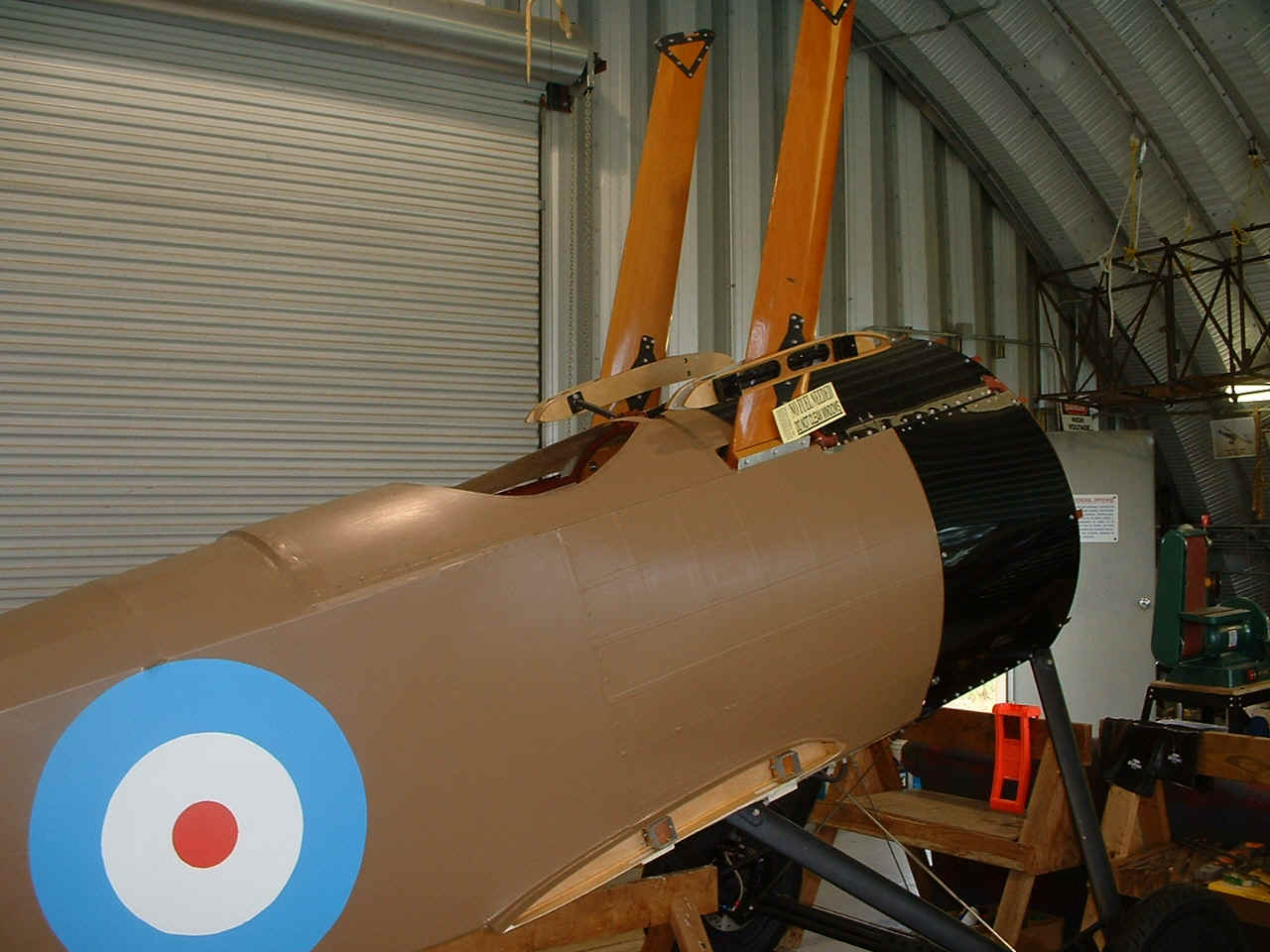 Here is a peek at one of the SIX wings J.J. has started to assemble. You can see some of the many ribs waiting their turn to be used in the assembly of this replica airplane that will go 125 MPH when completed.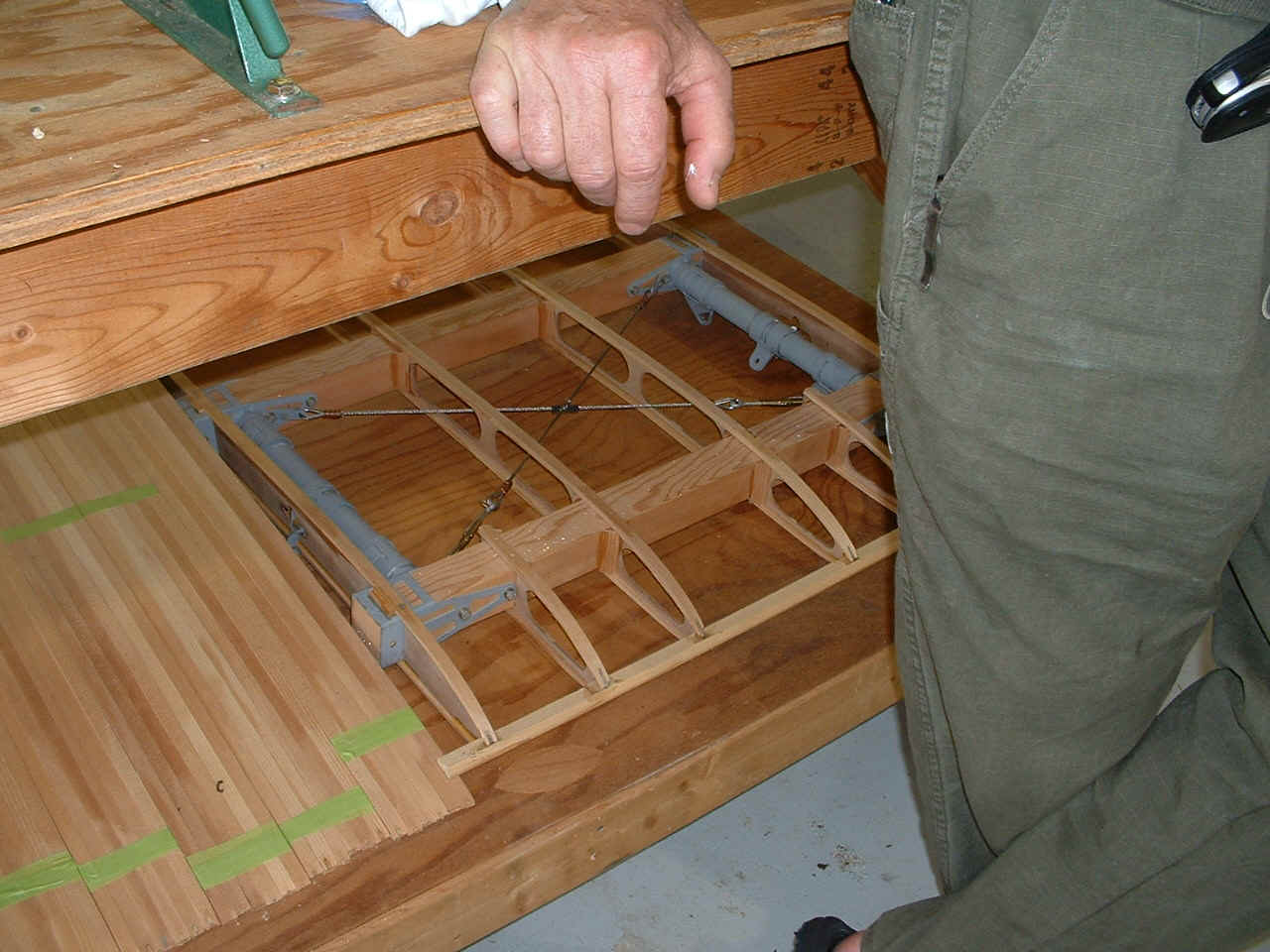 The tail has been slightly enlarged from the original aircraft design to improve the stability of this airplane. All the work you see here has been accomplished over the past three years.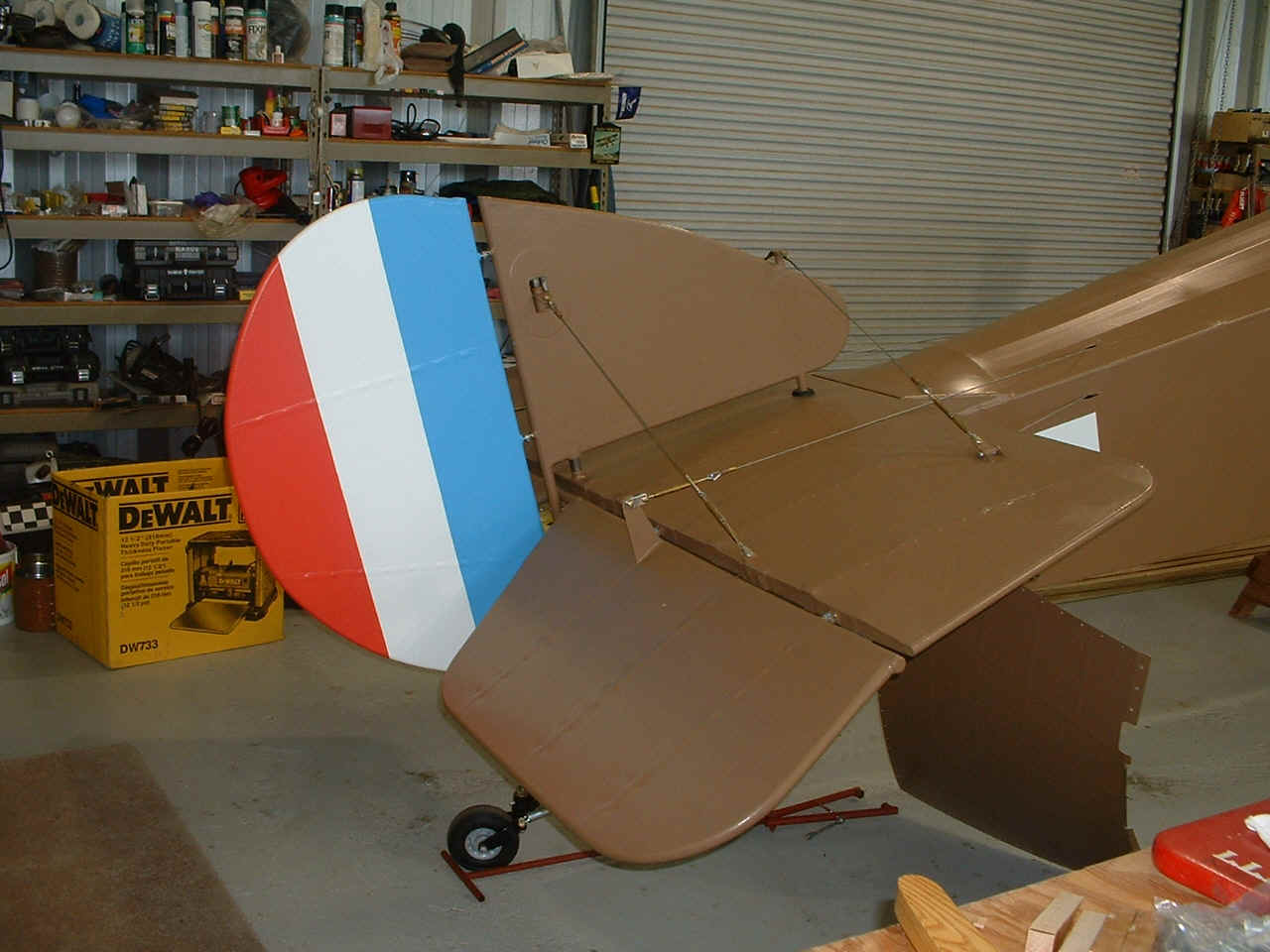 The last shot of the day was taken showing the Aeronca that is being repaired after its last annual inspection revealed some problems. This is an old military version of the Champ that J.J. plans to restore to its military configuration. The large side windows were on the military version only.