June 2022 Vacation Day 23, Heading Home · · PAGE 56.
June 14, 2022: We departed Demopolis going EAST on US 80 all the way to Selma, Alabama about 50 miles East to reach this intersection on the northeast side of Selma, bypassing the city center.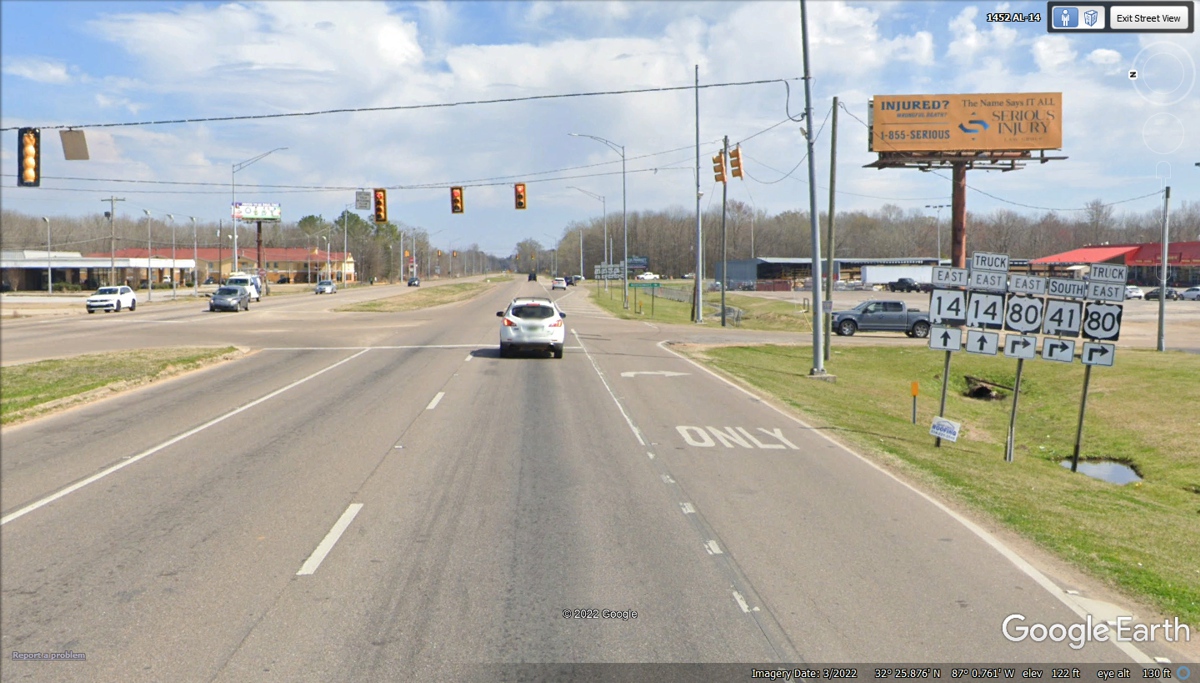 This part of US 80 is going south on the eastern side of Selma.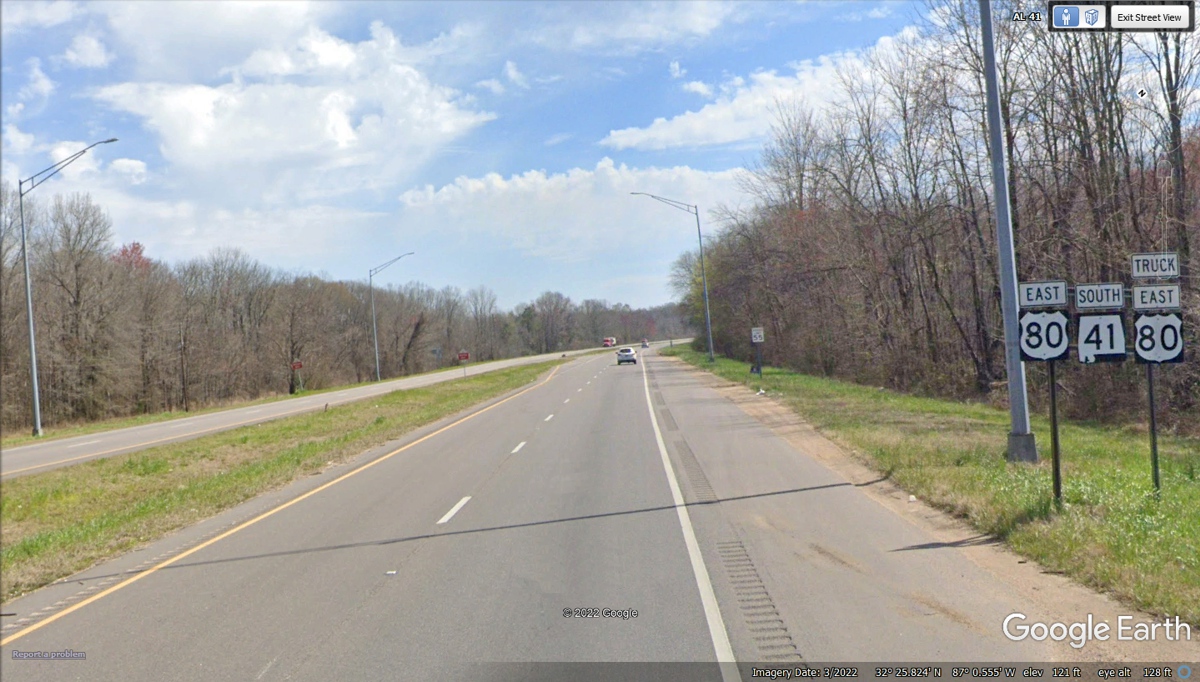 Here is the end of the bypass around Selma where we continue East on US 80.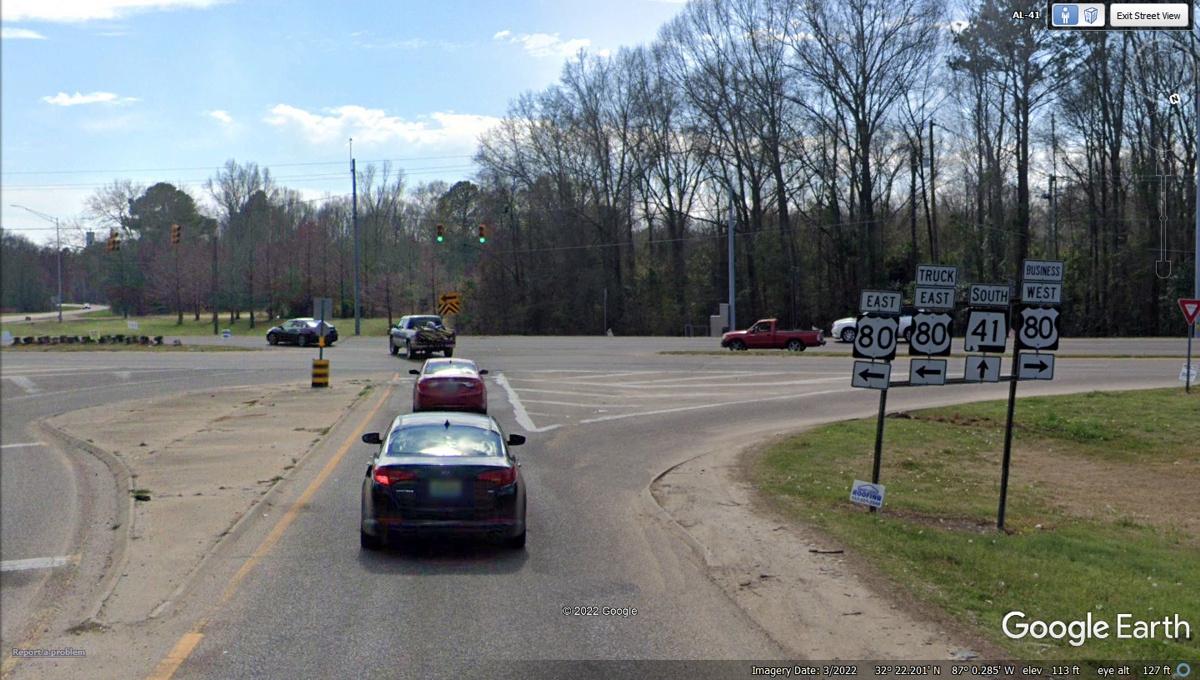 Alabama route 97 south is about 25 miles East of the intersection seen in the image above.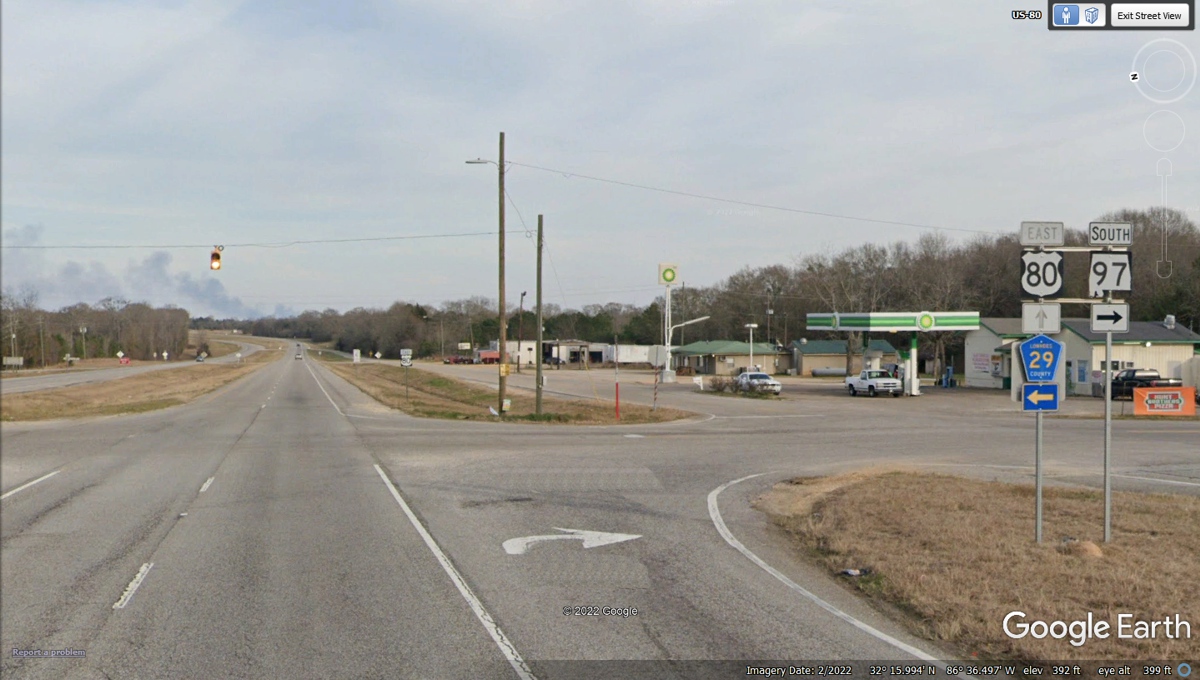 State route 97 goes less than 15 miles to Interstate 65 and 20 miles to US 31 from US 80.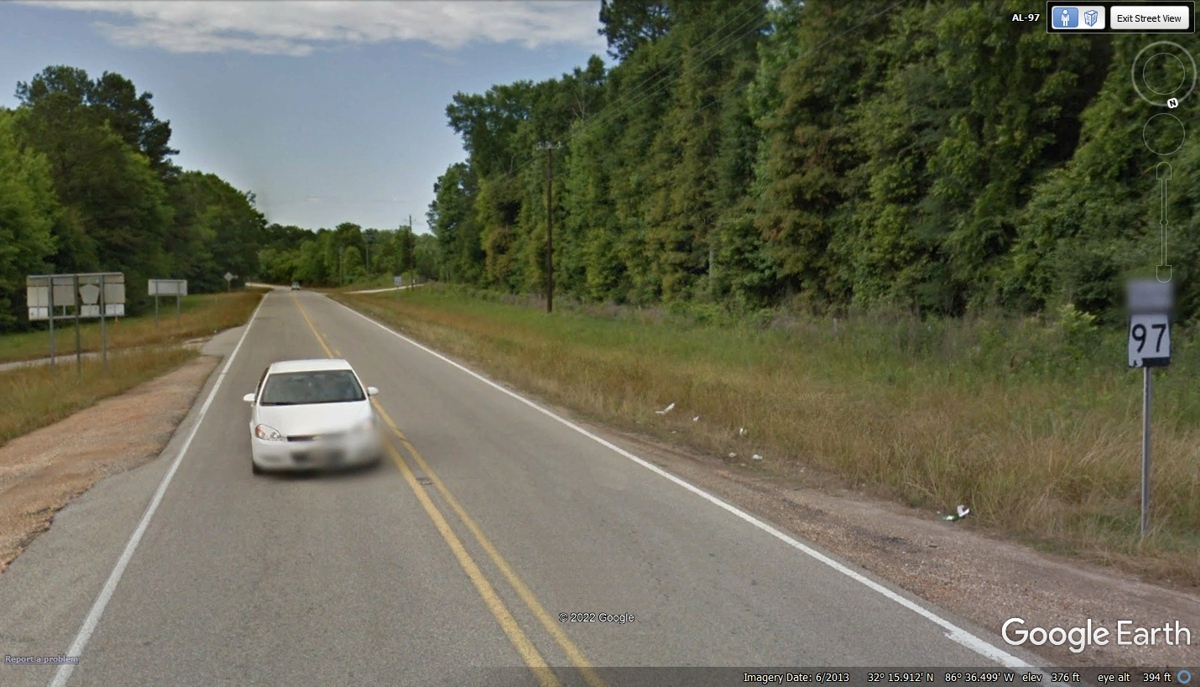 The town of Hayneville is the county seat of Lowndes County, Alabama. We continued past the town square on state route 97 at the right side of this photo.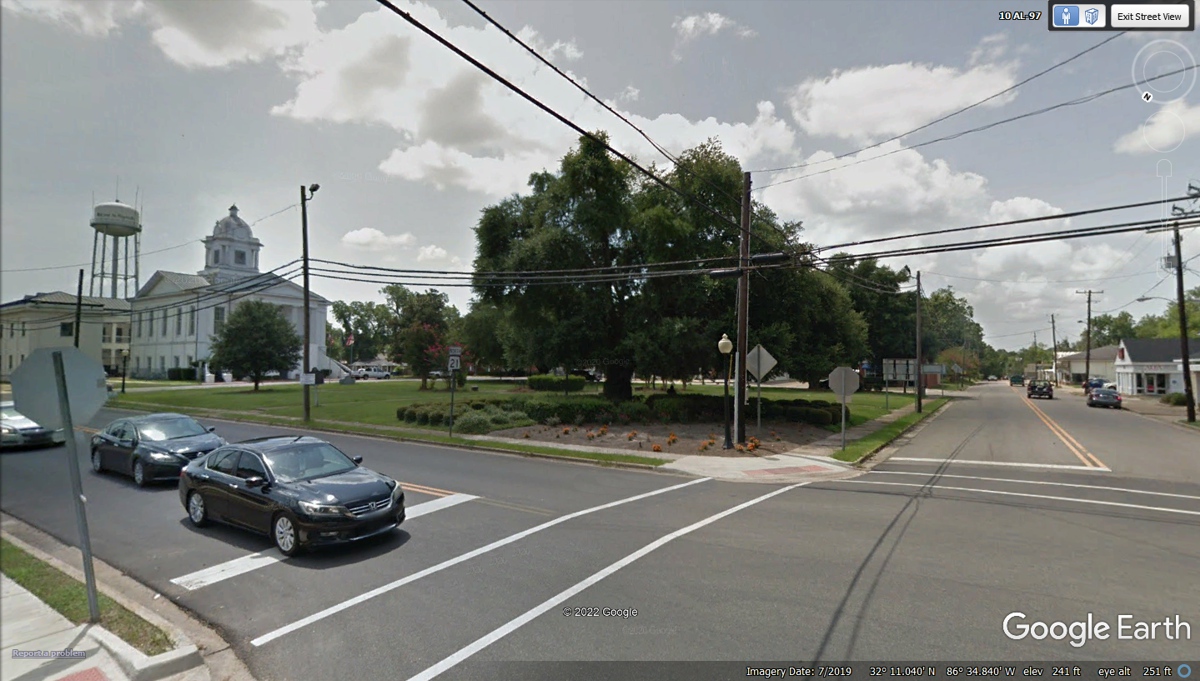 State route 97 crosses I-65 at an exit that has two gas stations not shown in the image below.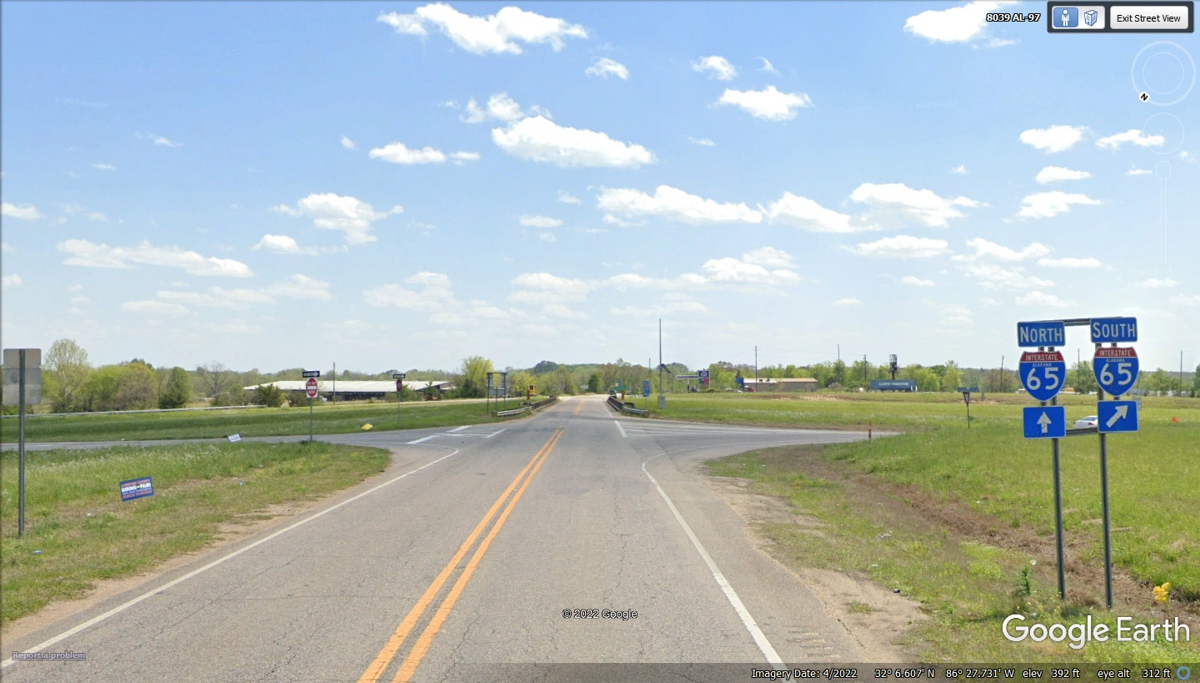 Here is Route 97 and US 31 running north together for about 1.4 miles to the next junction.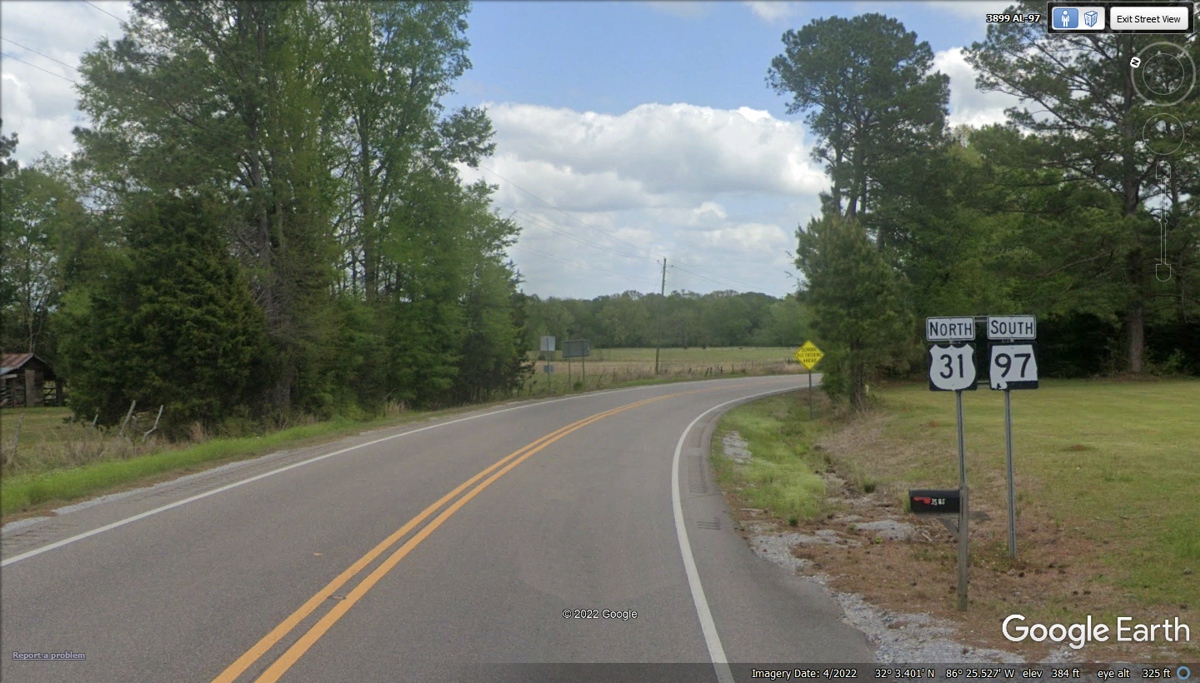 We turned right at this intersection since US 331 south will take us to our next stop today.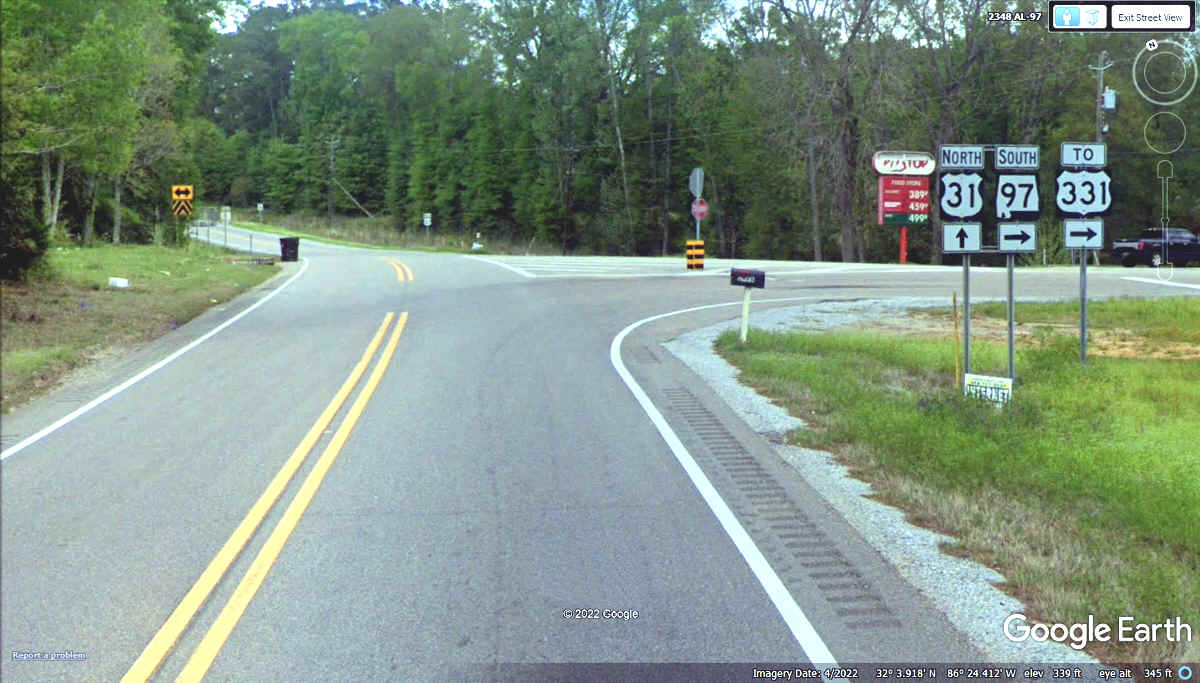 This is the main intersection in Luverne, Alabama where US 331 and US 29 go south through the middle of town. The road ahead is US 29 going East to Troy, Alabama before going north eventually to the Washington, DC area. US 29 going south ends at Pensacola, Florida.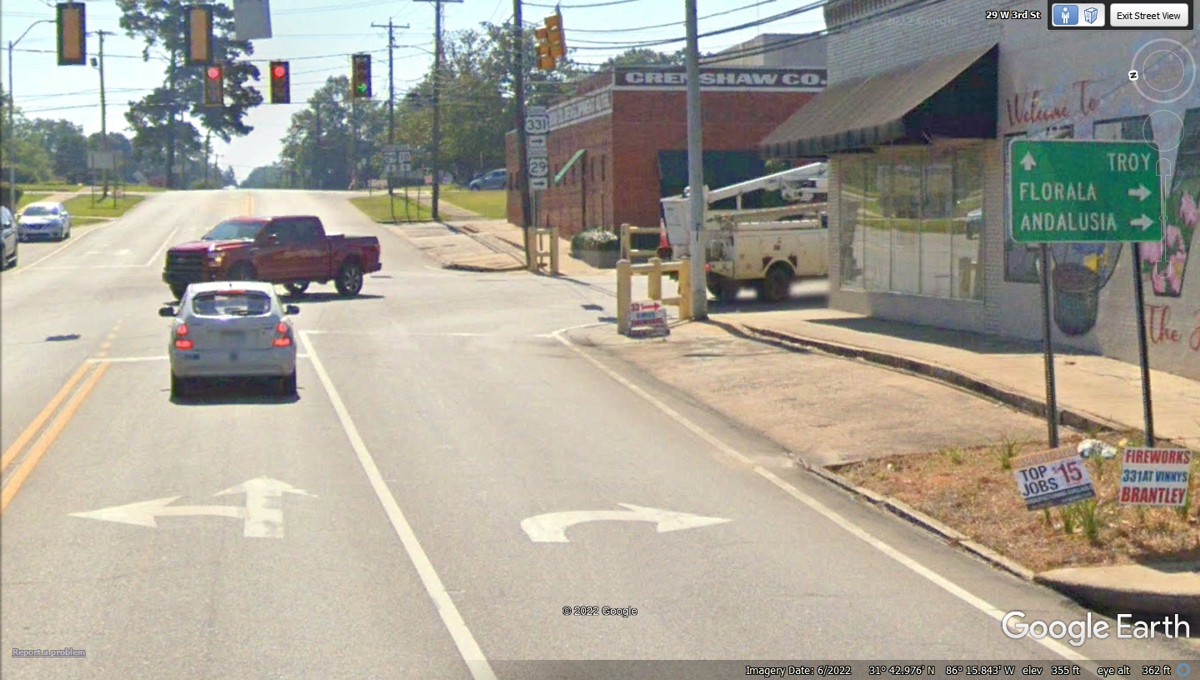 We drove through town and decided McDonald's would be our choice with the Quarter Pounder with Cheese for me with a chocolate shake and 6 chicken nuggets for Linda with water to refill her ice cup. Chase likes his hamburgers PLAIN with no condiments. He does not eat the bun which Linda gives to the birds when we are at home.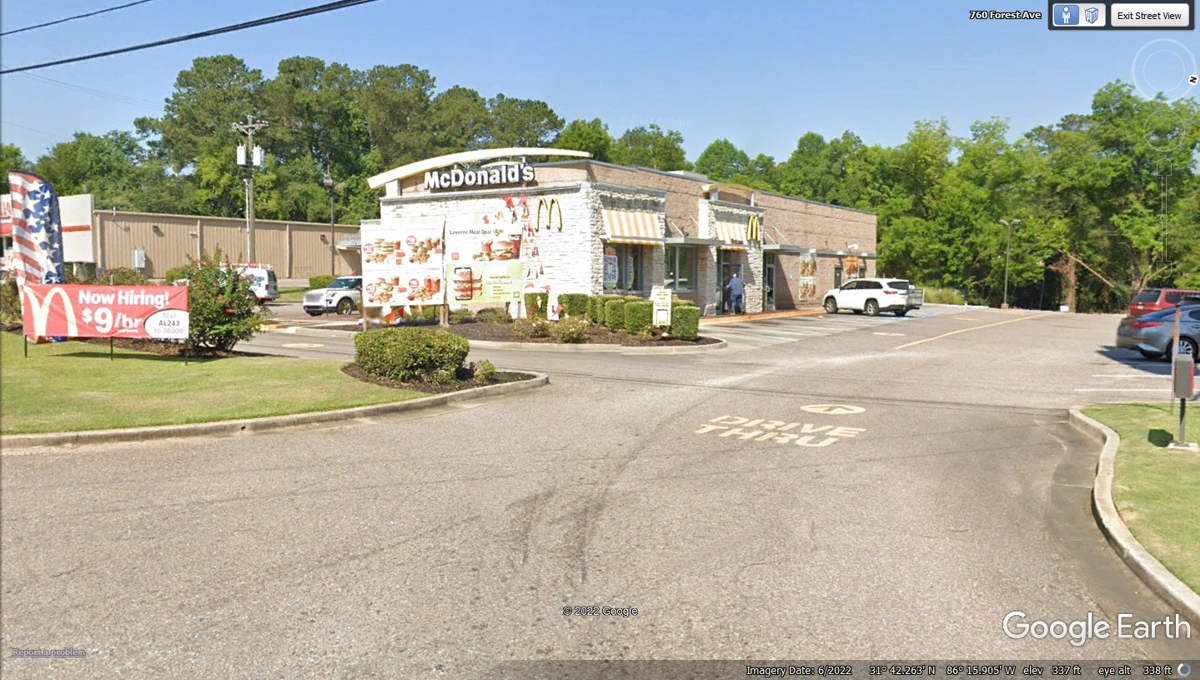 US 331 and US 29 ran together from Luverne to the town of Brantley, Alabama. We continue south on US 331 while US 29 is going to Andalusia, Alabama.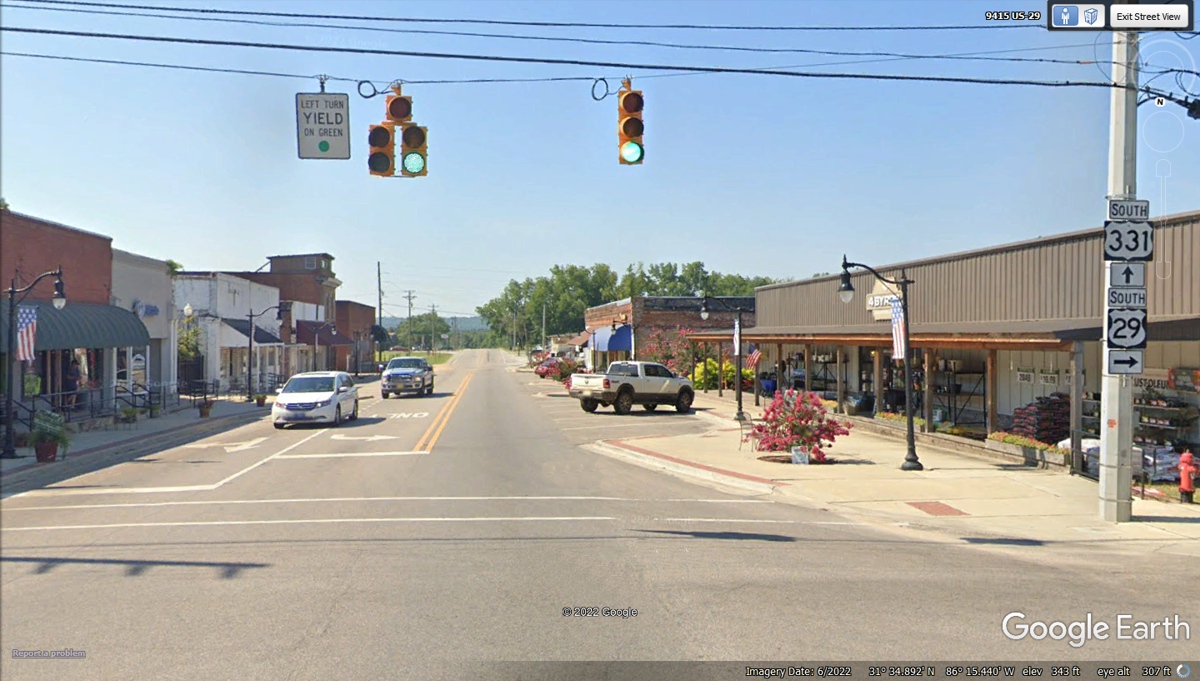 An old friend of mine lives out in the country along side of US 331 about 7.3 miles south of the traffic light in Brantley, Alabama. This is the gate to his home and property.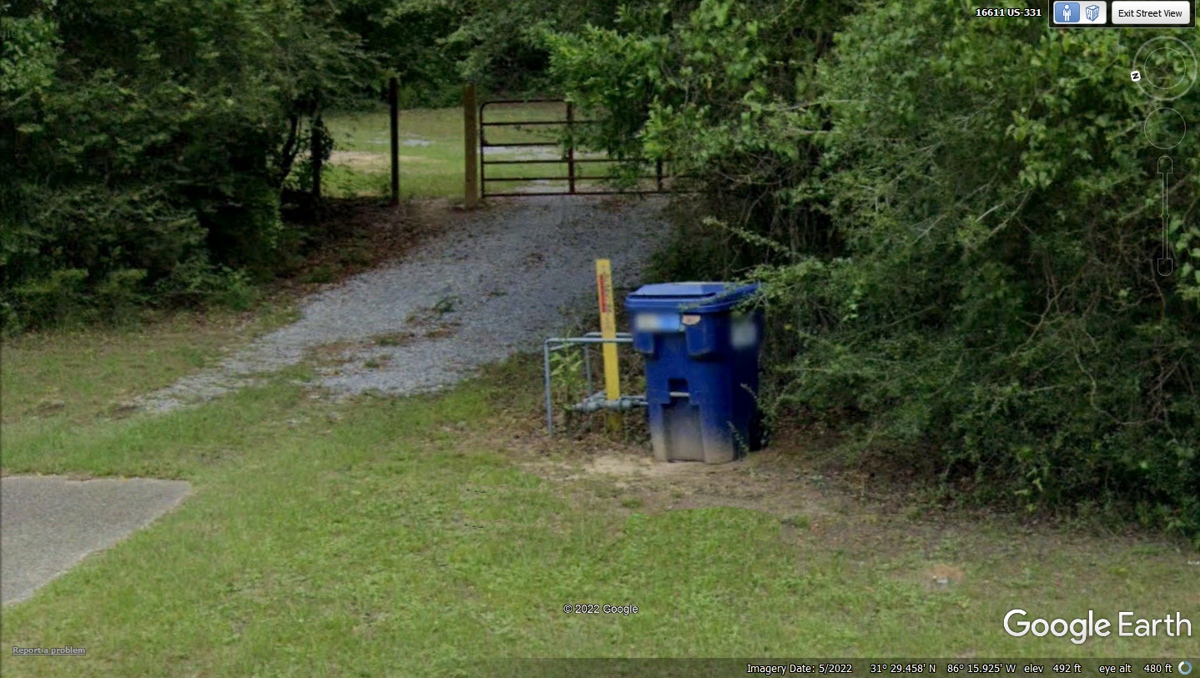 I have known my friend Monte since 1994 when I went to work with Quality RF Services in Jupiter, Florida. He was one of the design engineers there in product development. My "famous" RED CUP was sitting on the table confirming it has been on this great western trip with Linda and I these past three weeks.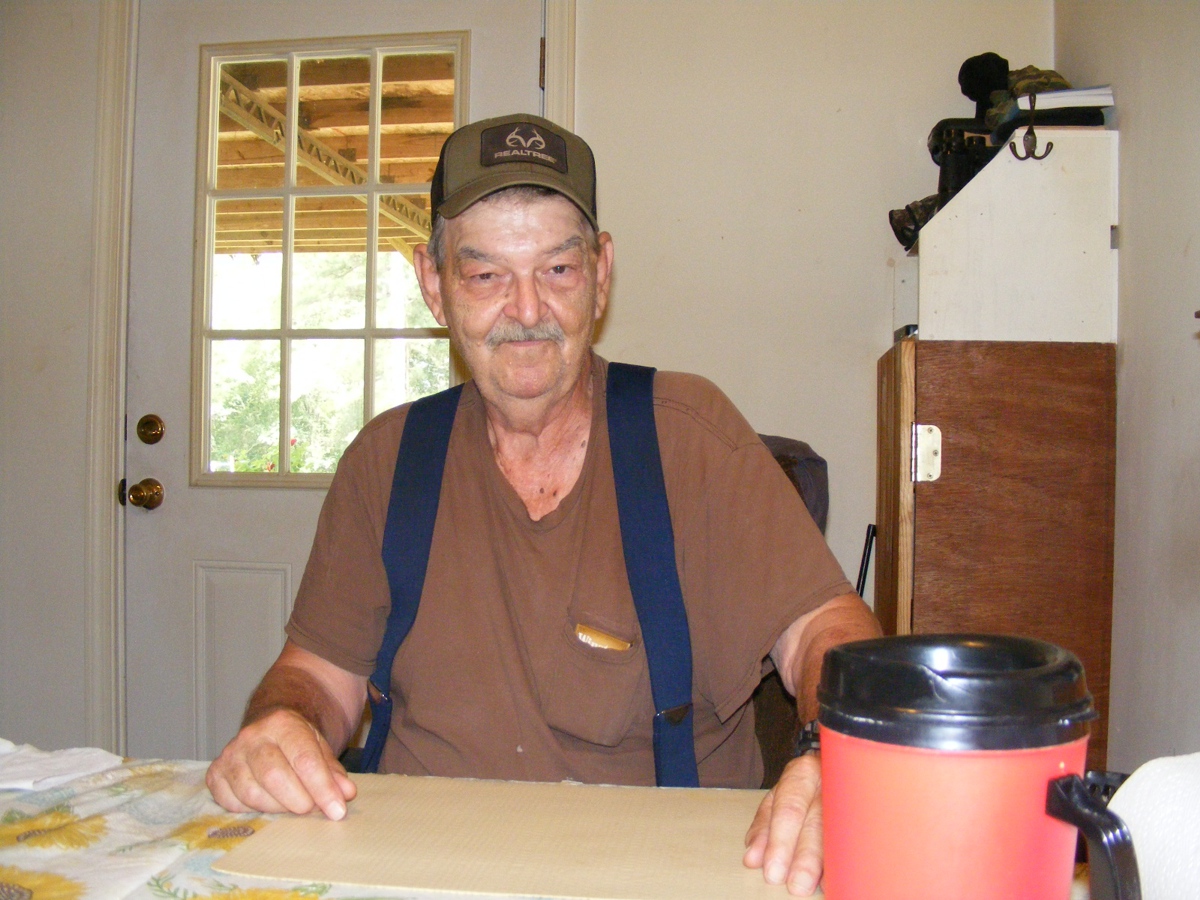 Monte's wife Darlene is a gracious host every time I have visited them.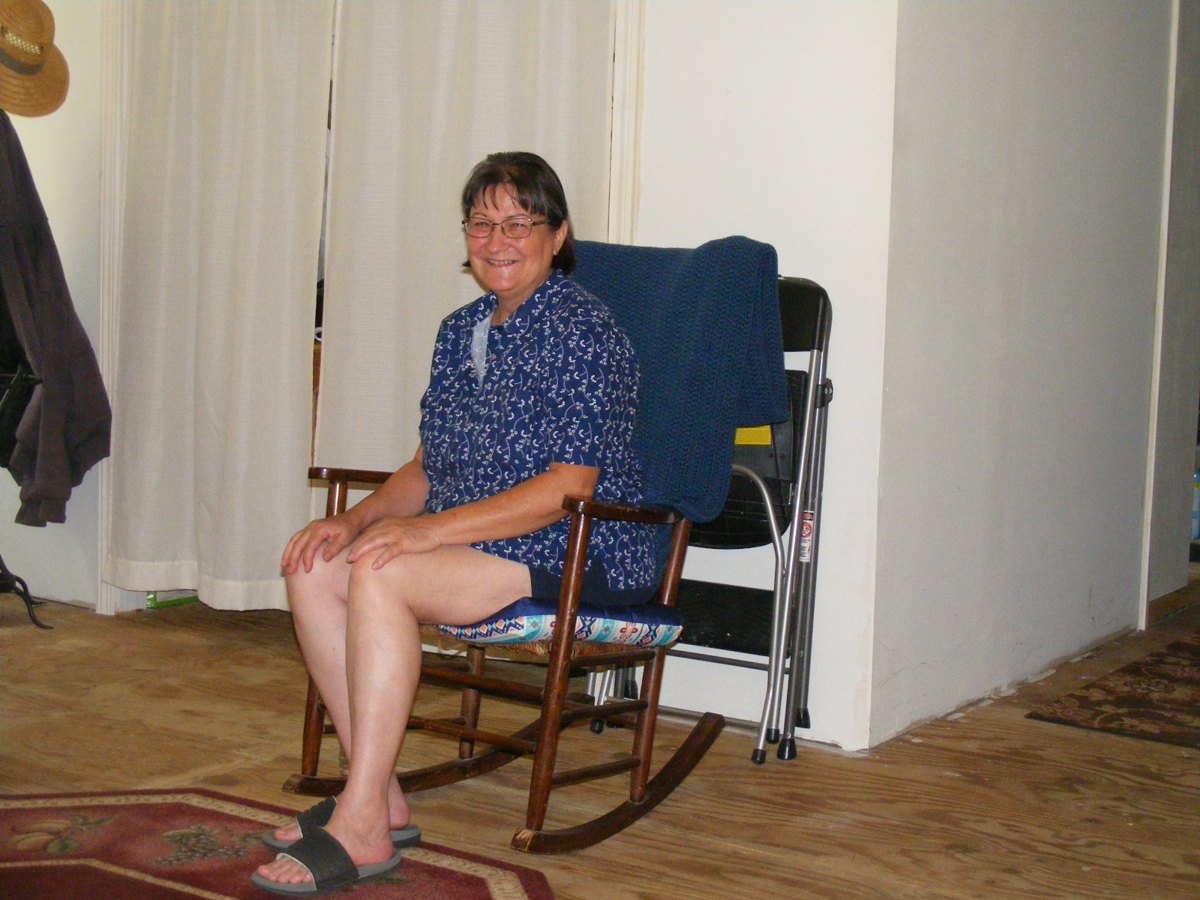 I introduced Linda to them as this is the first time I have visited them since Linda and I have been together.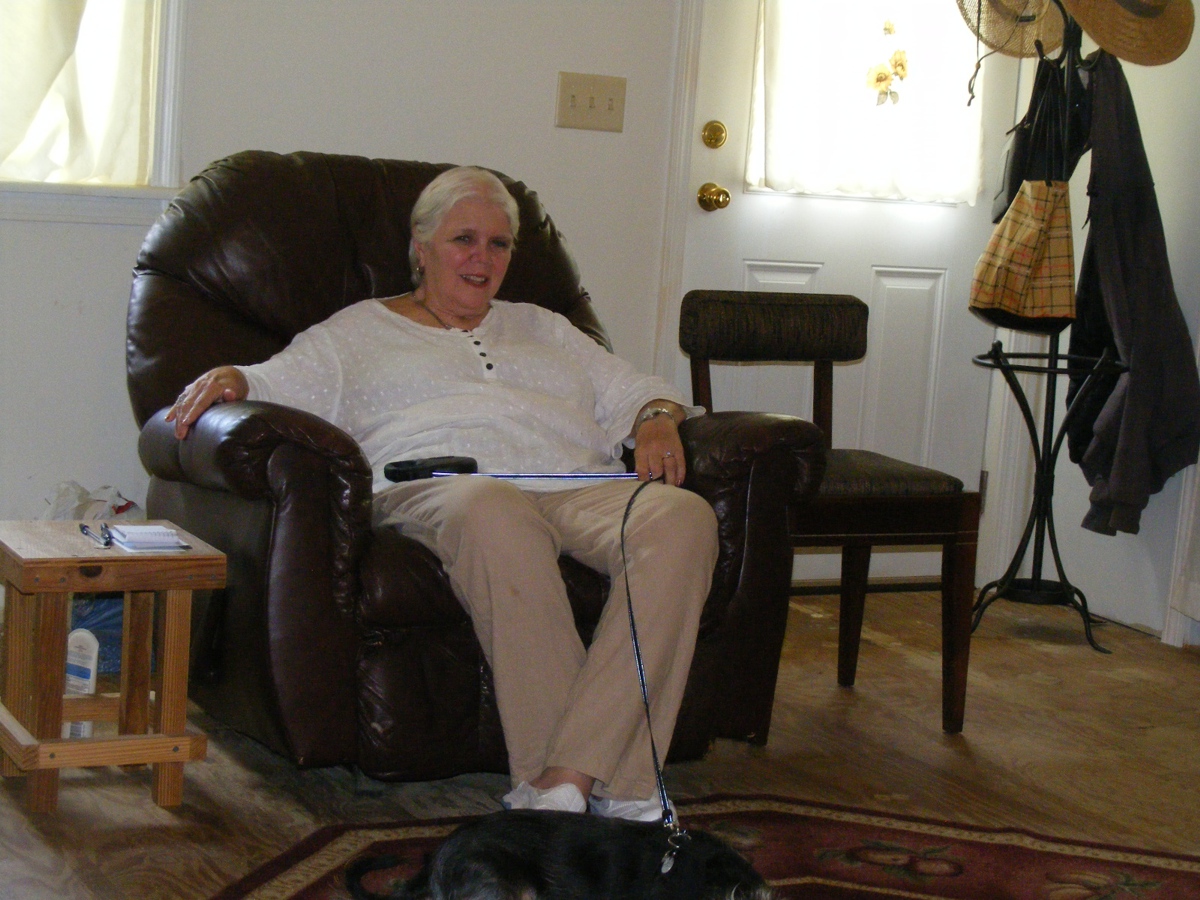 Linda's dog Chase was very well behaved.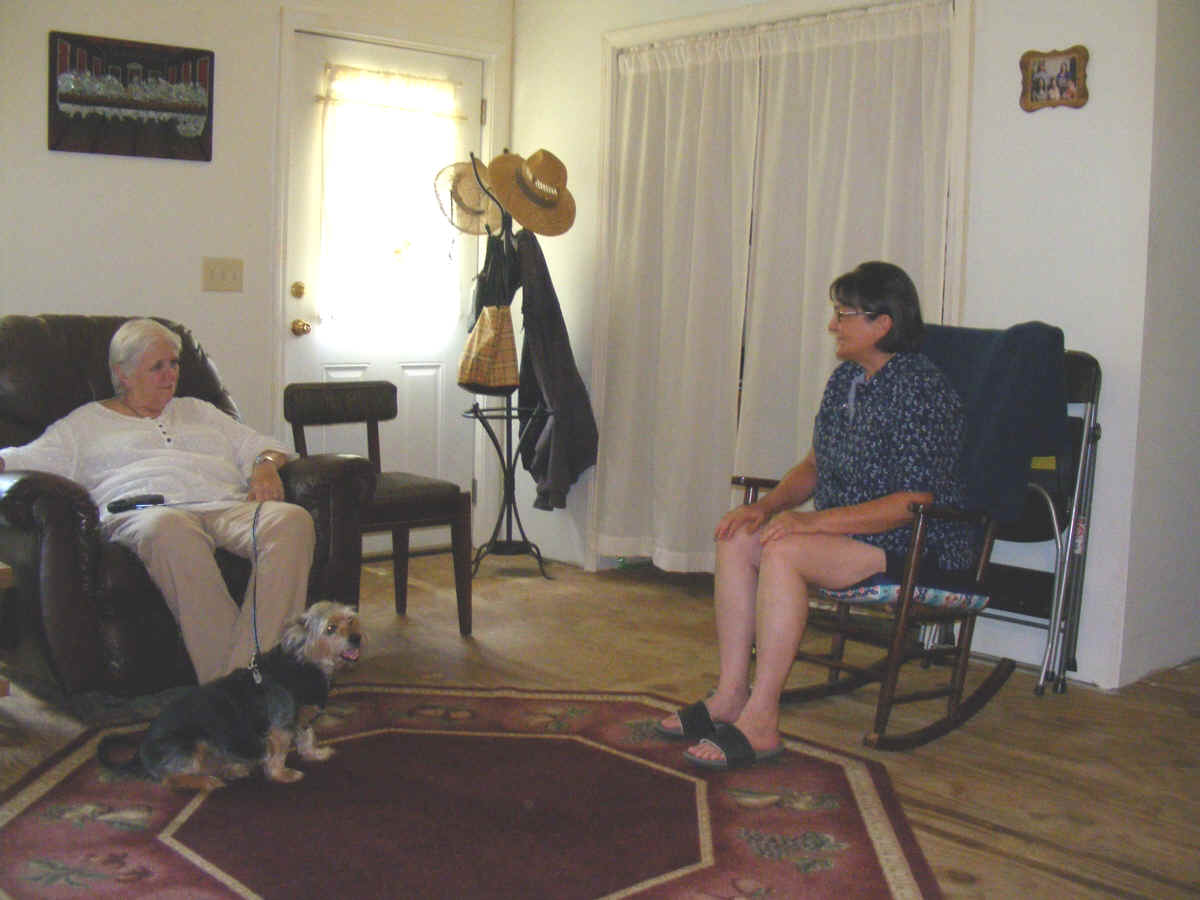 There is a house, garage, pole barn for a tractor, and a garden out back. There was plenty of grass around the house for Chase to get a pit stop.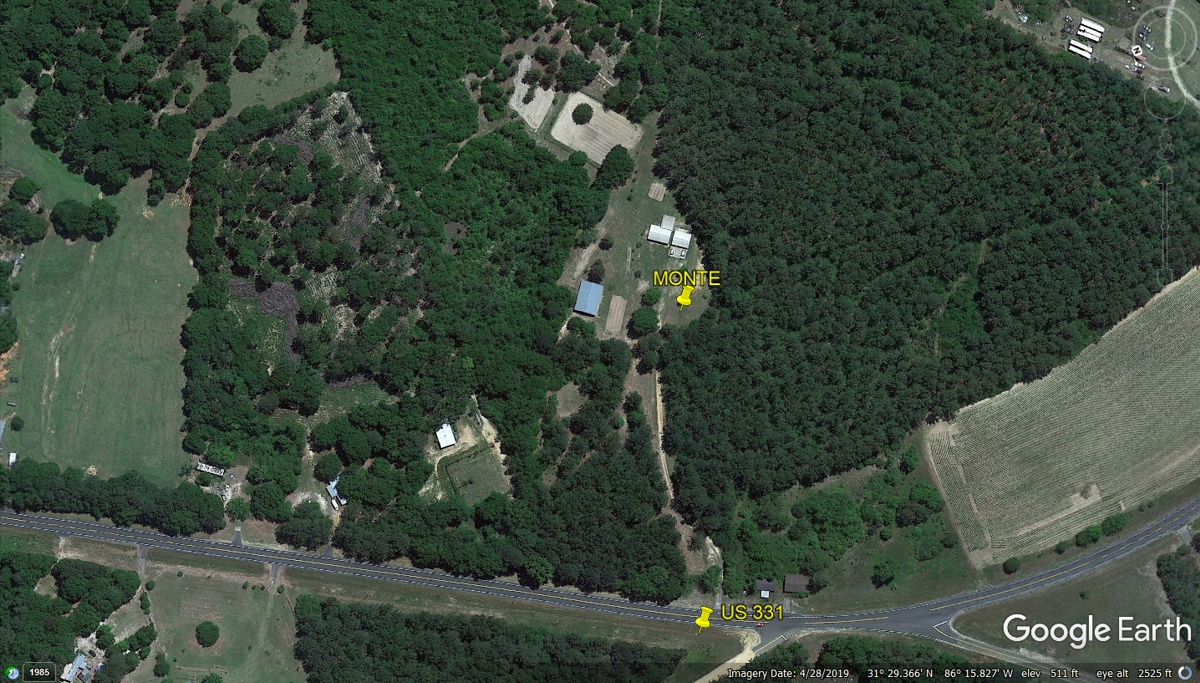 When I went to visit my friend, he mentioned the detour and how to get around it.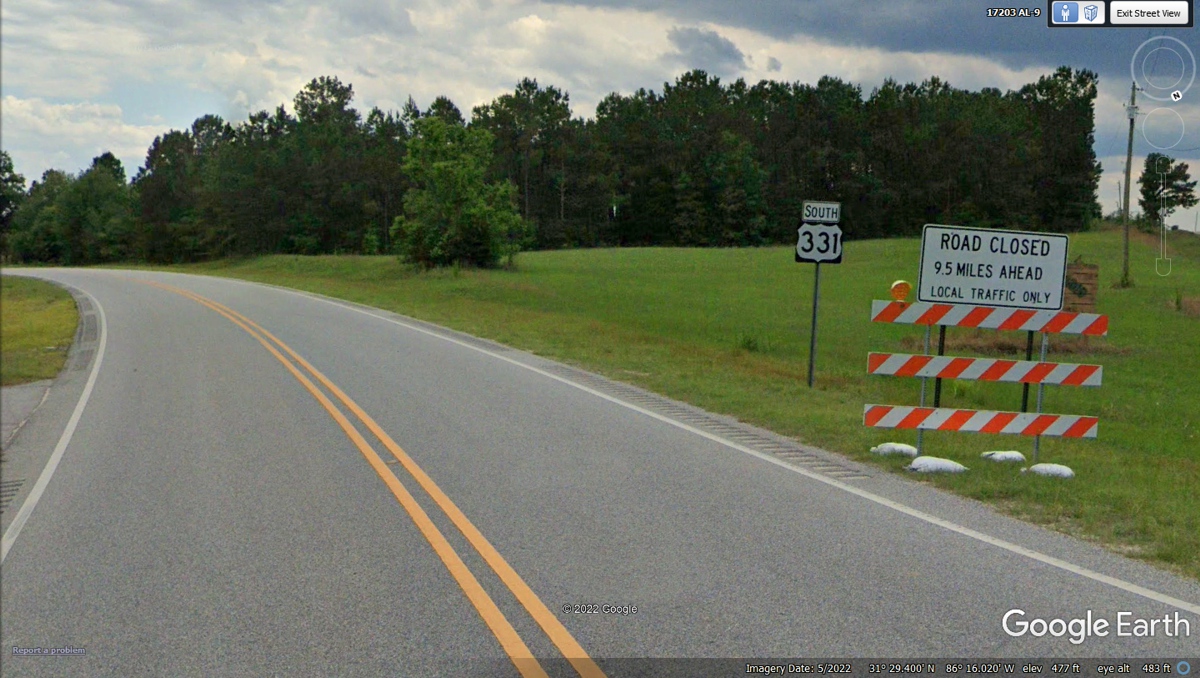 We went north a few miles from Monte's home to get on Alabama route 141 South being used as the detour for US 331 South. The date of the image below is from the time we came this way on our return to Florida from the western trip on June 14, 2022.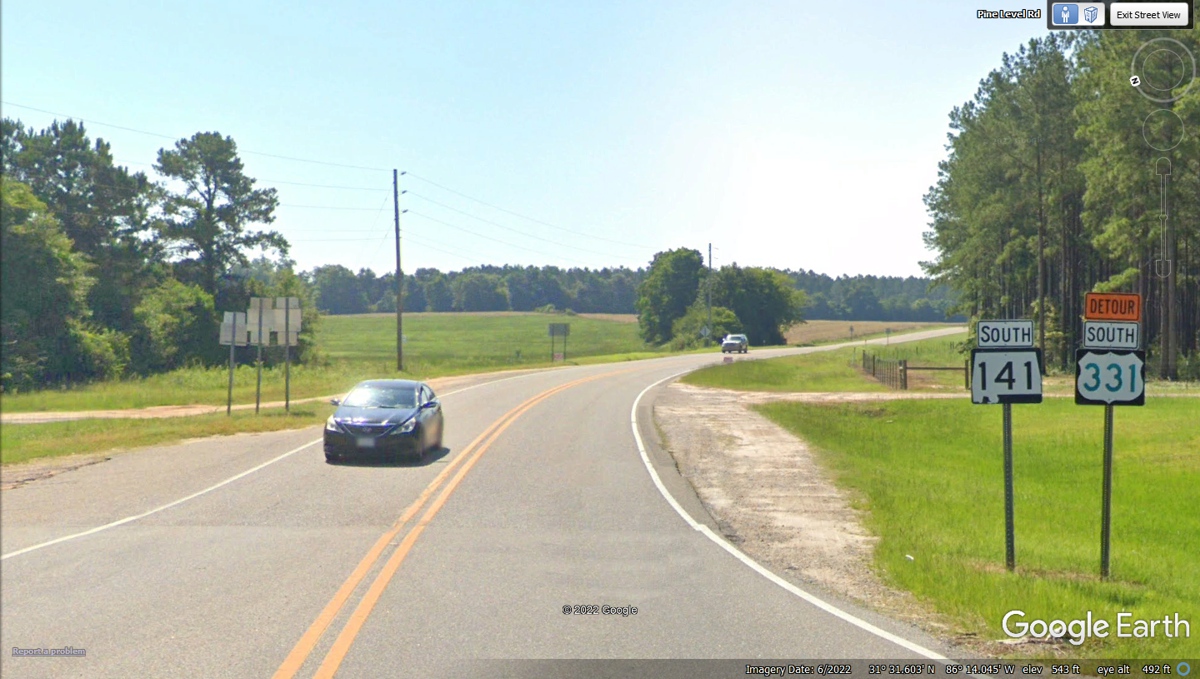 My GPS shows this DETOUR route is headed down to join with US 84 that will take us down to Opp, Alabama to return to the US 331 route.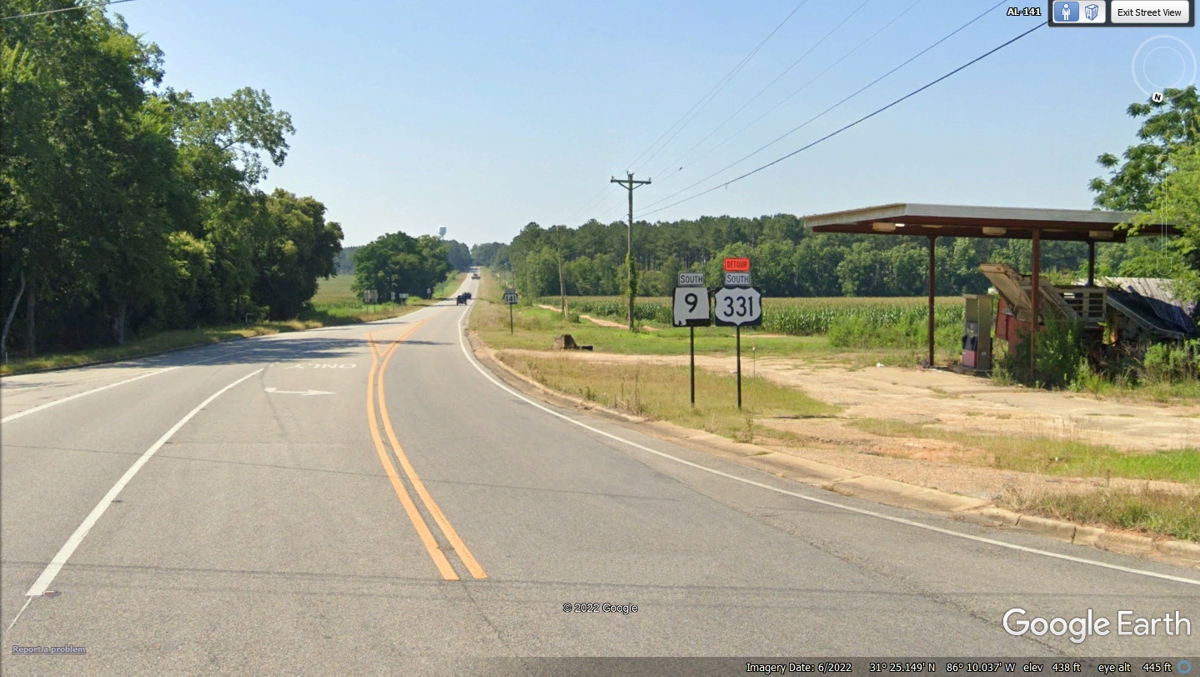 This junction at US 84 will take us west to get back on track.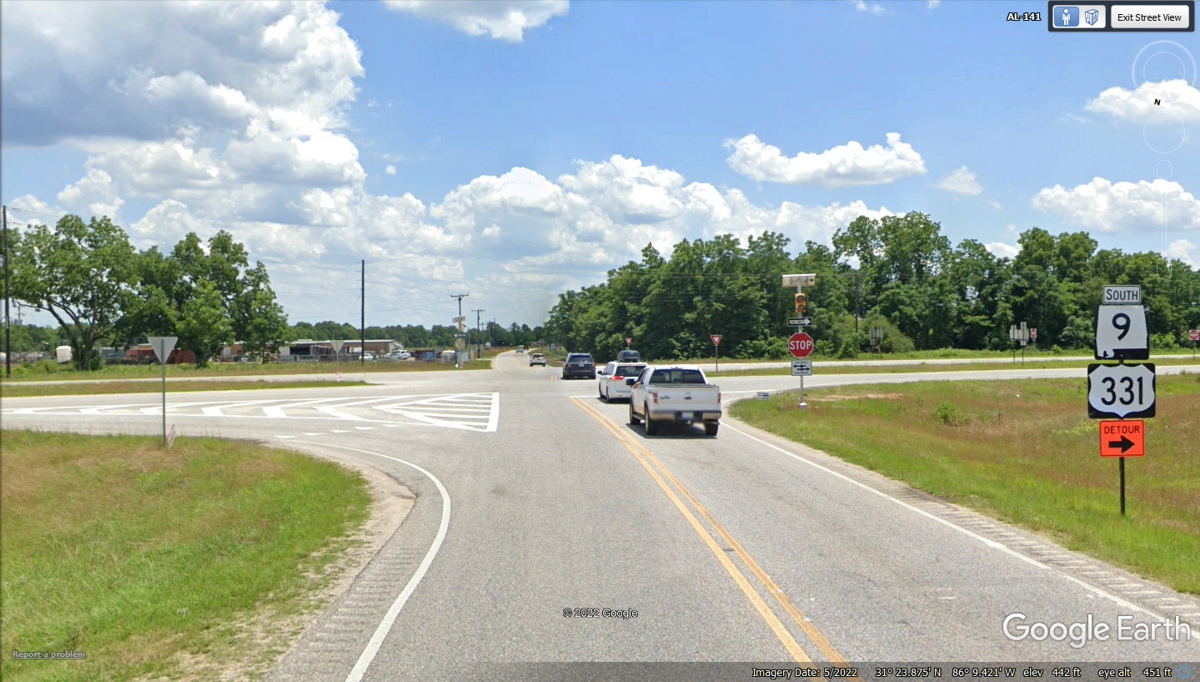 This is the last segment of the DETOUR to connect to US 331 south near Opp about 8 miles from here.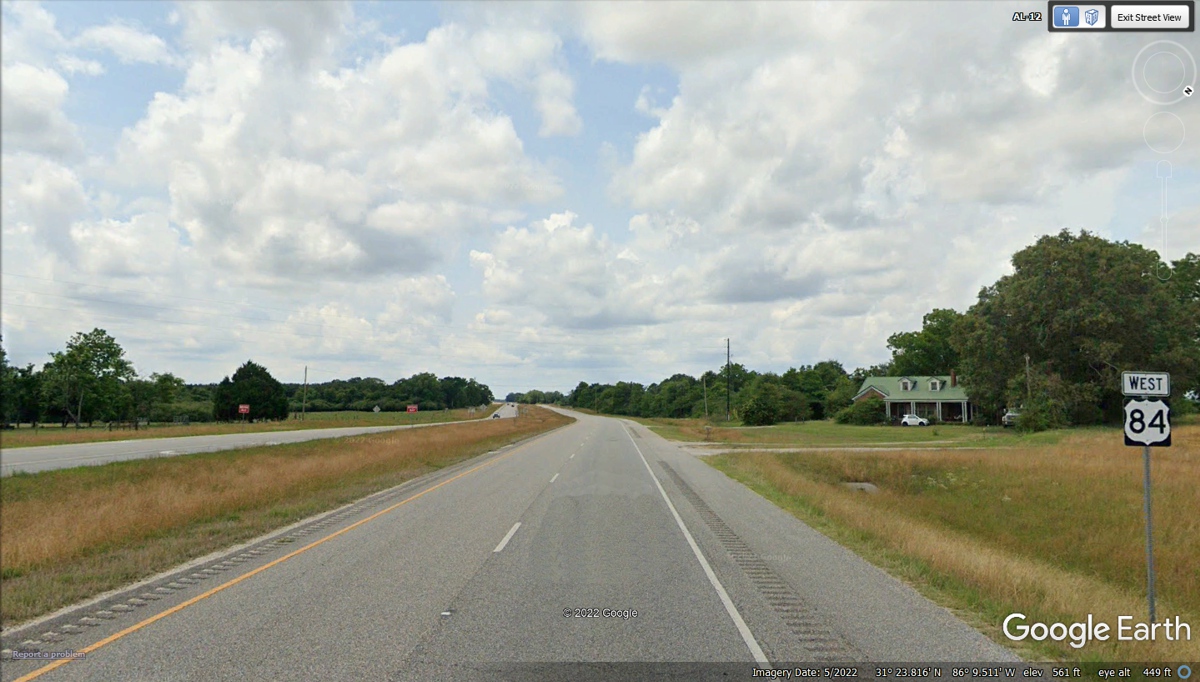 This is the end of the US 331 DETOUR and where the US 84 bypass around Opp begins. Going straight ahead is the old US 84 route through town. We turned LEFT at this intersection following US 331 to the next route.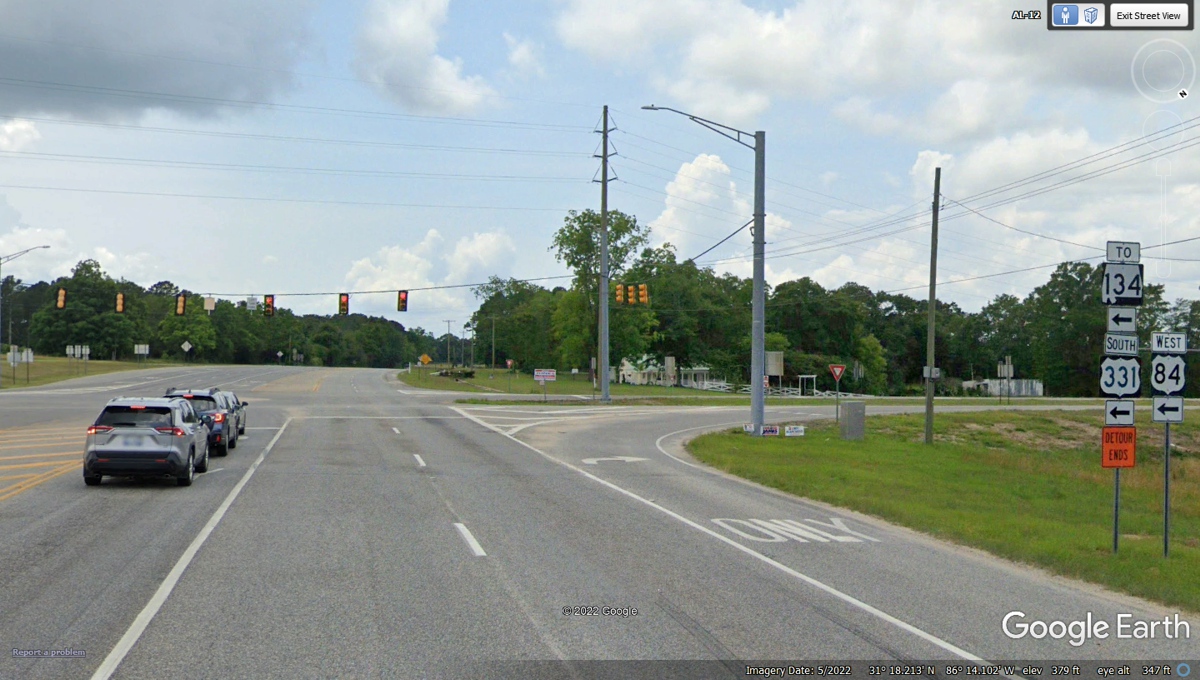 Here is the next route to Florida and I-10 Eastbound. We now join Alabama route 52 Eastbound by turning LEFT here.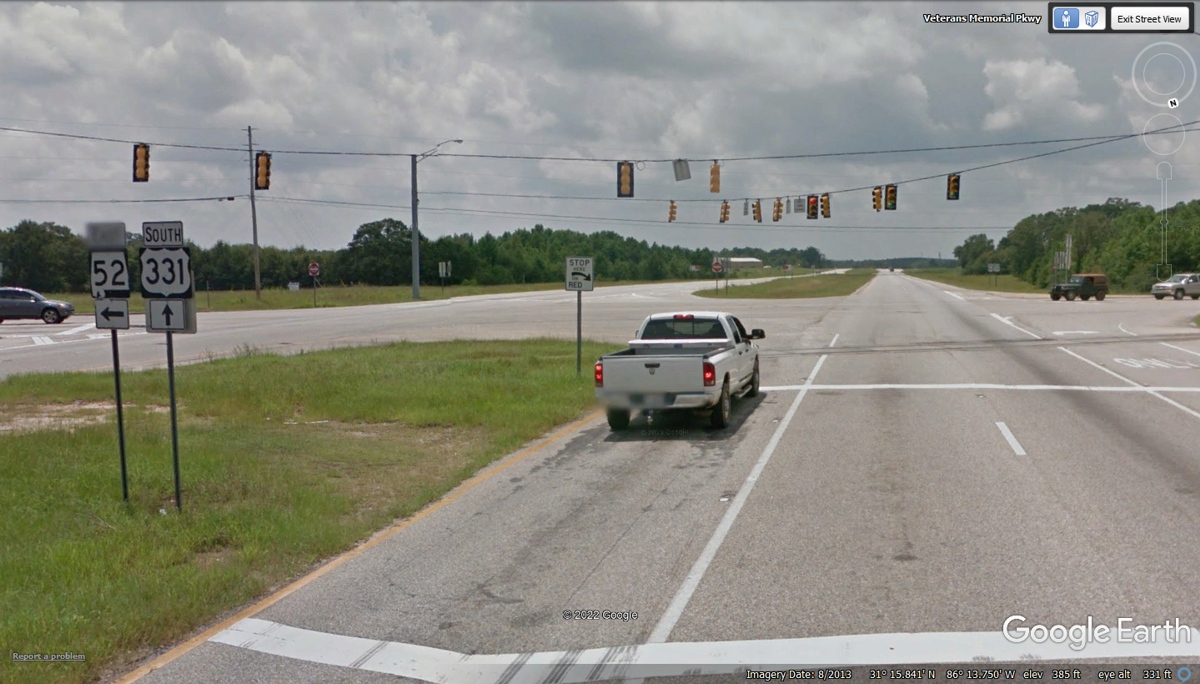 This is the town of Samson where Alabama route 87 south is the best route to get to I-10 in Florida from this border county in Alabama. The Florida state line is less than 10 miles south of here.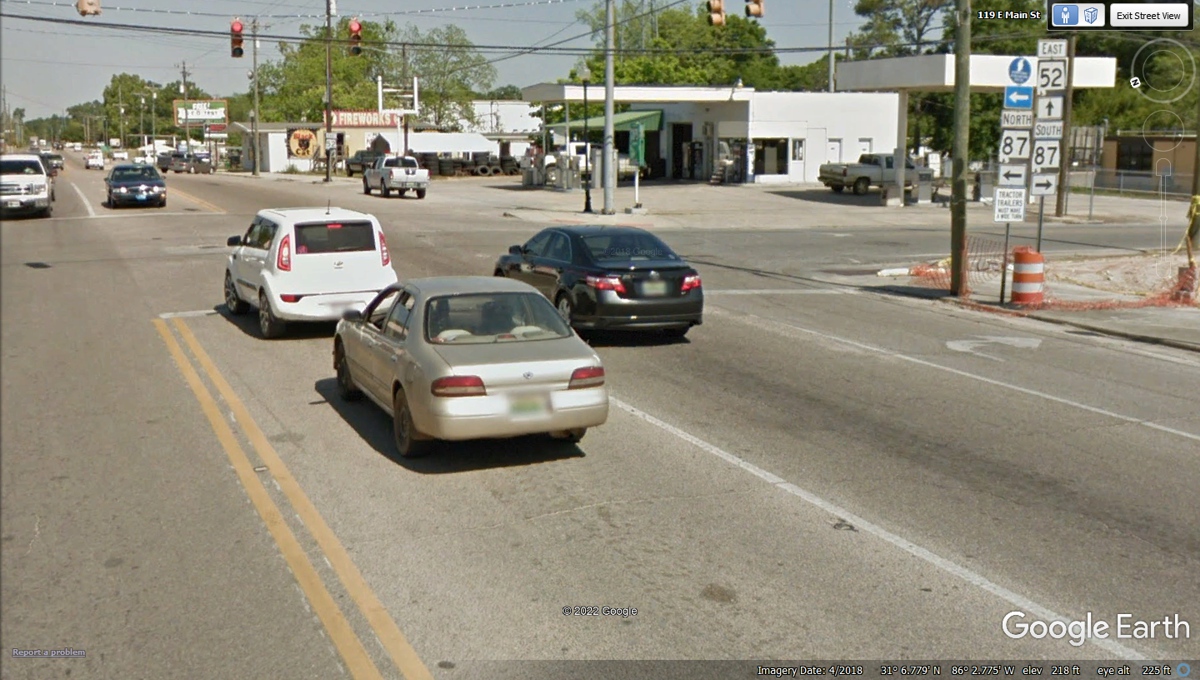 The Google photo vehicle has apparently smashed an insect in front of the primary lens screen. At least the Florida State Line sign is visible. This road on the Florida side is marked as State Route 81.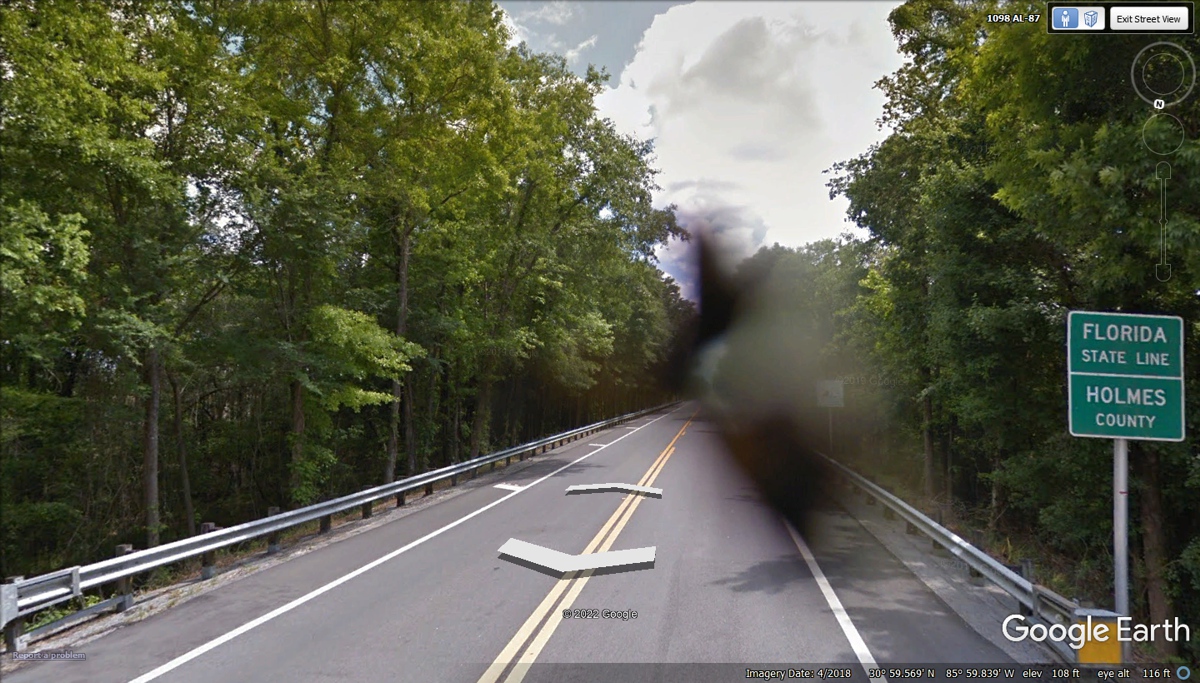 My GPS is pointing toward the nearest on ramp to I-10 East from here. This Holmes county road 181 will take us about 8 miles southeast to a little place listed as Westville on US 90 with a CSX railroad also marked as Amtrak on my digital map.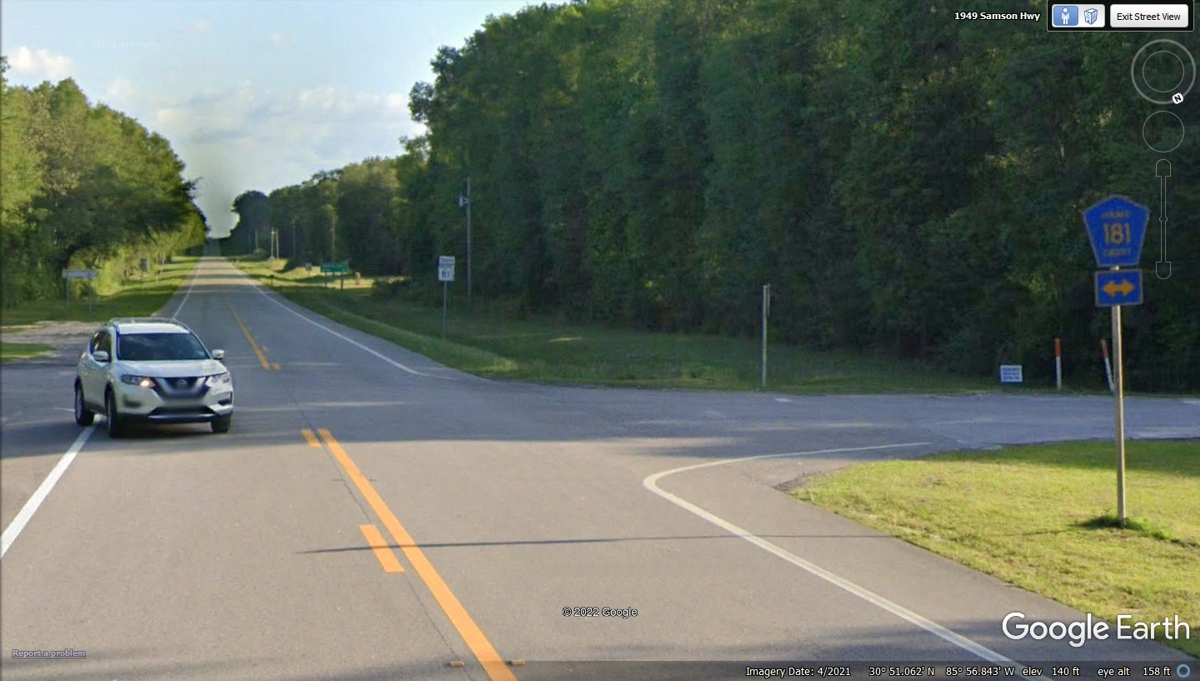 This intersection has Main Street from Westville connecting to US 90 which can take us about 3.3 miles East to Caryville on US 90 and the on-ramp to I-10 going EAST. This trip has included part of Interstate 90 going East in the northern states, and now on US 90 going East down here in Florida.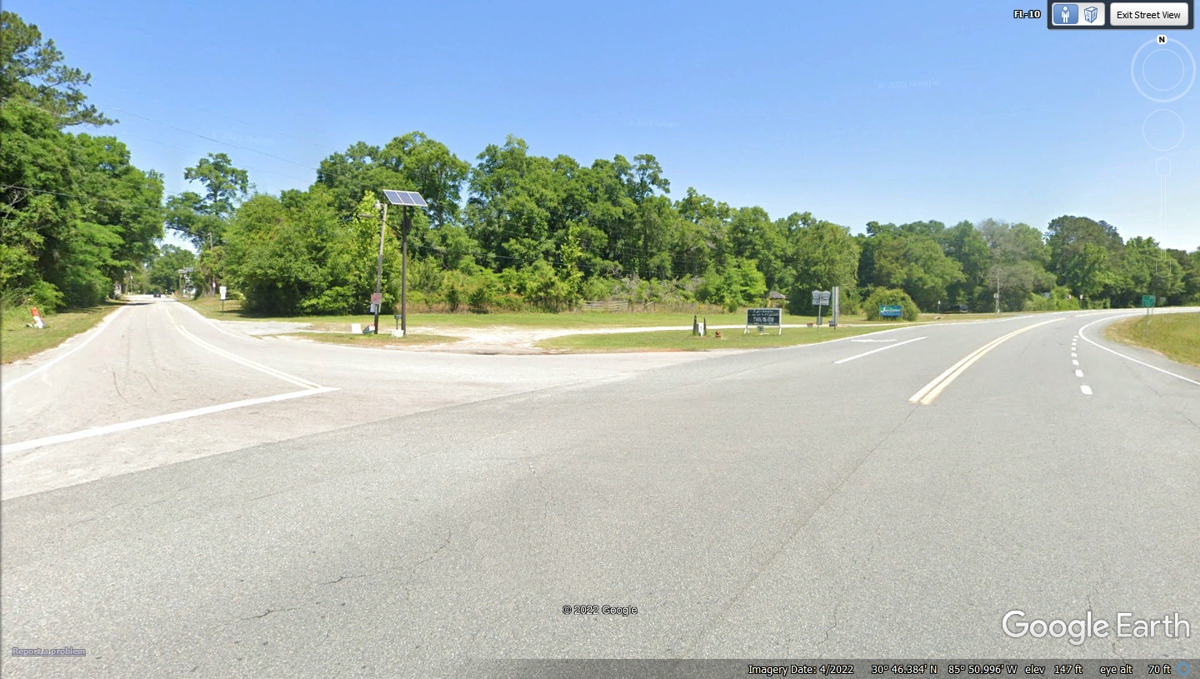 US 90 is a major US highway that begins in Jacksonville Beach about 3 blocks from the Atlantic Ocean. The western end of US 90 is near Van Horn, Texas at Interstate 10 Exit 140A. That exit is 140 miles from where Route 10 goes into New Mexico where we went during this tour of many western states after we passed through the city of EL PASO, TX.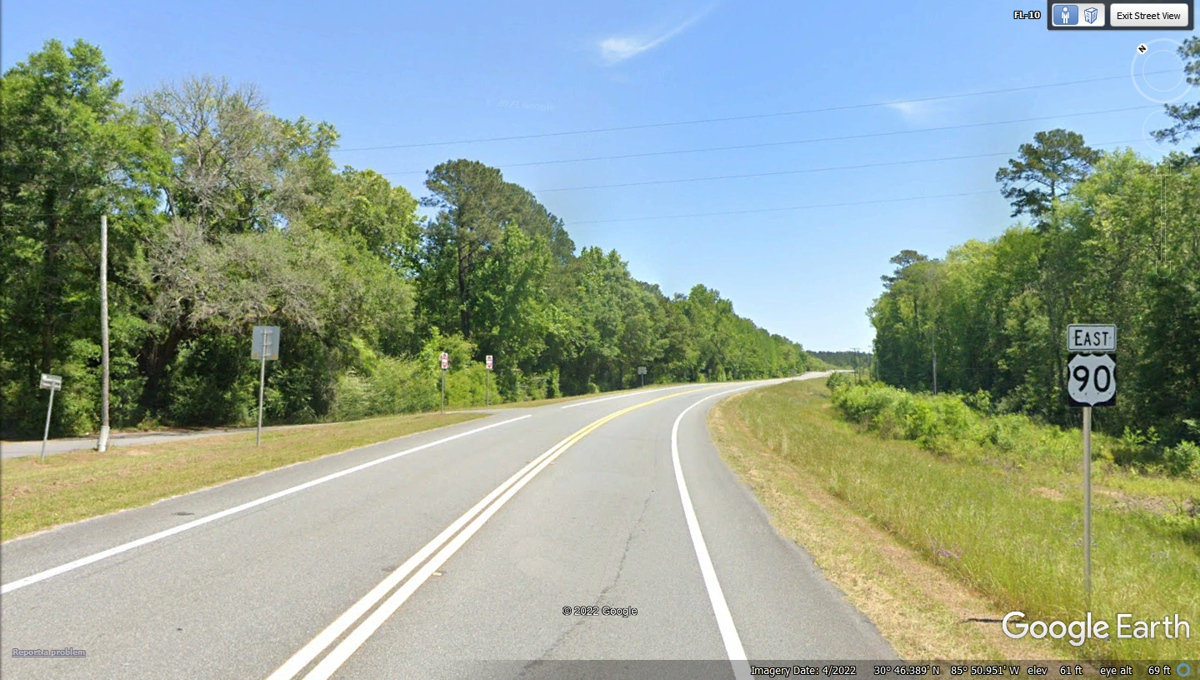 We have completed a big loop from Day 1 of our trip when we went by this exit going WEST and today going EAST toward home on Day 23. This is exit 104 on Interstate 10. No more motels as we will be back in our house at bed time tonight.