May / June 2022 Vacation Day 3 · · PAGE 4.
May 25, 2022: This page continues the ride down US 79 toward Round Rock, Texas. This image is just beyond an overpass for TX Farm road 39 near the south city limits of Jewett, Texas. The speed limit becomes 55 MPH here going south.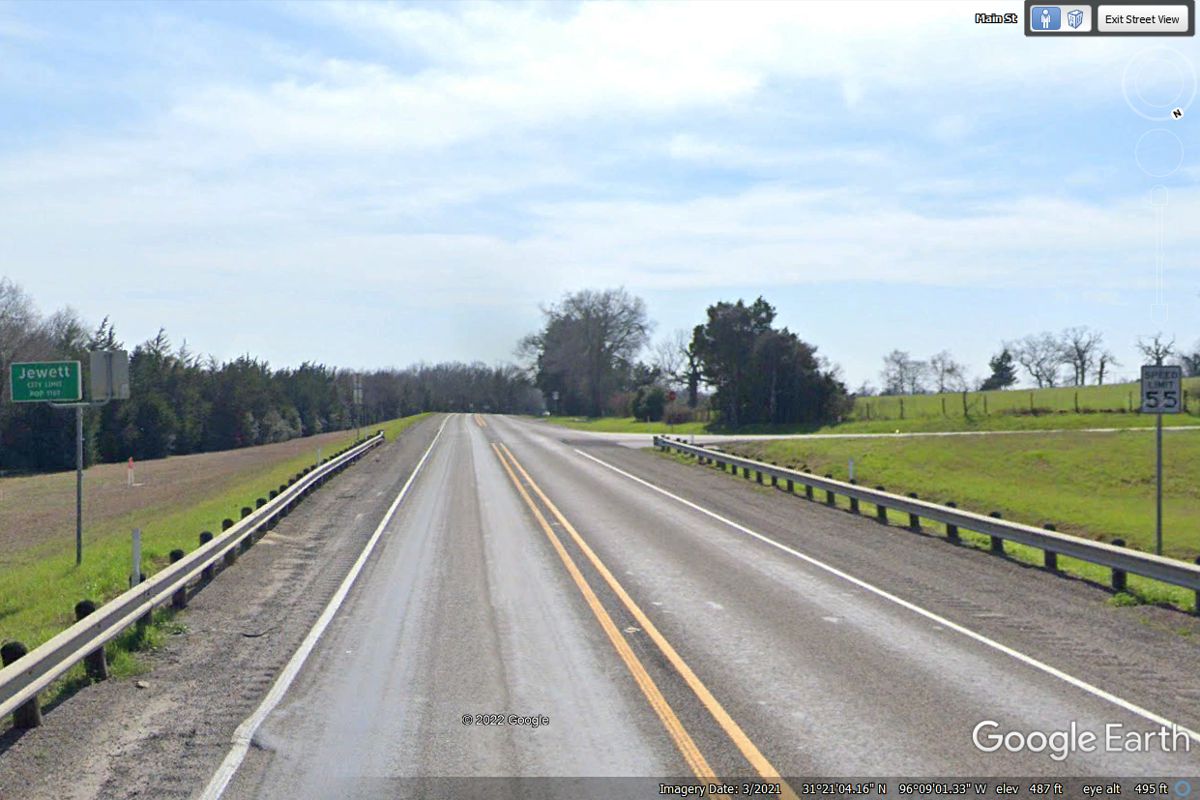 The image below is about 10 miles down the road from Jewett. It is a small place that has Texas State route 7 crossing US 79 in an East/West direction. Many of these places do not have a traffic light.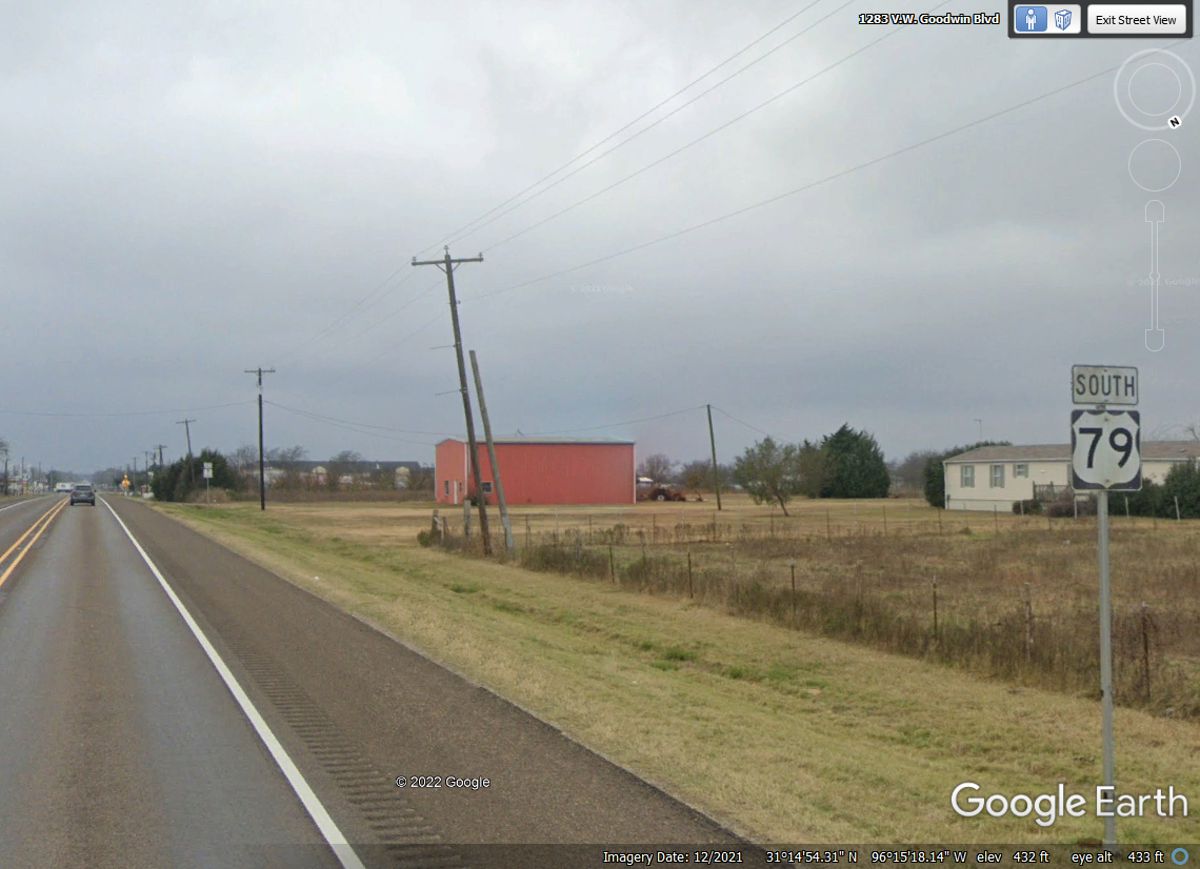 This Days Inn location is just north of the crossroads intersection of US 79 and Texas route 7.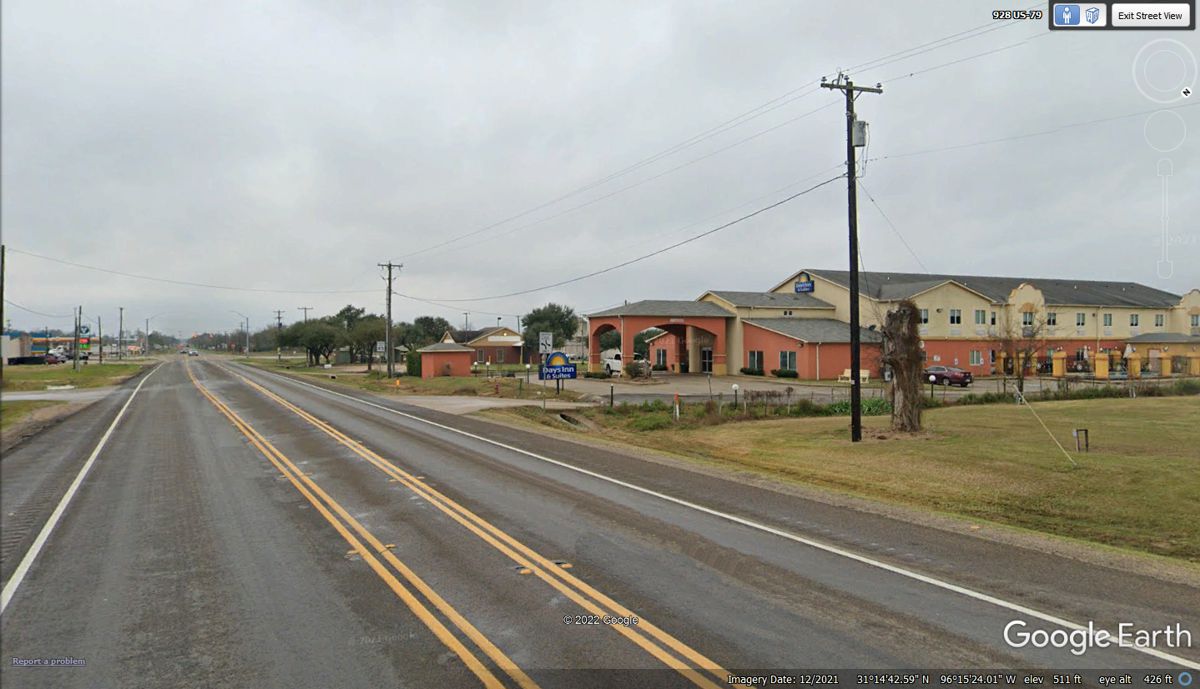 This is the intersection of US 79 and TX route 7 with four-way stop signs at ground level and four-way flashing caution lights over the intersection. We continued on US 79 heading for Round Rock, Texas.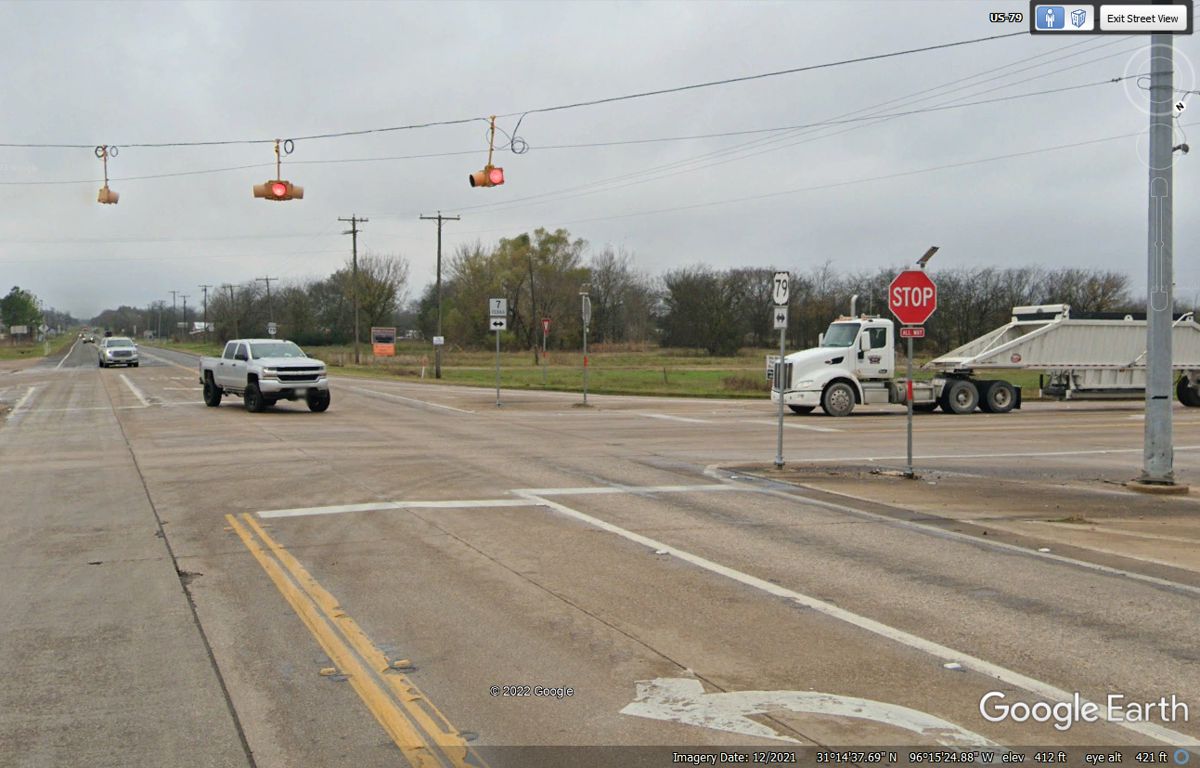 There are a number of Carnegie Libraries in the USA. This Wikipedia article gives details of this particular library: https://en.wikipedia.org/wiki/Franklin_Carnegie_Library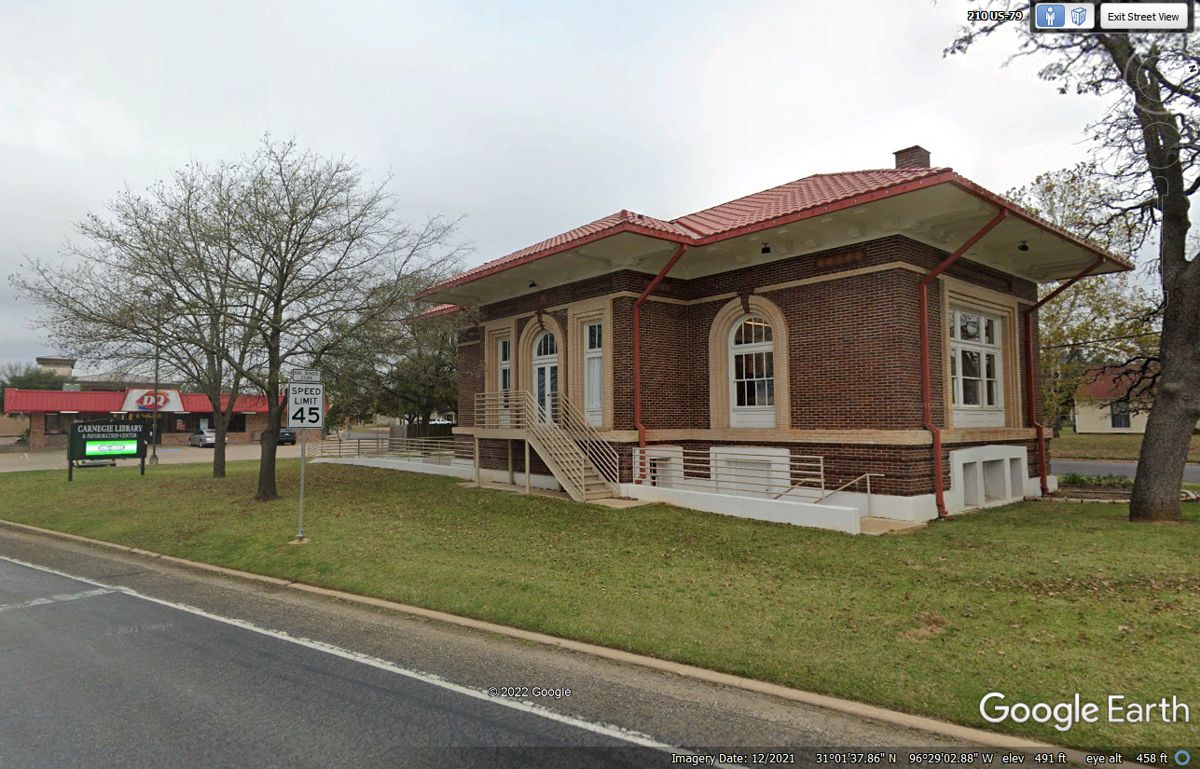 The center of the town of Franklin is seen here where US 79 is going south in front of the Wells Fargo Bank. It crosses Texas Farm Road 46 at the corner of the intersection at the left side of this photo.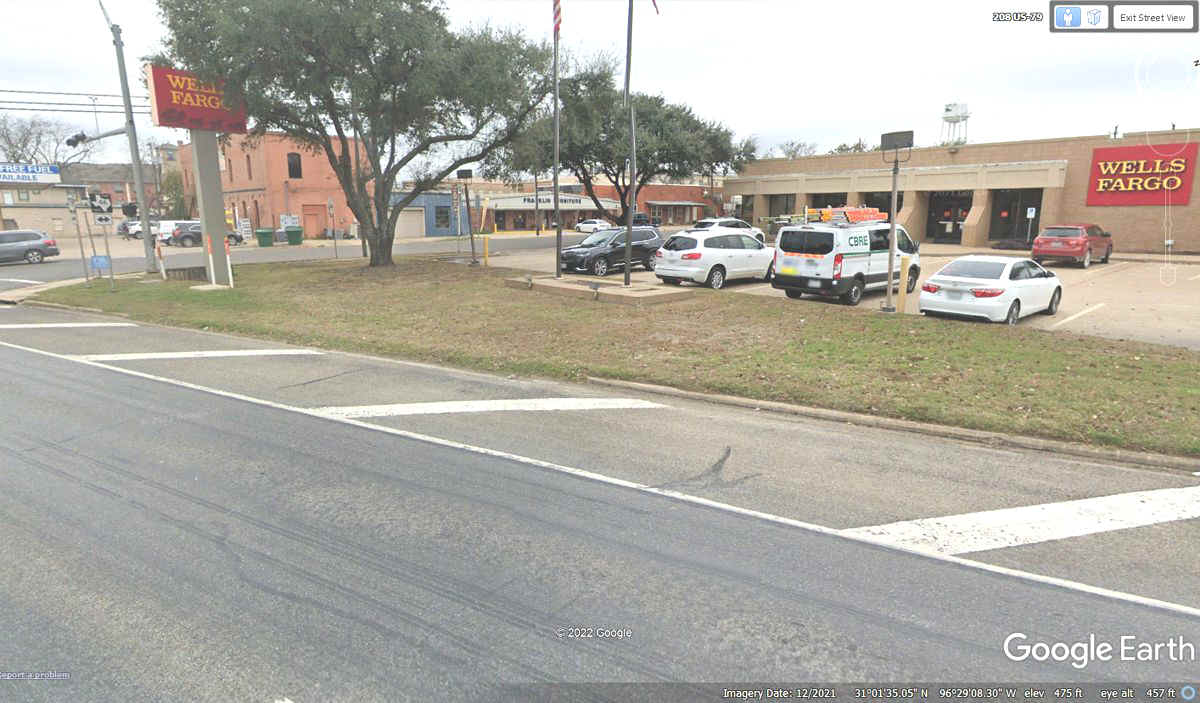 The image below was captured in December 2021 when a new Pizza Hut was about to open on the south side of Franklin, TX.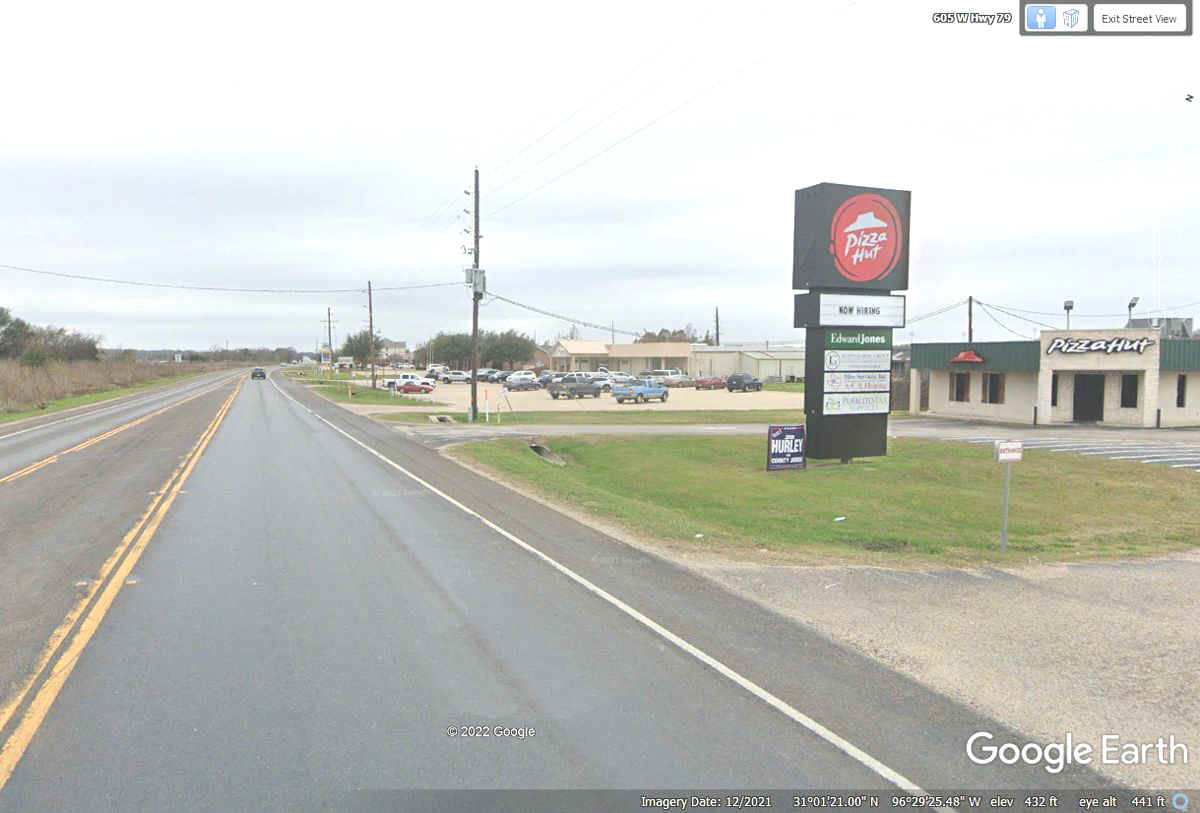 US 79 joins up with TX route 6 north of the city of Hearne, Texas to go south into the city.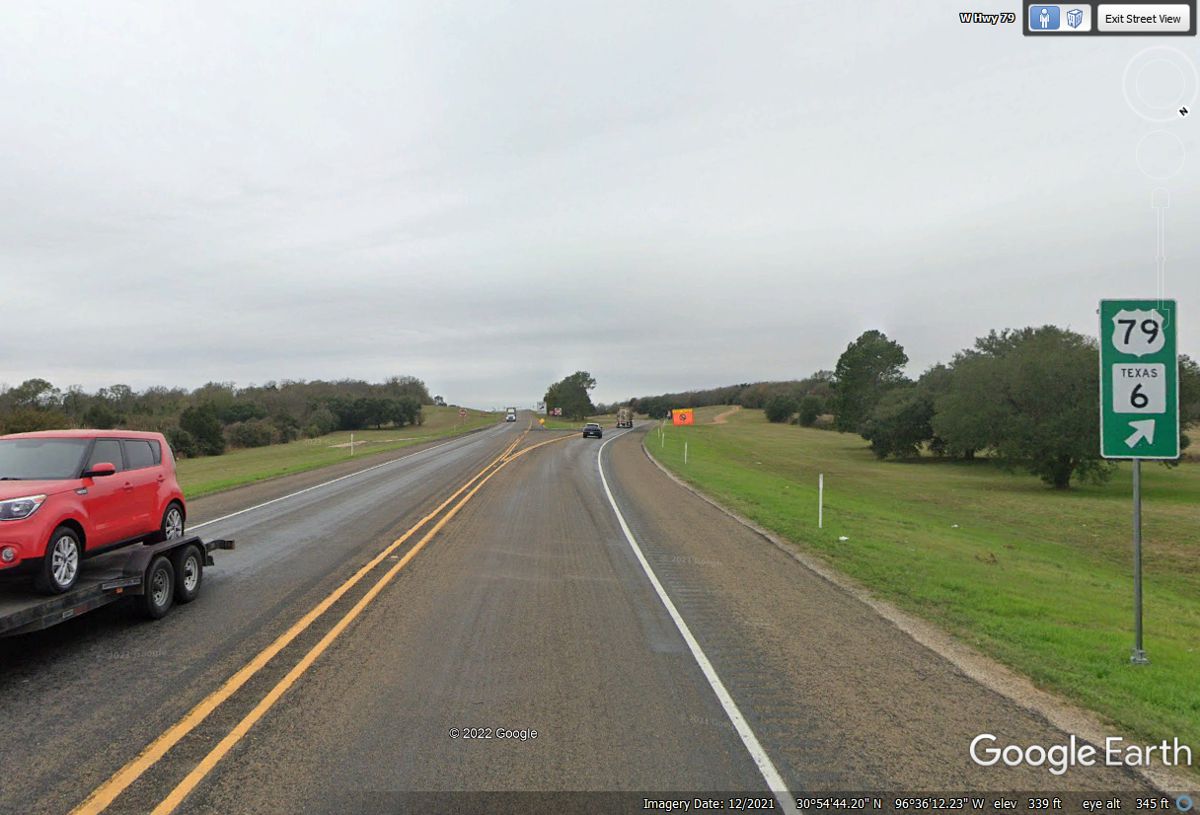 While composing this December 2021 image from Google Earth, I had to choose the correct video frame to show most of the numbers on their fuel price sign. The green numbers for diesel fuel is actually $3.34 cents per gallon. Auto fuel is correct for that day at $2.89 per gallon. The gas price was about a dollar higher when we passed here on May 25, 2022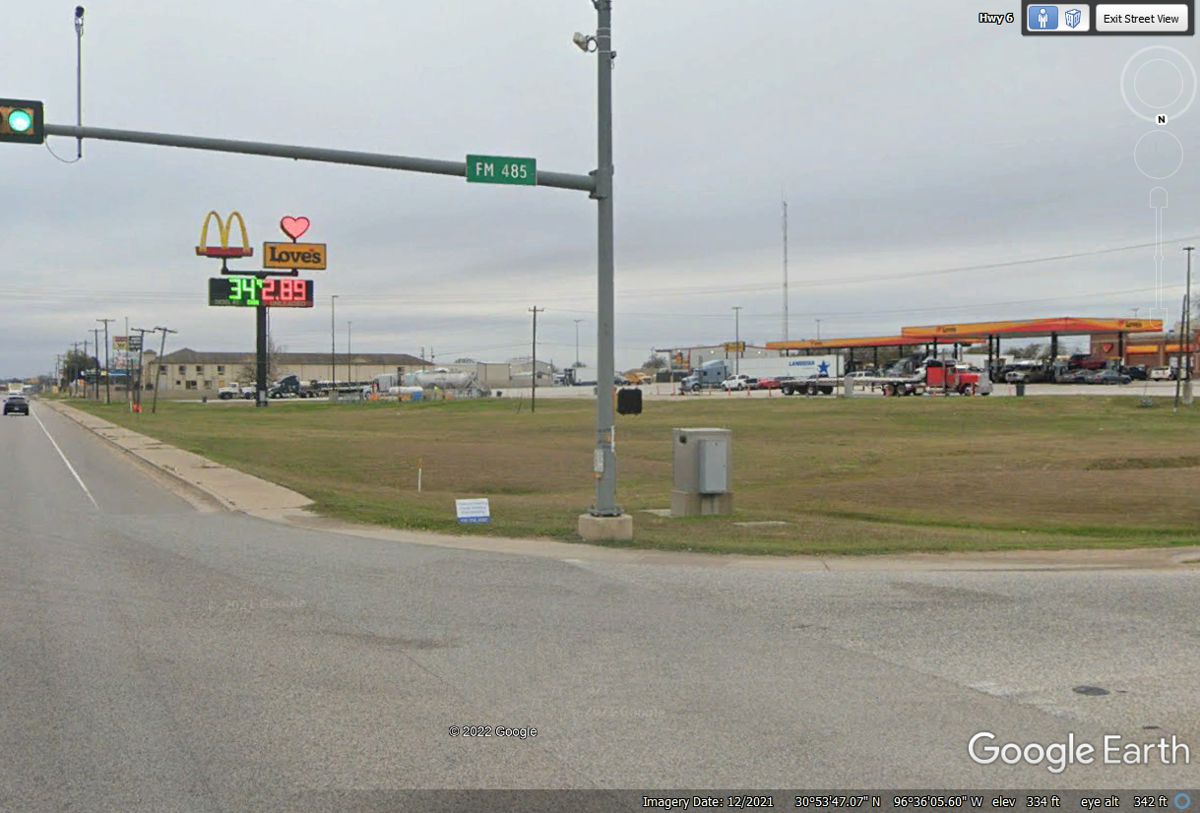 The entry ramp for US 79 before the overpass is where the highway resumes its southwestern path toward Round Rock, TX.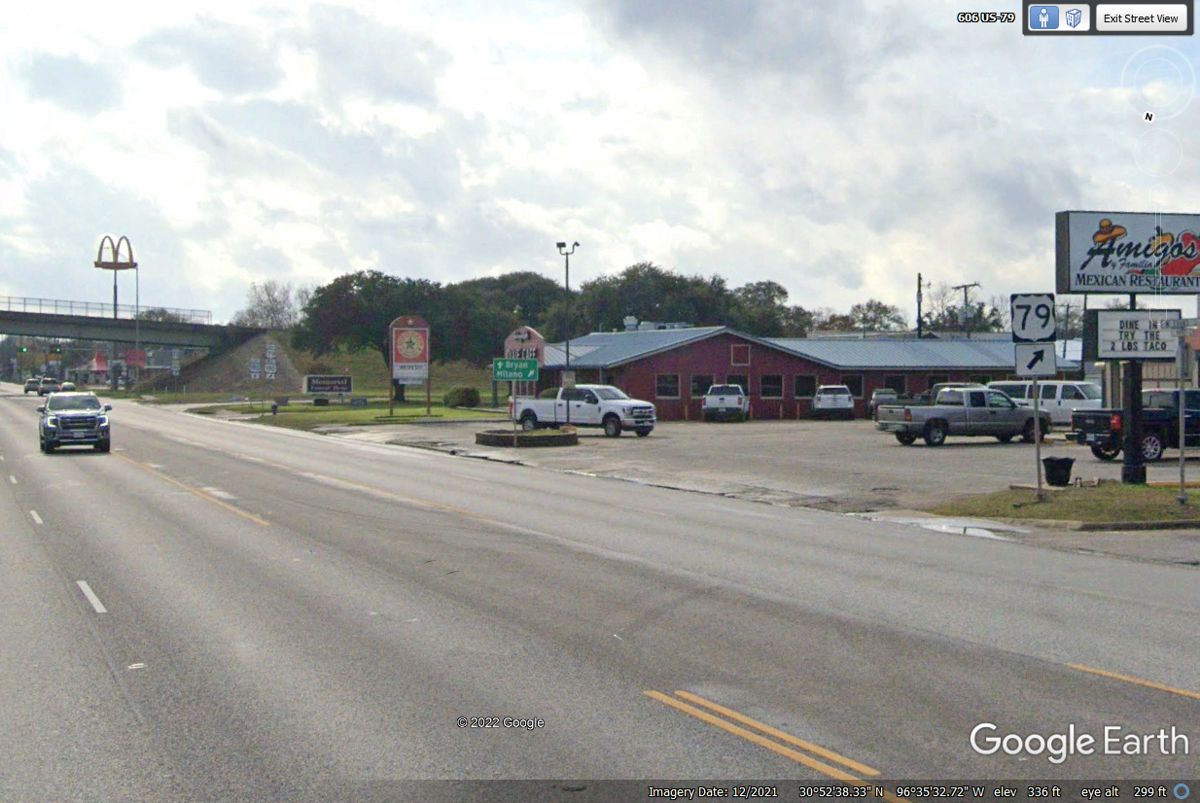 US 79 has merged with US 190 for the next 20 miles as the routes go on a southwesterly heading as a four-lane highway.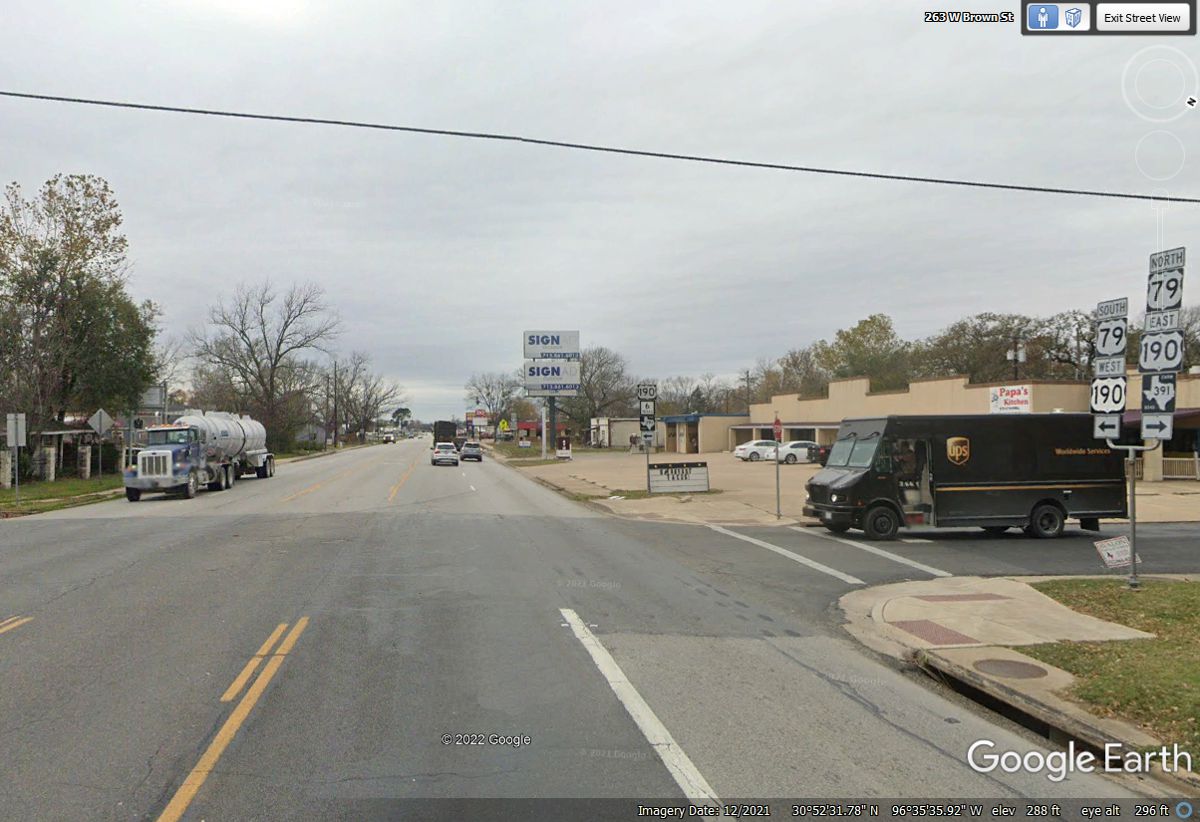 US 79 and US 190 go their separate directions after passing through Milano, Texas. US 79 continues straight through this intersection.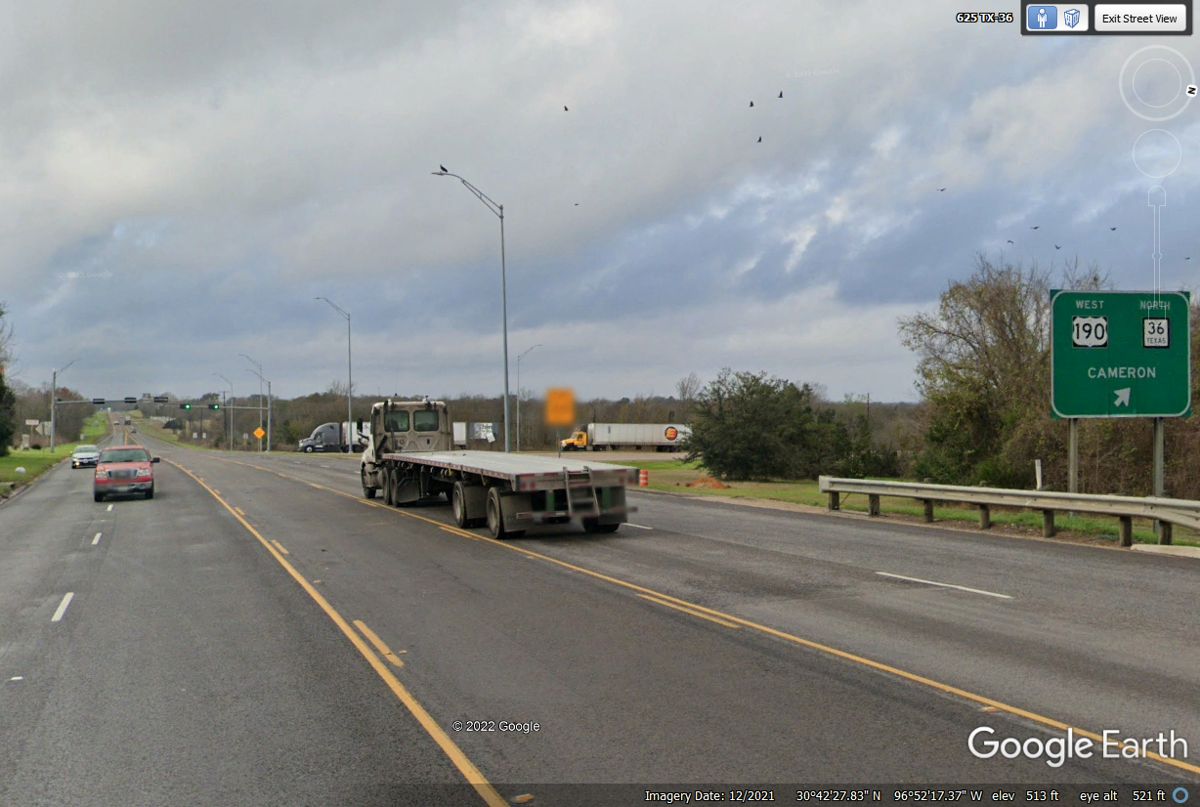 US 77 passes East of Rockdale, Texas while US 79 goes under the overpass going southwest with US 77 on top going north and south.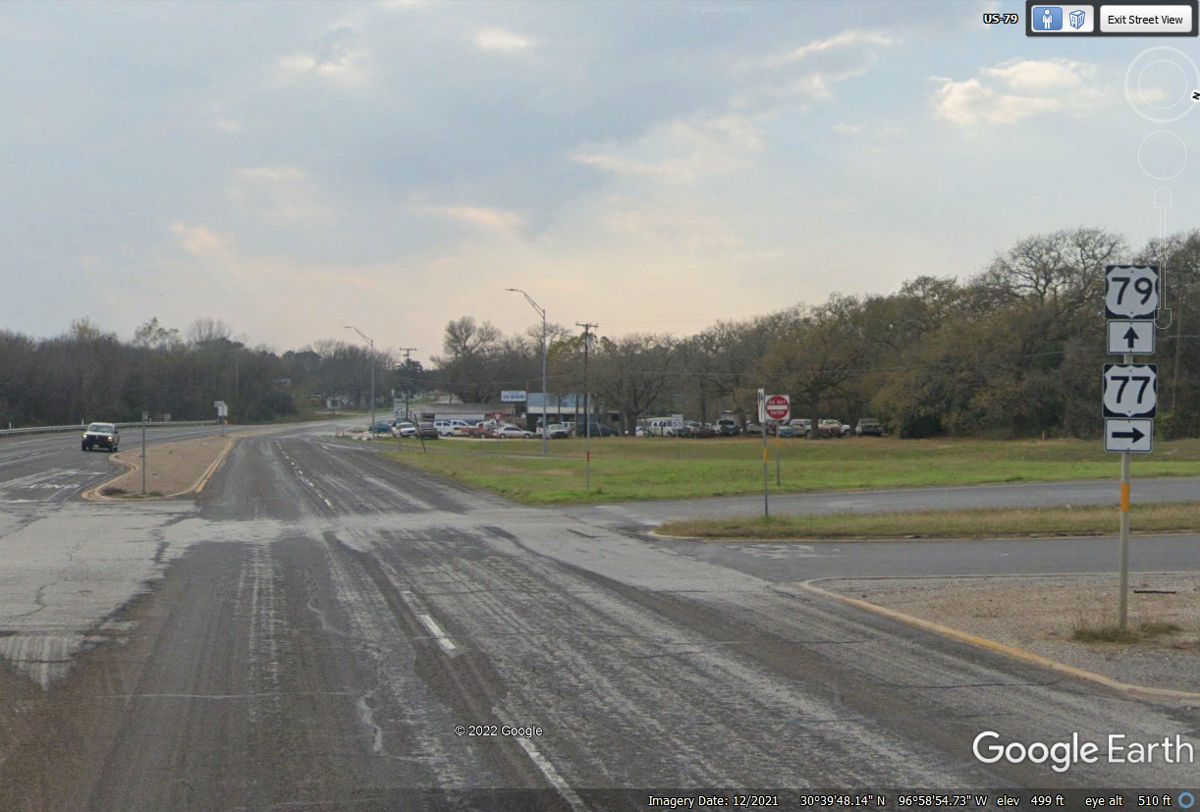 You know you are in a small town when Sonic Drive-In and Pizza Hut are next to each other.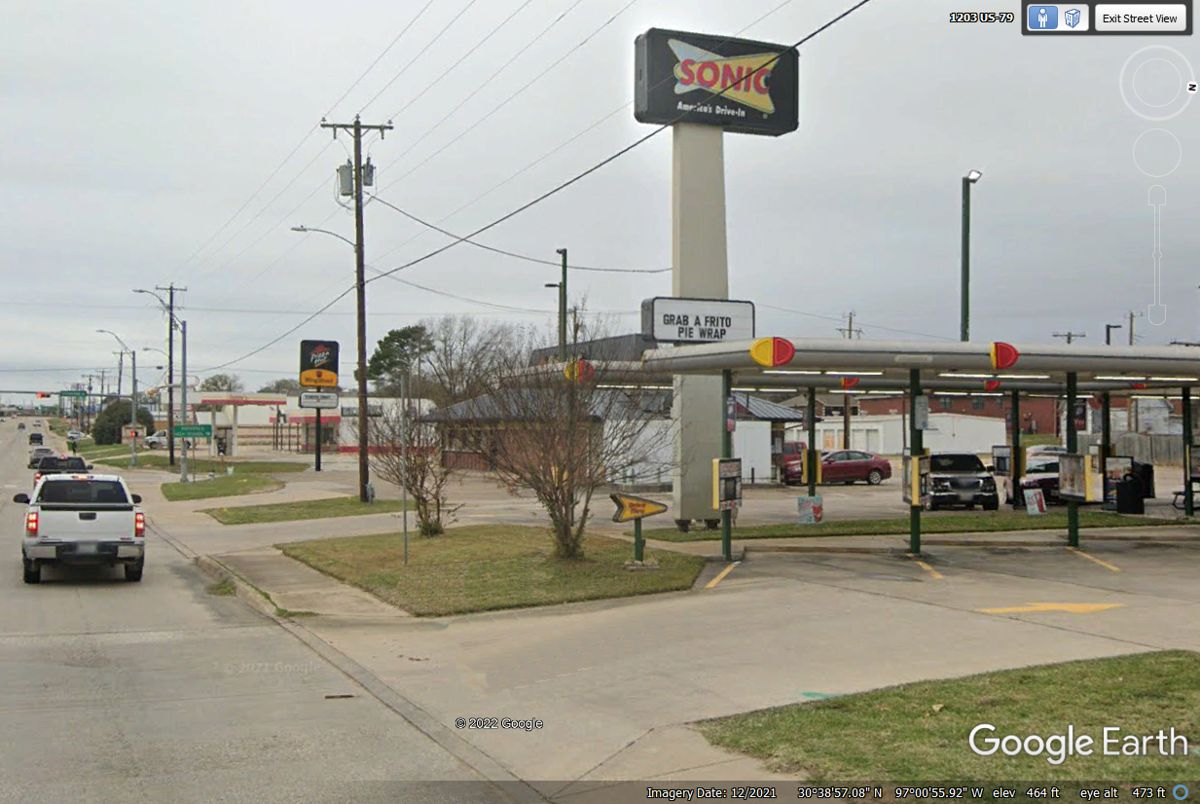 Taylor, Texas has a bypass on the south side of town which is US 79. I have never been into the city since this is the last town before Round Rock, TX where I have been in my old Cadillac and rental cars multiple times when I was on business trips to this part of Texas.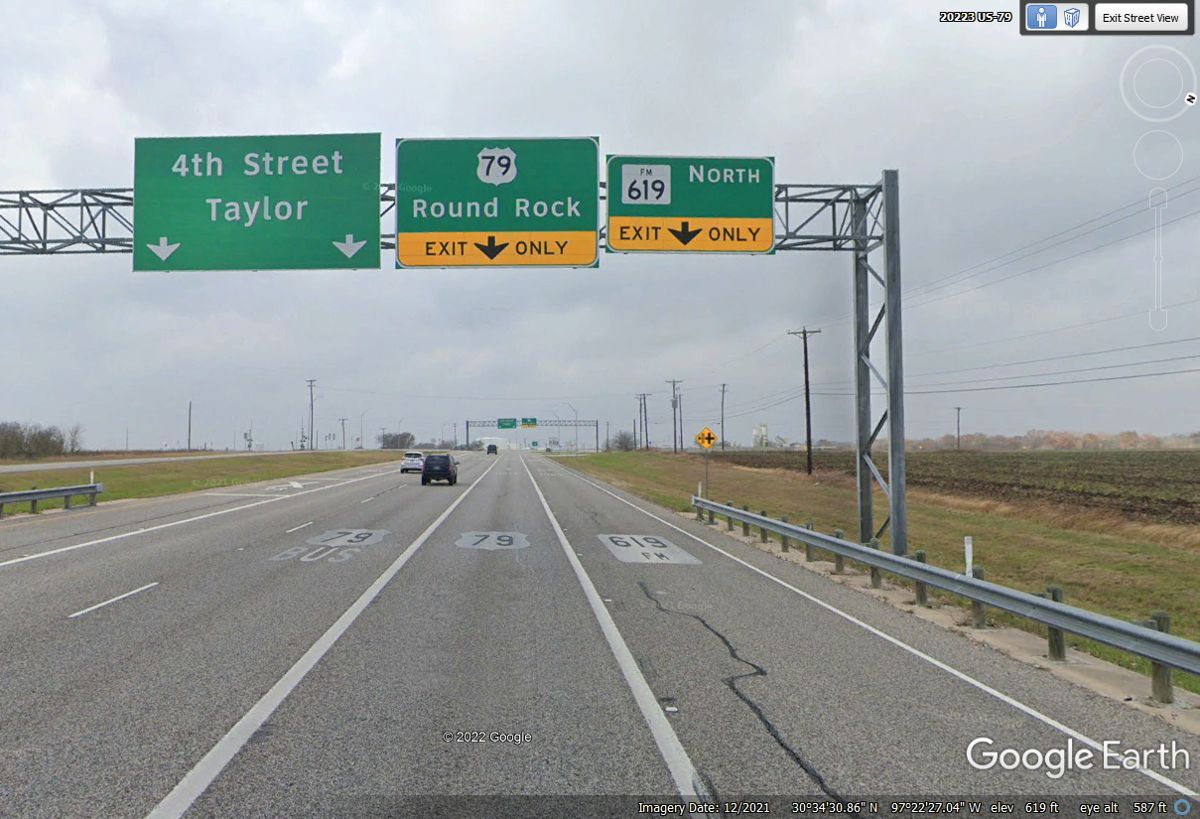 This exit on the west side of Taylor is less than 17 miles to Round Rock, our destination for today.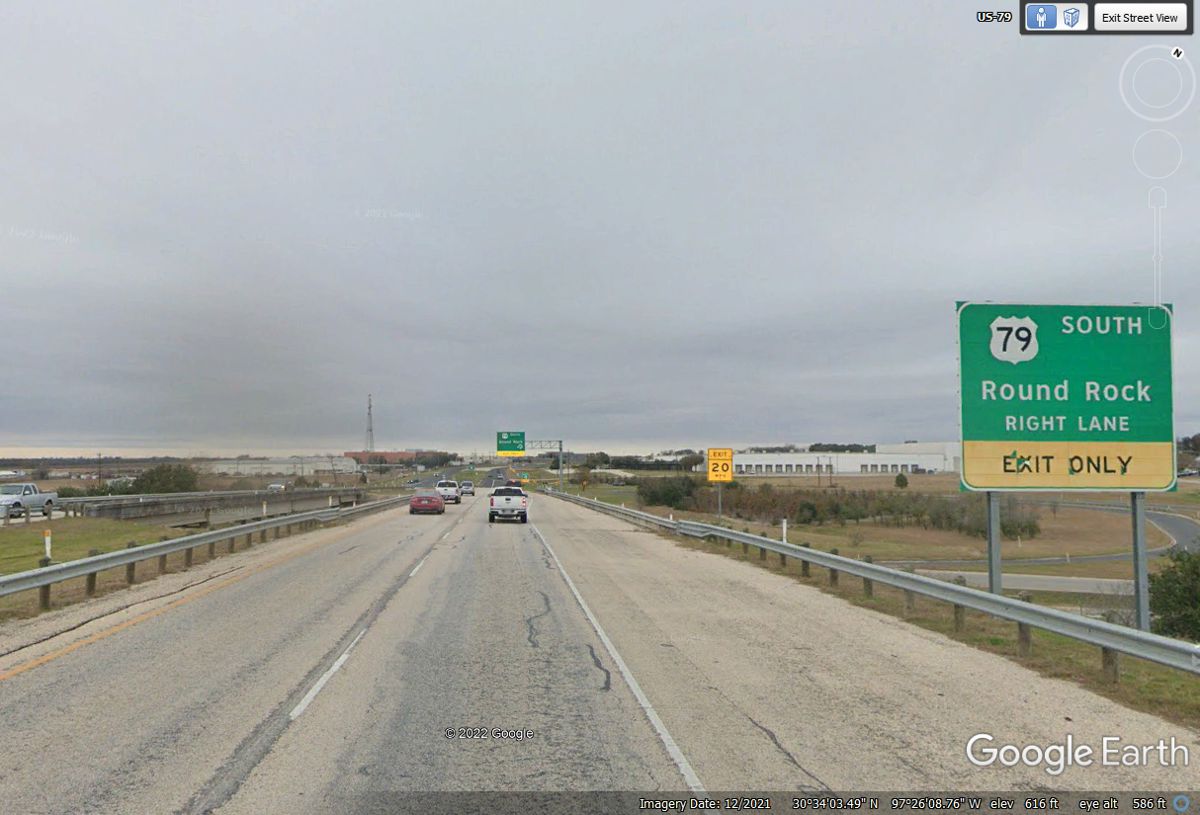 I was hoping to get to Round Rock without buying any fuel, but the low fuel warning light came on as we were nearing Hutto, Texas. This Union 76 gas station was on our side of the four-lane highway. The gas price seen here from Google Earth was apparently a few days before we got here as the price we paid was $4.199 per gallon on the afternoon of May 25, 2022. That was only four cents more than the sign seen here. The total fuel was 13.483 gallons for a total of $56.62.