Interstate 75 Going South in Ohio · · PAGE 32.
July 26, 2019: The big City of Toledo has been bypassed and other medium-sized towns like Findlay and Lima, Ohio. We are heading south on I-75 and come to a small town with a favorite son who made global history as the First MAN to walk on the moon. I am of course speaking about astronaut Neil Armstrong. A Google Search will tell you more about this man and his life in service to the United States of America.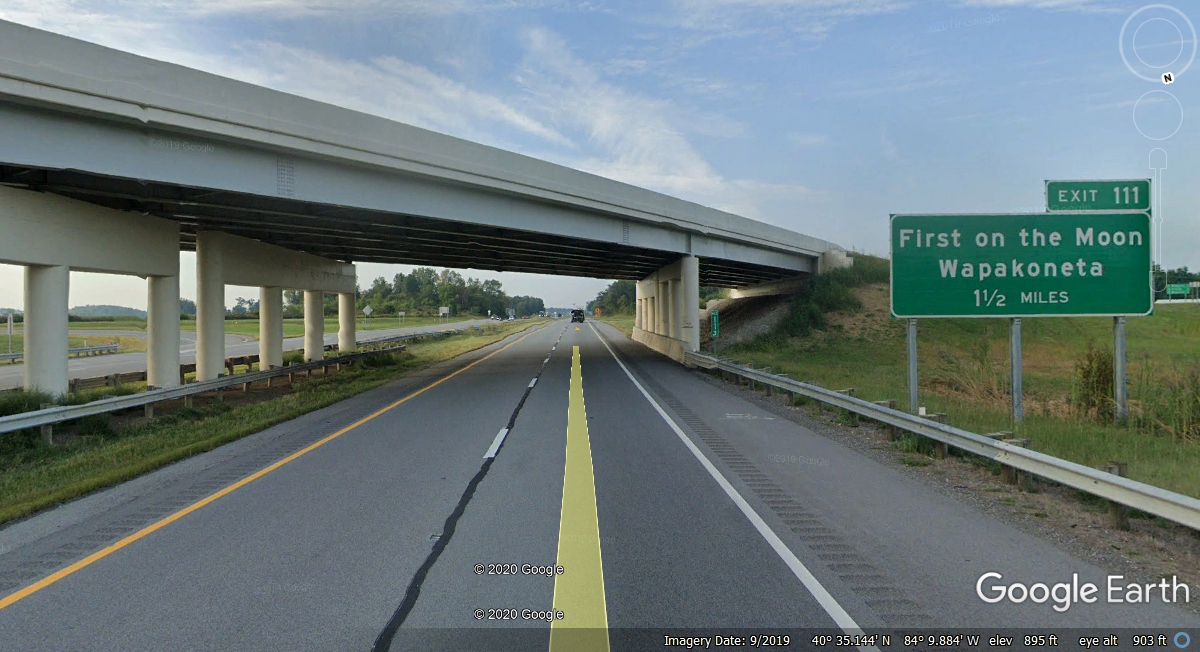 Here is the web link to the Armstrong Air and Space Museum.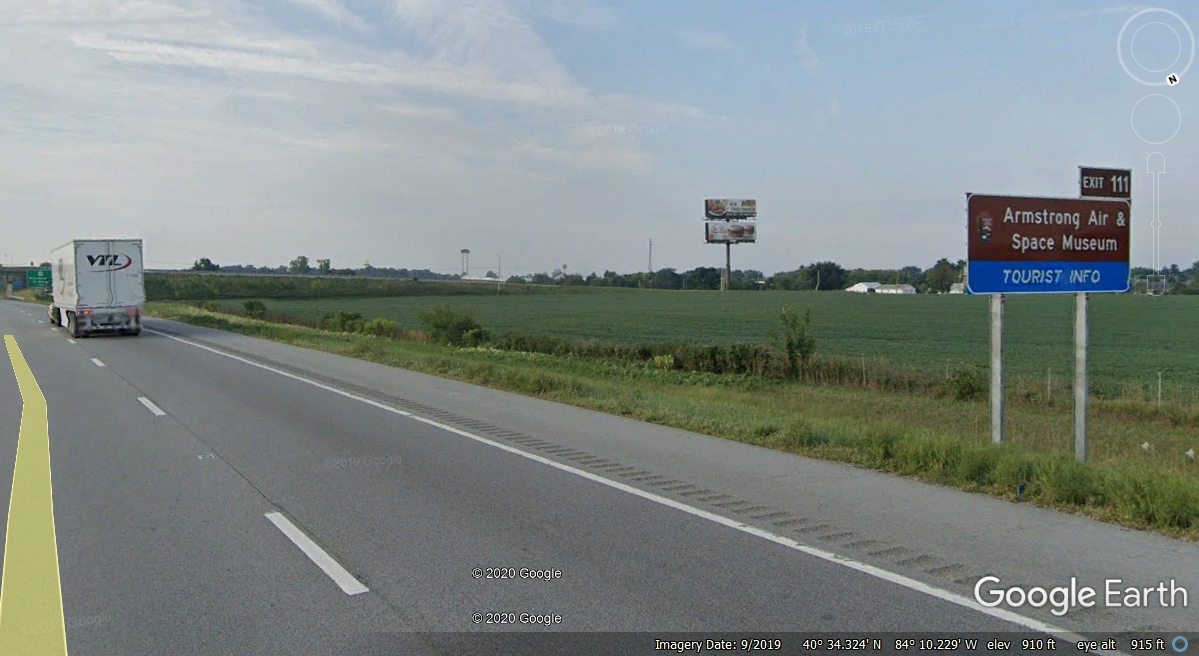 This is one museum that is easy to find!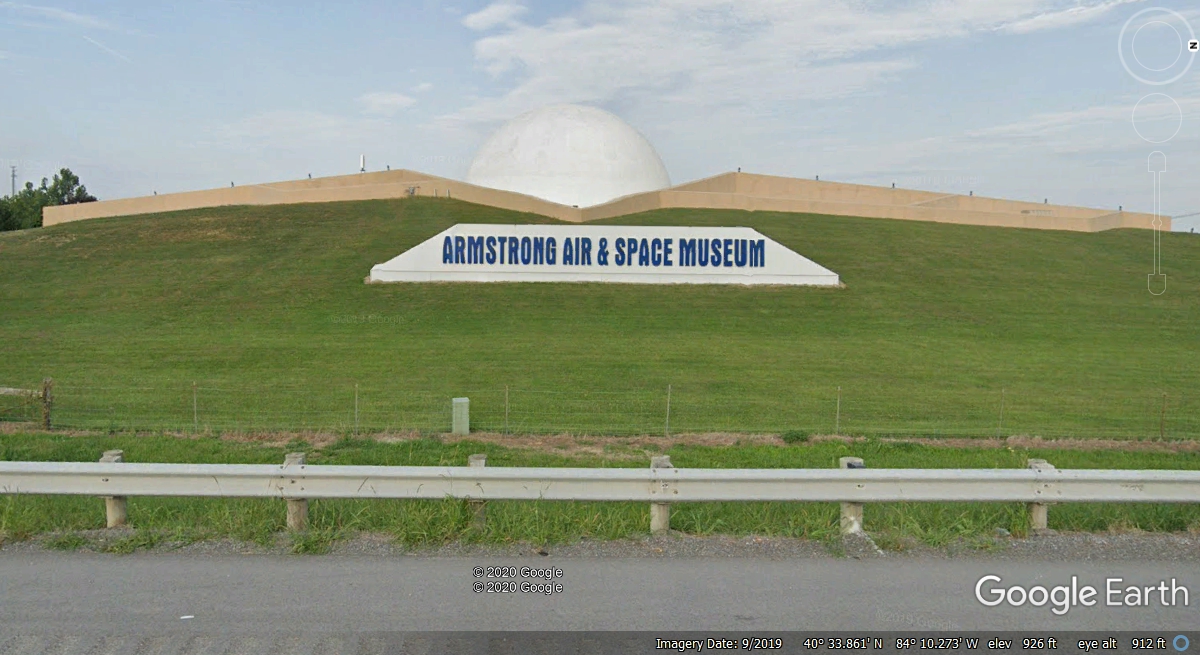 It is also easy to get there from the exit ramps from I-75.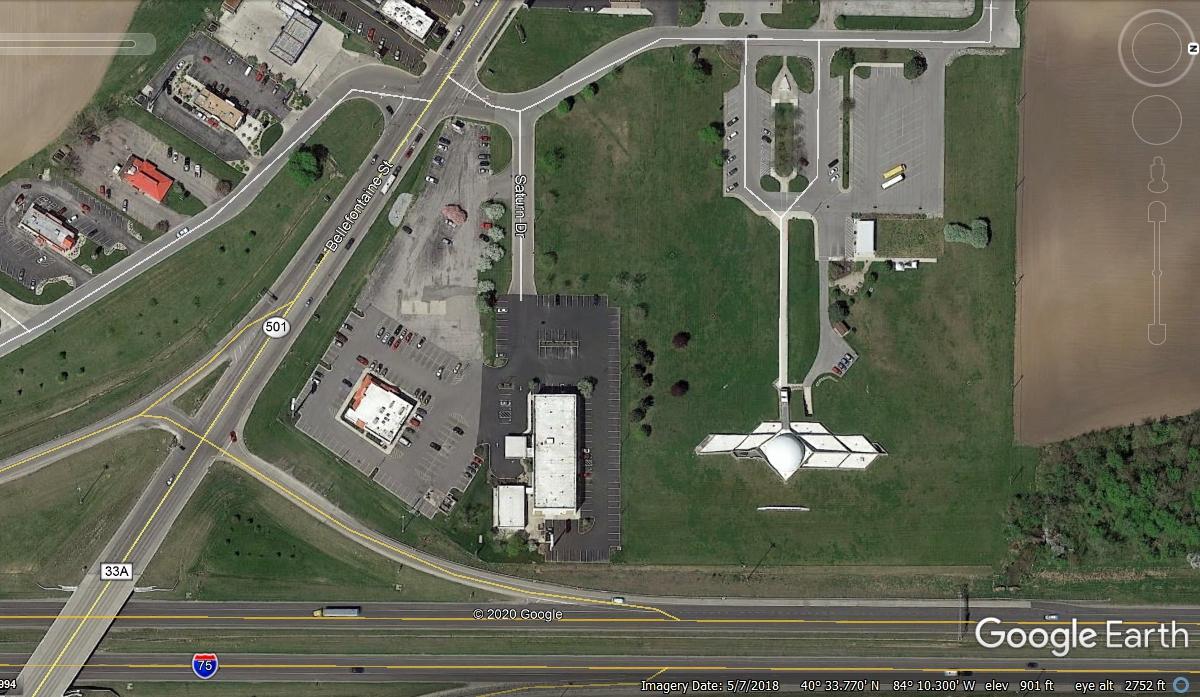 It was past dinner time when we got off here at Exit 68 where we knew there were some fast food outlets.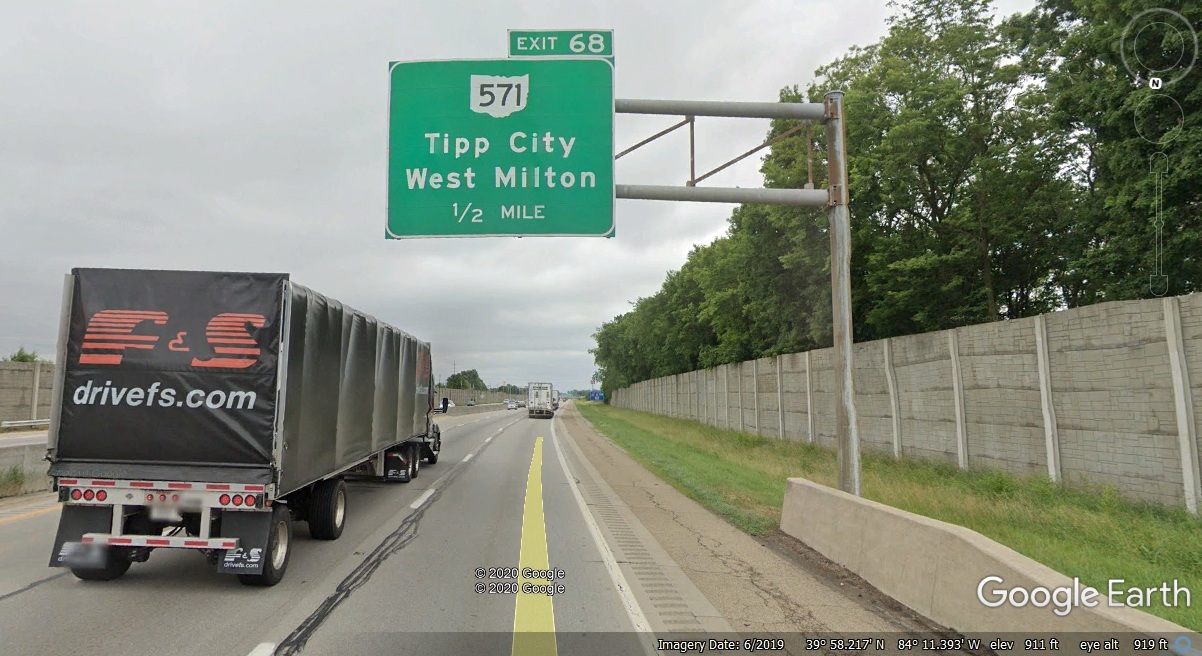 When we got to the top of the ramp and turned RIGHT, we found our favorite stop for a good salad and chili. I of course had the chocolate Frosty in the junior size. It was just enough to satisfy my sweet tooth after a Cesar side salad and the small chili. The GPS recorded our arrival in their parking lot at 8:45 PM and it was getting dark. It was 9:38 PM when we pulled out of there and headed for our hotel room for tonight.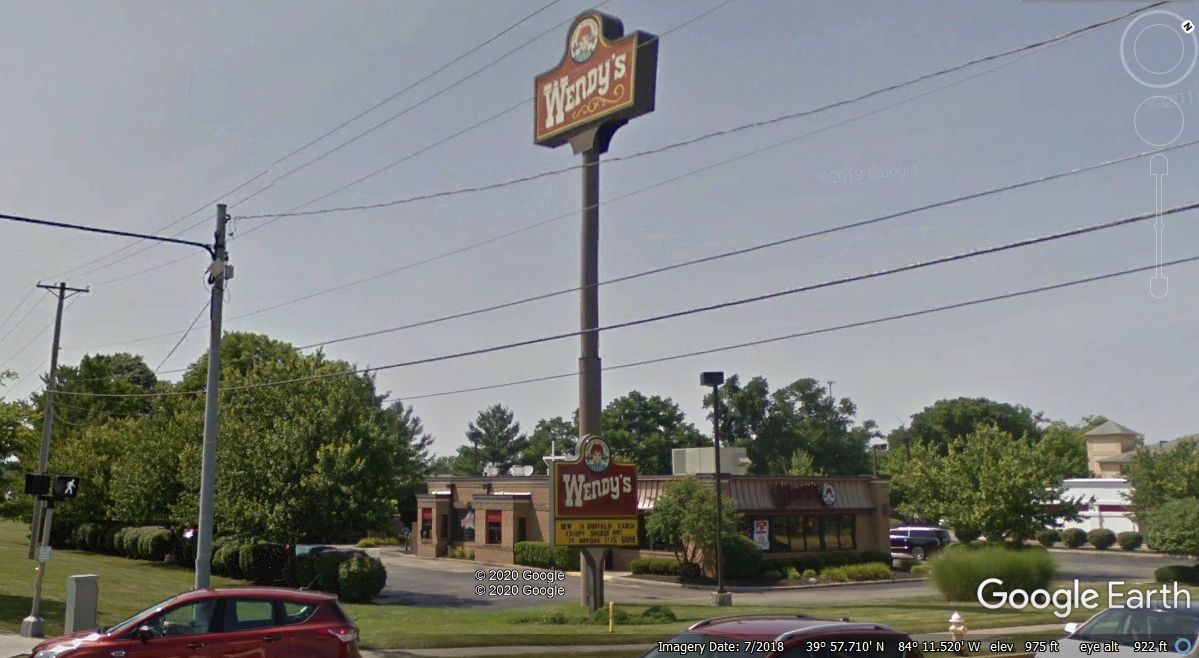 It was just a few miles south from our Wendy's dinner exit to Interstate 70 where we go East at Exit 61 to get closer to our destination tonight. US 40 runs parallel to I-70 across the country.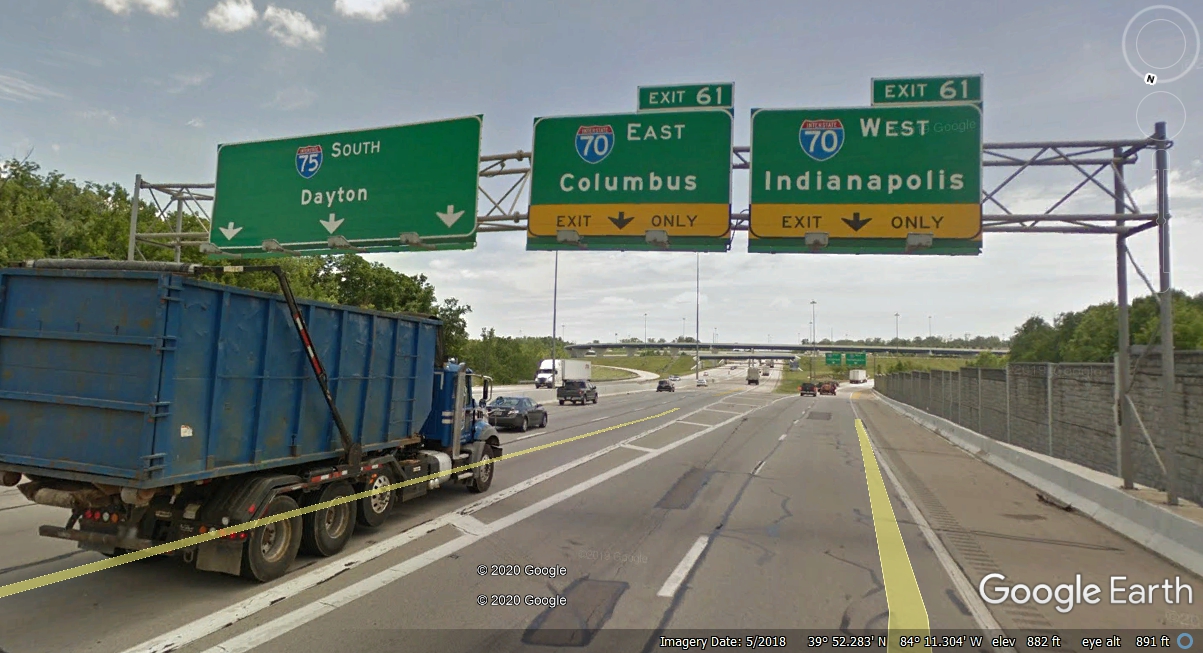 A couple of exits EAST from I-75 is I-70 Exit 41A which is the direct route to the US Air Force Museum. Of course if was dark when we got off here at 9:53 PM.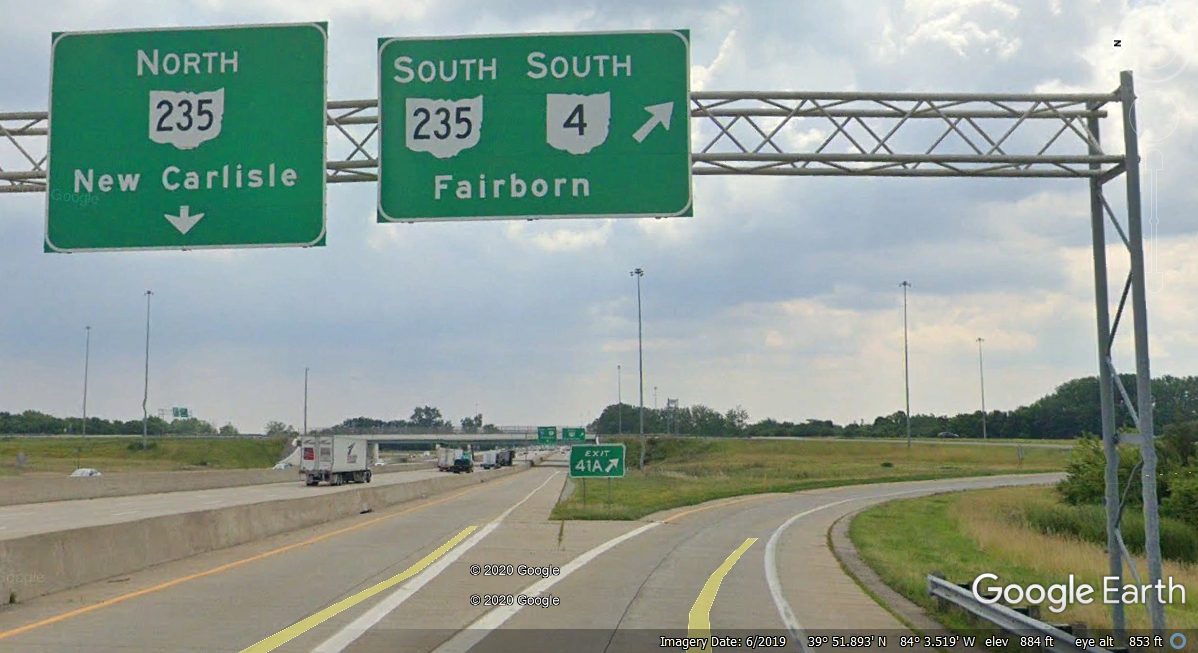 The next intersection for us is following Ohio Route 235 as it turns left ahead to get past the active runways for Wright-Patterson Air Force Base on the north side of the field.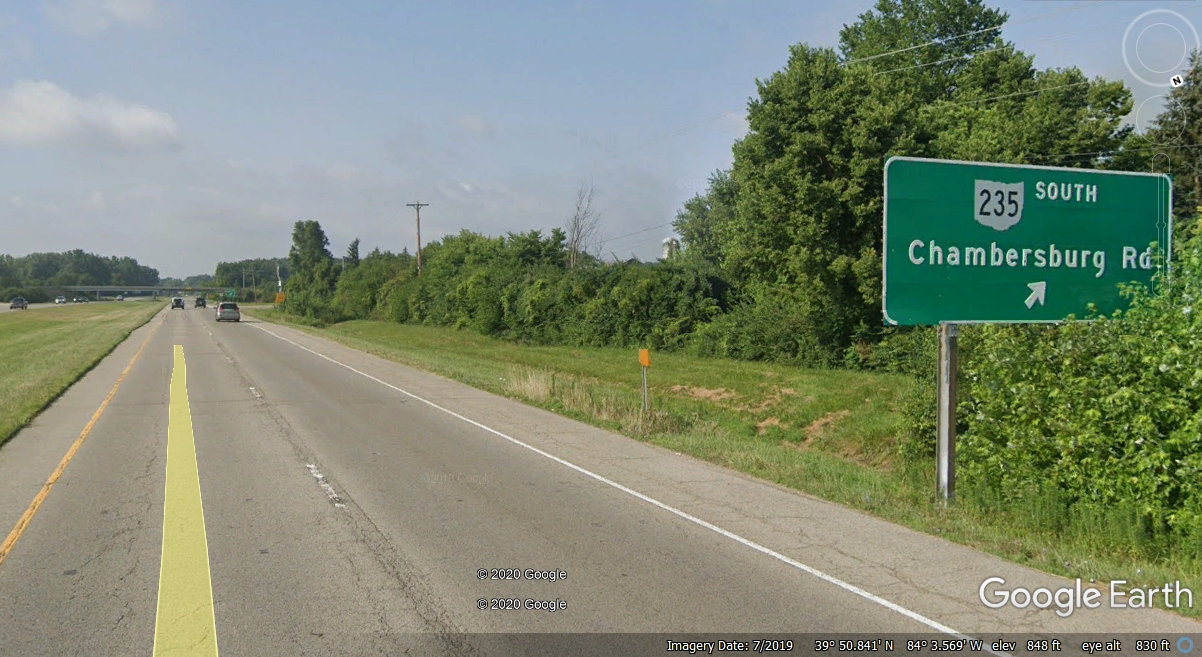 This is the north end of Runway 5 Left which is 12,600 feet in length. We passed here at 9:59 PM and the runway lights were all on.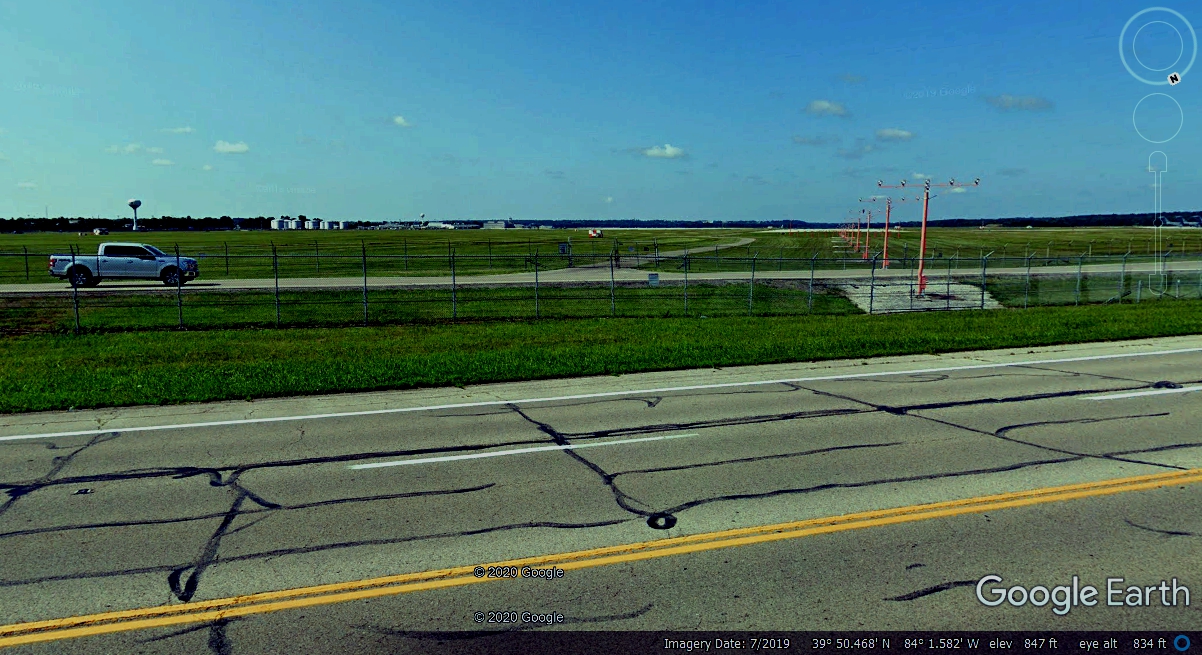 The Google Earth camera vehicle went down this street the same month we came here on our vacation in July 2019. It was late at 10:02 PM when we pulled into the driveway at the front door of the hotel. The Quality Inn sign is on the edge of the hotel property just north of the Firestone Store.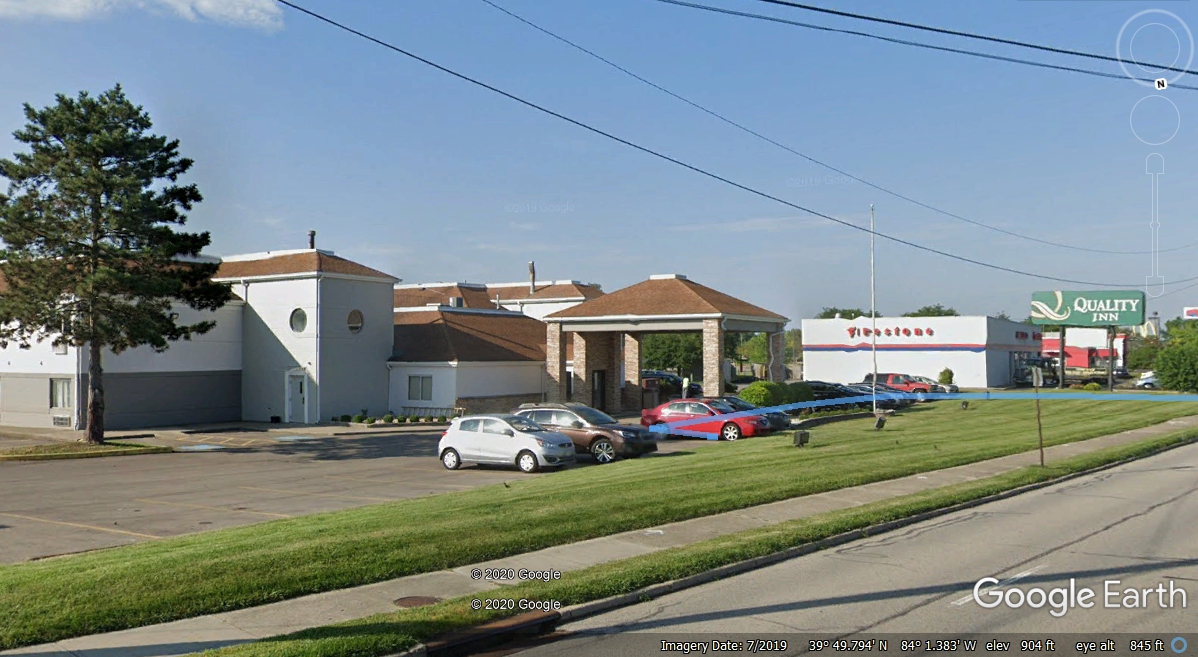 It really looked more like this when we arrived if you want to imagine MOON LIGHT instead of SUN LIGHT as seen in the image above.