US 41 North Toward Lake Superior · · PAGE 20.
July 25, 2019: The Portage Lake Lift Bridge is the only land route taking US 41 to the northern Keweenaw Peninsula.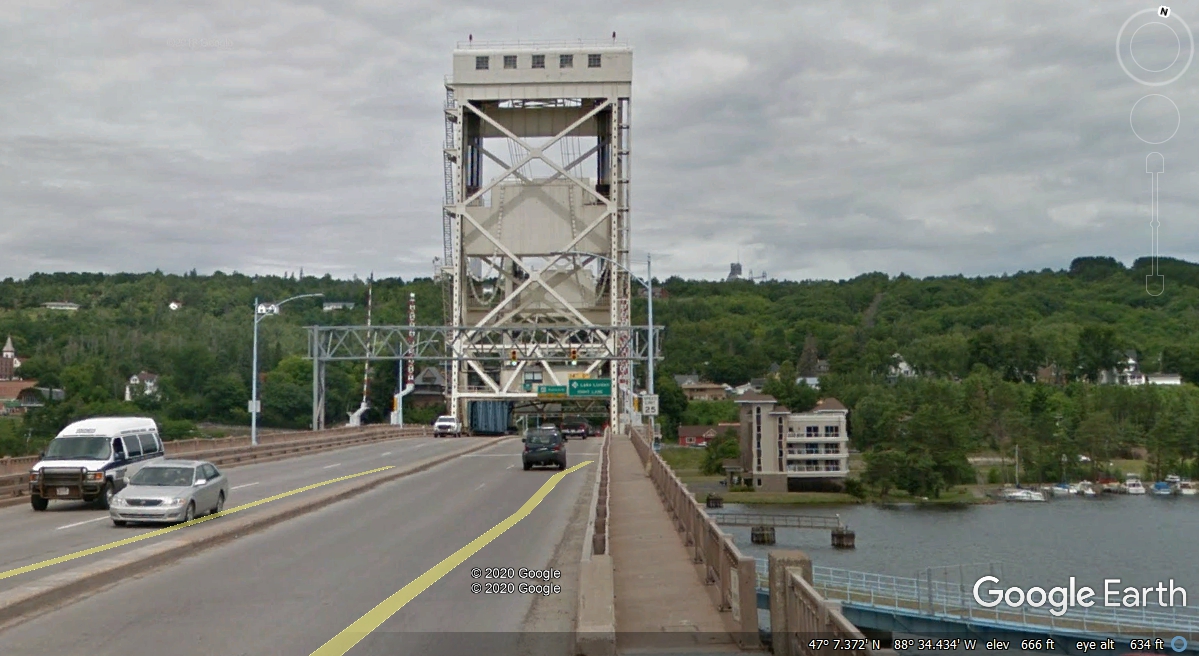 Here is another view of bridge that connects the cities of Houghton and Hancock. The bridge can be raised 100 feet above the water if needed. The surface of Lake Superior is about 601 feet above sea level, the same elevation of the water here in Portage Lake under this bridge.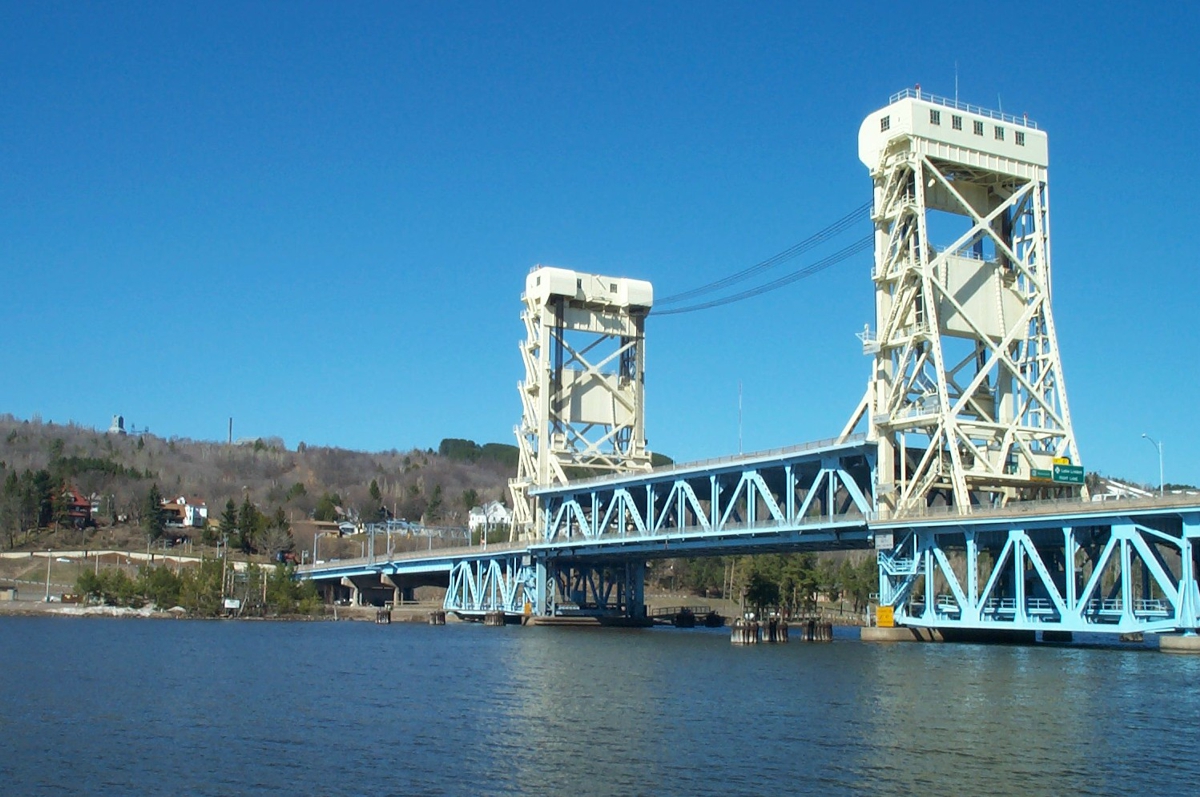 US 41 zigzags up from the north side of the bridge to about 1,680 feet at the top of the ridge. The old Quincy Copper Mine seen here is now a part of Keweenaw National Historical Park.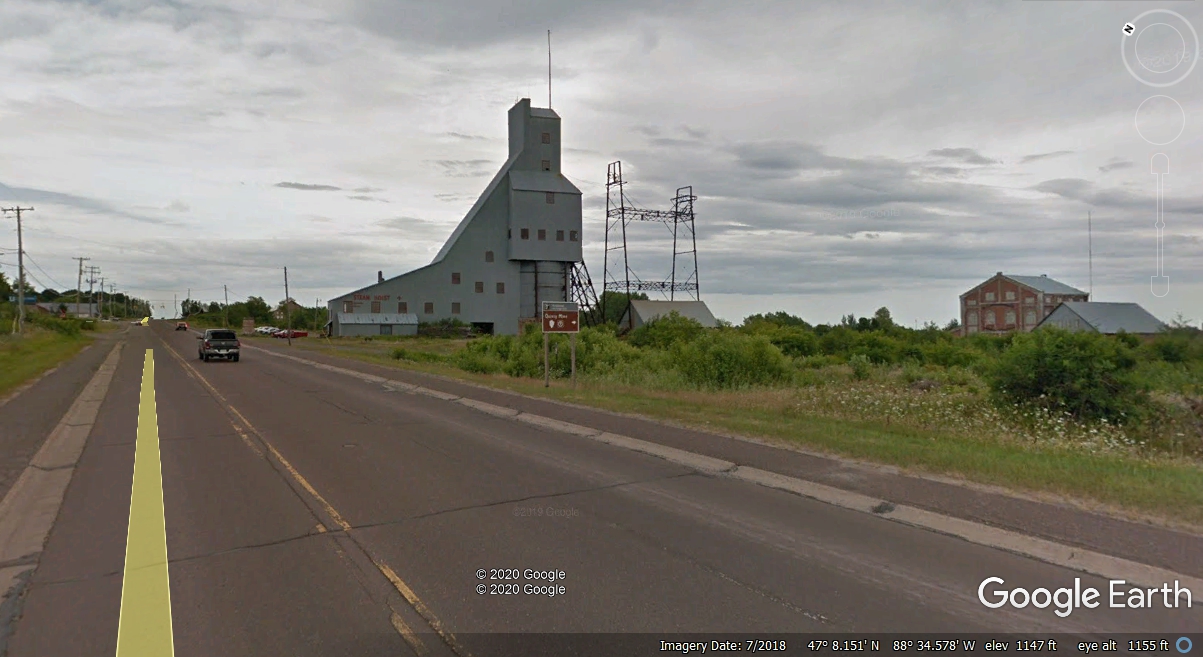 Here is the entrance and parking lot on the north side of the facility. This location is only 46 miles from the north end of US 41 near Copper Harbor on the south shore of Lake Superior.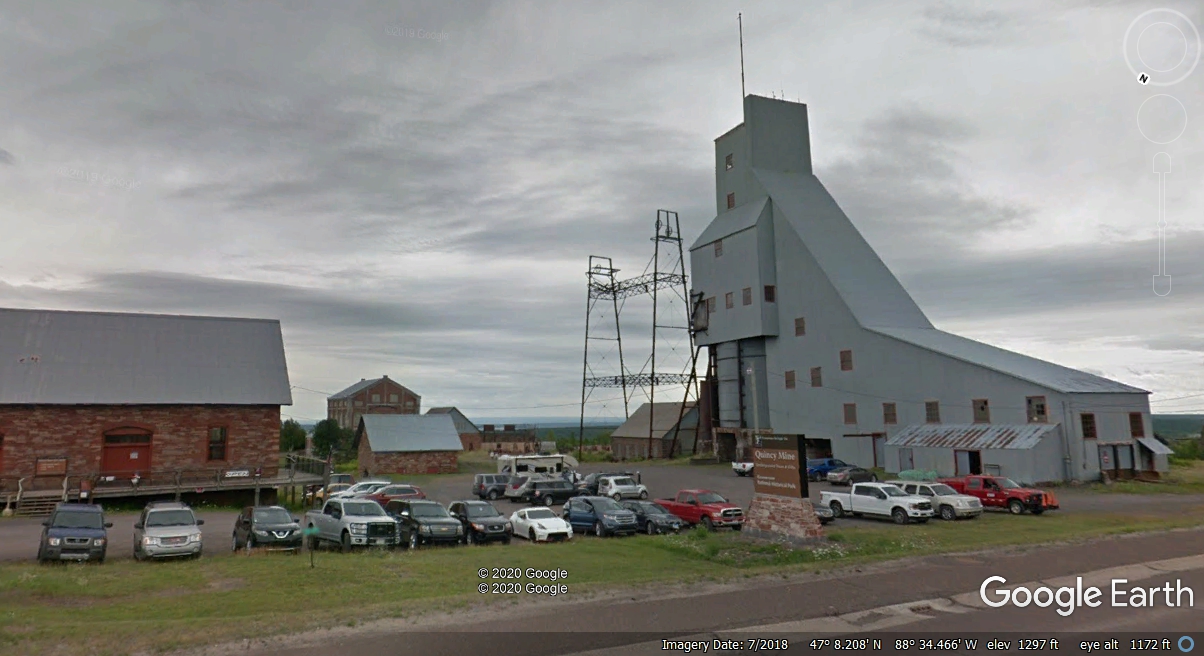 I flew past the Houghton County Airport in July 2005 after my first flying visit to Oshkosh AirVenture. This is what you see when driving north on US 41.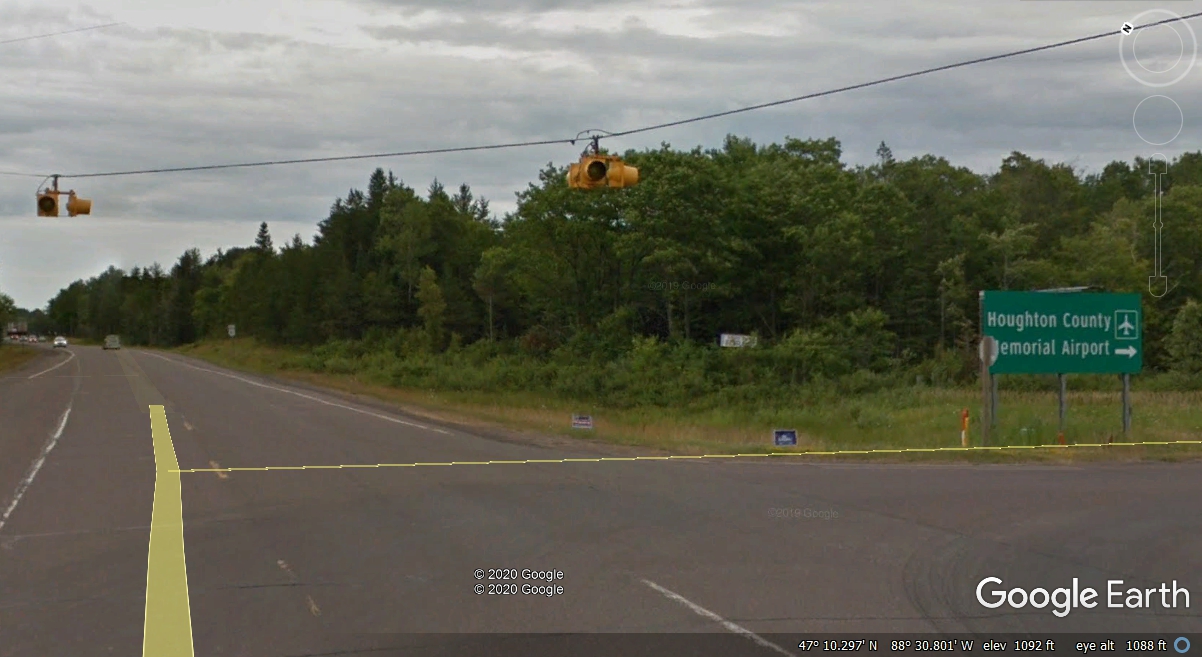 I took this image of the Houghton County Airport on July 28, 2005 at 3:03 PM Eastern Time as I was flying up to see the north end of US 41 from the air. My photos from that day are seen on my web pages 155 and 156. Be sure to come back here when you finish over there.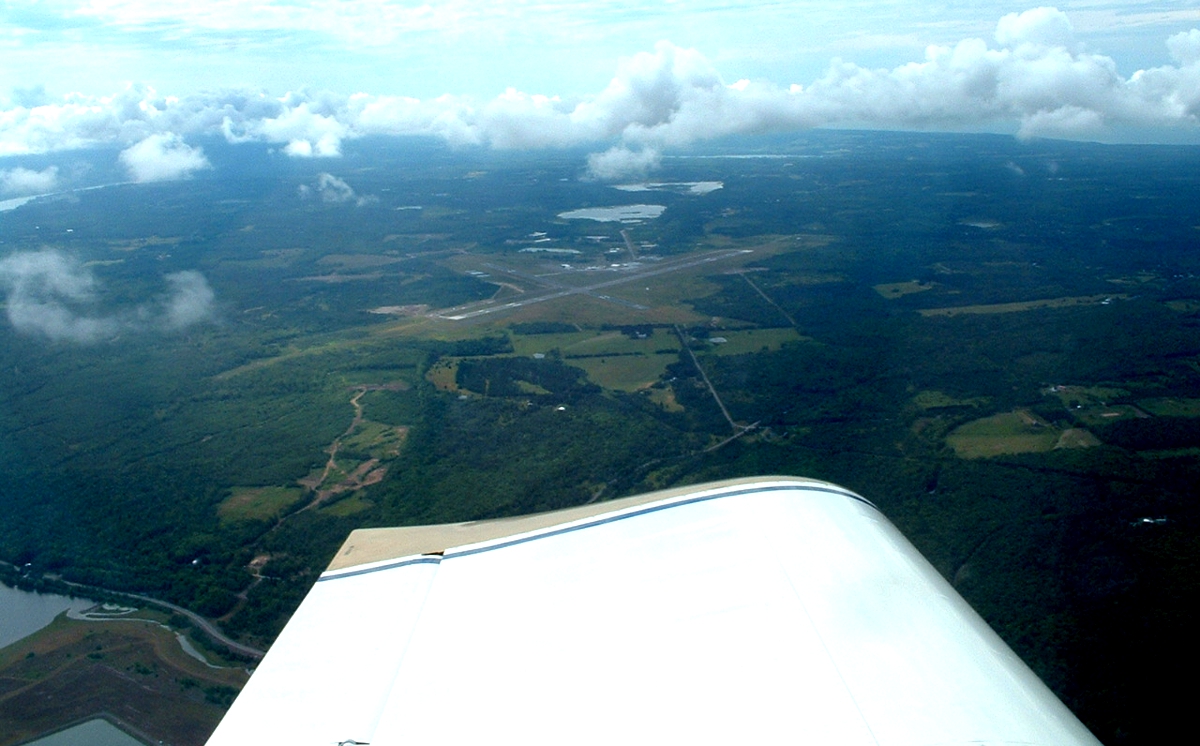 Just 36 miles to go to Copper Harbor.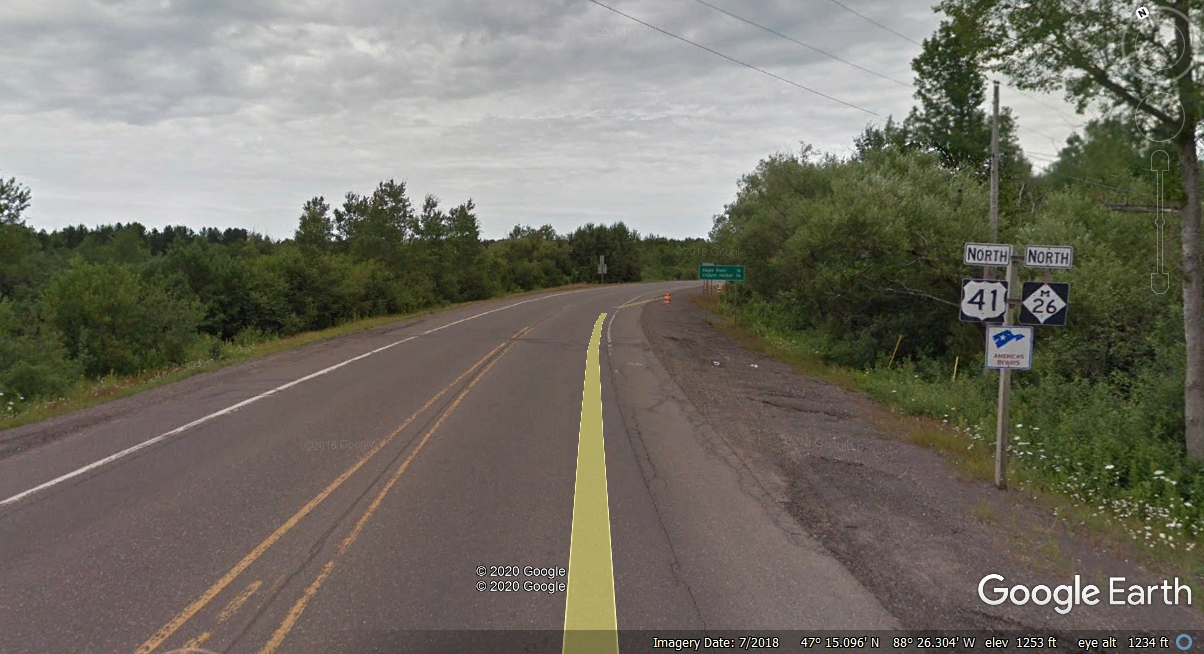 As you drive on a somewhat deserted highway with forest all around, a place like this antique store is a break from highway hypnosis.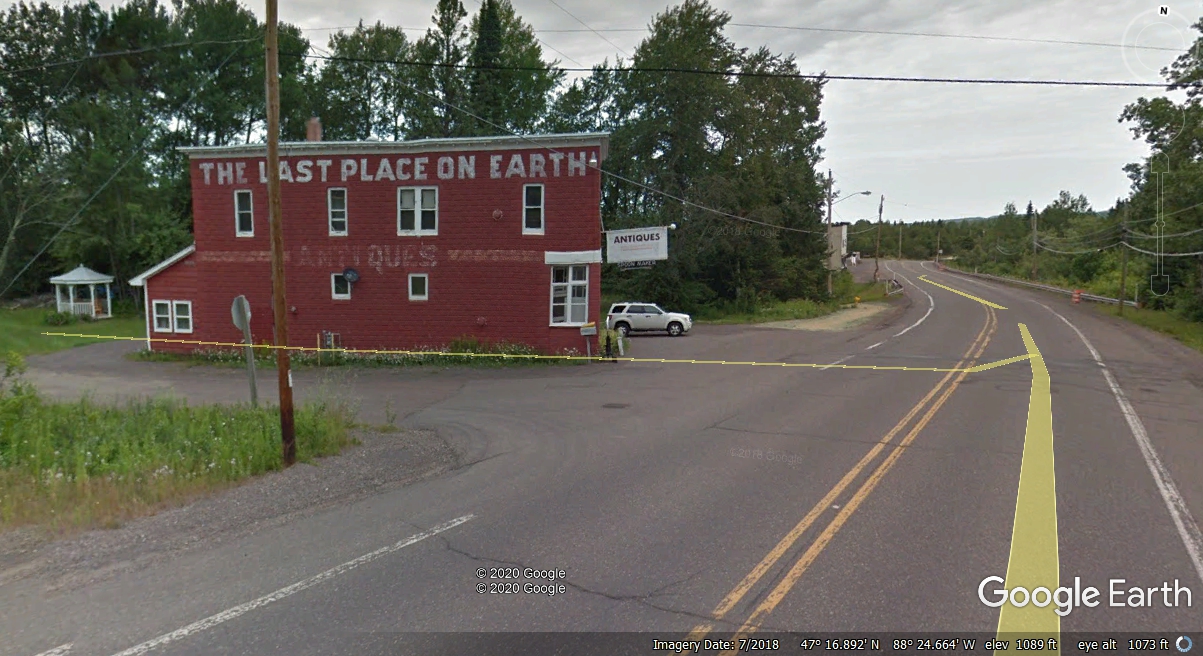 In just a mile or so, we reach the LAST COUNTY in the northern end of the Upper Peninsula of Michigan. North of here, there is plenty of forest land and a few mining roads. Even the Google Earth photo car did not go into Keweenaw County since 2008.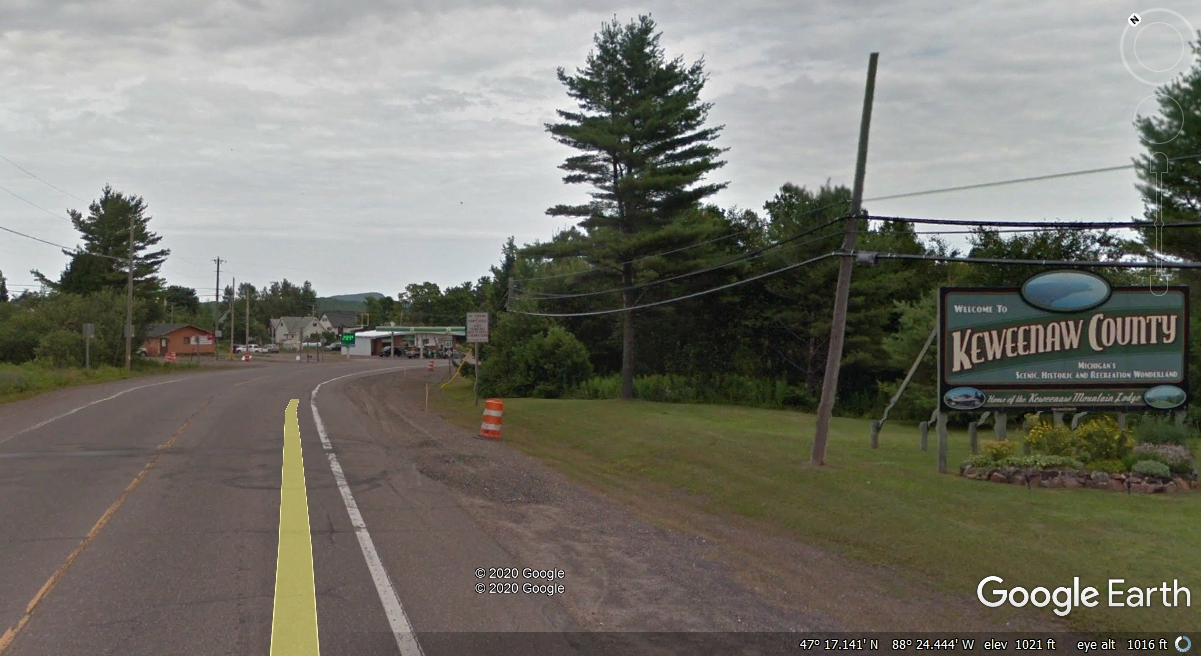 Take notice of the imagery date of 7/2018 at the bottom of this Google Earth image.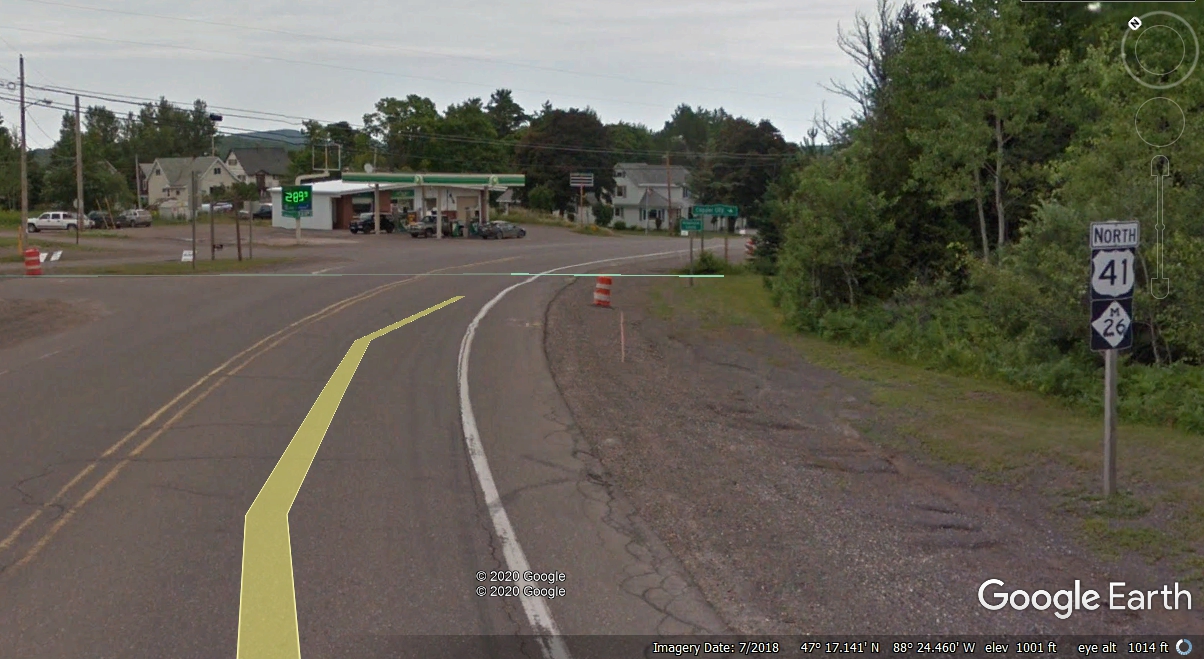 Take a look at Google Earth images from 2008 as seen here after crossing the county line near the intersection seen in the image above. The resolution of the images is lower and the "yellow brick road" stripe does not always hug the ground.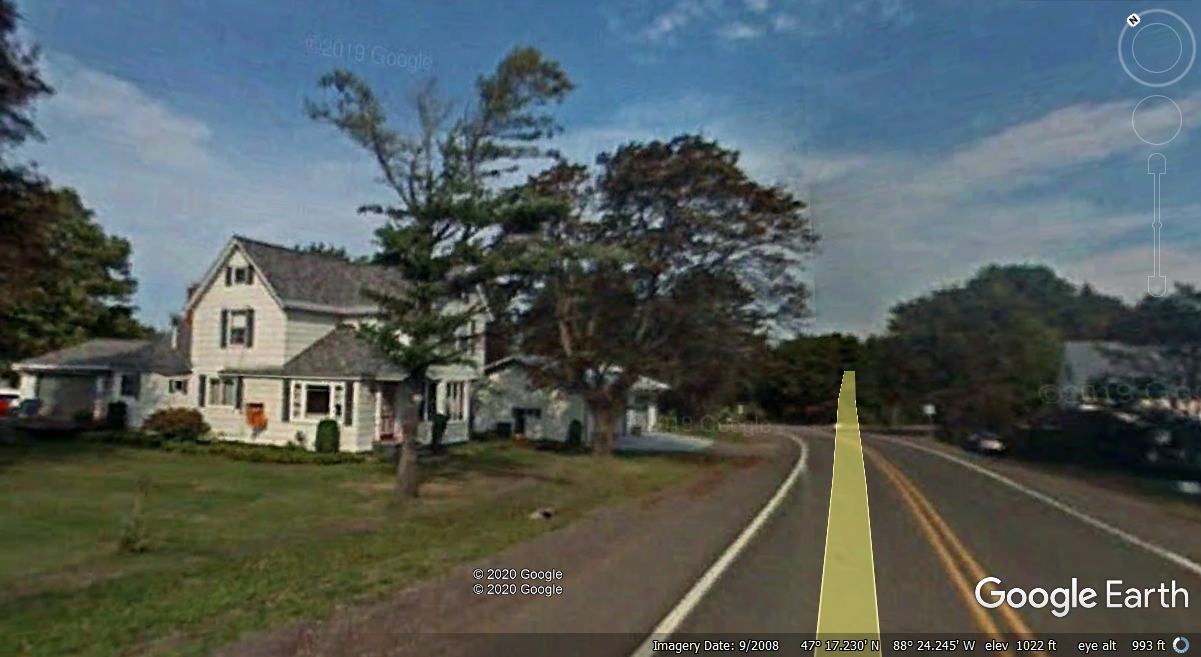 The forest persists all the way up to the town of Copper Harbor except for this tourist photo opportunity about 7.3 miles north of the Keweenaw County Line as you travel north on us 41.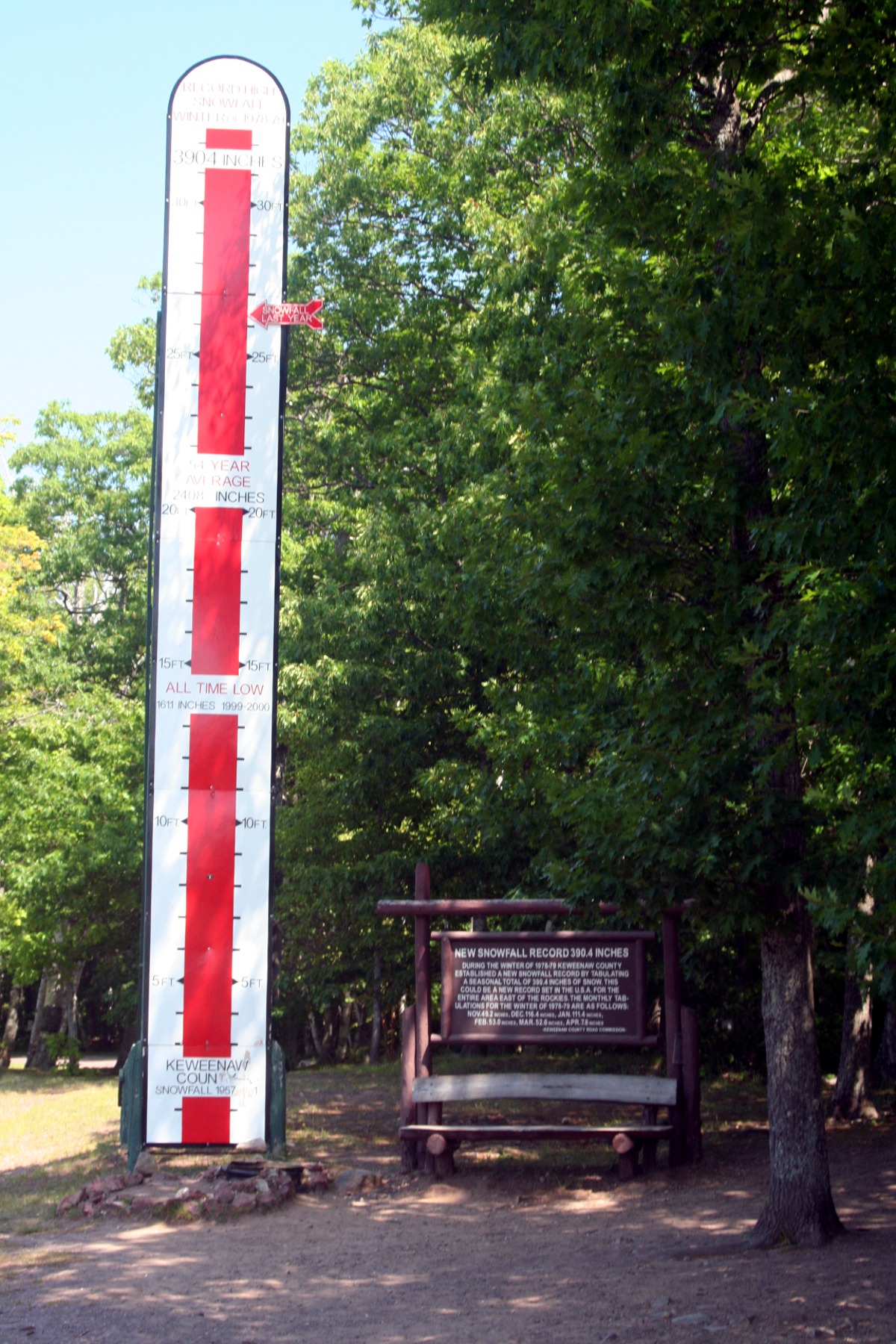 This close-up of the top of the gauge reveals the details not visible in the photo above. Someone from the county road and sign department comes here every year to keep that "Snowfall Last Year" marker posted at the correct place on the tall sign.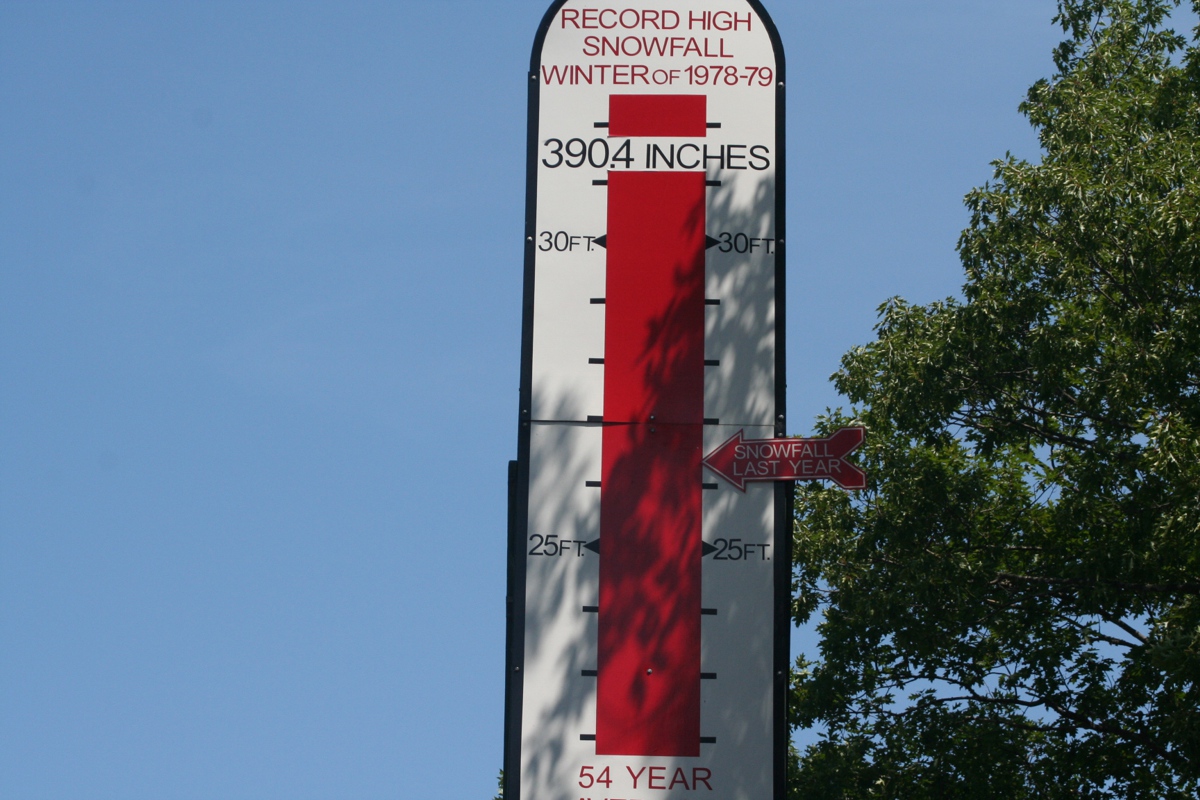 Here is the sign posted above the bench where people can sit while posing for this photo.