Visiting My Family in Texas - September 2007
September 8, 2007: I got a chance to spend Friday evening, Saturday, and much of Sunday with my son and his family in Round Rock, Texas. Ian is now eight years old and growing up like his dad. They both take classes in Korean martial arts, Tae Kwon-Do. Even mom takes the classes. She is also a marathon runner. My son has lot 25 pounds since he began the training and workouts.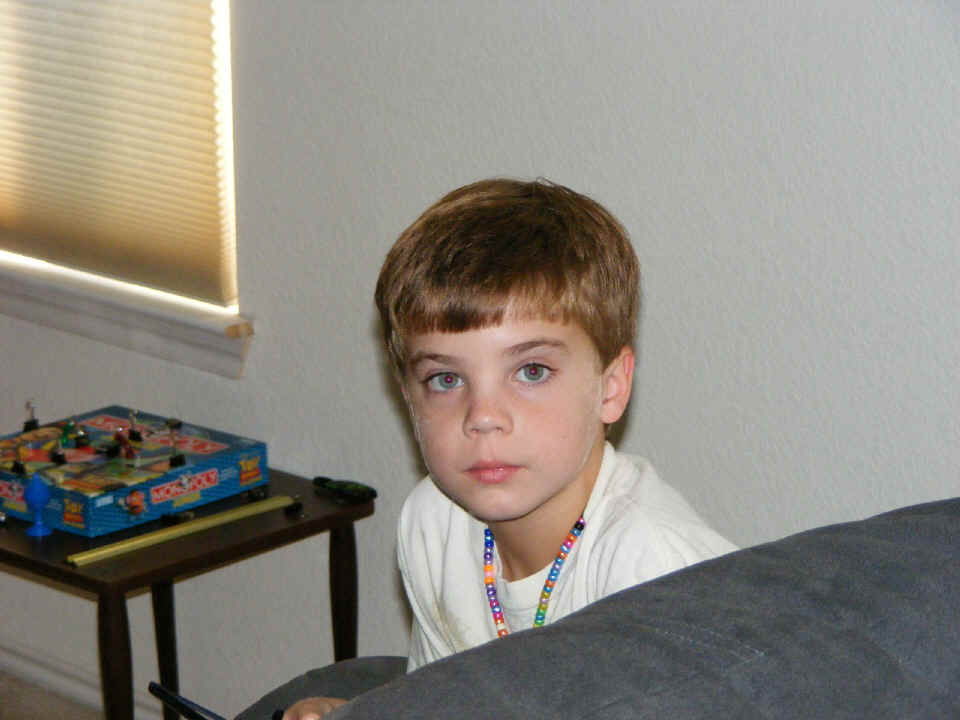 The interactive games that run on the Nintendo Wii gaming system require different levels of exercise movements to control the games.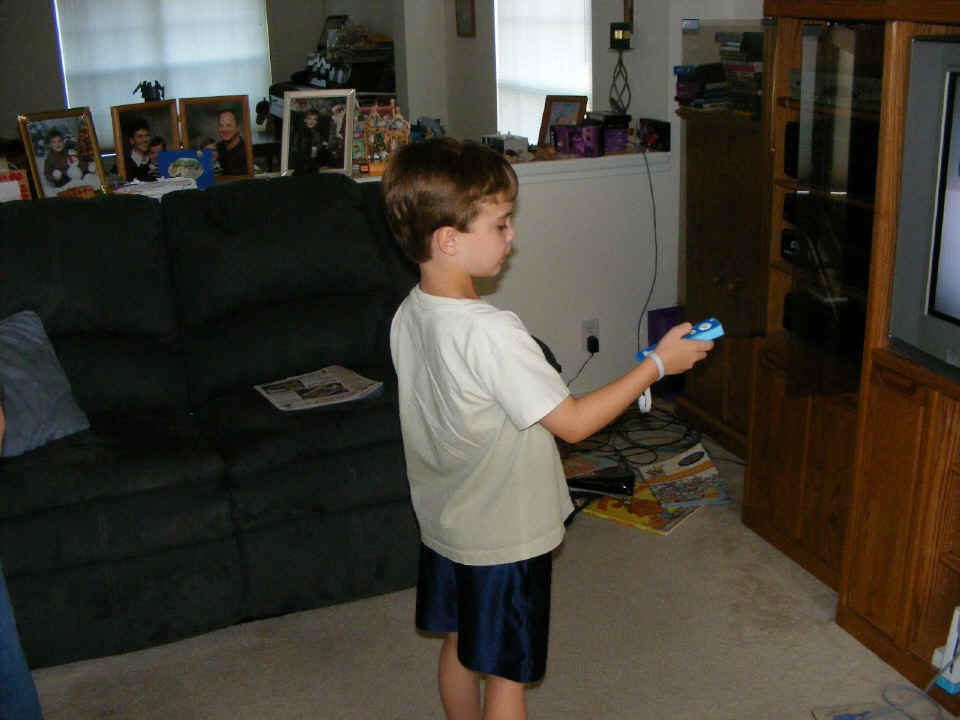 My son has the same hair problems I had at age 37. It is a race between gray hair and no hair for him also. They are playing the Wii game together and I try to get some candid photos.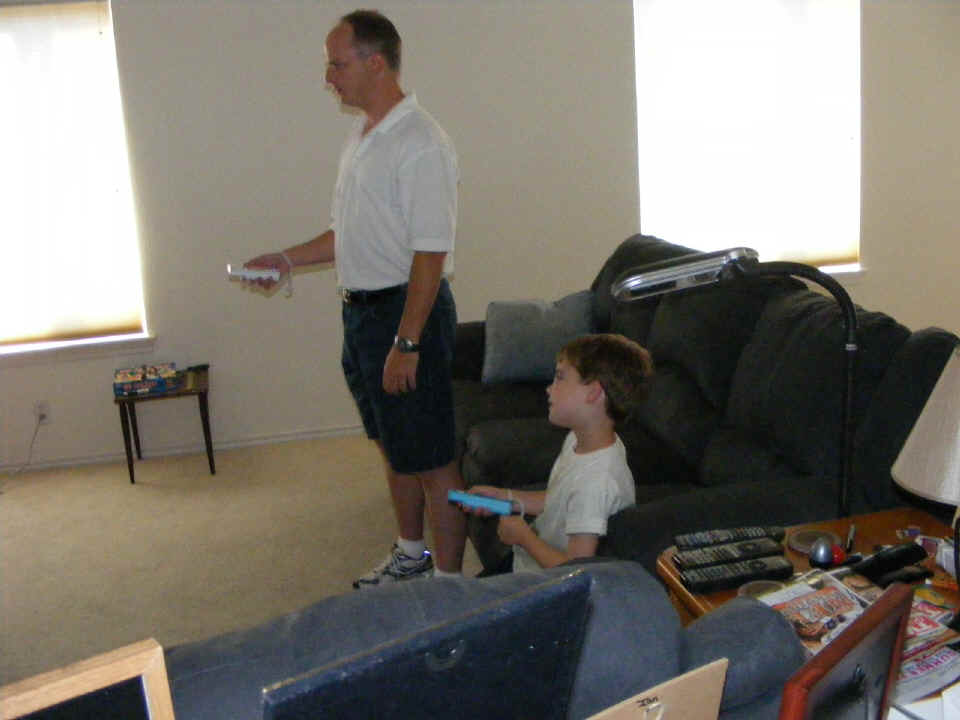 The game console has to be told how many players will be in the game. I joined them for a game of bowling after this photo was taken.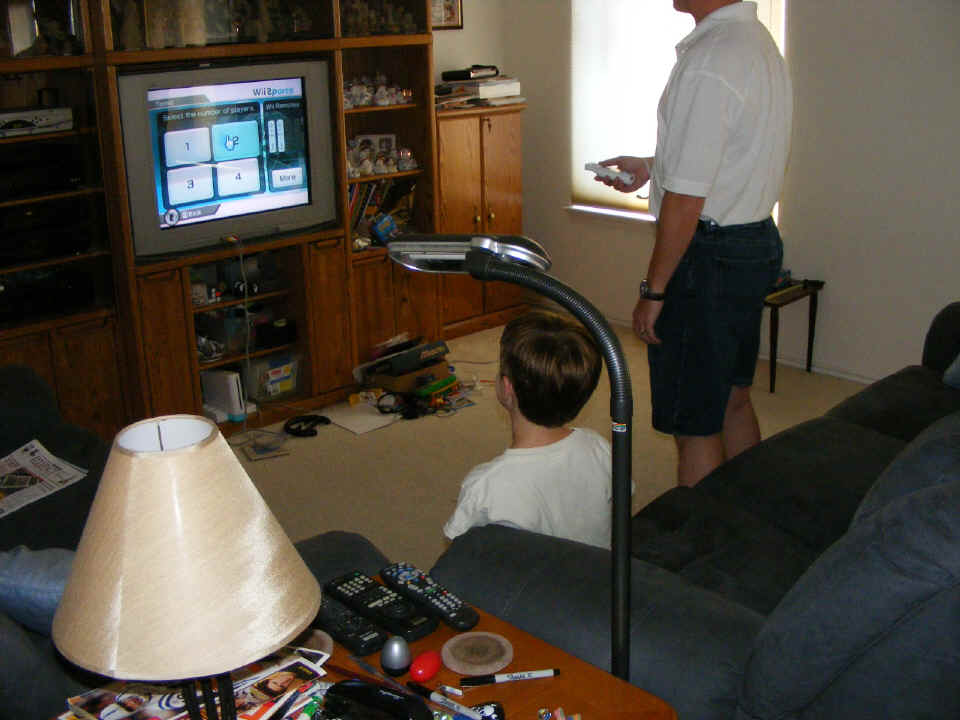 September 9, 2007: On Sunday, the play turned to putting together Lego cars.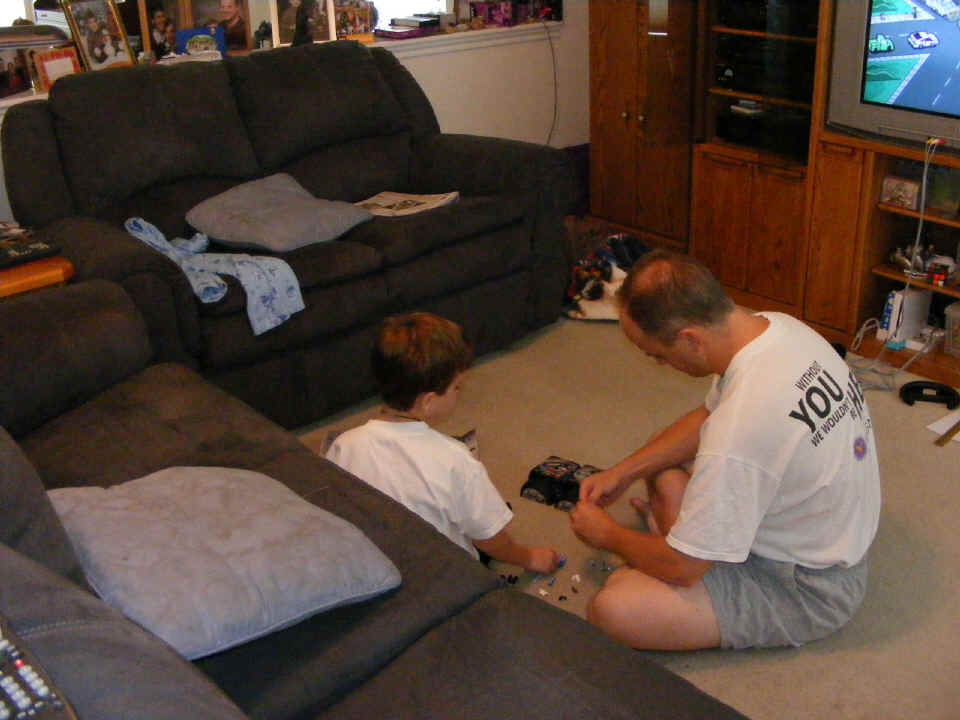 Ian is developing his blue print and assembly skills with these types of toys.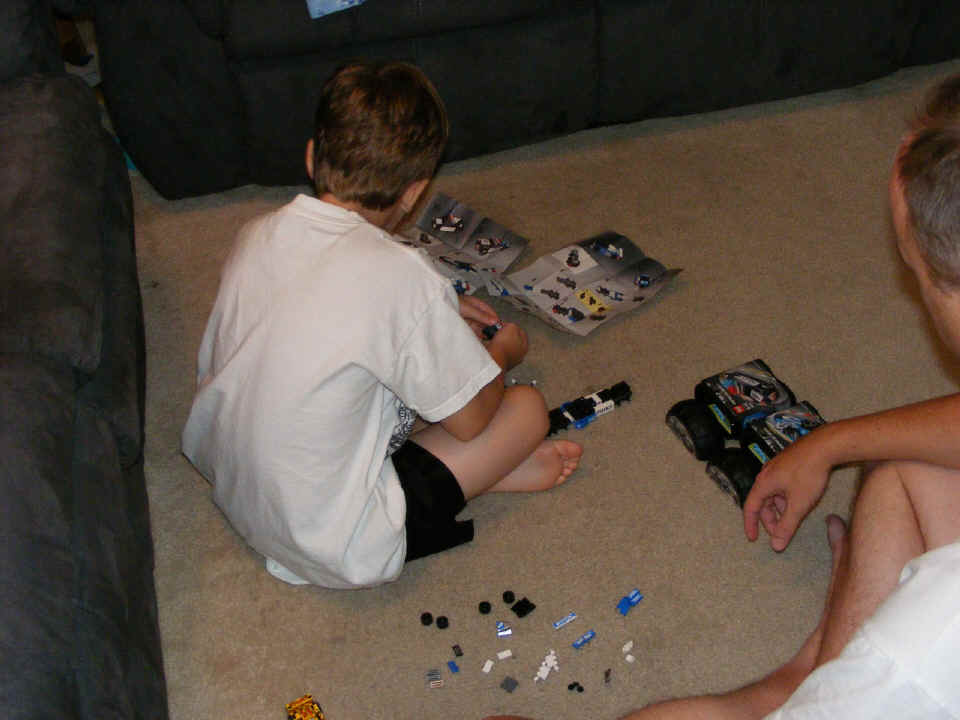 Ian has plenty of toys. Hot Wheels are among his favorites. They make yearly donations to Goodwill from the older toys.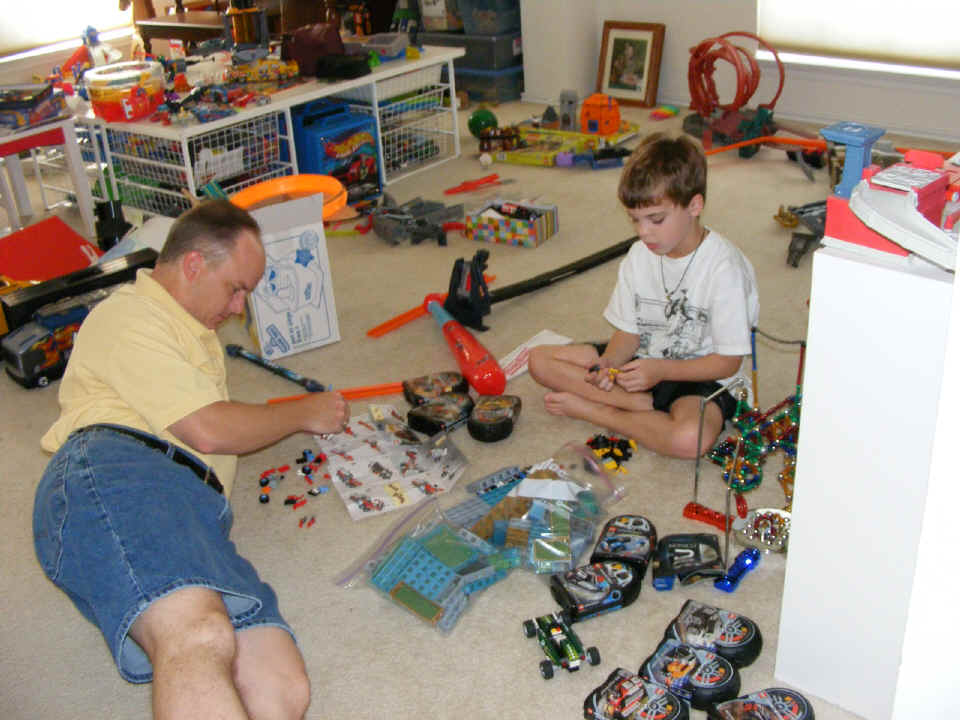 One last photo for "Grand Dad" before I have to head for Fort Worth to continue my "day job" tour of customer calls and a trade show.