2020 Annual Inspection Begins · · PAGE 457.
September 26, 2020: I went up to the Rockledge Airport to start my annual inspection of N2PZ. I met Billy as he was preparing to go up to North Carolina for a few days. We moved one of the other airplanes in the hangar forward so I could swing my prop for the cylinder compression tests. I do not intend to fly today, just work on the airplane and do some cleaning. I brought in my backboard creeper to get under the airplane, and my stool with wheels on it when I need to sit down during today's work.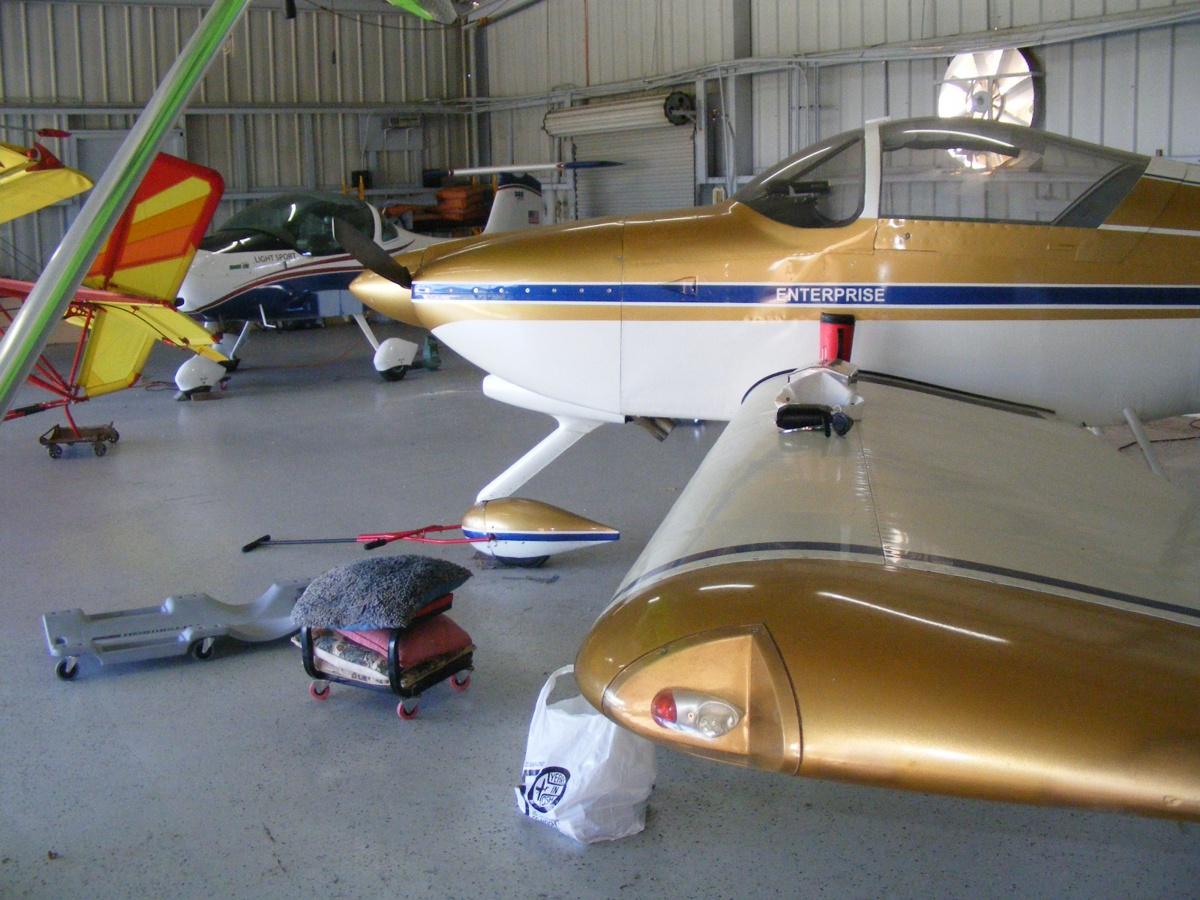 Here is the airplane ready for the cylinder compression tests. The results were the same again this year with 80 PSI test pressure and all cylinders reading about 78 PSI at top dead center of the compression stroke. I appreciate the advantage of having cylinders that have nickel-carbide coating after 15 years of service. I did not realize this image was not correctly focused until I created this web page after processing the images to the correct size.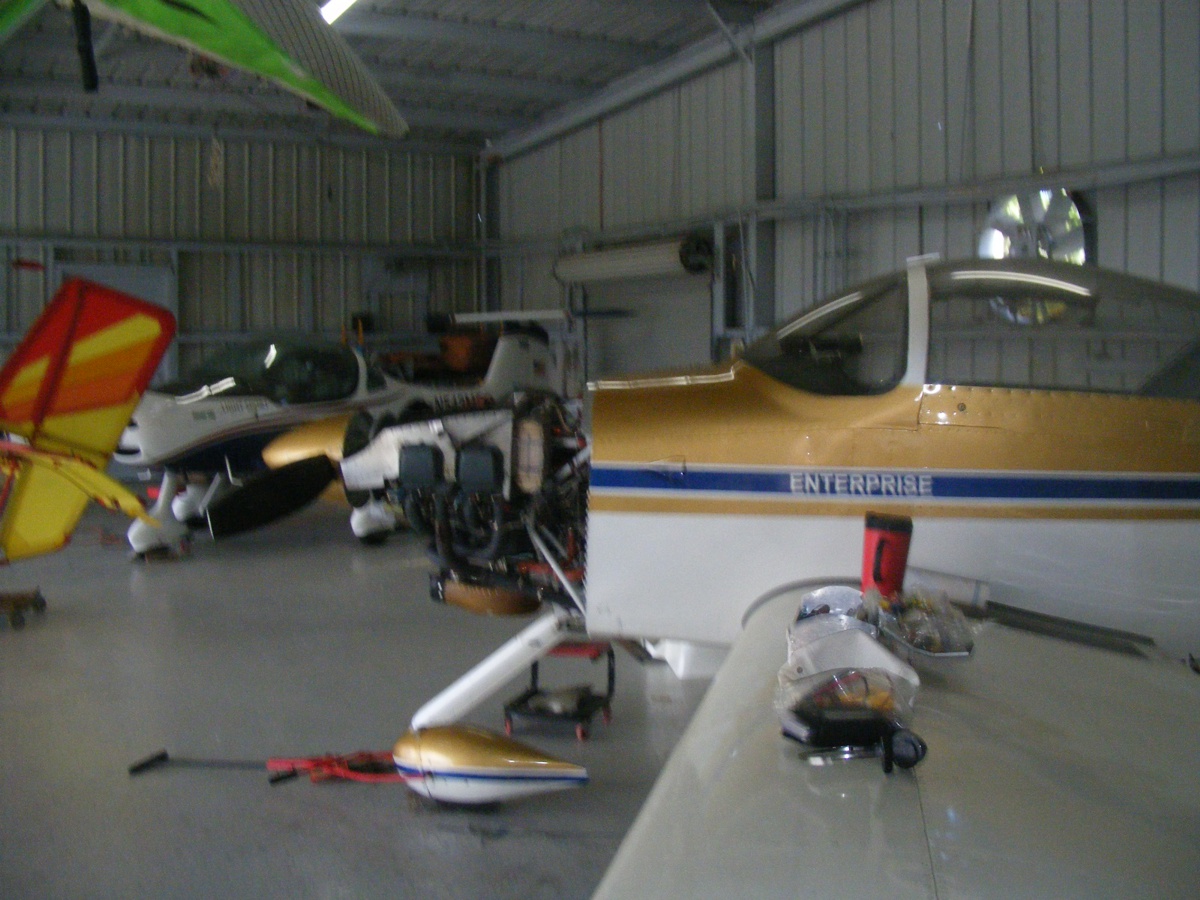 Here is the same image with some additional image processing to "sharpen" the view. I can see I need to use the zoom feature when I look at each image on the camera display screen as soon as I take it.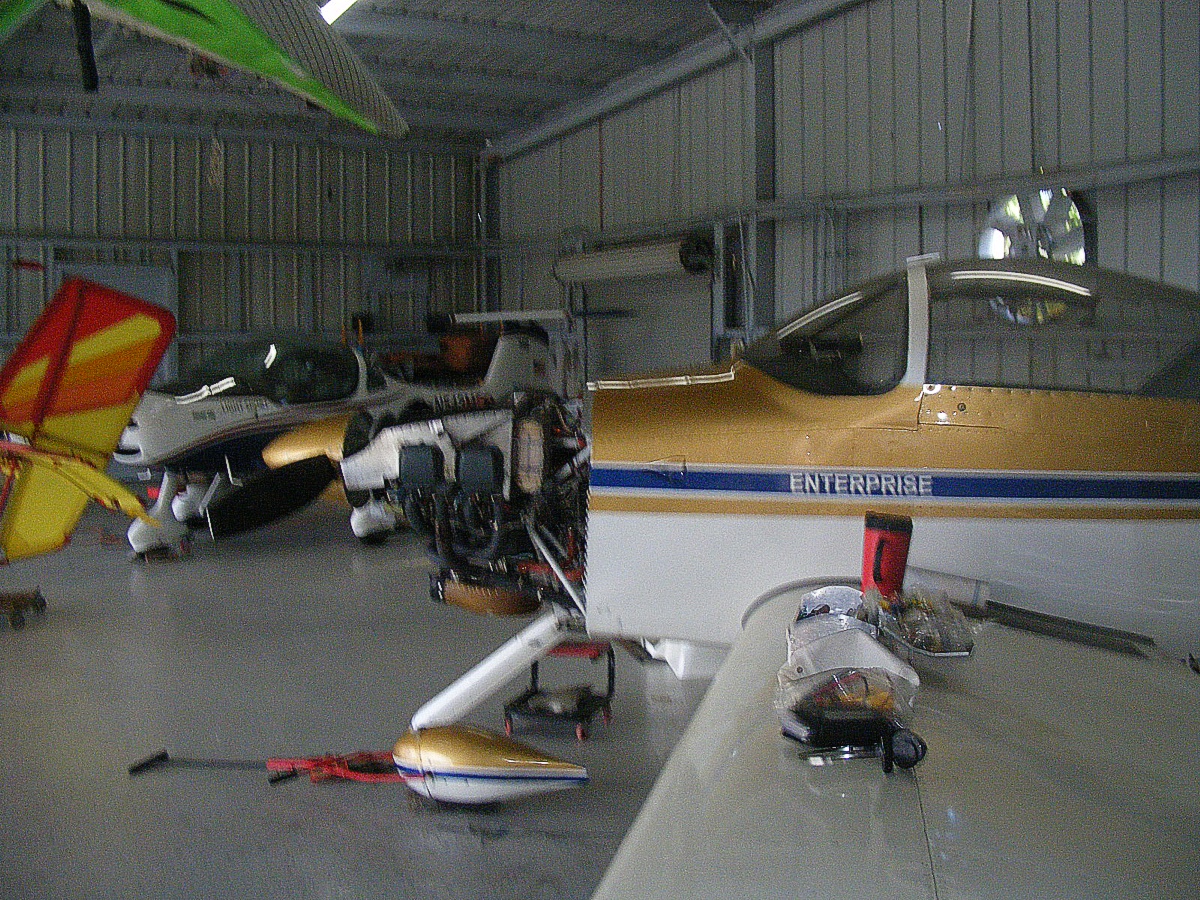 Summer is the "wet season" for Florida and rarely does the good flying weather synchronize with the weekends. I was talking with my old friend Marty Mason the other day. He asked me why I had not been flying since June. Now you know why. The annual inspection will not be complete until I can make a test flight and fill in the aircraft log book accordingly.
October 17, 2020: Good flying weather "Maybe" for today. It looked good from weather radar and driving to the airport today. The wind was out of the north and a cool front was coming into the area from the north. I was airborne at 11:13 AM according to my GPS data. I climbed up west of the airport to get a good look a the weather for my decision on which way to go. I started off going south over I-95 while climbing to stay clear of the Class D airports in this area of Brevard County, Florida. I was up at 5,000 MSL down near the Melbourne Airport (KMLB) before I turned toward the north. It was a partly cloudy day and was going up on top of the clouds to see how clear it is up north.
Massey Ranch (X50) airport near New Smyrna Beach, Florida was where I would make a full stop landing then back taxi on runway 36 to head back home. I was up near 7,000 feet MSL over the Indian River Lagoon when I decided I could get over near the beach to get down low for the approach to Massey in VFR conditions. This was a day with broken cloud layers and more. I flew over the highest cloud bank at around 8,000 feet when I was near the Kennedy Space Center. I noticed some turbulence when I was on final to runway 36, but I have been flying near trees at several airports and know what to expect to maintain a safe approach to the runway.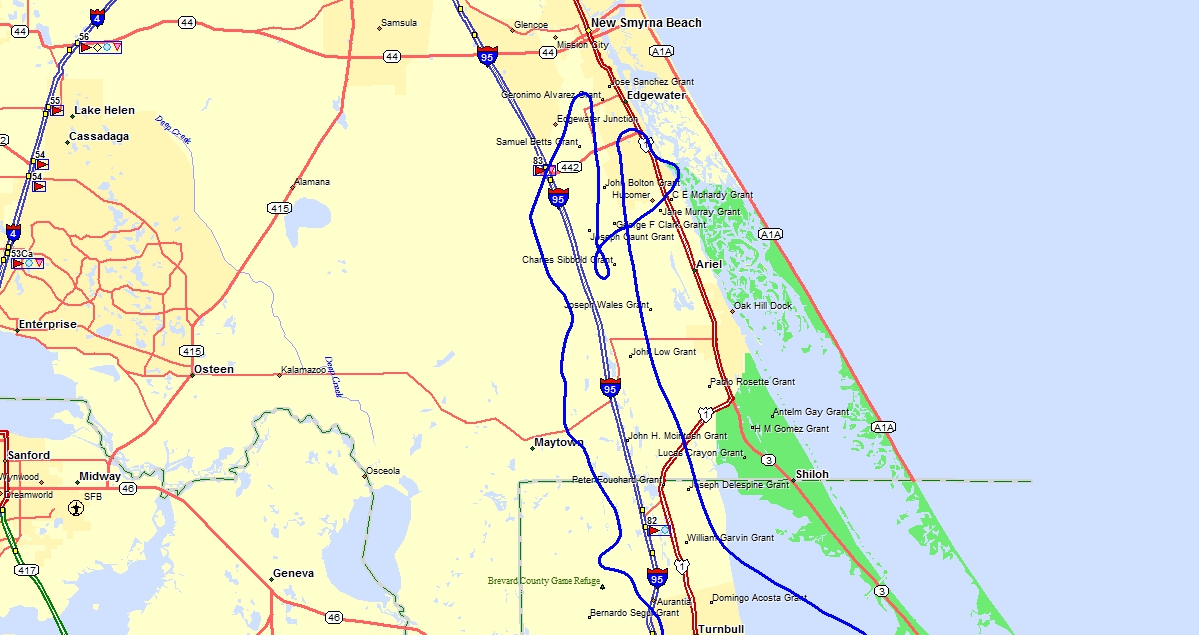 When I departed Massey and headed south, the base of the broken cloud layer was about 2,000 feet MSL. I had to do a zigzag flight path to get around and above the clouds up north of Titusville. I climbed up to over 6,000 feet MSL to get to an area where I could descend clear of clouds in VFR conditions over I-95 west of the Rockledge Airport. The GPS reported my touchdown at the airport at 12:30:30 PM.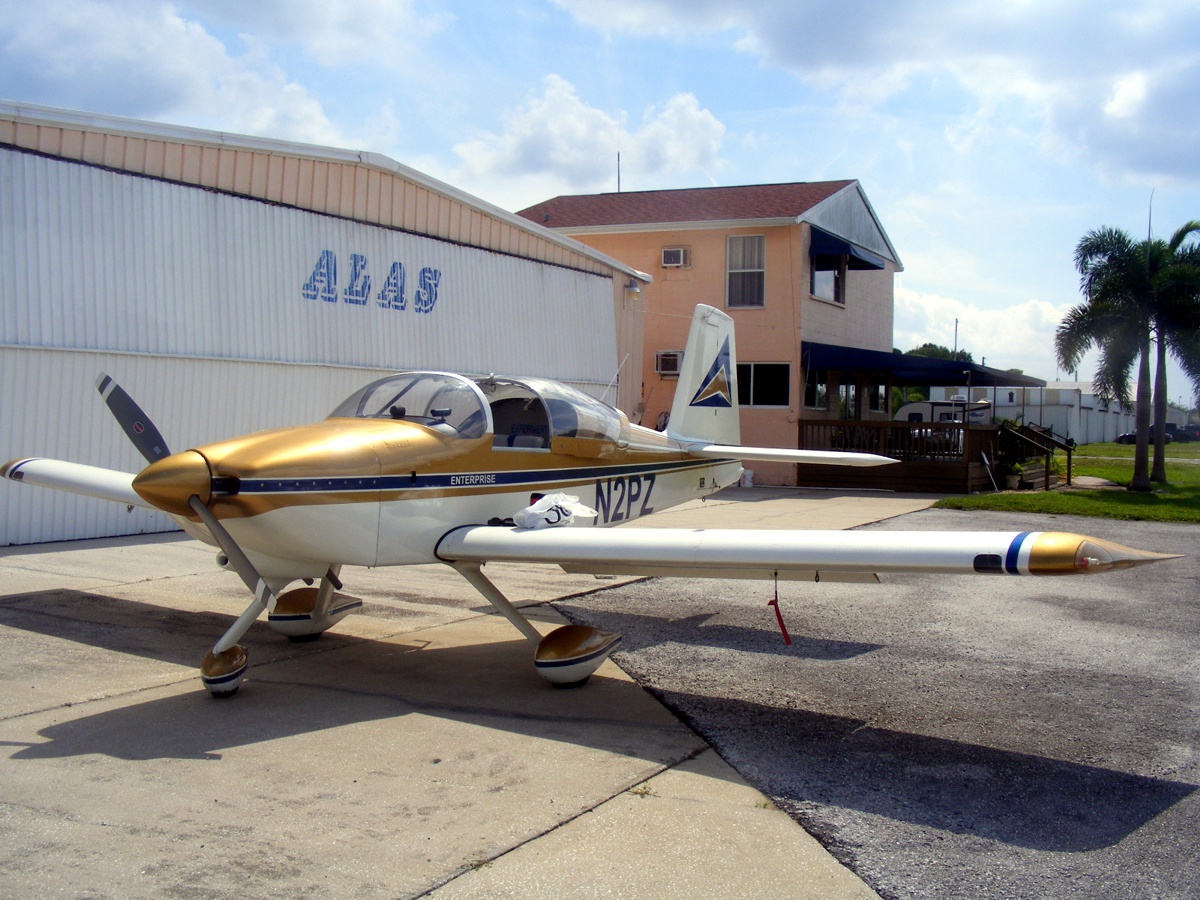 The Hobbs meter adds 1.4 hours today for a total time since new of 441.8 hours.