Pennsylvania Visit - October 2010.
October 3, 2010: The brief stop to see my son Jason and his family gave me a chance to see how much the girls have grown in the past year. Katie is much taller this year and has not yet started to lose her baby teeth. She is six years old and in the first grade. Her seventh birthday comes up in February 2011.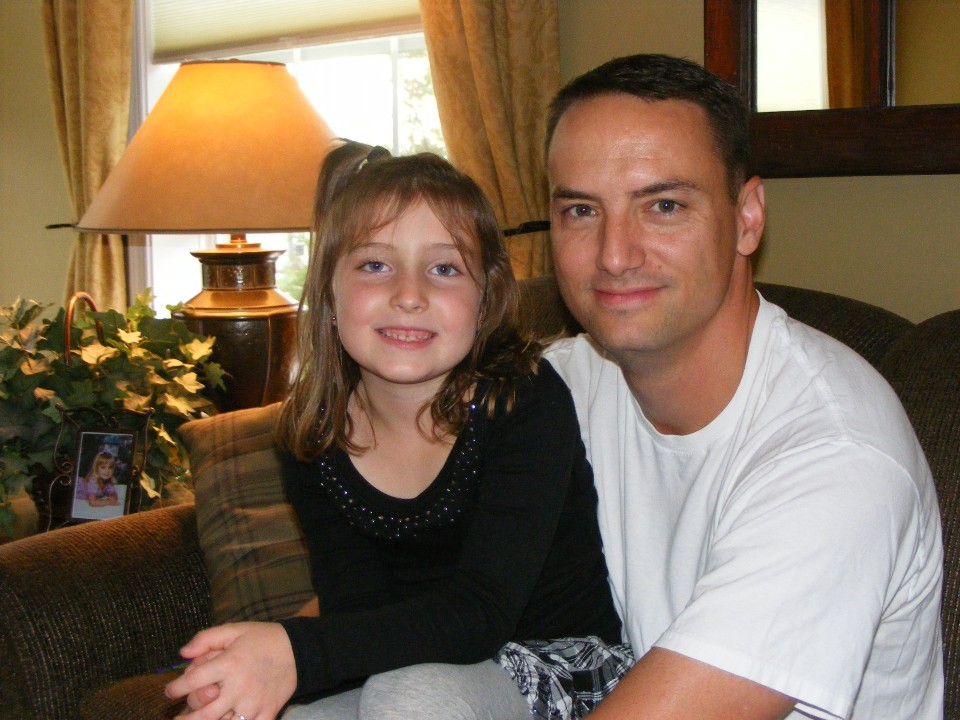 Megan is now five years old and riding the same bus as Katie going to kindergarten at the same school. She knows the bus number to get on with her sister for the ride back home. She is getting her toenails painted by mom for the trip to Disney World tomorrow. To say these girls are excited is an understatement.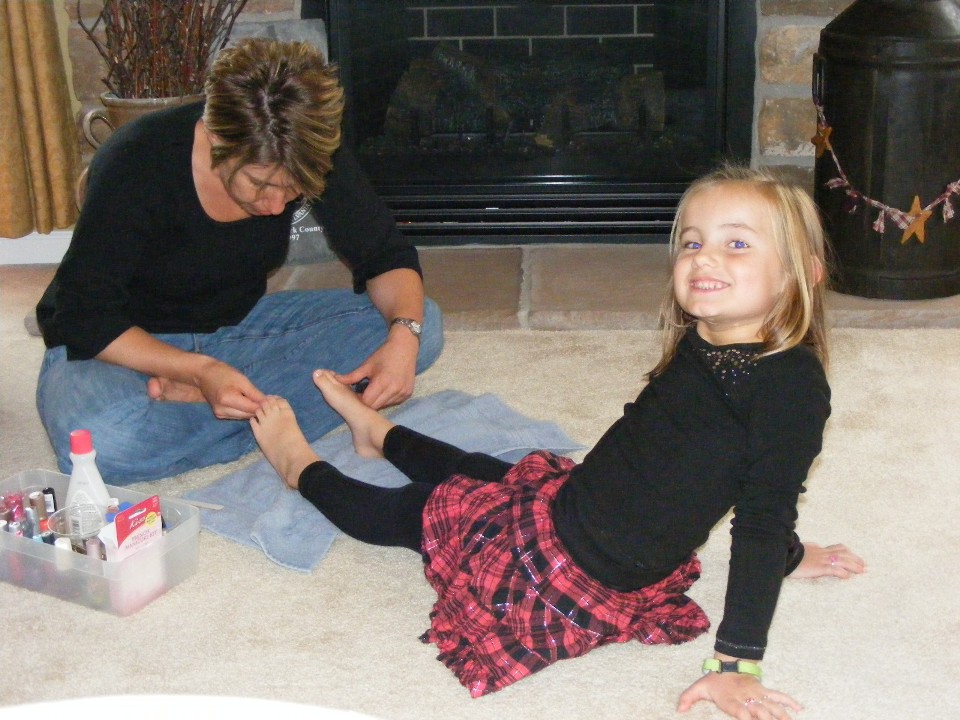 Megan is not camera shy as she poses for me with a big smile.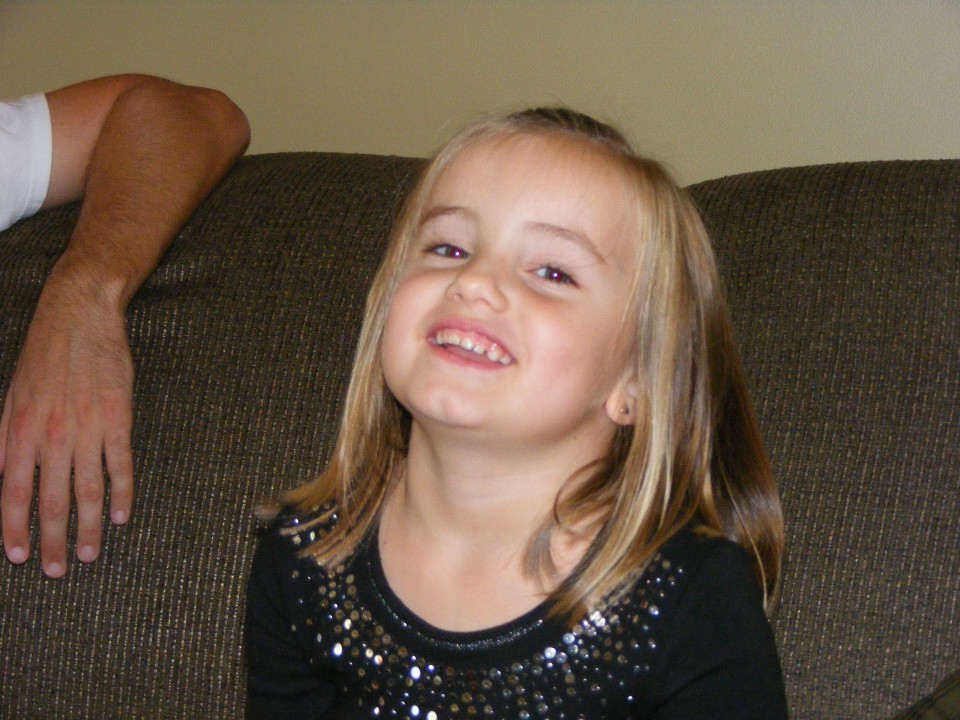 Jason is very much the good father to these two little ladies.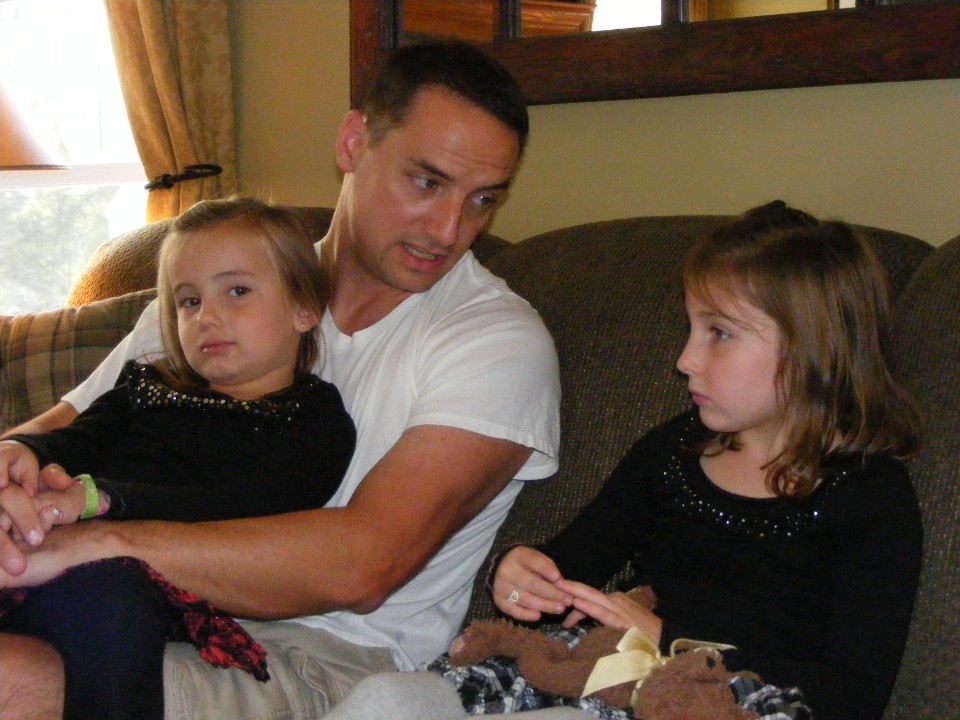 Each of the girls get their time to play with dad.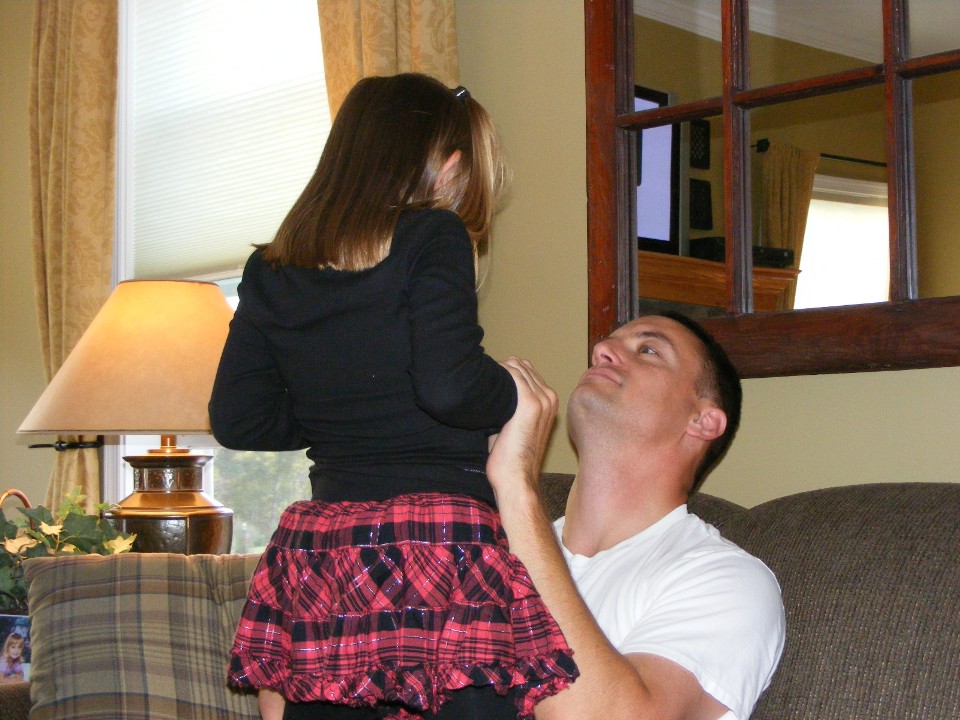 Katie does some floor exercises to show me how she is learning tumbling.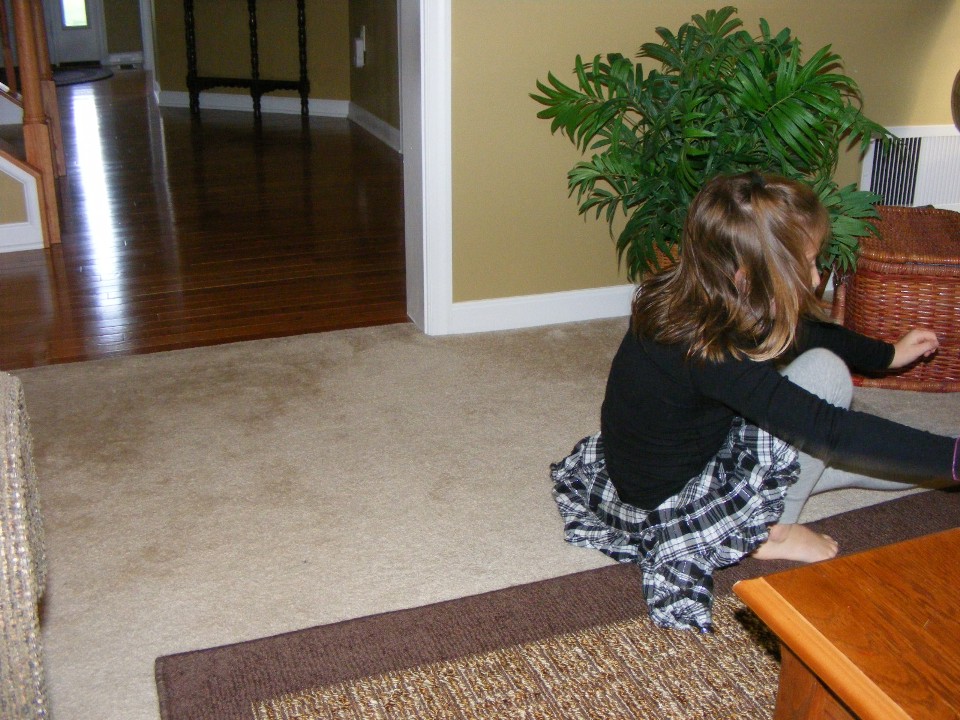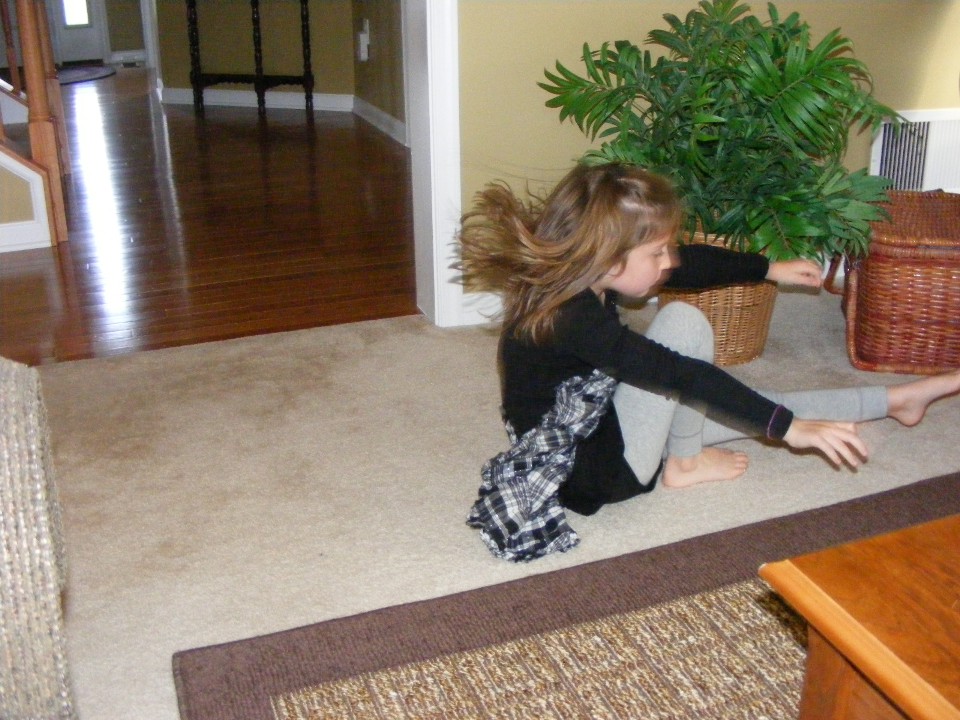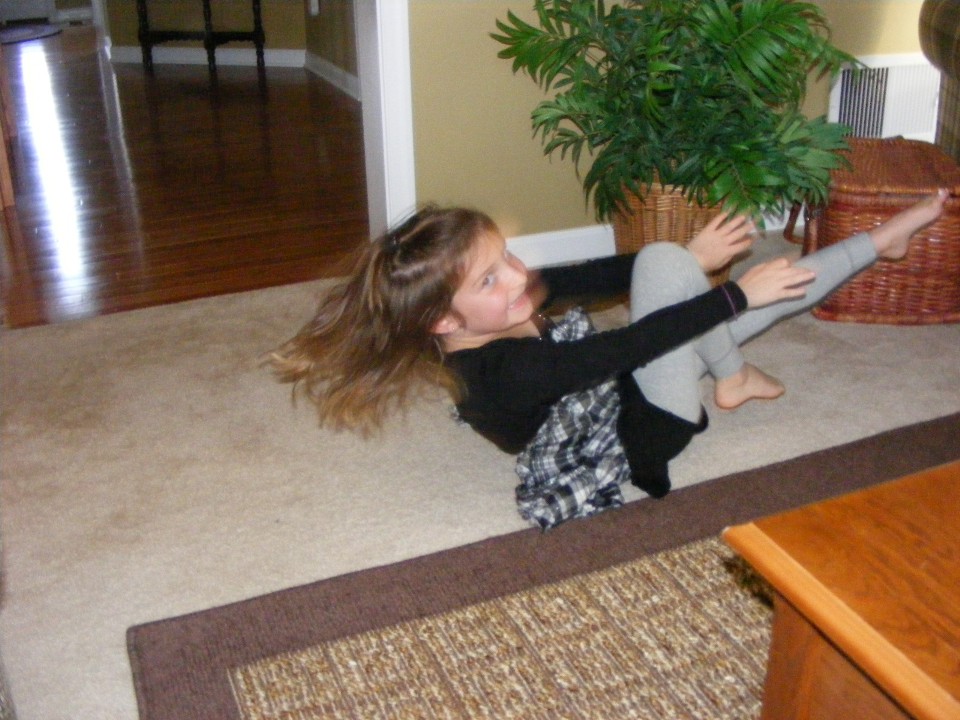 The camera is in forced flash mode to fill in the shadows, but the slower shutter speed and the ambient light in the room are visible in the smear of her face as she is moving backward.