Pennsylvania Visit - September 2009 - - PAGE 3.
September 7, 2009: The timing of this photo on Megan is a little better now that I have learned when to push the shutter. Look Ma, one hand! Megan recently had her annual checkup, weighs 40 pounds, and is 40 inches tall. She can now ride Splash Mountain at Disney World!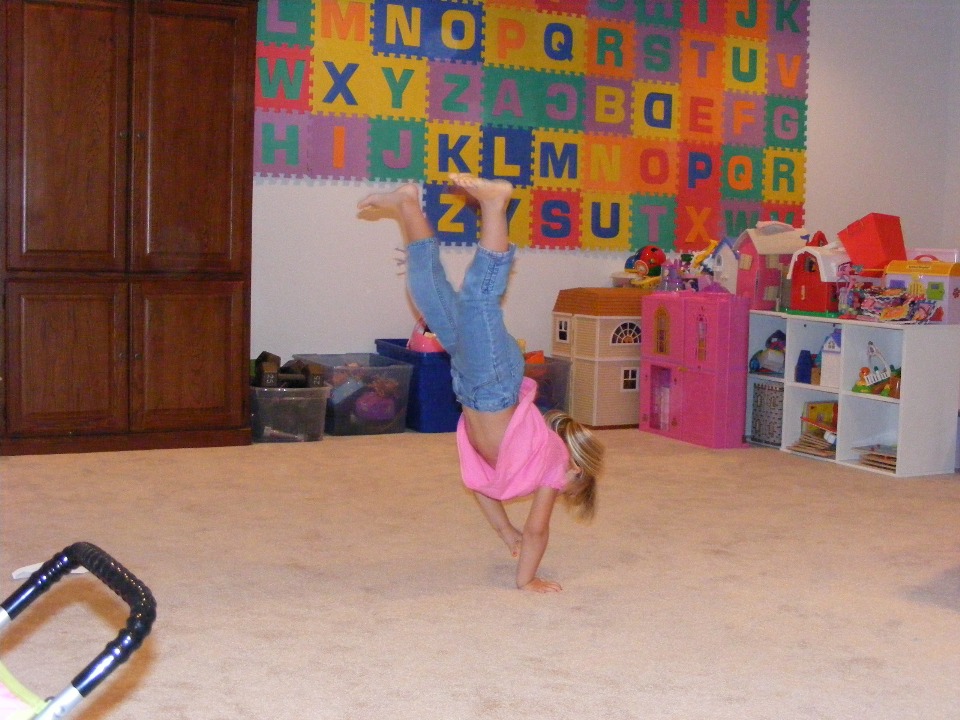 This shot was timed a bit late as you can see.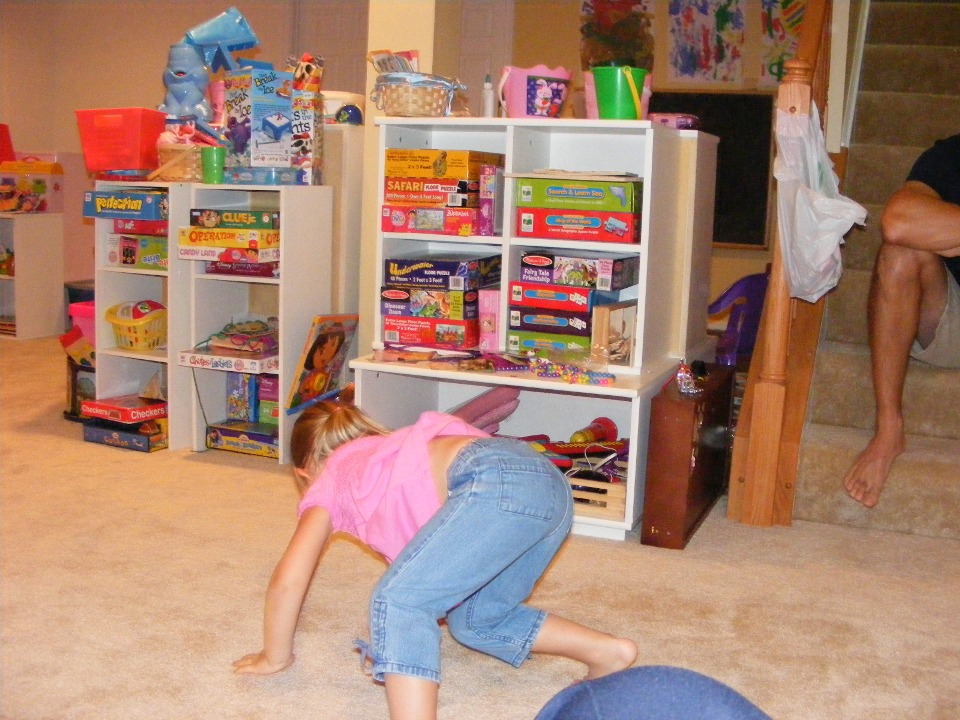 The timing is better on this one, but her legs are way apart, and she is on one hand again.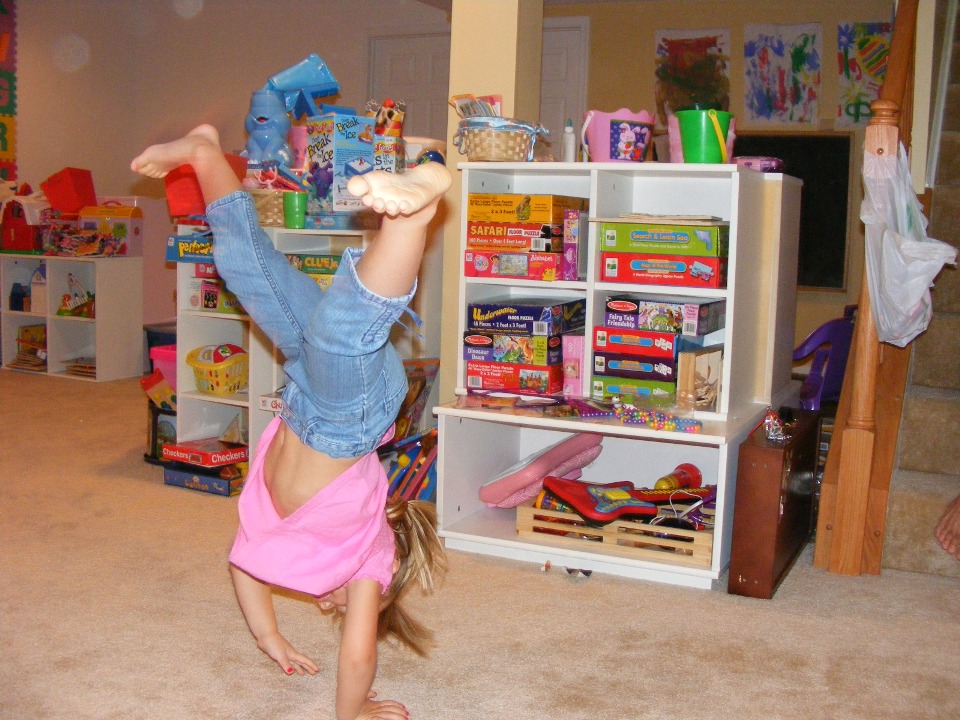 So much for the gymnastic floor show, now it is time to brush up on US geography with a states puzzle.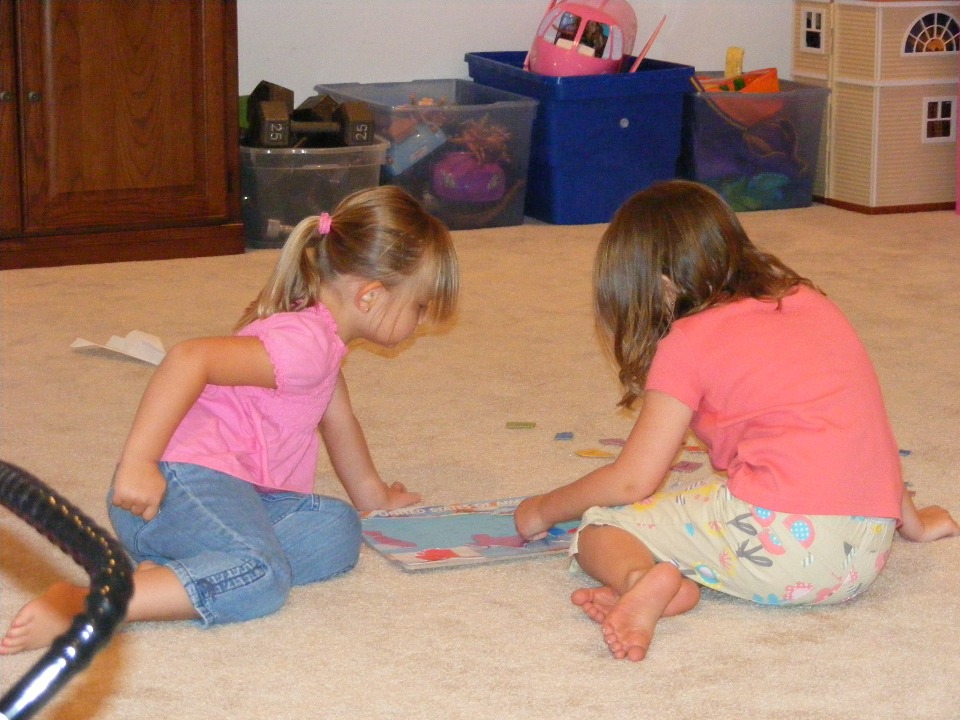 I got out my video camera for a short session in the play room. We all went out for a quick bite of lunch and a trip to the super market for some items. After that it was outside on the swings in the back yard and some bike riding out front on their deadend street. Katie is riding now without her training wheels, but still not too sure of herself on turns and stopping. I shot a video with my digital camcorder and have not yet viewed the video on a TV set. I should get some time to process the video and put some of it on the web later this week. Time for bed, and off to Philly in the morning for my day job.