On the Road (Day Job) and a Family Visit.
November 19, 2006: This is the Sunday after a road trip to Pennsylvania, New Jersey, and North Carolina. I left home last Saturday, November 11th to visit my son in York, PA. I arrived Saturday evening after my grand-daughters were in the bed asleep. Saturday was a day of "honey-do chores" with my son Jason. I taught him how to install a three-way dimmer switch and how to assemble and install fluorescent lights in his garage. I also showed him how to program garage door remote controls. His minivan has three built-in garage door openers that needed to be configured to emulate his original remote control units. After that, the doors opened directly from the van, rather than needing the sun-visor clip-on remotes. He is a CPA, not an engineer. I taught him the fundamentals about electrical wiring color codes and safety procedures. Needless to say, I call him with questions about filing income tax returns.
November 13, 2006: As always, I love to get pictures of the girls so they don't grow up too quickly. Katie is being shy due to my infrequent visits. I should try to come visit more often.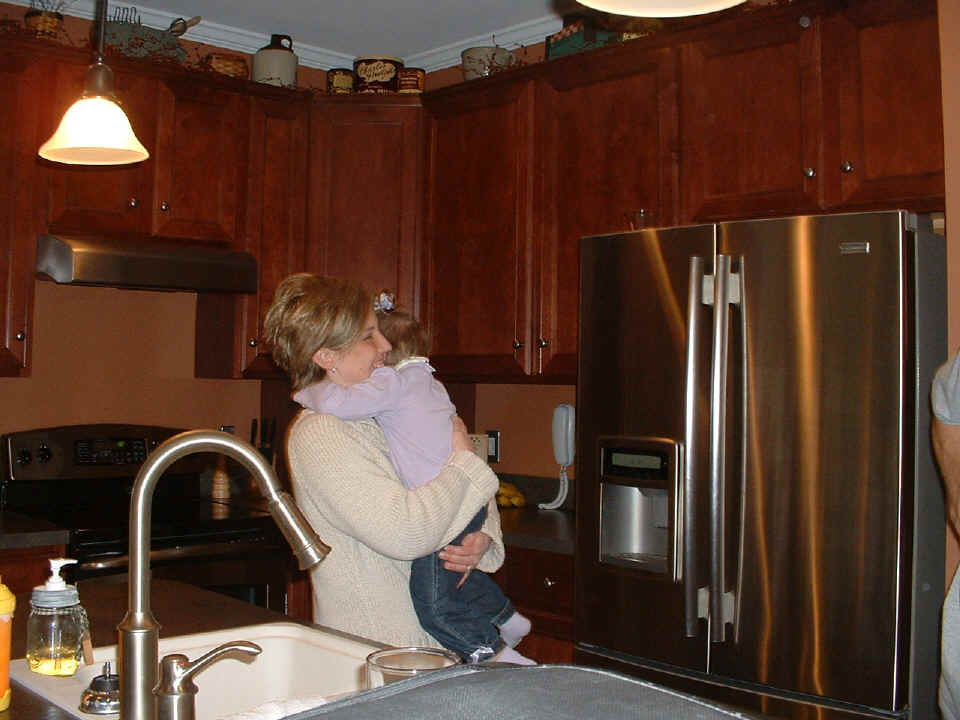 Megan is walking better now and is not camera shy like her older sister.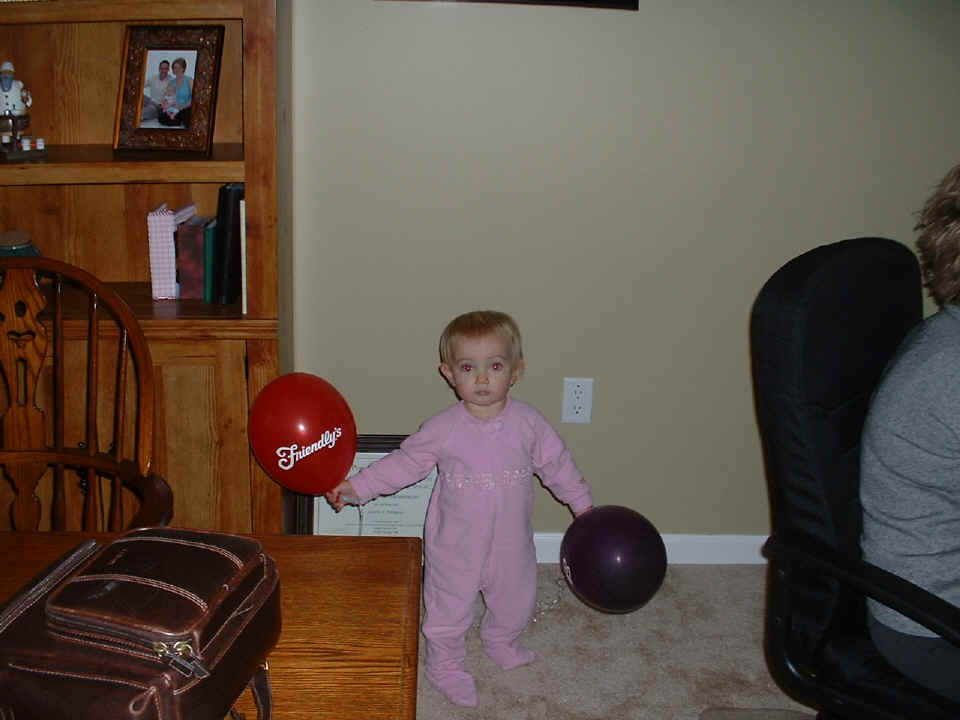 Katie got up last on Monday morning as I was preparing to depart on my business travels in Pennsylvania. I caught her unaware on this photo. Luckily, the camera went off before she could turn away from me.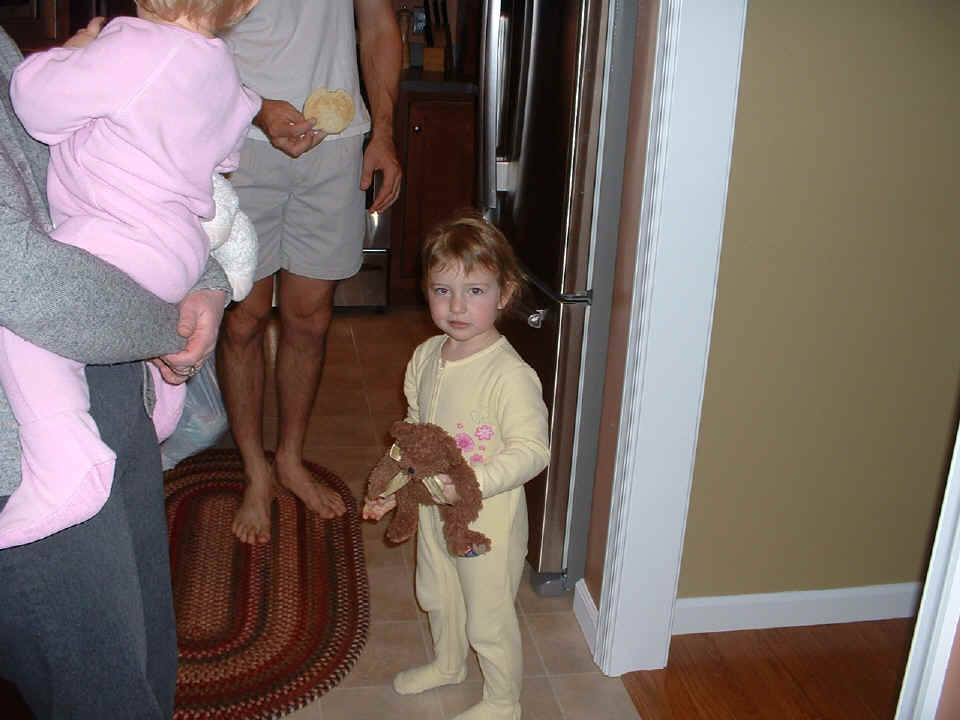 Katie hid her face from me when I tried to take a photo of the whole family. Jason had to turn around to get her to look at me. That Mona Lisa smile is hiding something for sure.