John Myers RV-8 Project - Page 2.
January 18, 2006: We wanted to see the altitude hold servo in John's airplane. The see the mounting of the servo to NEW elevator bellcrank brackets was why we came today. That HUGE cable is the main battery B+ cable that runs to the front of the airplane. The battery mounting box is not yet installed in the airplane. the battery sits just in front of the elevator bellcrank and servo motor for altitude hold. The photo shows all this located at the bulkhead behind the baggage area.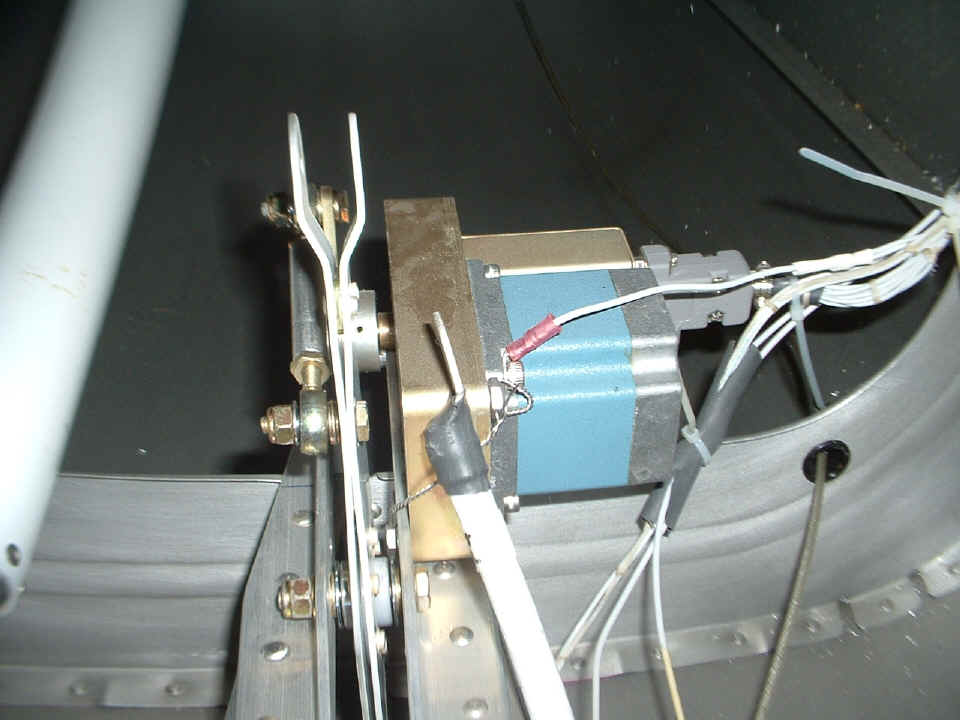 This wide shot should give a better perspective on the mounting of the servo stepper motor and how it is connected to the bellcrank. The the rod-end bearing on this end of the large elevator push-rod will be bolted into the yoke at the top of the elevator bellcrank.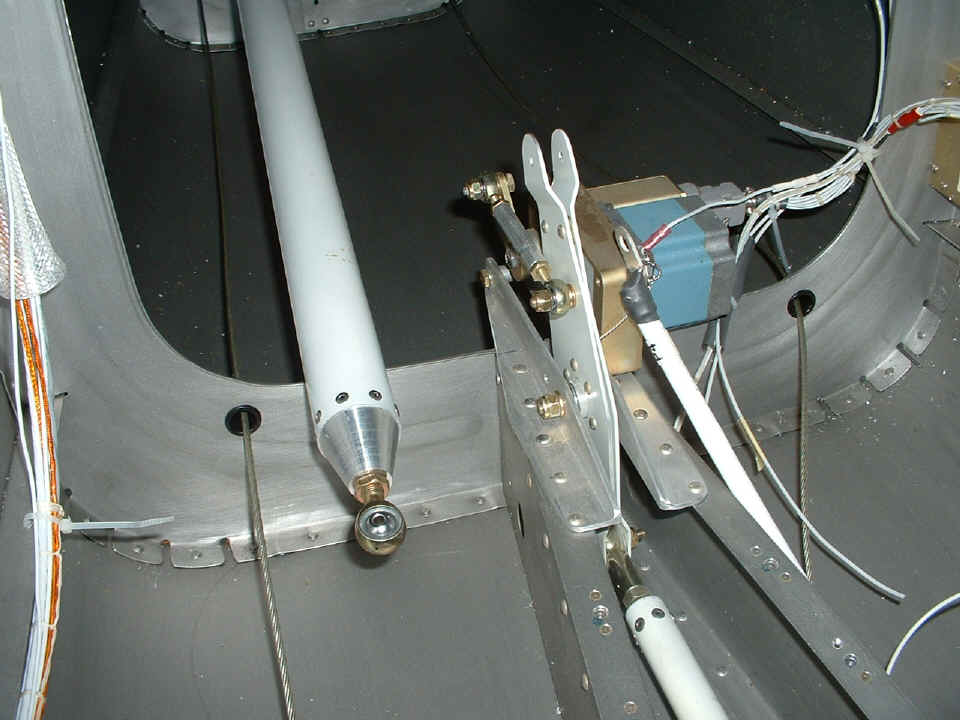 John showed us a cover he designed to keep the flap actuator motor assembly away from the passenger's arm.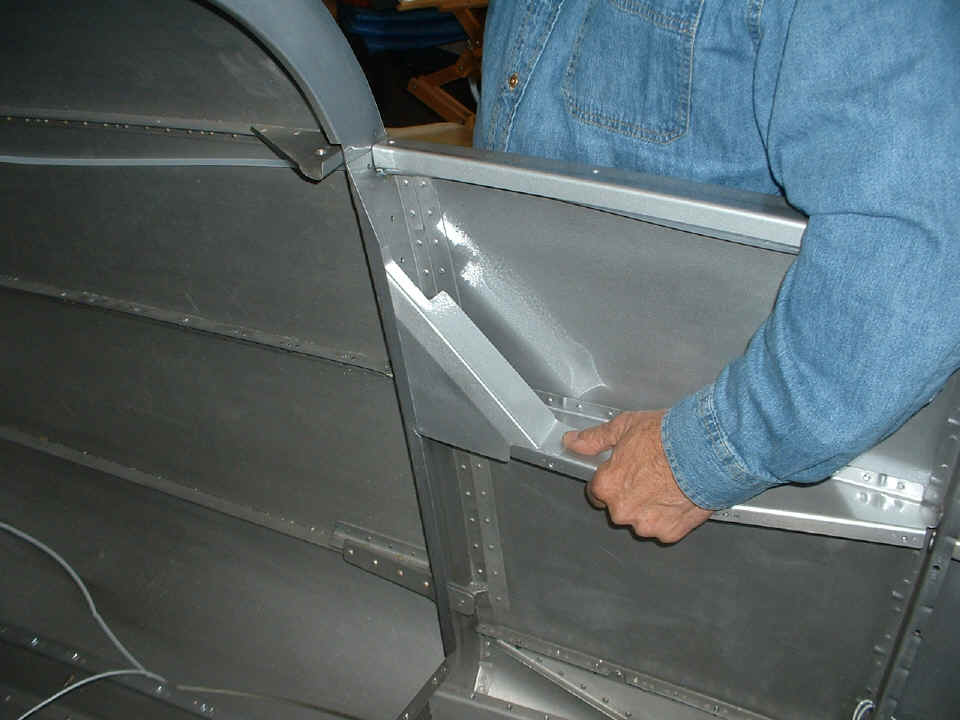 John has located his wing leveler servo under the floor panels along with the elevator trim motor and bias springs. All of this stuff is connected to the yoke assembly beneath the pilot's seat panel. The wing leveler is the Trio unit with a NavAid devices servo providing the muscle to hold the course heading during autopilot operations.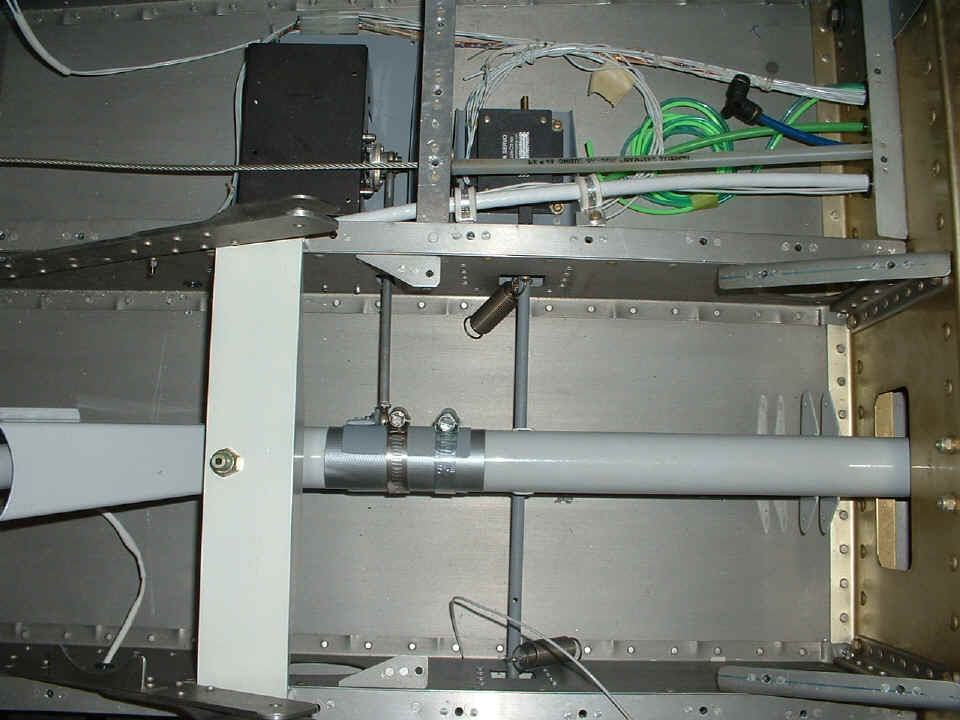 Here is another view of the intrument panel support components. The fuse panels are mounted on a door that opens inside the forward baggage area. John left the stiffened areas of the original panel that divides the baggage area from the panel area.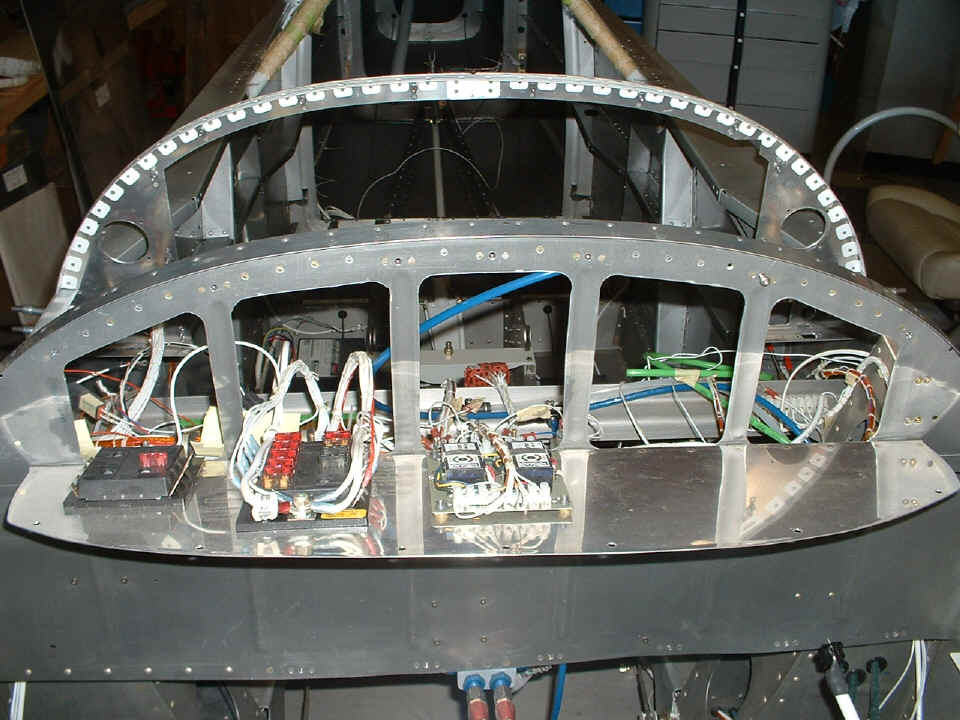 This view from the top reveals more about the fuse panels and the governors for the roll and pitch servos.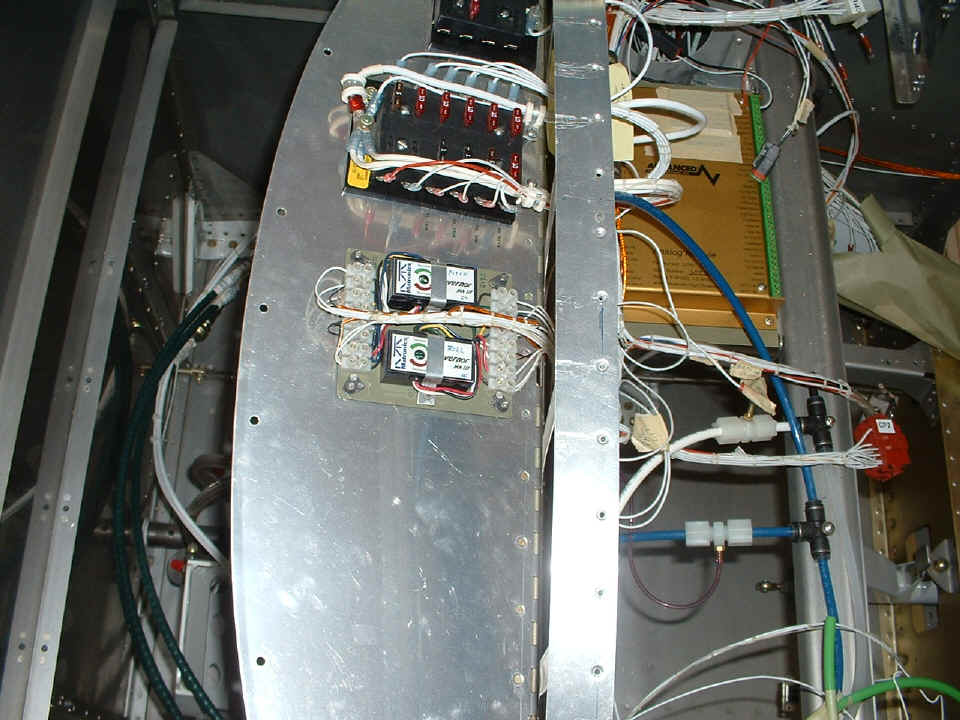 Here is the main instrument panel with all the goodies installed. The machine-brushed look is catchy.