Pennsylvania Visit - August 2007
August 18, 2007: Katie has their undivided attention.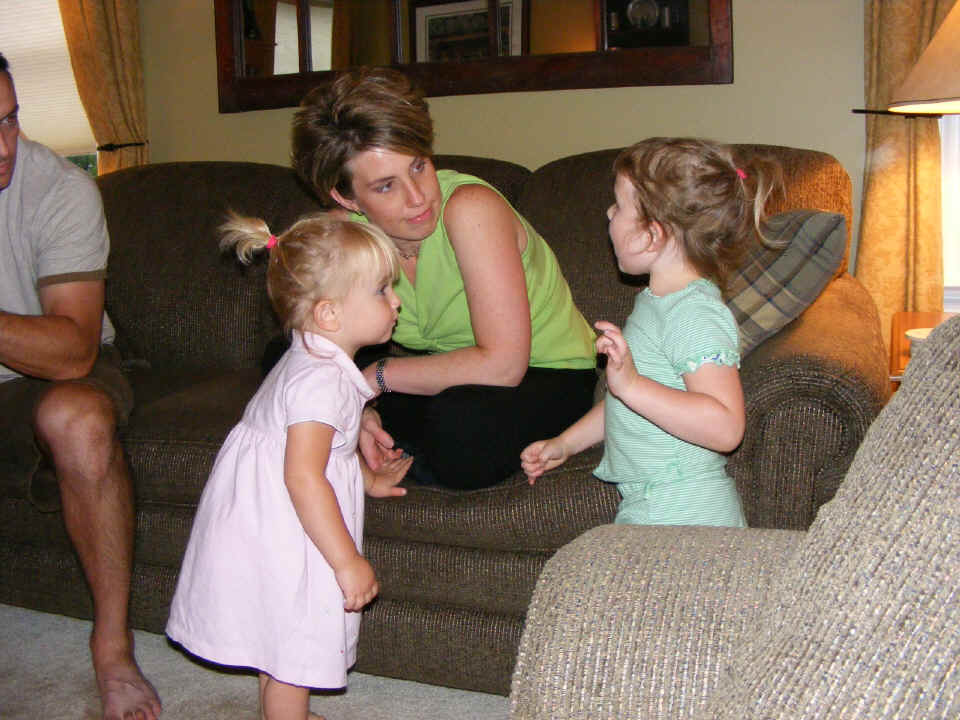 Now she gets to see how her dad's Nikon digital camera stores pictures.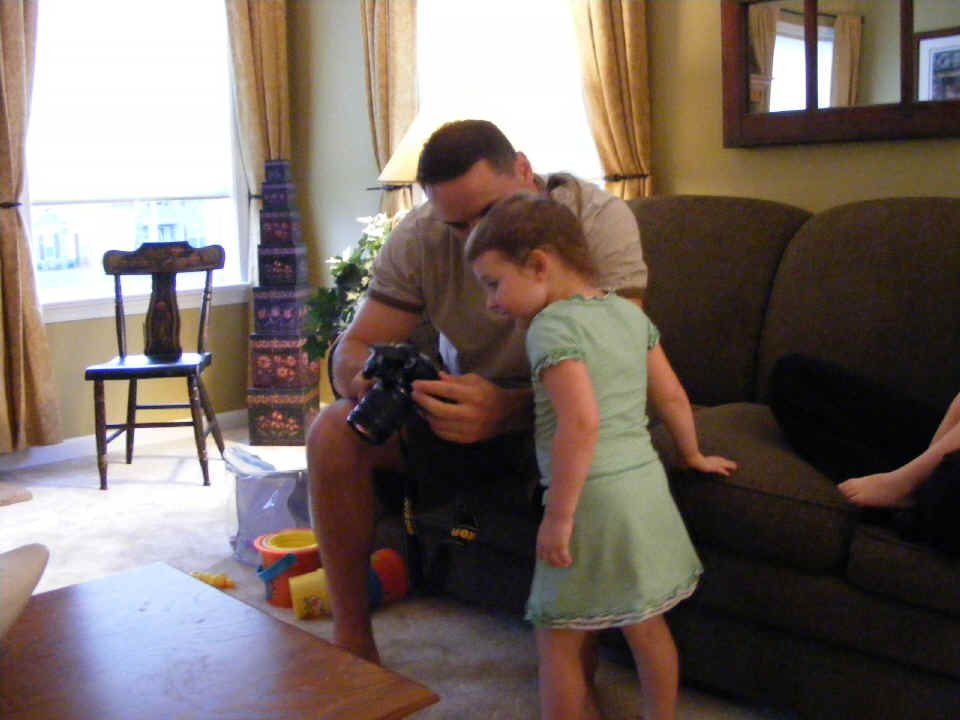 There is no place like sitting with mommie, lammie, and a good thumb when you just turned two years old.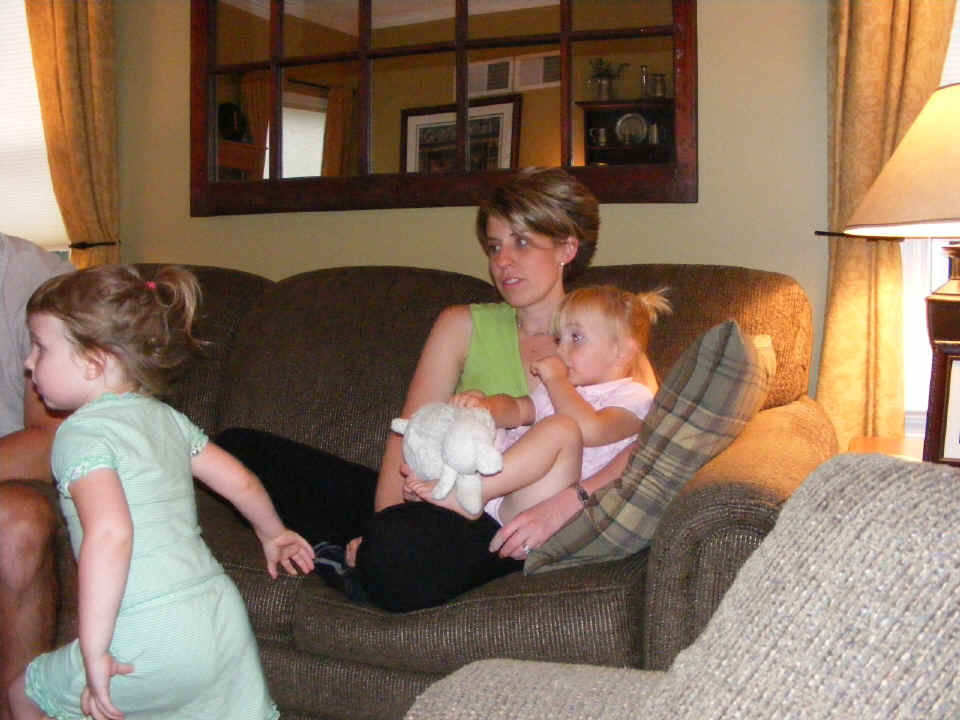 August 19, 2007: Sunday afternoon and mom is out shopping. Dad and the girls do their usual Sunday amusements, then it is afternoon snack time to tide them over until supper time.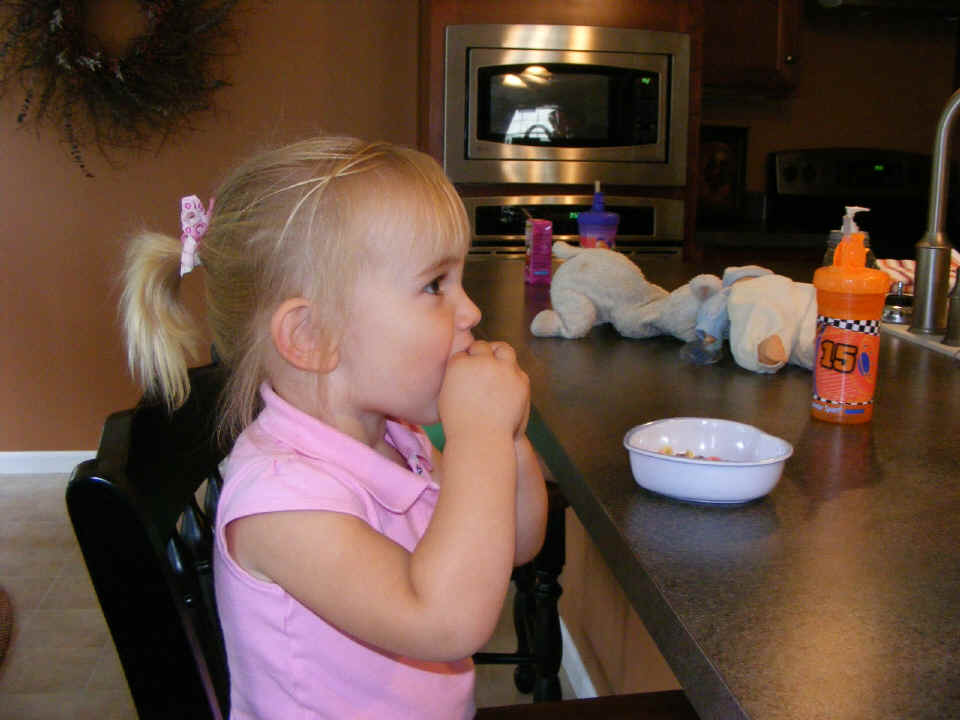 Hello granpa! Megan's vocabulary really increased since my visit last April. She was just doing a few words then, now she has over 100 words and expresses thoughts in short sentences.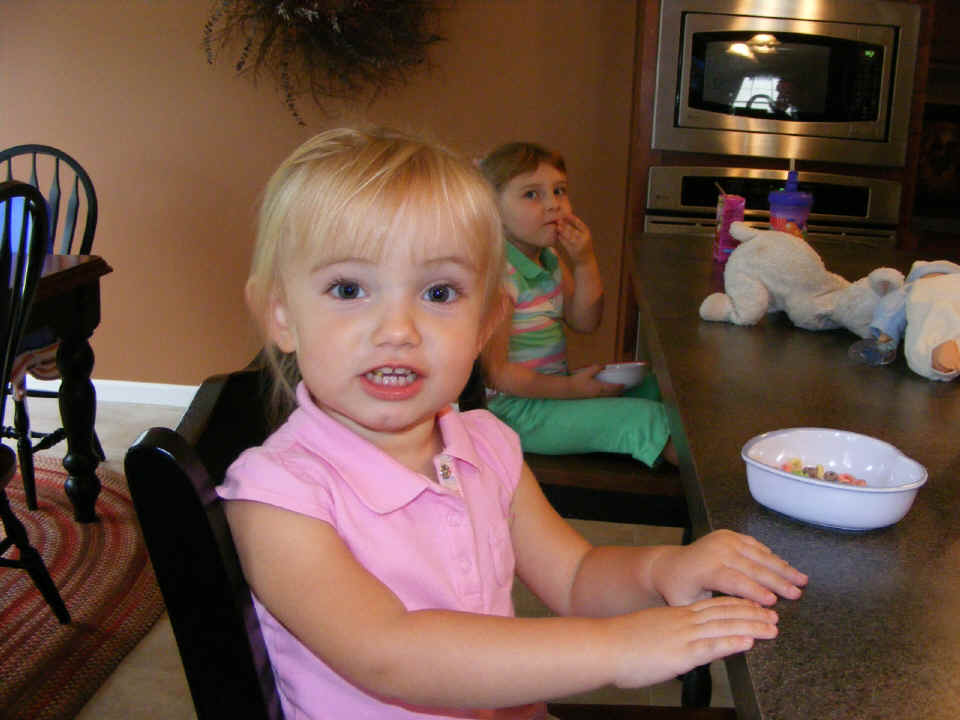 Not to be left out, Katie comes over to get into the closeup photos.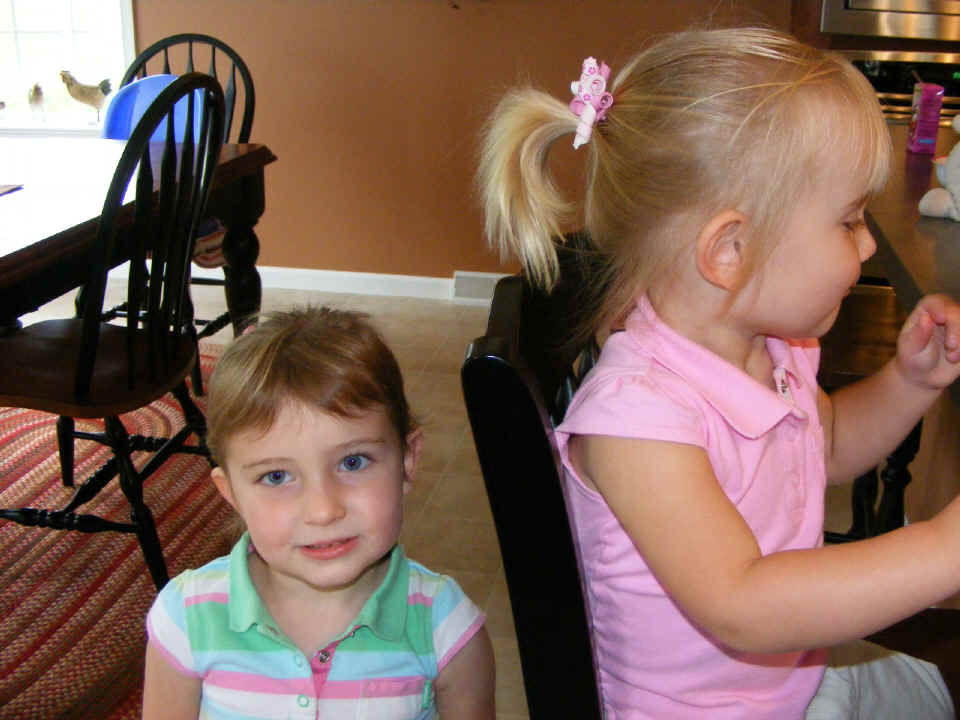 Now that photo will someday cheer a young man's heart when he sees his lady as a two-year-old charmer. Of course, Megan will be upset with granpa for showing these pictures to him in the first place.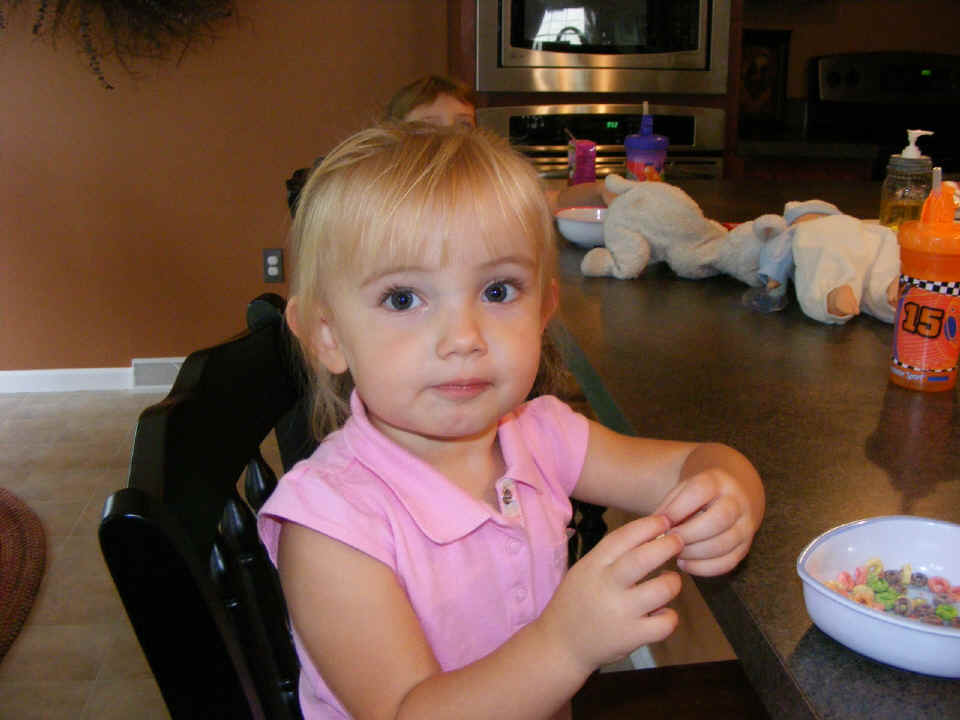 At three and a half, Cheerios make a great snack. Talk about BLUE EYES!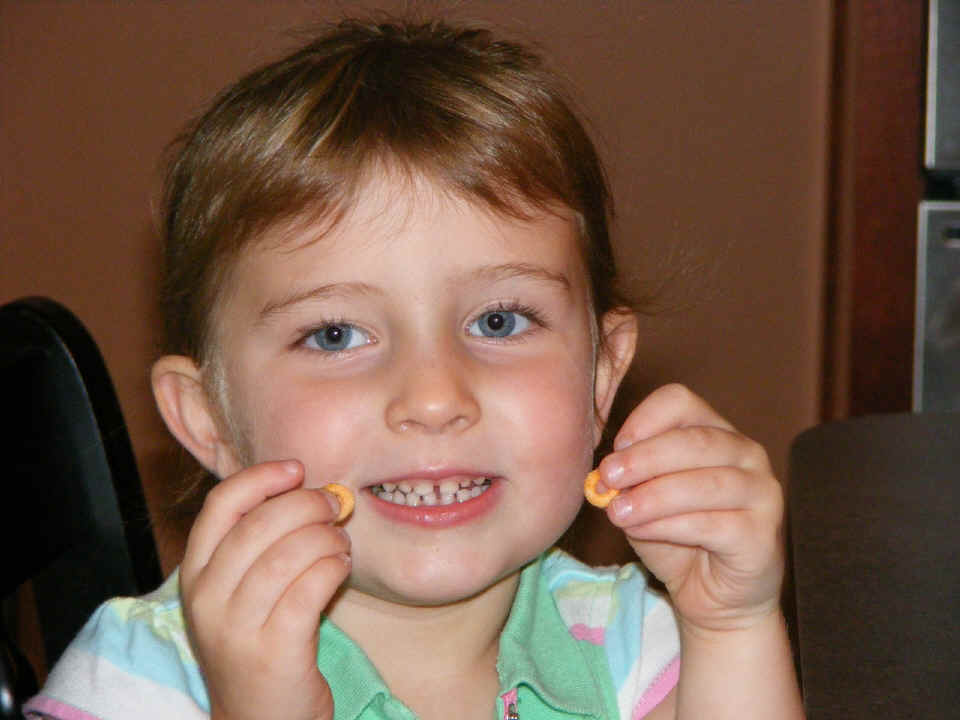 After dinner, it is almost bed time. Tomorrow, I have to go to work in Philly, then over to New Jersey, to the D.C. area, then back home to Tennessee by the end of the week.