June 2022 Vacation Day 22, Entering Alabama · · PAGE 55.
June 13, 2022: We meet up with Alabama state route 17 where Sumter County road 30 ends. The next 13 miles going south will bring us to our next route. The GPS is pointing the way to Demopolis on state highways.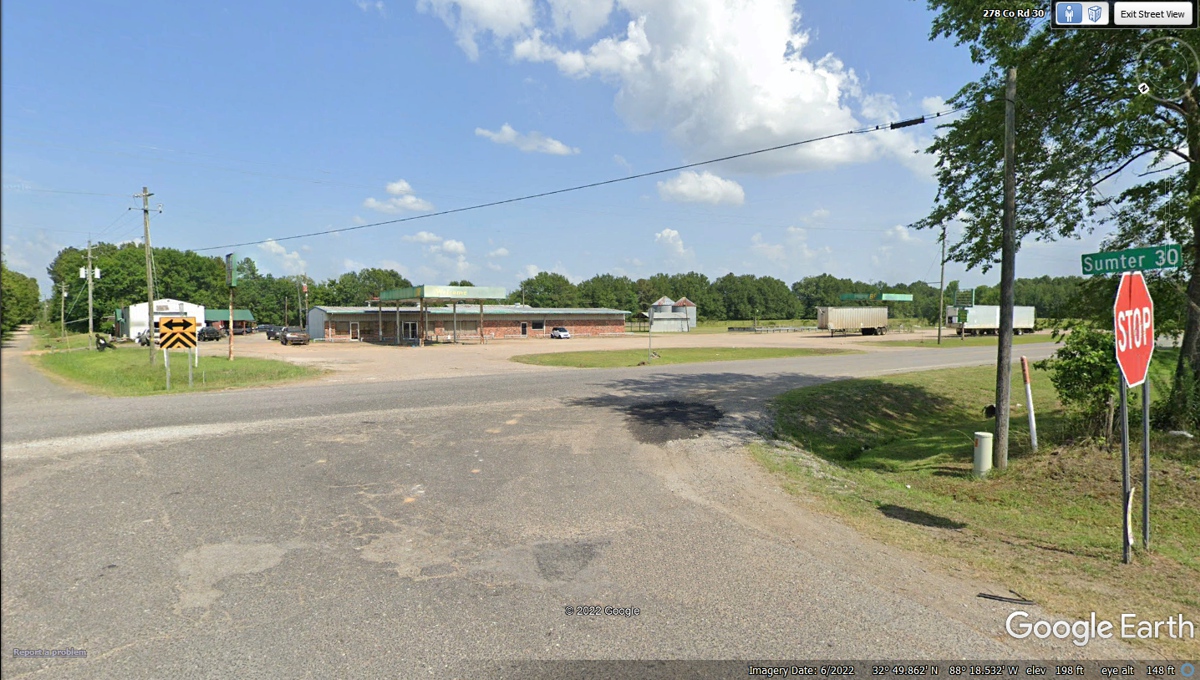 This is a highway that can carry big rig trucks and tourists like us exploring roads I have never used before today.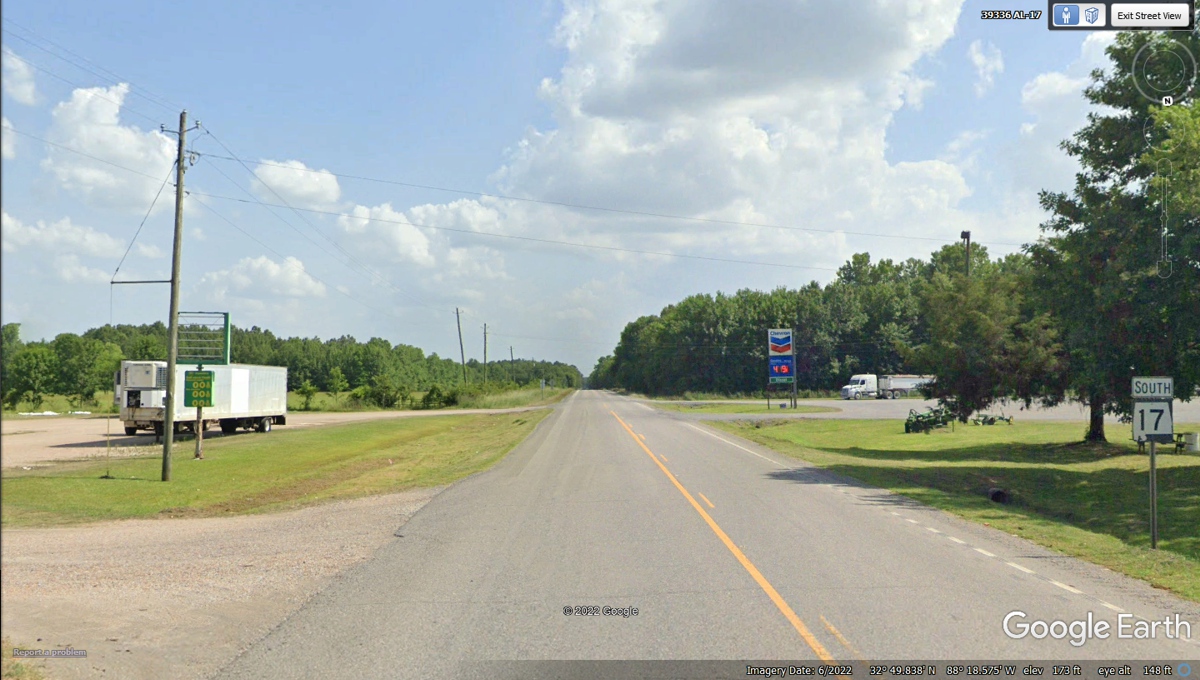 We turned left on state route 28 going East toward Demopolis, Alabama.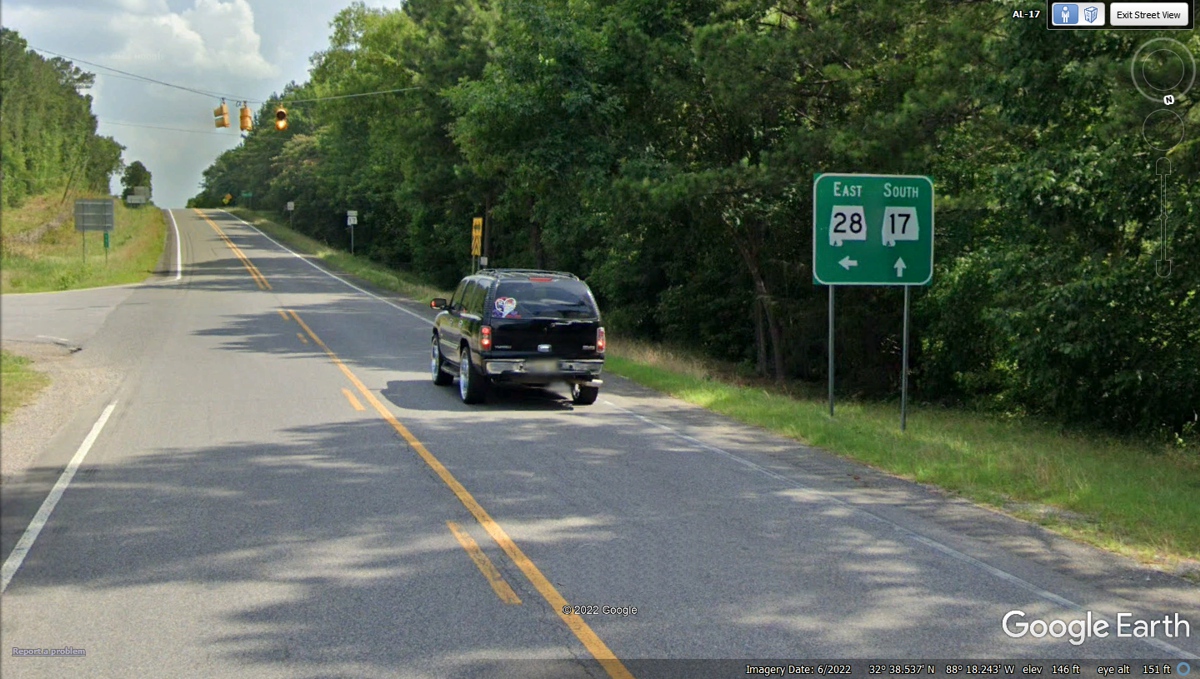 Livingston is the only town on route 28 going East.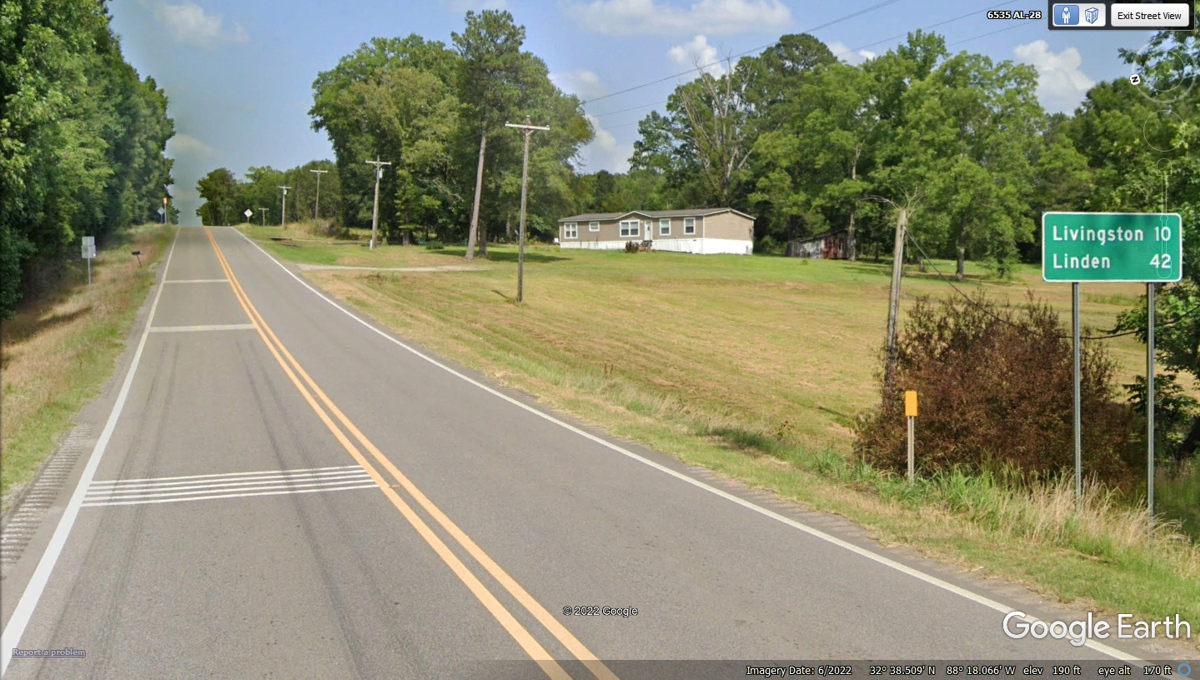 Alabama route 28 going East crosses over Interstate highways 20 and 59 before we reach the town of Livingston, Alabama.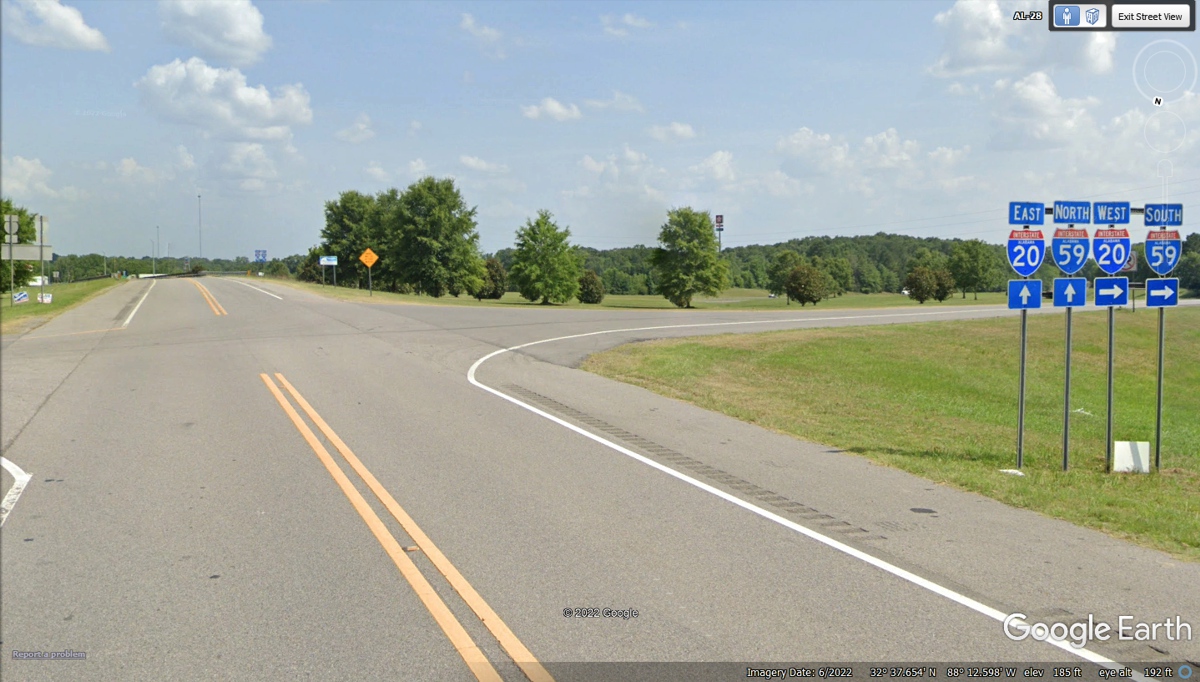 Alabama 28 will join US 11 for two miles down to Livingston then continue East until it reaches US 80 to take us to Demopolis and our motel for this evening.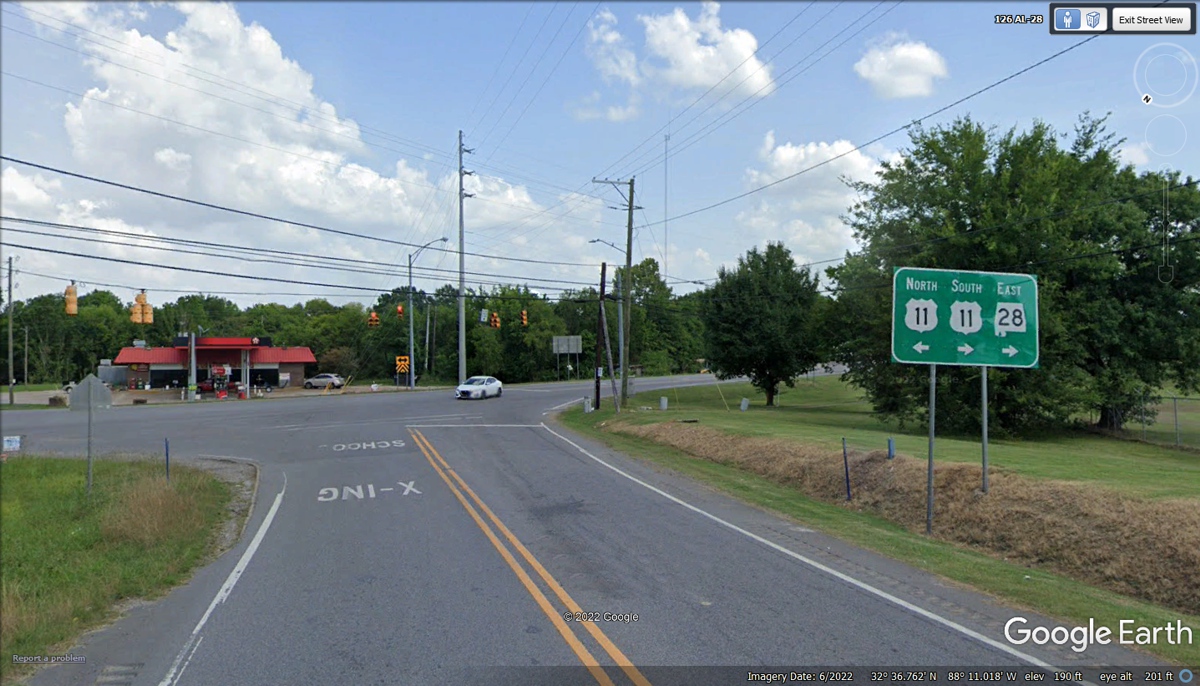 Livingston is a small college town hosting the University of West Alabama on US 11, the main north/south route through town.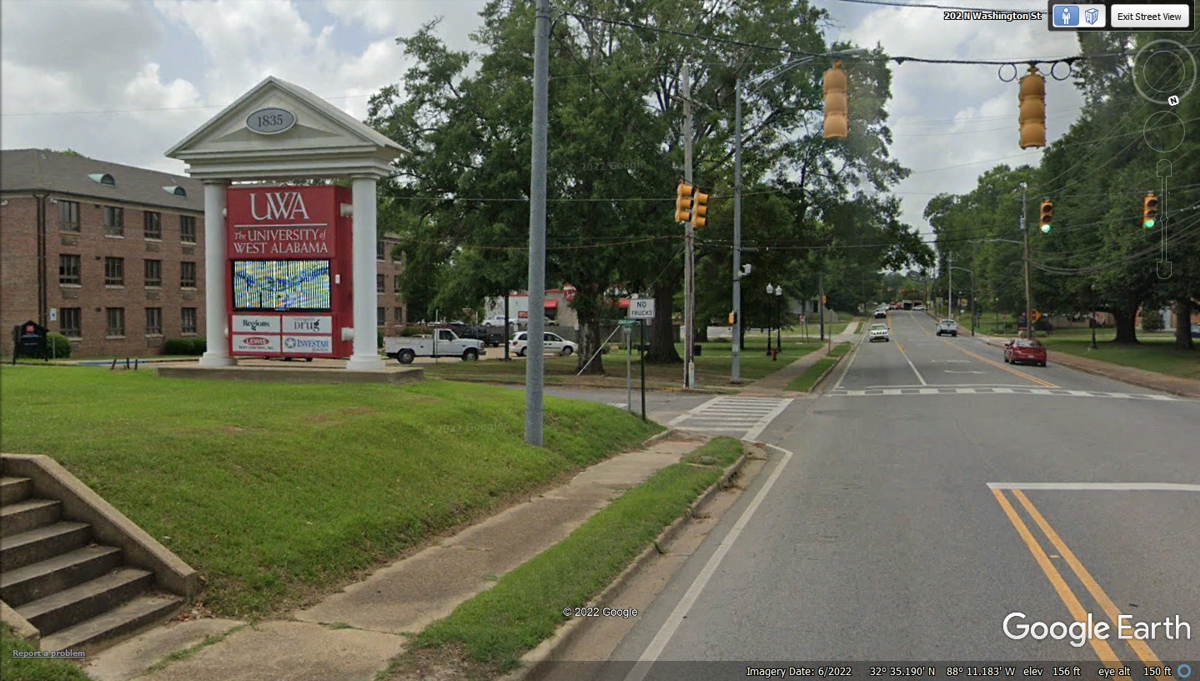 Looking at the dome on the building ahead, I get the idea the county did not want big trucks going that way in front of the Sumter County court house. That is why both routes turn left at this intersection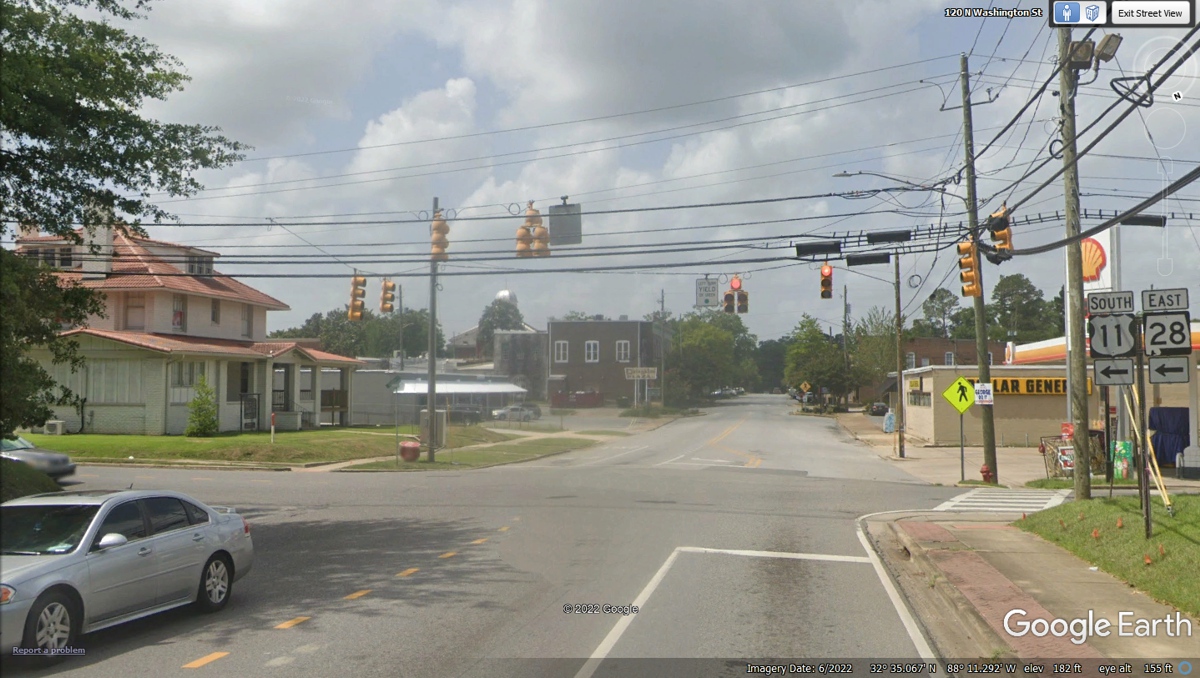 US 11 goes south toward Meridian, Mississippi while we continue East on Alabama route 28 toward Demopolis, Alabama.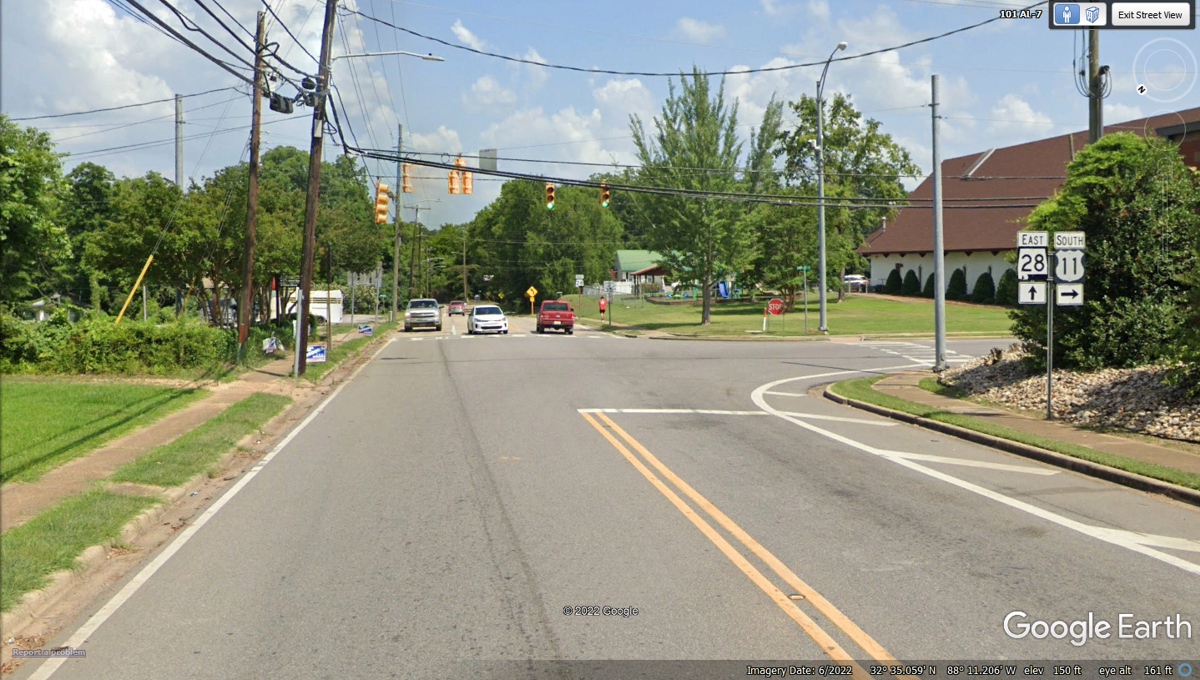 We turned left on US 80 going East toward Demopolis, Alabama to complete our travels for today.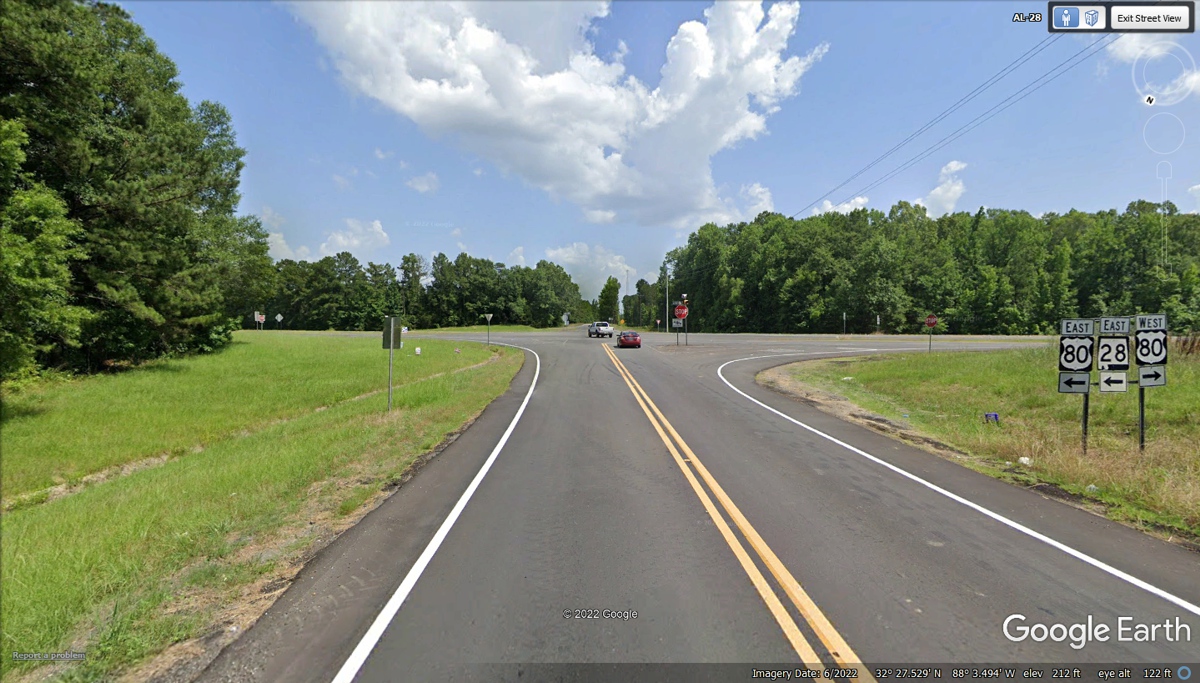 The Best Western Motel is on this side of the city of Demopolis, less than 15 miles from here.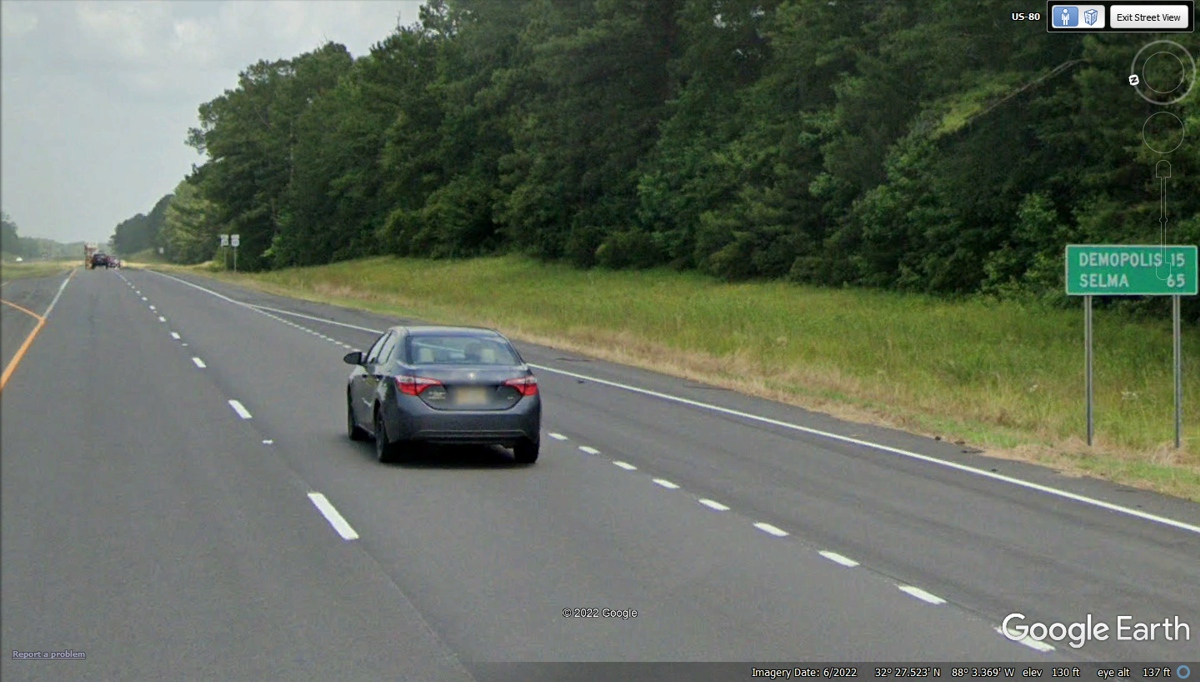 We crossed the Tombigbee Waterway that connects the Tennessee River to the Port of Mobile, Alabama to ship goods via the Gulf of Mexico and beyond.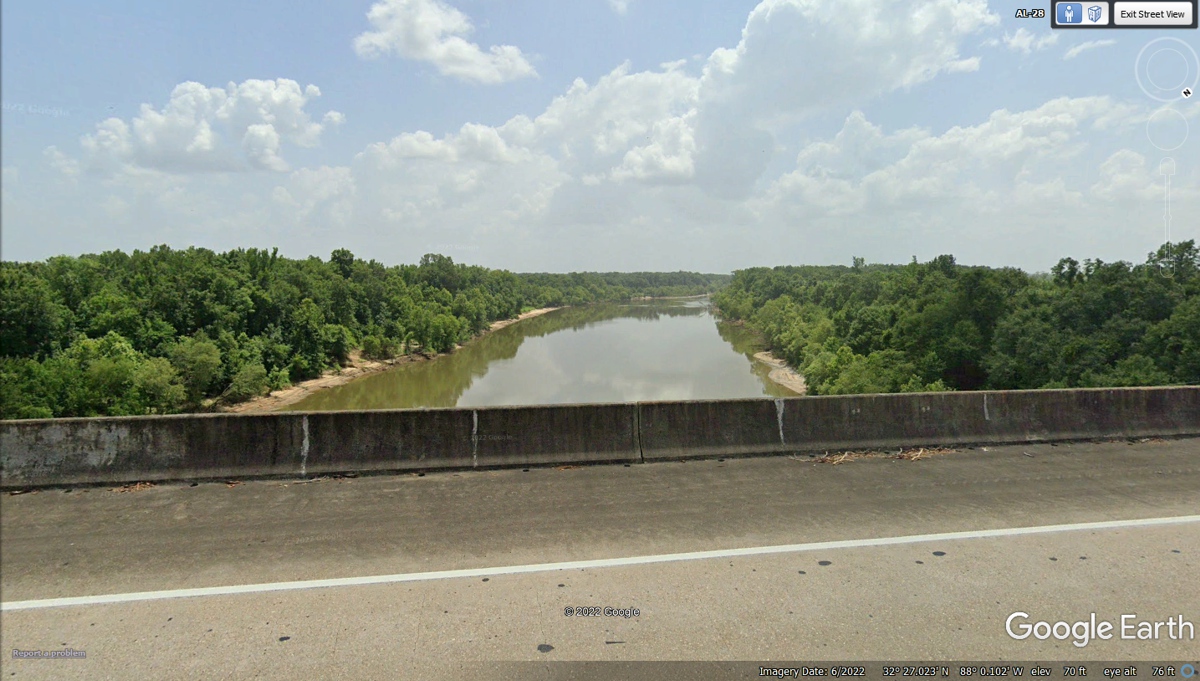 Our final motel turned out to be a good one not far from where her cousin lives here in Demopolis. We got our usual items unpacked from her car and went over to her Cousin's home for our visit. She had not visited him and his family for more than 10 years.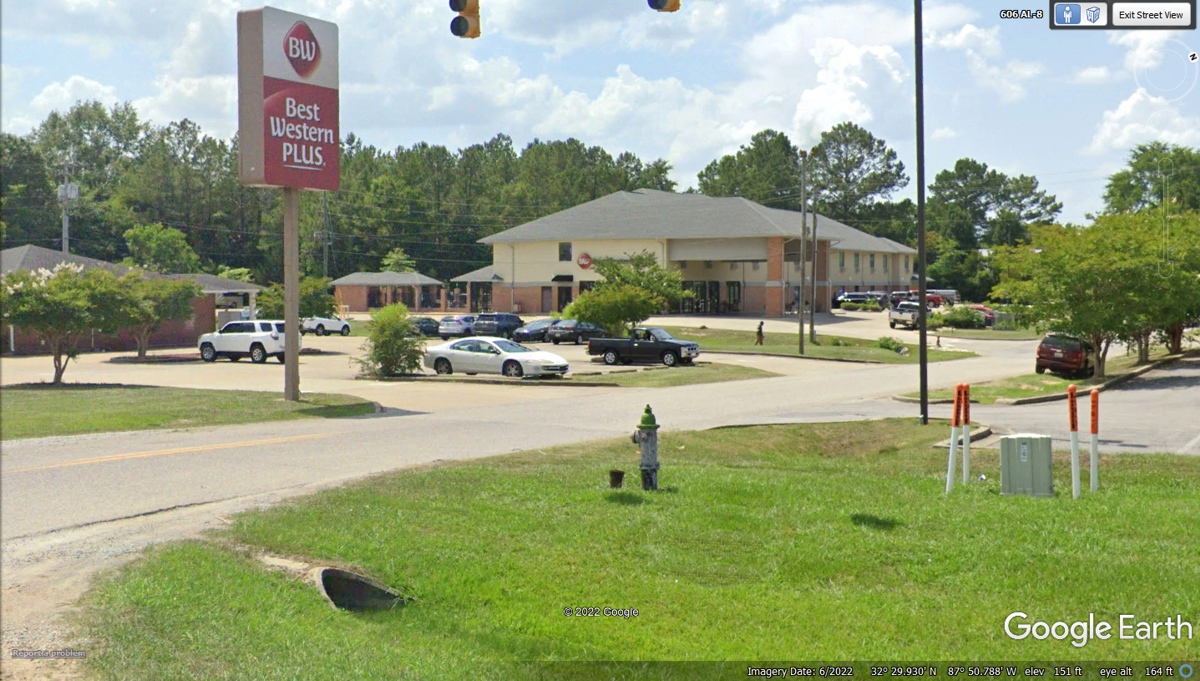 I entered the address for this home in my GPS and it took us to the right place. We were lucky that Chase got along with the dog that lives here. It took a little time for them to get settled. We talked about the trip so far and mentioned we have been getting take-out meals and eating in the car for the past 22 days all across the country. It was because Chase was not allowed inside any restaurants. The subject came up when they wanted to take us to dinner at a local restaurant. They had a menu for the place and we all made our choices which did not take long to go get the meals and bring them here. It was a good evening while covering the history of both families.