June 2022 Vacation Day 19, Fort Laramie · · PAGE 50.

June 10, 2022: US 85 enters the town of Lingle from the north 46 miles from Lusk, Wyoming.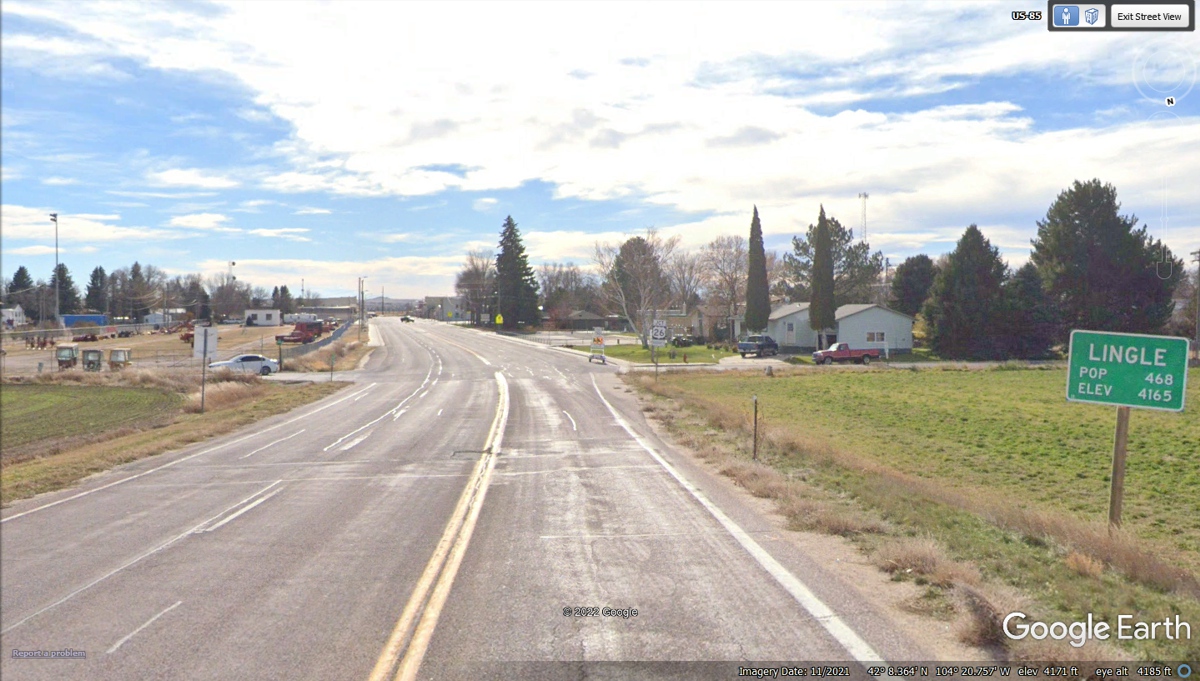 These signs show US 26 coming from the EAST and going WEST as we have been there in Oregon a few days ago.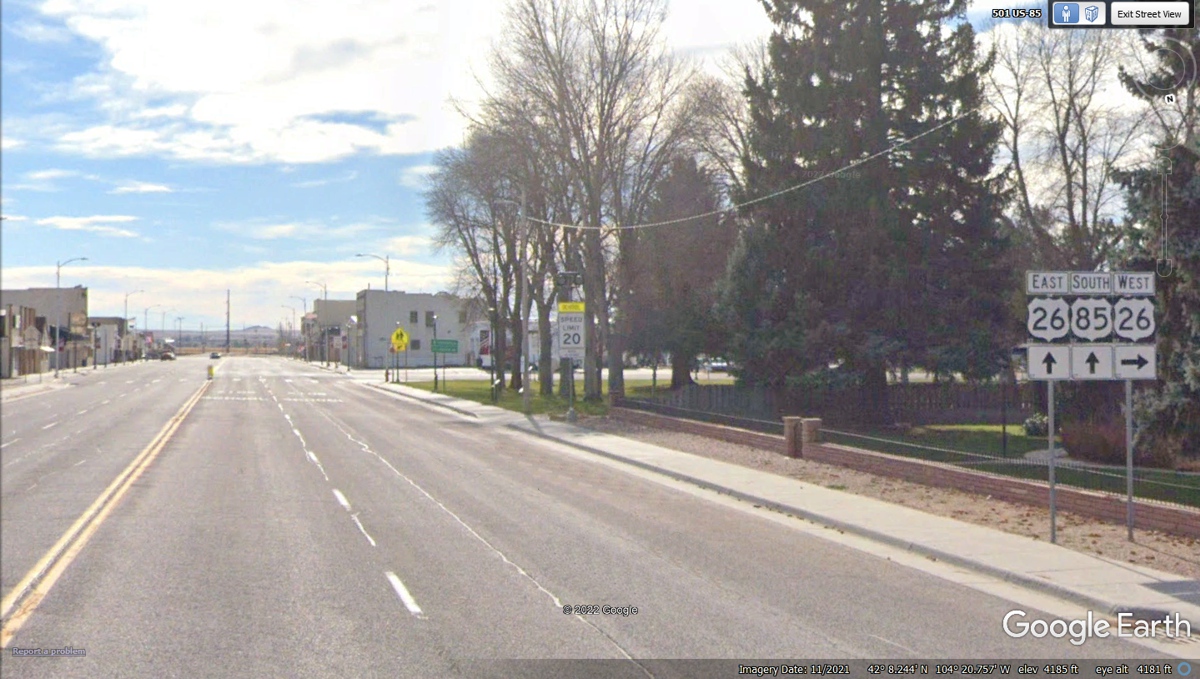 US 26 heads west and it is about ten miles to Fort Laramie.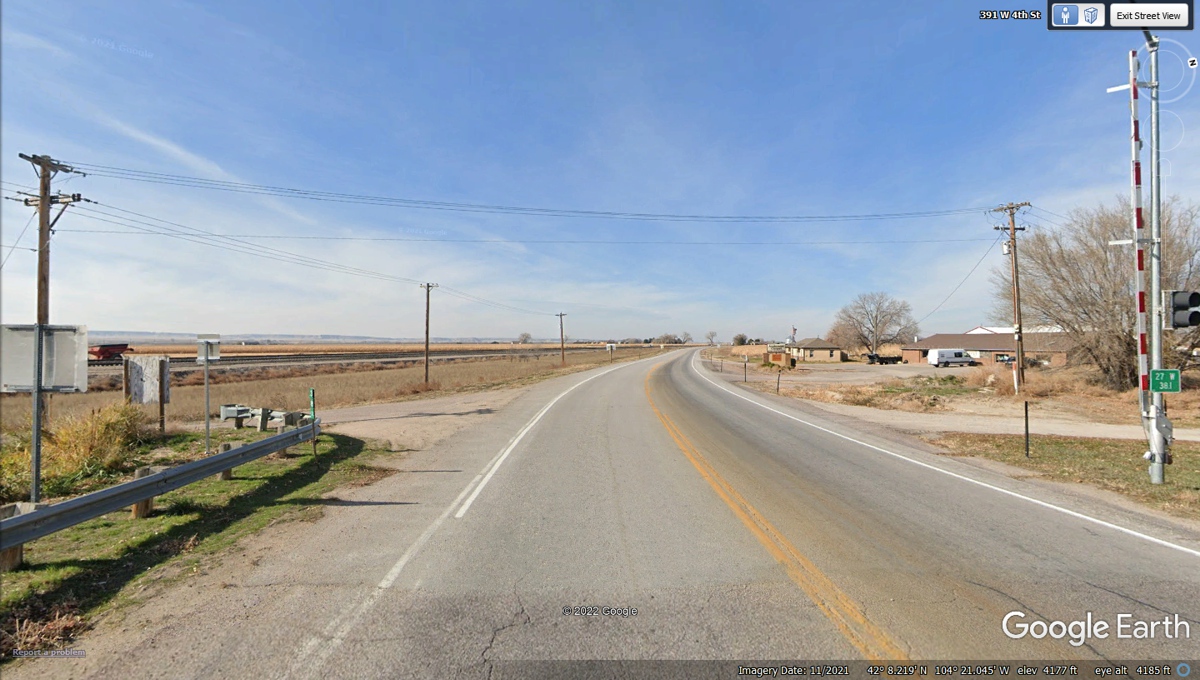 Cross the railroad tracks and follow the county road to the entrance to old Fort Laramie.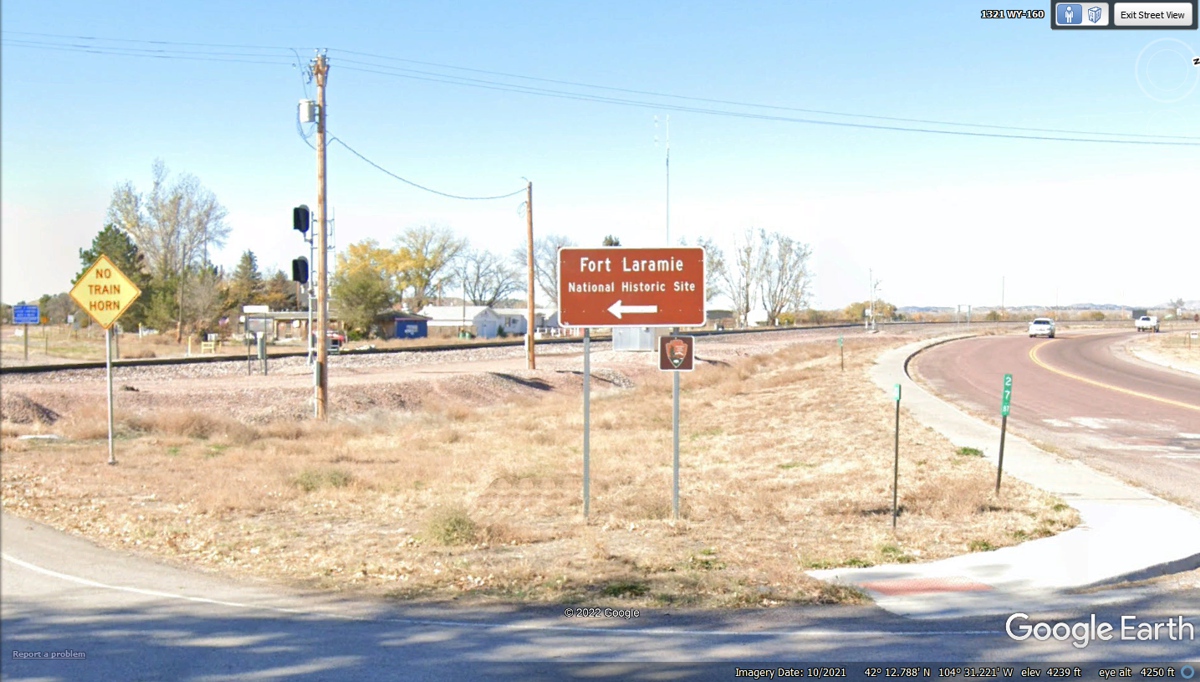 This is what is visible from the county road going to the entrance.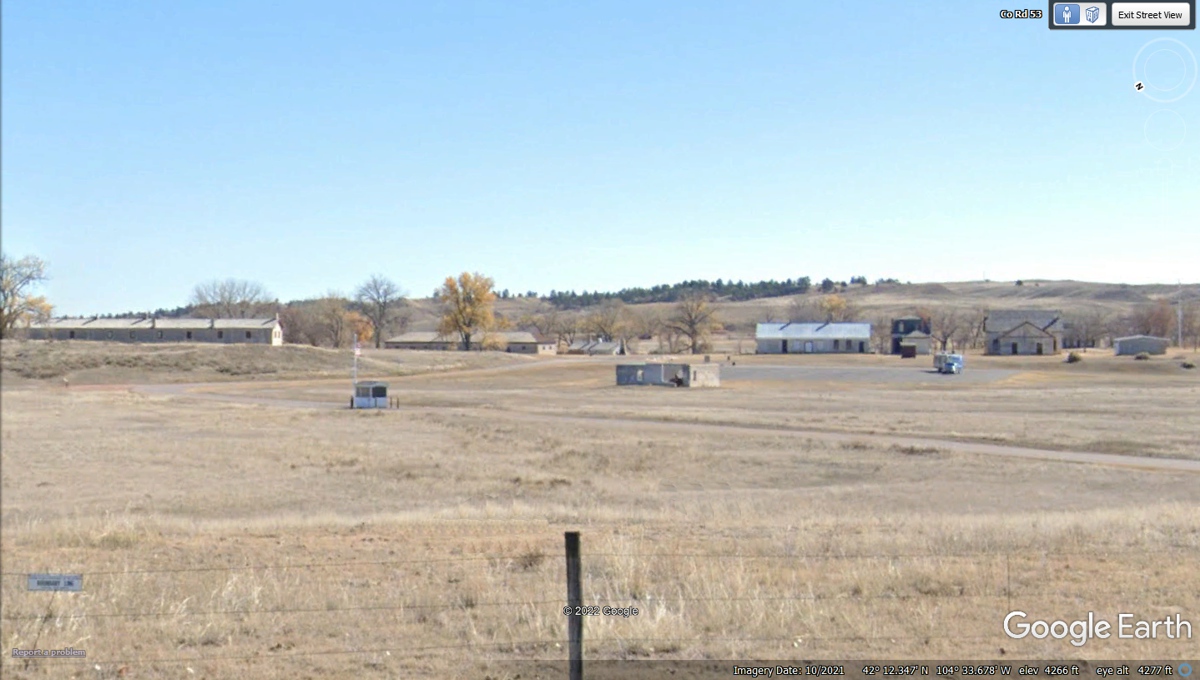 Here is the entrance to old Fort Laramie.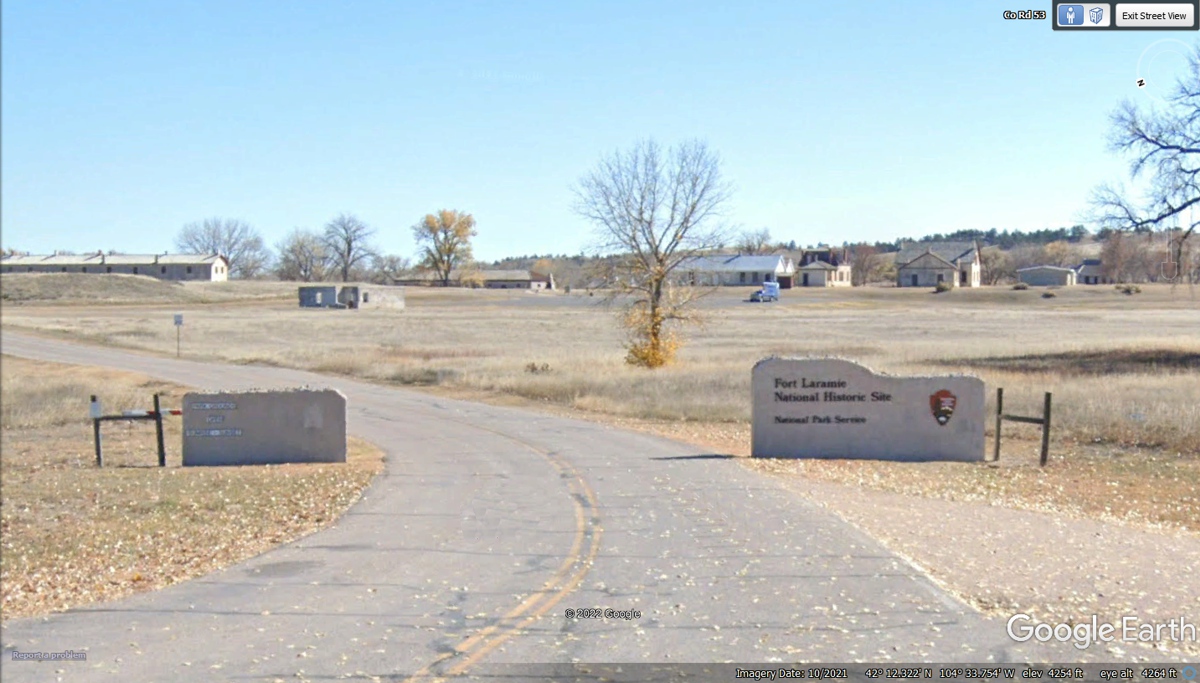 Some of the buildings in these photos are replicas built by the park service on the spot of the original buildings.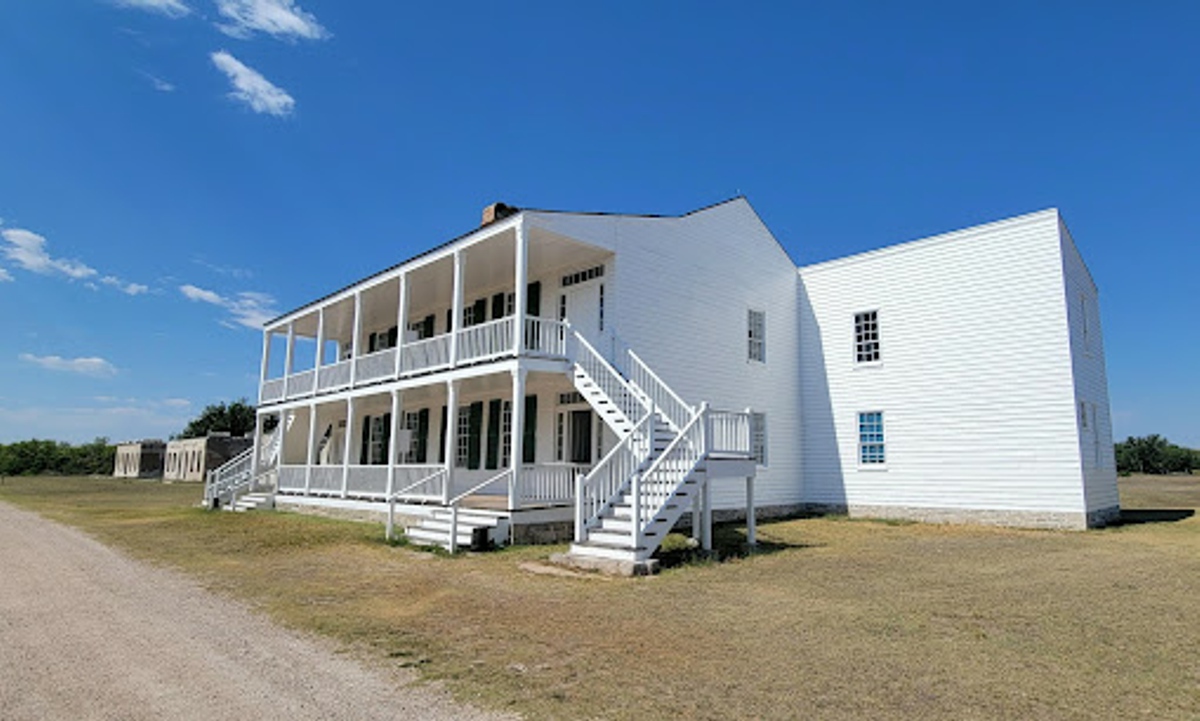 This monument is near the center of the old fort.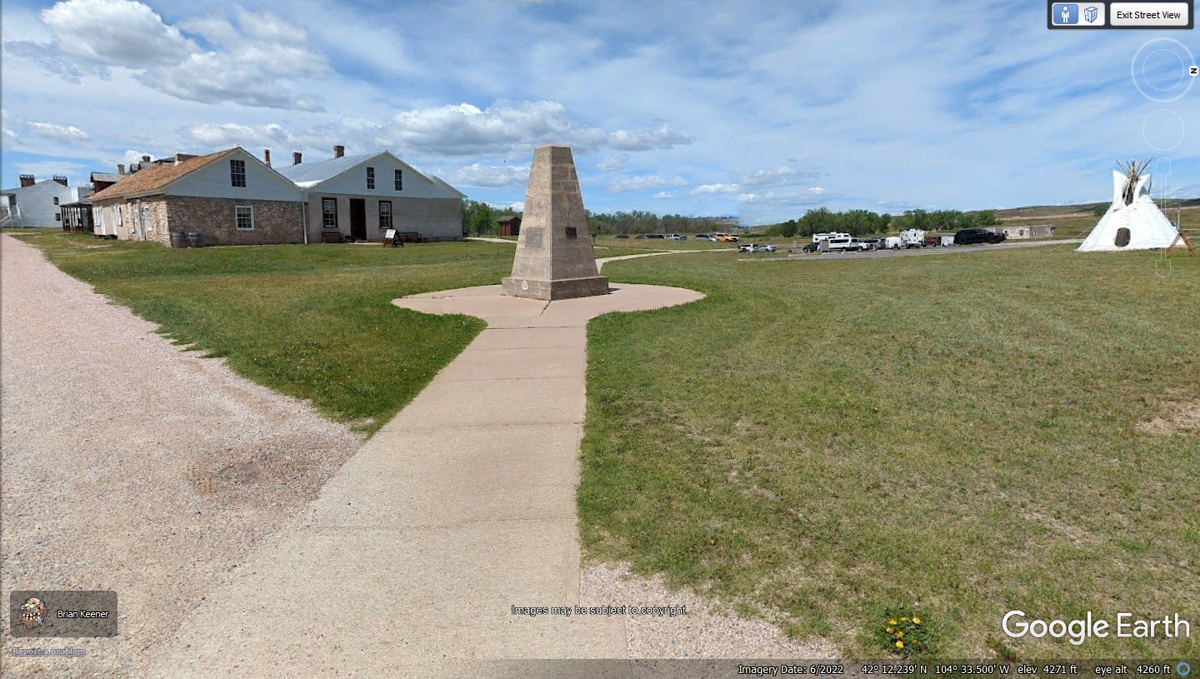 Older buildings have been restored.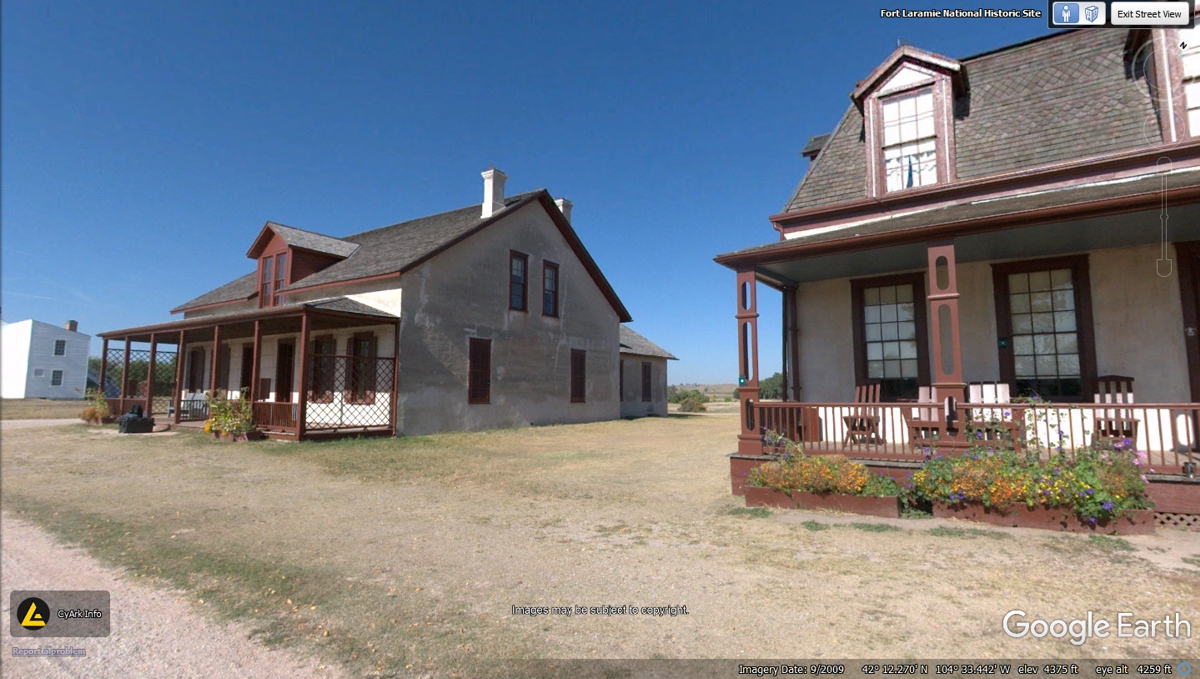 Some are old, and some buildings have been updated to preserve them.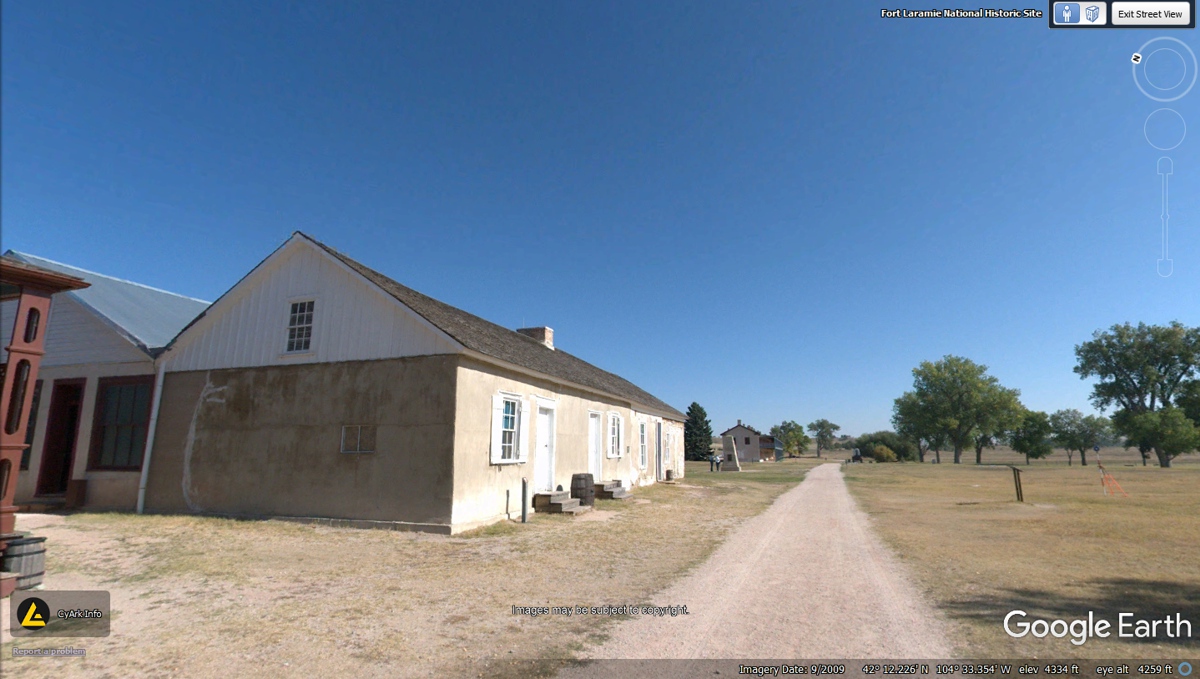 Barracks building for the US Army soldiers when this was an active fort on the frontier.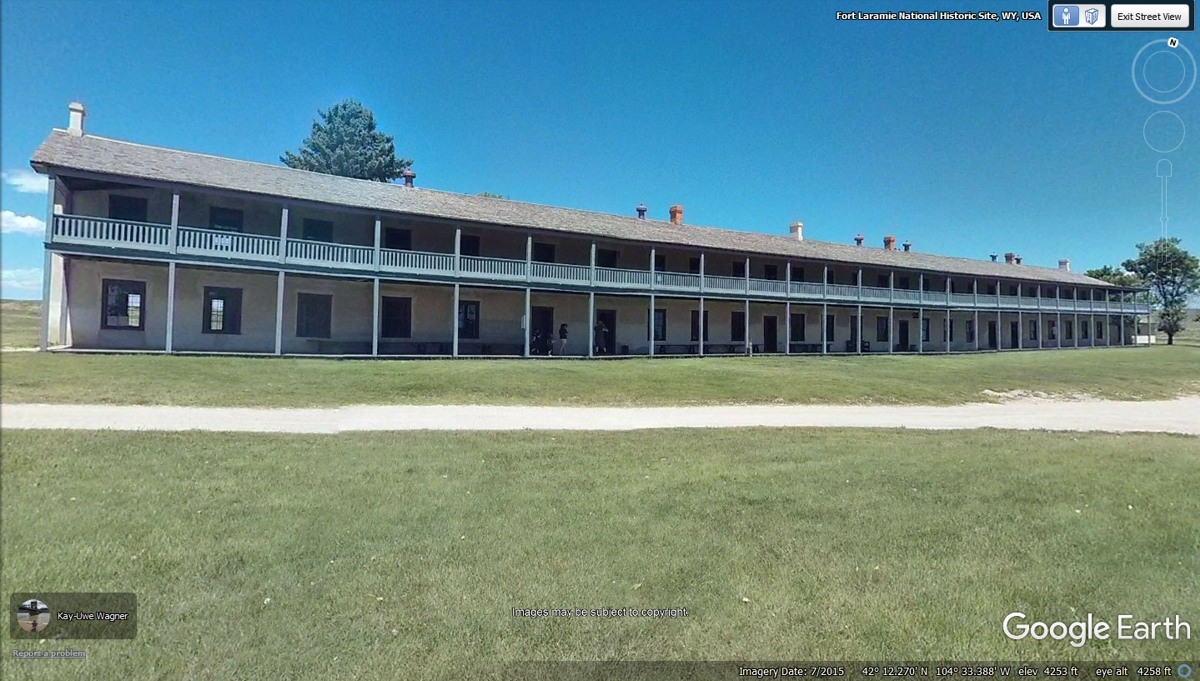 A restored Conestoga Wagon on display.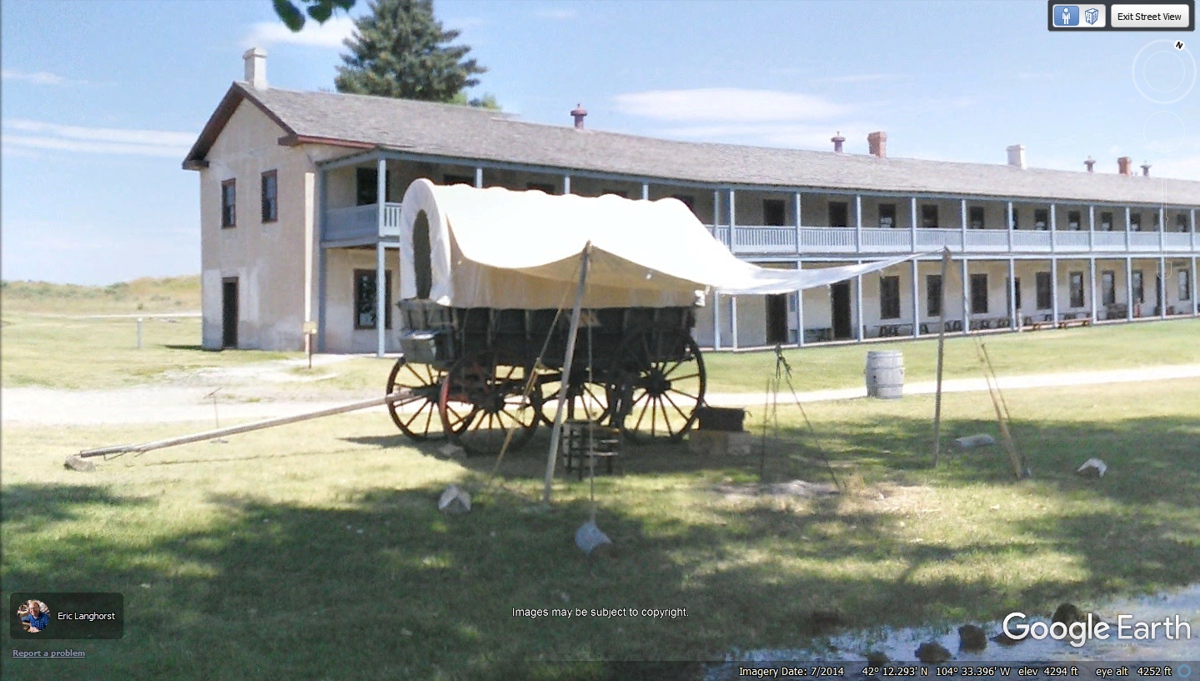 The park ranger office is in this building along with the souvenir shop. I met the ranger and he gave me a map to find the Oregon Trail Wagon Ruts.