Pennsylvania Visit - April 2009
April 5, 2009: I took these photos of my son and his family on a beautiful Sunday afternoon.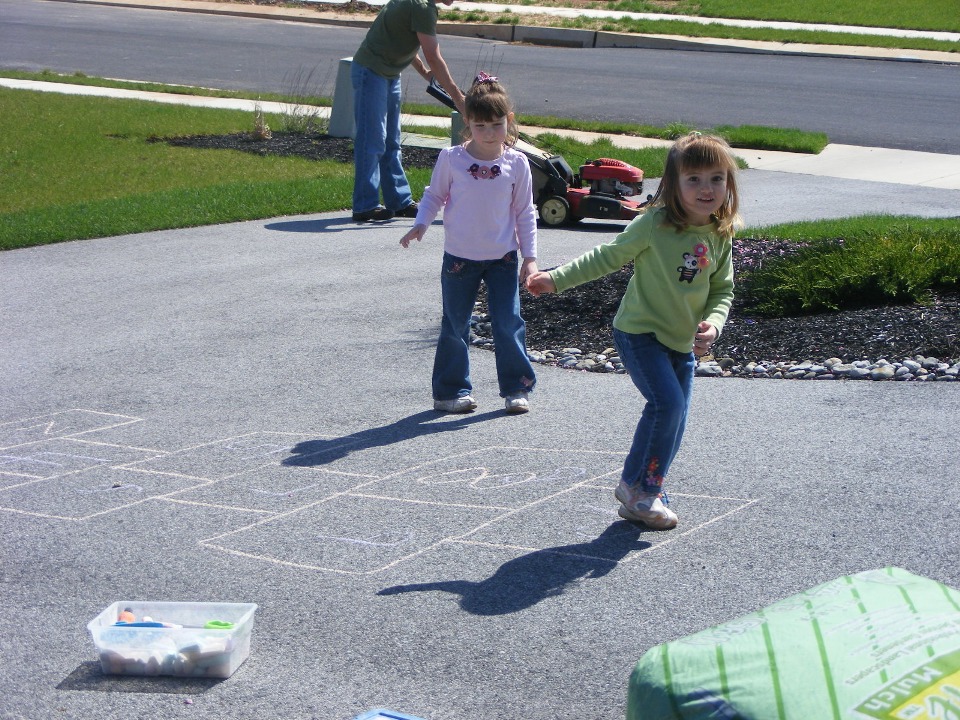 "Show me your profile" is happening only because the girls did not know I was taking this photo.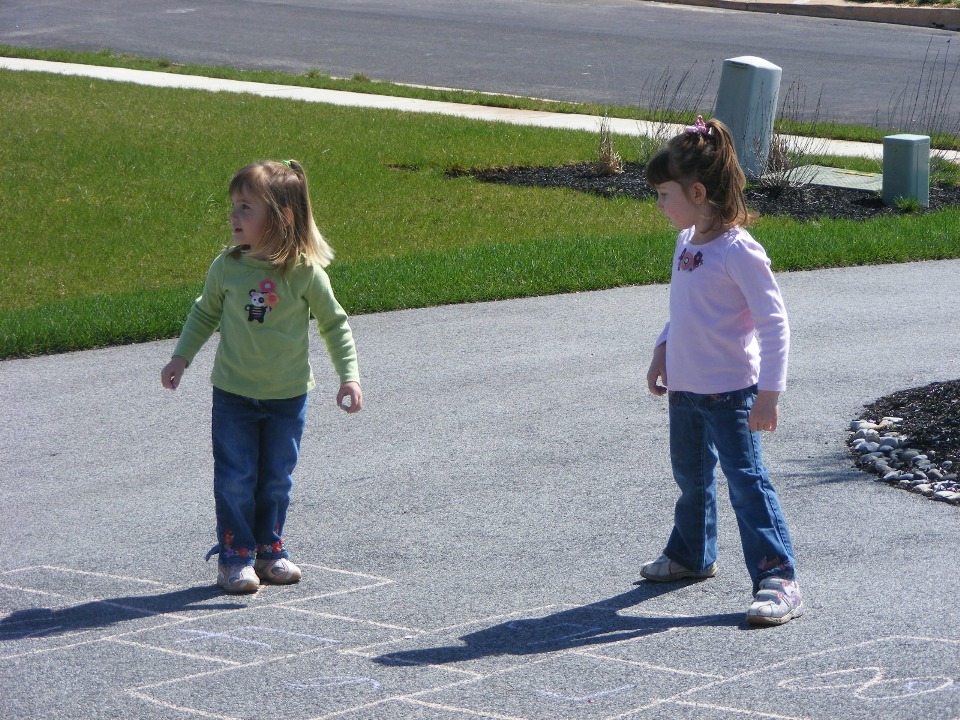 Mom Christine keeps an eye on things and talks about the rules of hop scotch.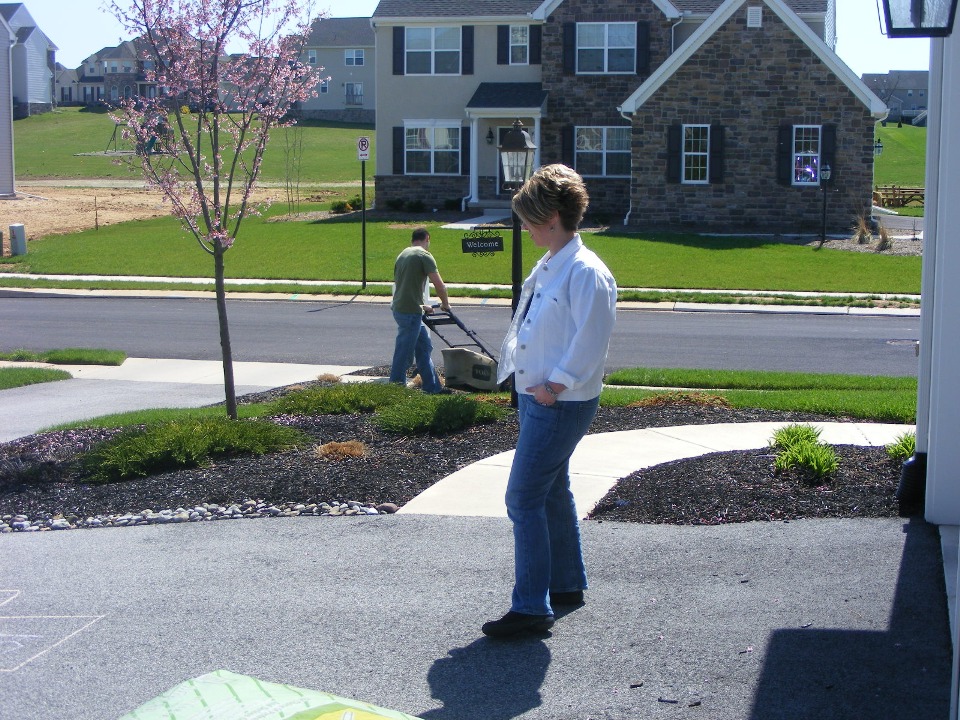 Megan likes to pose for the camera.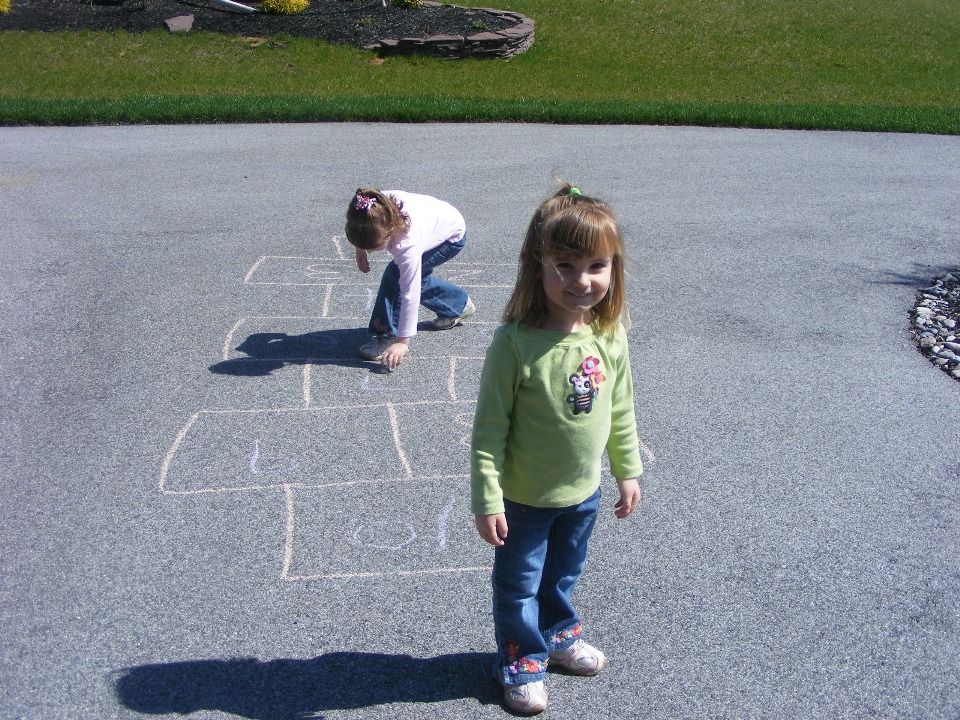 Yes, the wind was gusting a bit this afternoon.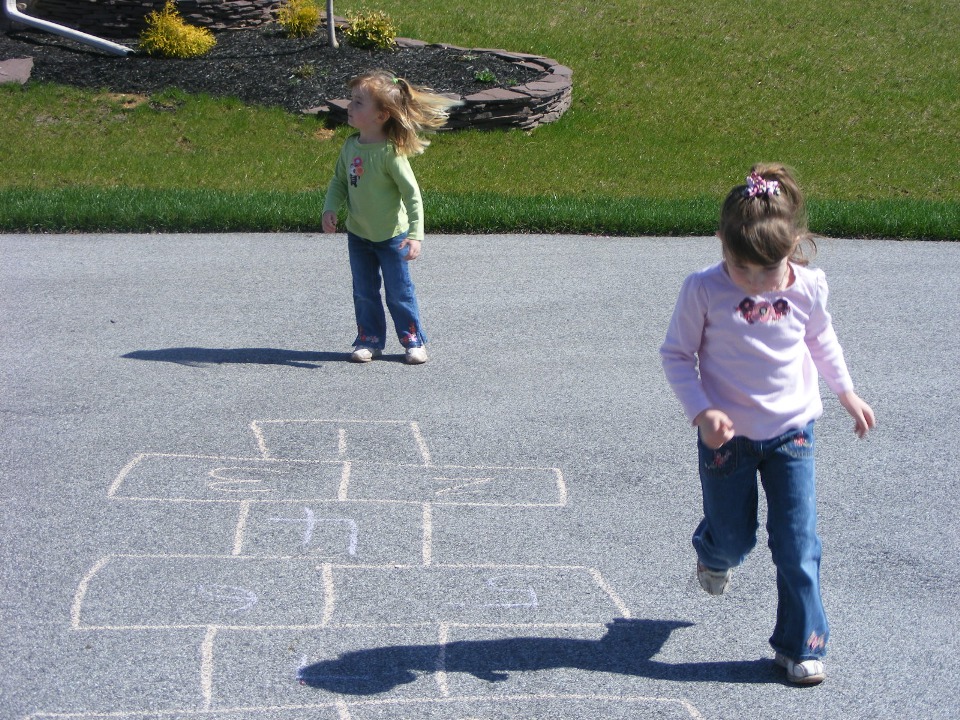 Megan strikes a pose again in the kitchen.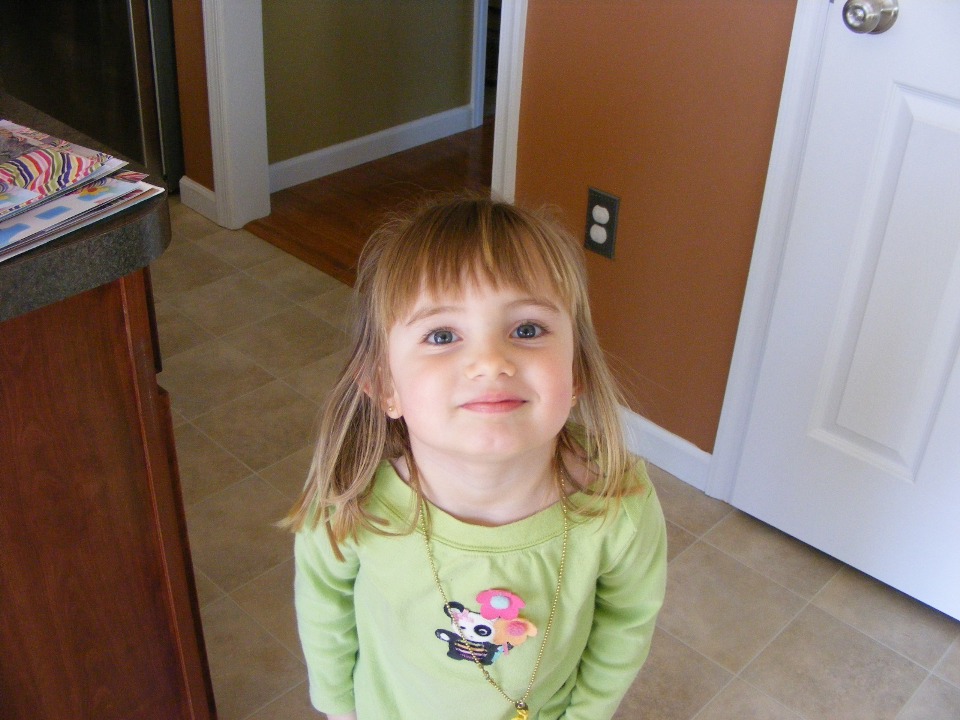 Megan has her dad's chin dimple. Katie resembles her mother at a young age.