Heading South in Georgia and Florida · · PAGE 39.
July 28, 2019: It is SUNDAY and we have a short stop in Atlanta for lunch with Linda's daughter before continuing to Florida. This is the hotel where we slept last night. The nice thing about today being Sunday, the traffic going into Atlanta won't be so bad. I went to college in this area in the late 1960's and learned how to deal with heavy Atlanta traffic. We left the motel at 9:25 AM.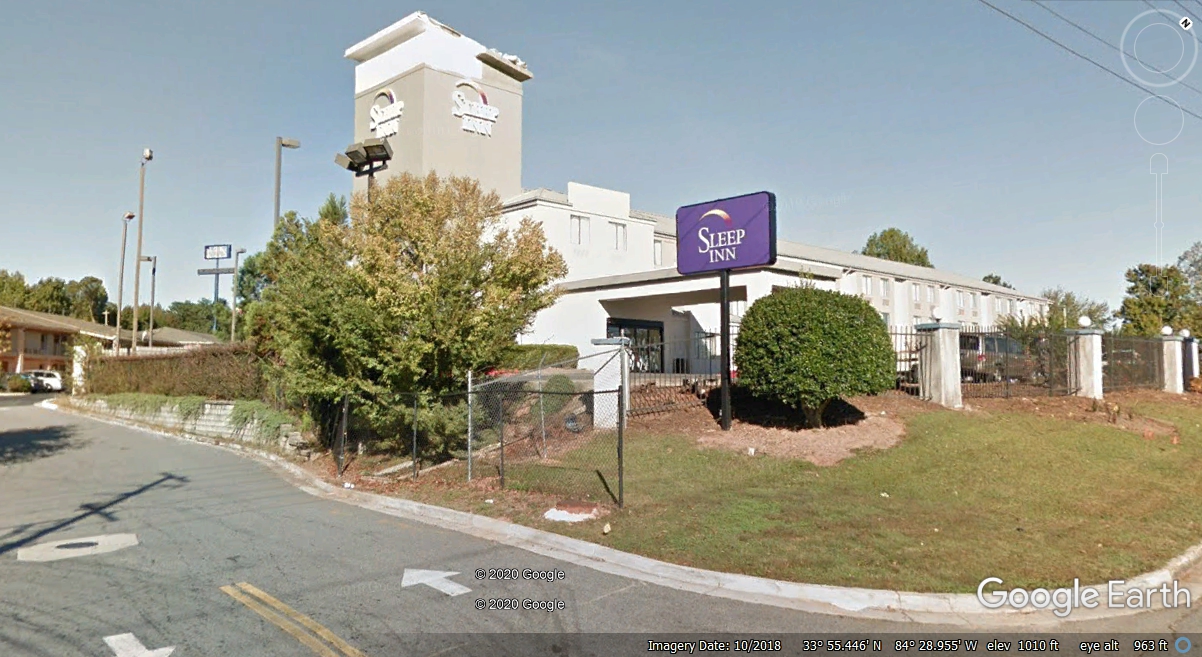 If you have never been through Atlanta on I-75 or I-85, the next couple of photos should awaken your appreciation about living in smaller towns. This complex roadway mess is all about connecting northbound and southbound traffic to the 63 miles of the Interstate 285 bypass around Atlanta, OR just getting in or out of Atlanta on I-75. Before I-75 and I-285 were built, US 41 and Georgia highway 3 (together) was the way in and out of Atlanta from the northwest side and the south side of town. Georgia 401 is the state route nmber that is Interstate 75.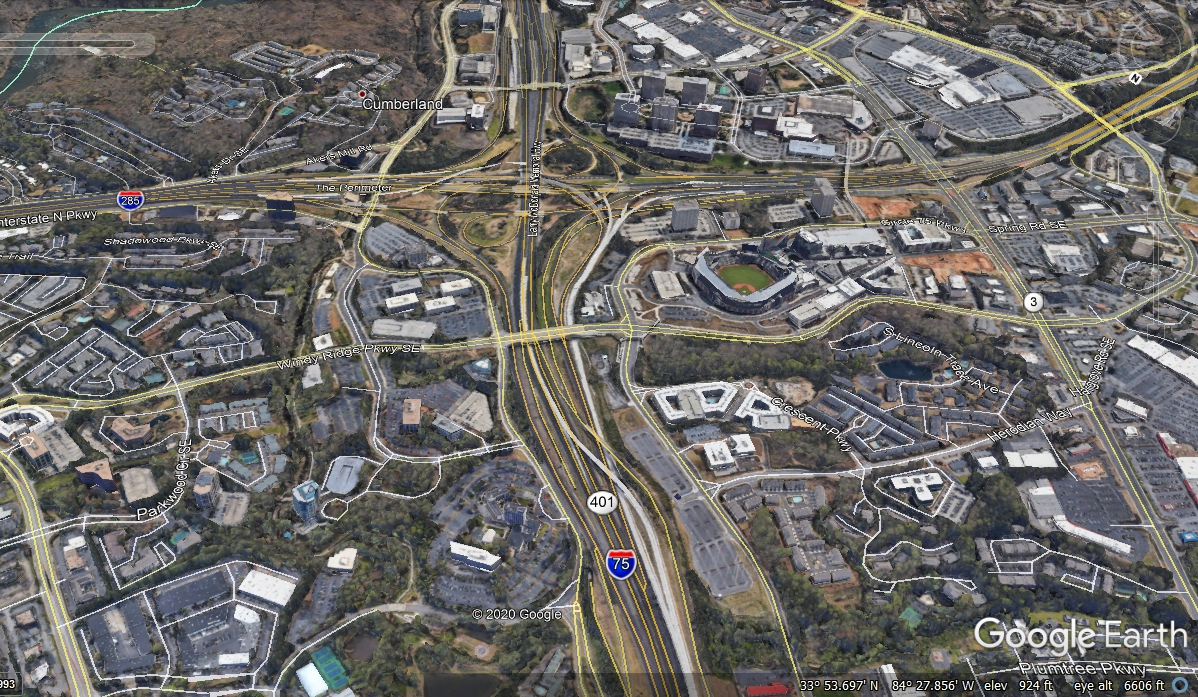 The four left lanes are going into Atlanta. A pair of lanes send one lane EAST on I-285, and the second lane WEST on I-285. The right two lanes can be used to get to the baseball stadium known as SunTrust Park when we passed here in July 28, 2019. Since then, SunTrust bank merged with BB&T bank. Together they are now known as Truist. When I looked at the baseball stadium with Google Earth, the name Truist was on the image. In this short stretch of highway, there are EIGHT lanes going SOUTH.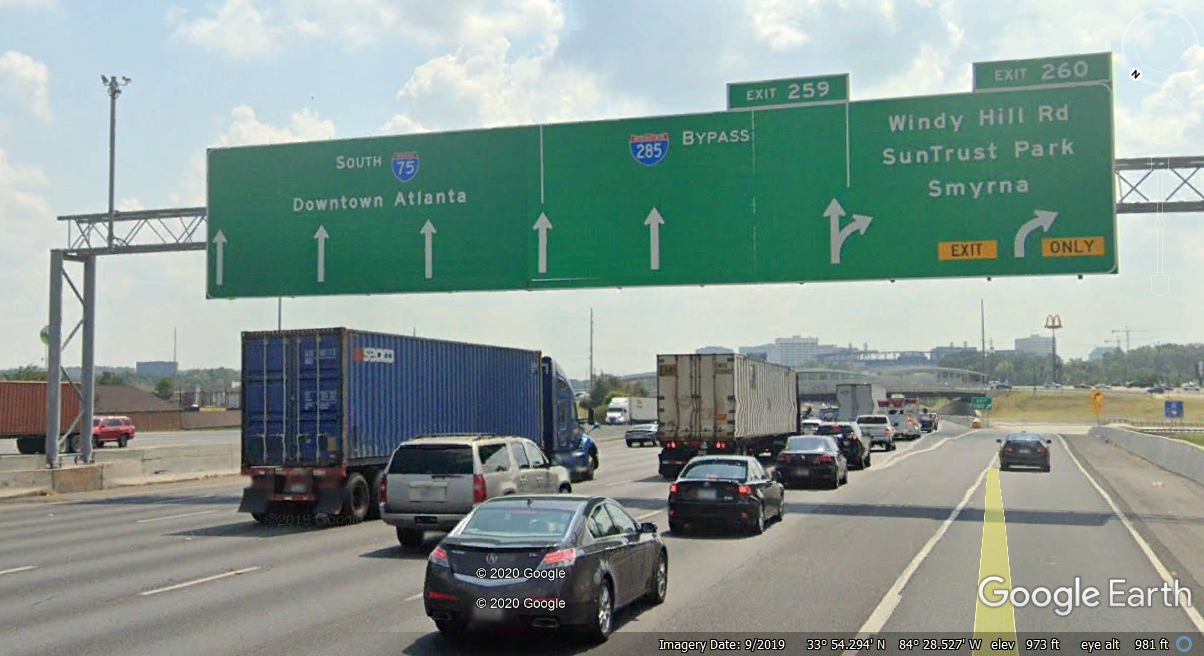 The locals call this section of I-75 and I-85 running together the "Downtown Connector" which has EIGHT lanes going south toward Georgia Institute of Technology (Georgia Tech).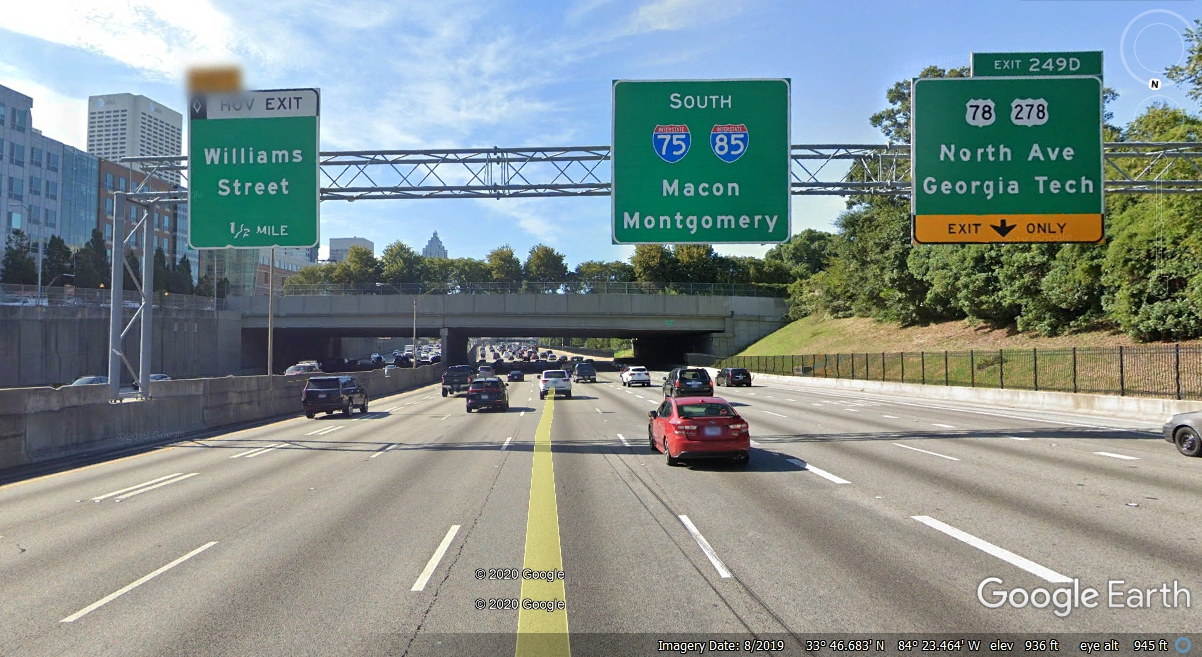 After passing Georgia Tech and another off ramp, there are now only SIX lanes going south around the heart of Atlanta with all it's TALL buildings. We will get off at Exit 248A.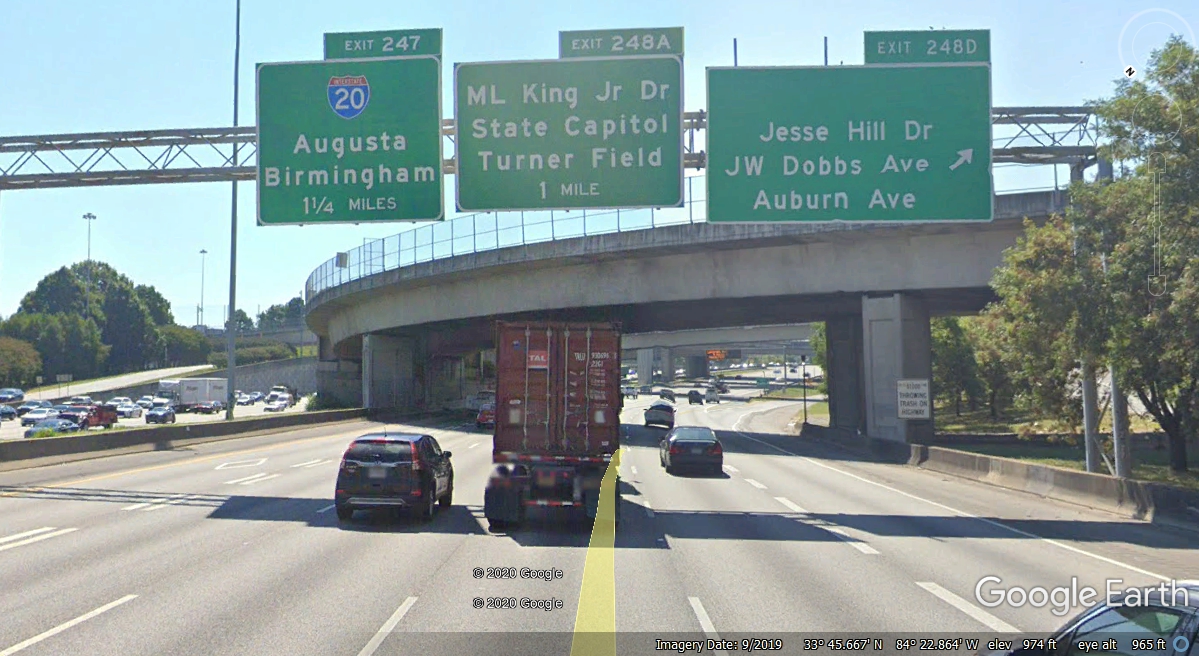 The number of lanes change quickly in this part of town.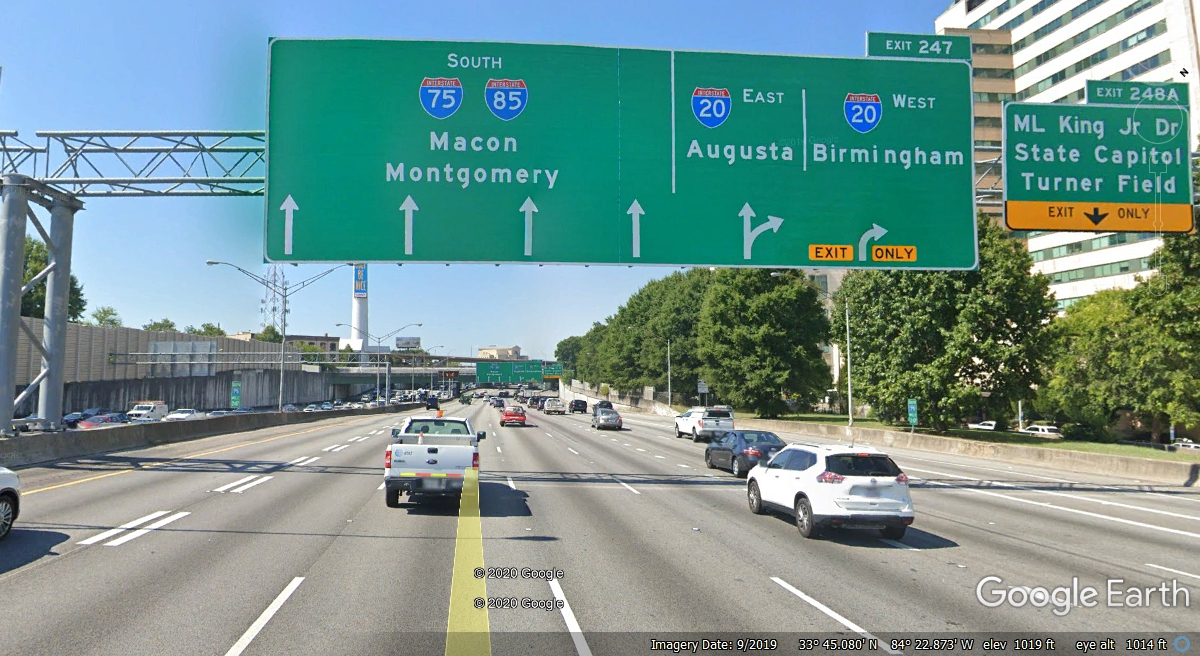 The off ramp to get to Linda's daughter and her apartment takes us in front of the Georgia state capitol building.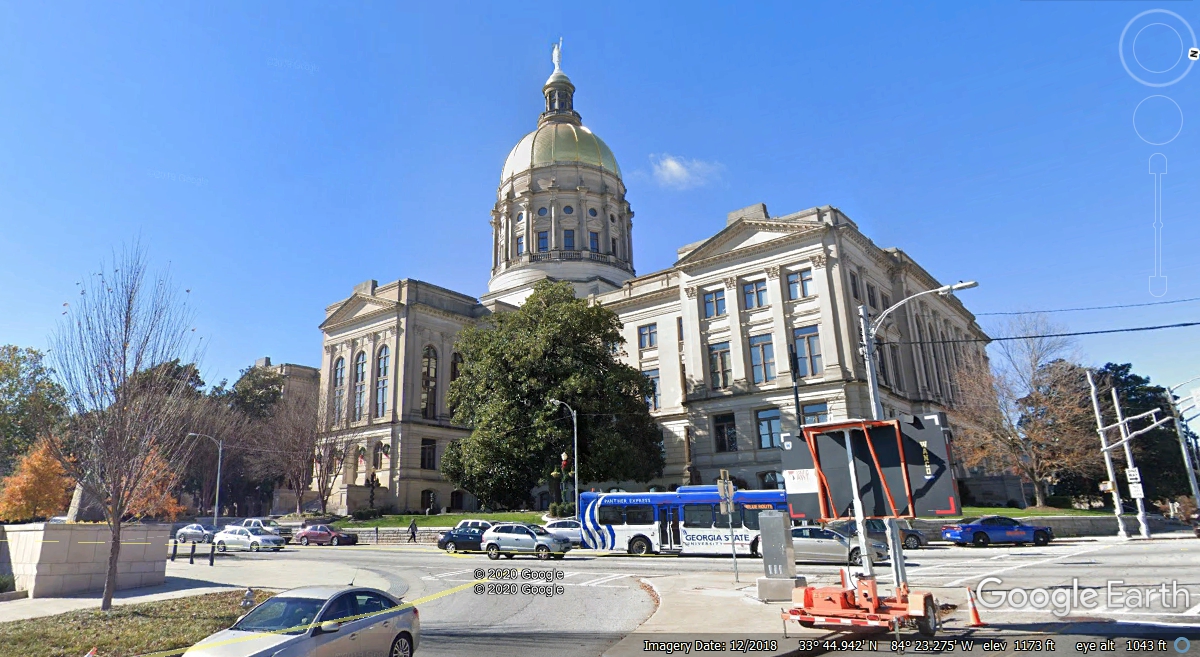 We stopped in Atlanta to visit with Linda's daughter who lived in this apartment building about half a mile from the capitol building. We arrived here at 9:53 AM GPS time.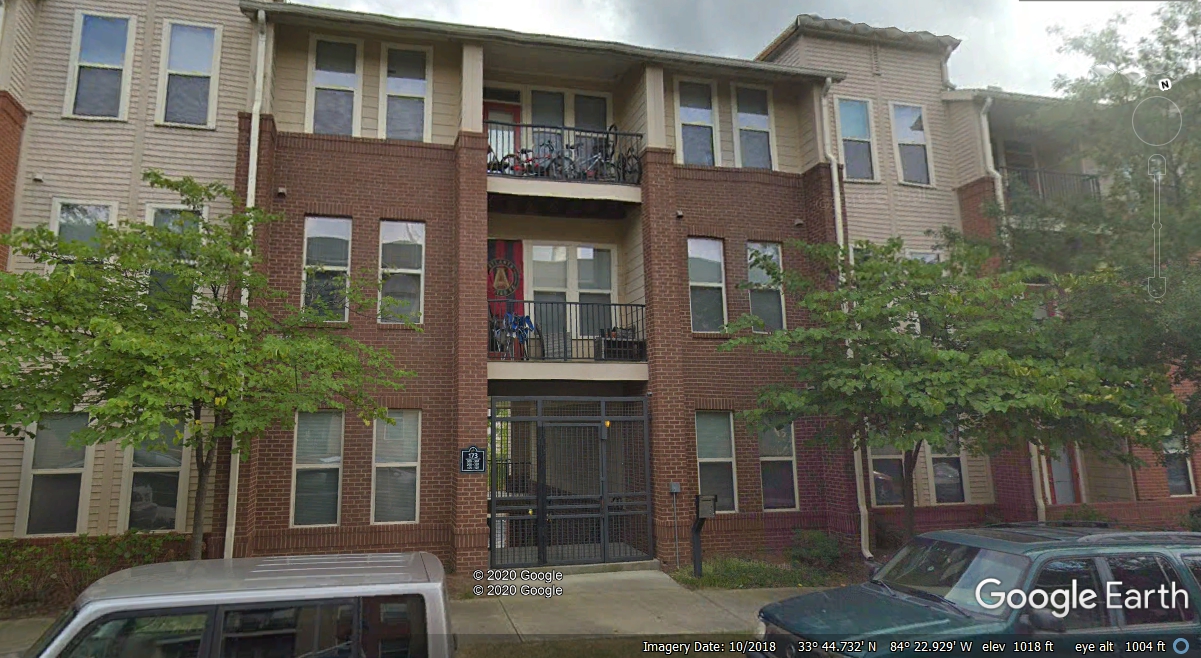 We went to this restaurant across the street from a nearby cemetery. The name of the restaurant was "Six Feet Under."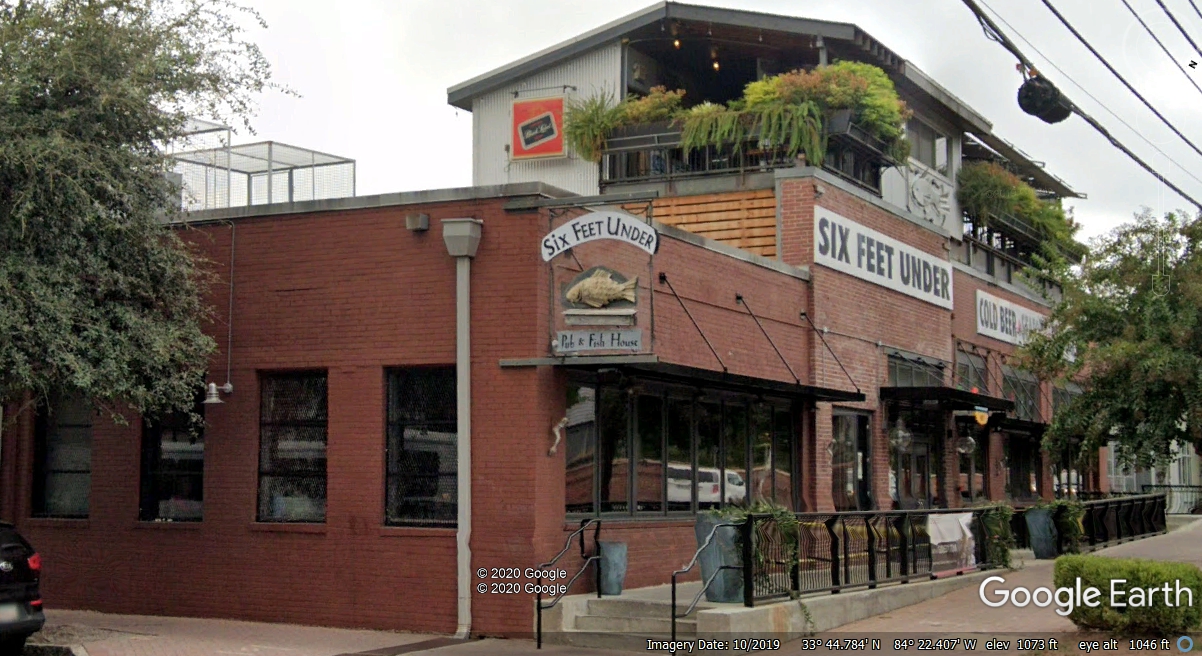 There is no doubt about Jessica being the daughter of my friend Linda. Before today, I had not seen Jessica since she was a toddler.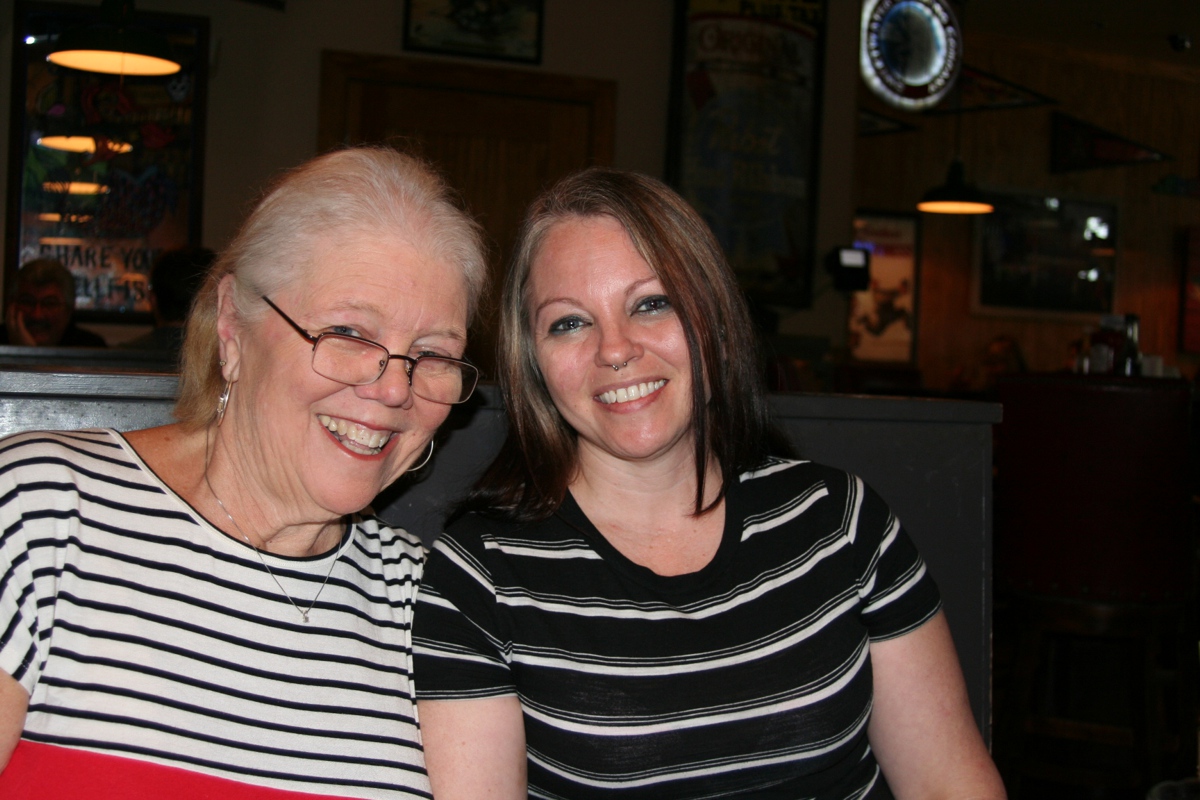 They both have BLUE EYES and big smiles.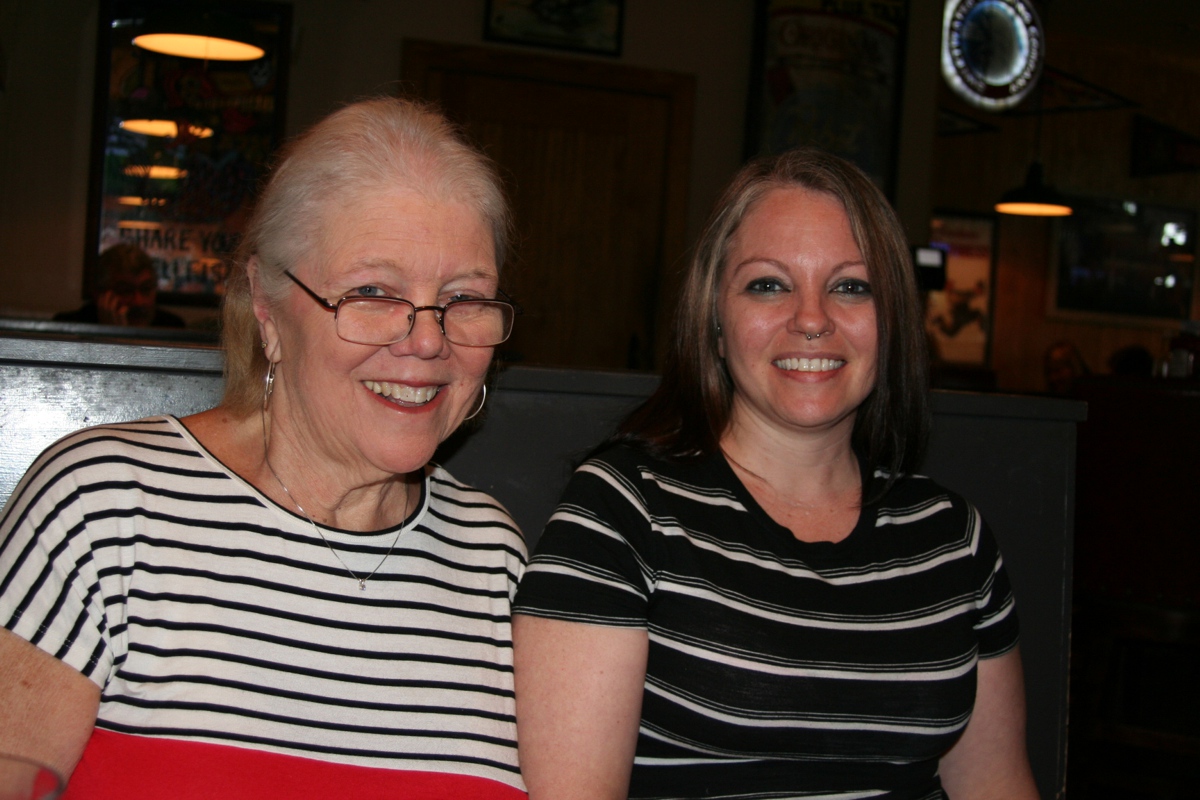 Back at the apartment, this is STAR, the sister to the dog Linda has in Kissimmee named CHASE. They were part of the same litter of pups.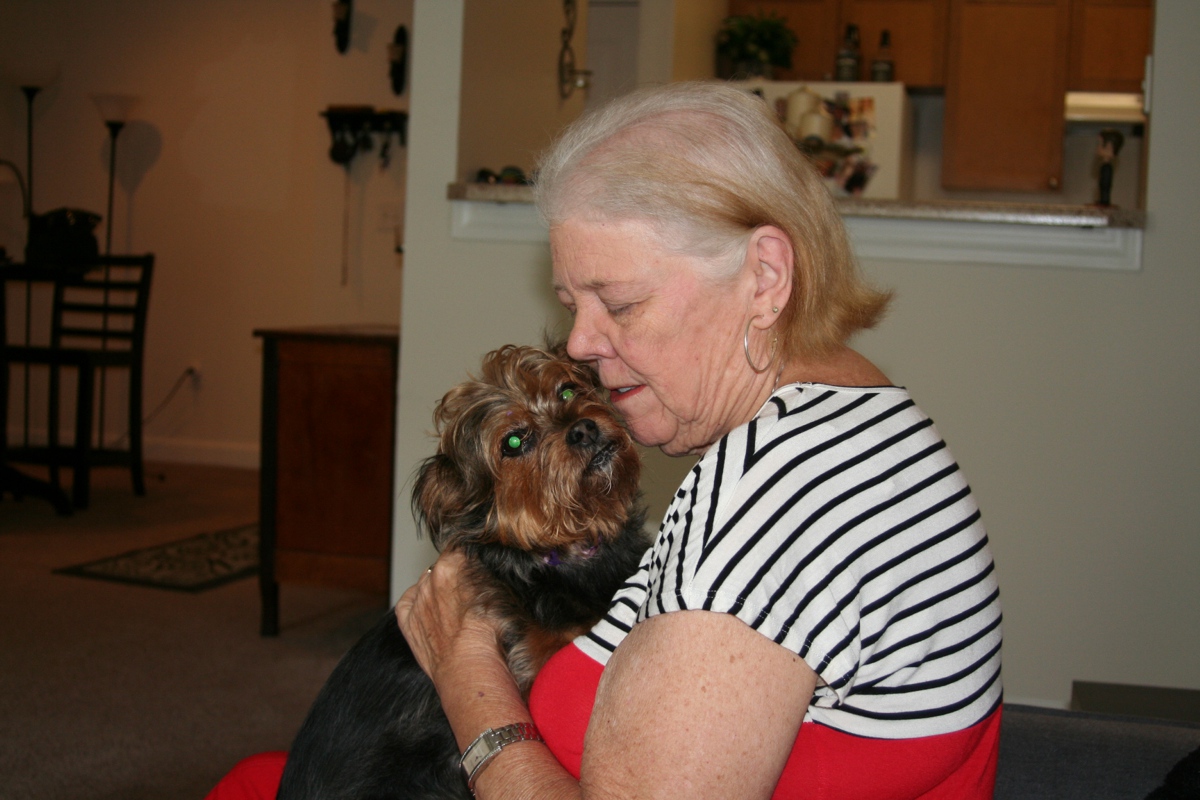 Star has the same colors and patterns in her fur as her brother Chase, EXCEPT she has a WHITE Star on her chest between her front legs.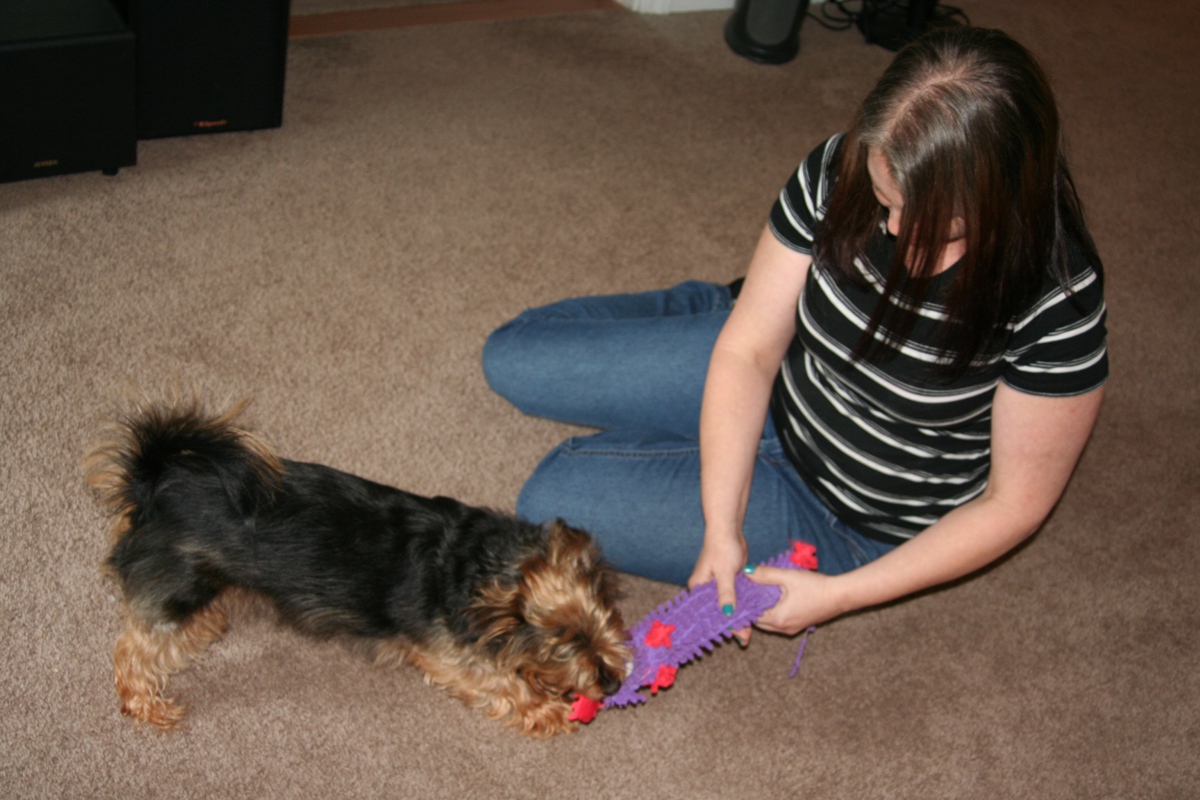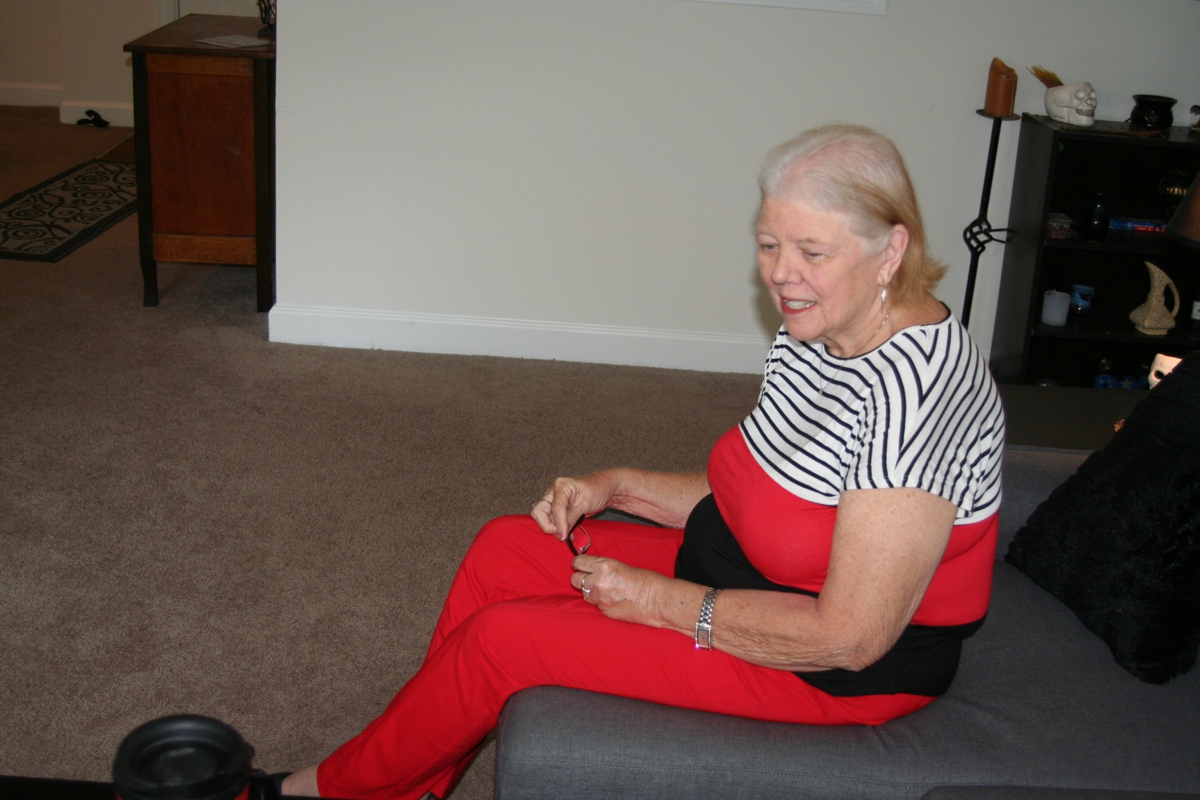 There is a tug-of-war and fetch going on in the living room of her apartment.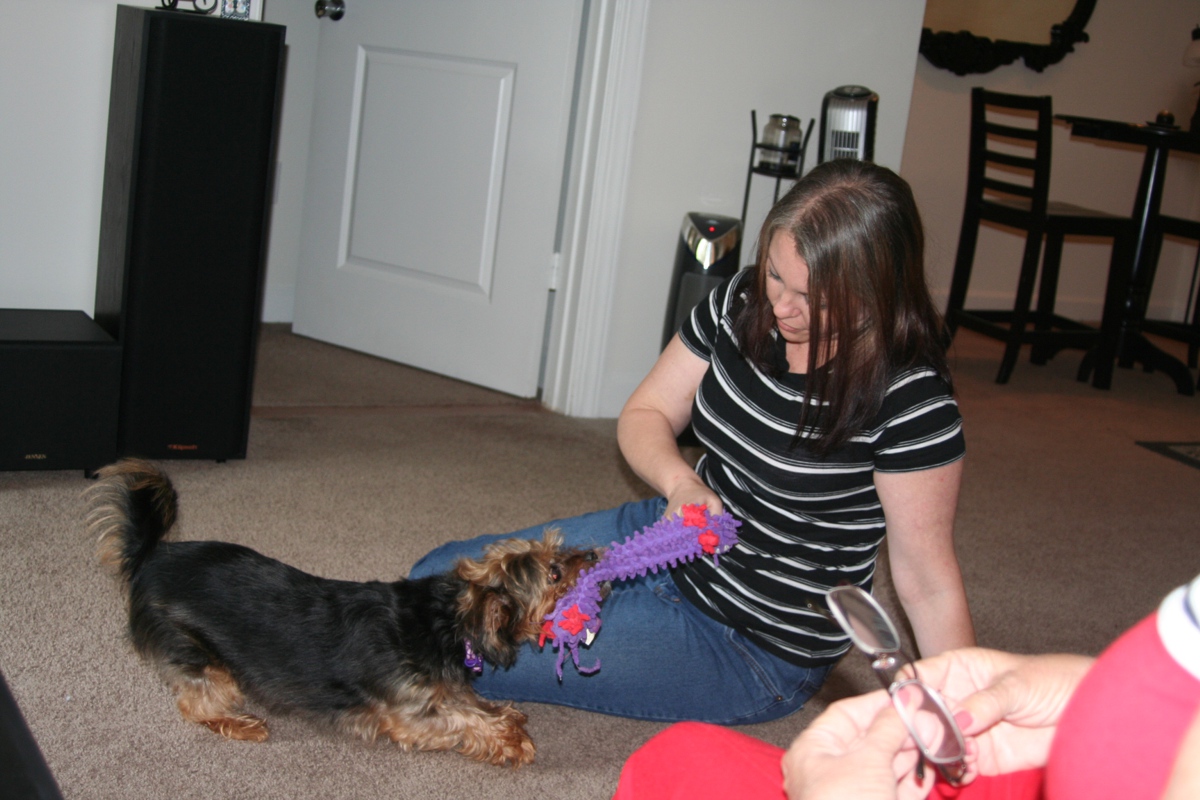 The chew toy seen above is in Jessica's hand behind her head as she is ready to throw it across the room. Star is focused on the toy and ready to run for it when it is thrown.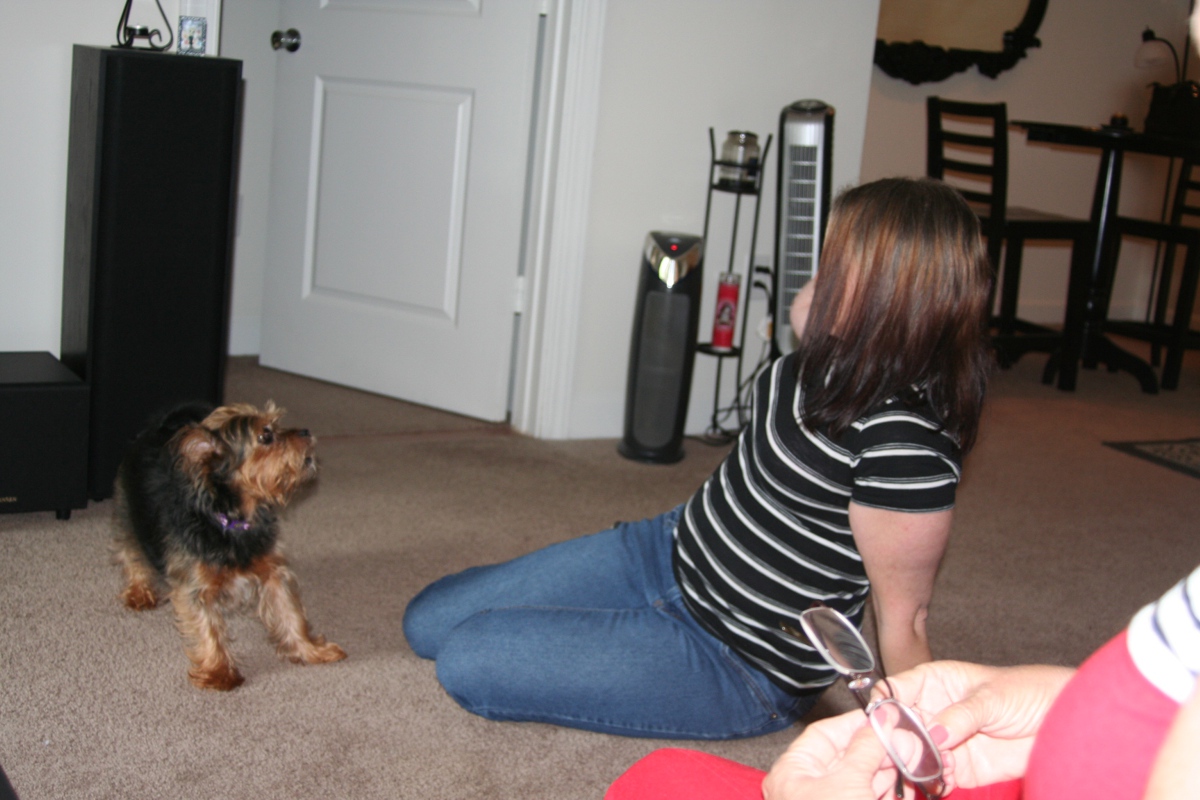 The throw is complete and Star has turned to go get it. All you see of her in this photo is hind legs and her up-turned tail.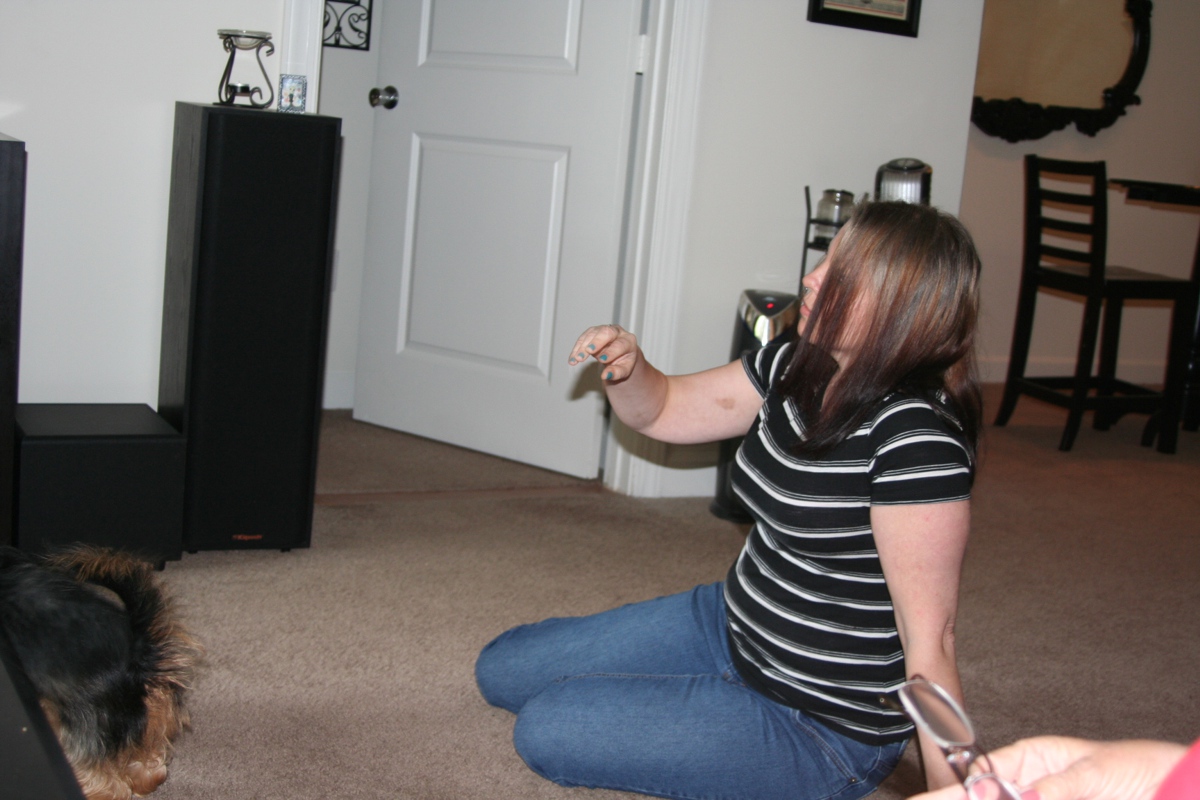 Her friend from Florida is ready to throw the toy back to Jessica as he has made eye-contact with Star.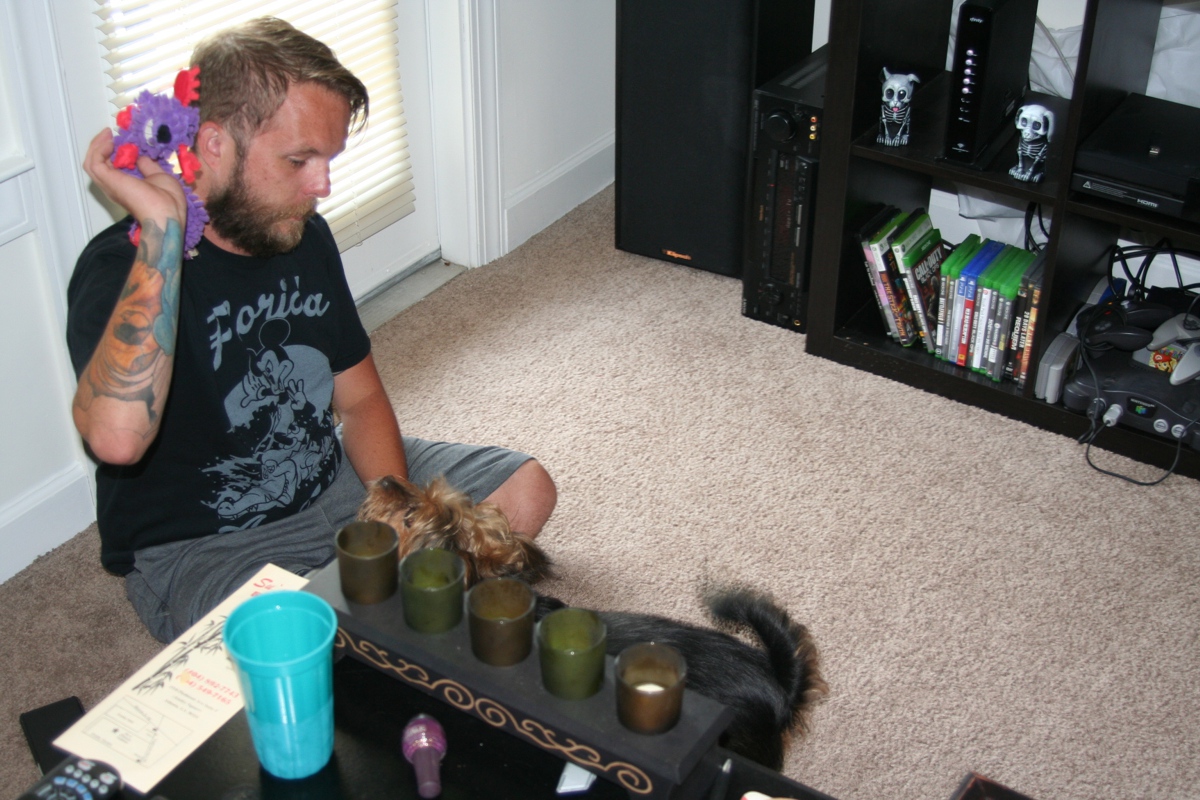 Game over when Jessica watches something on TV. Star is at her side as you can see by the furry tail in the air in front of the water bottle.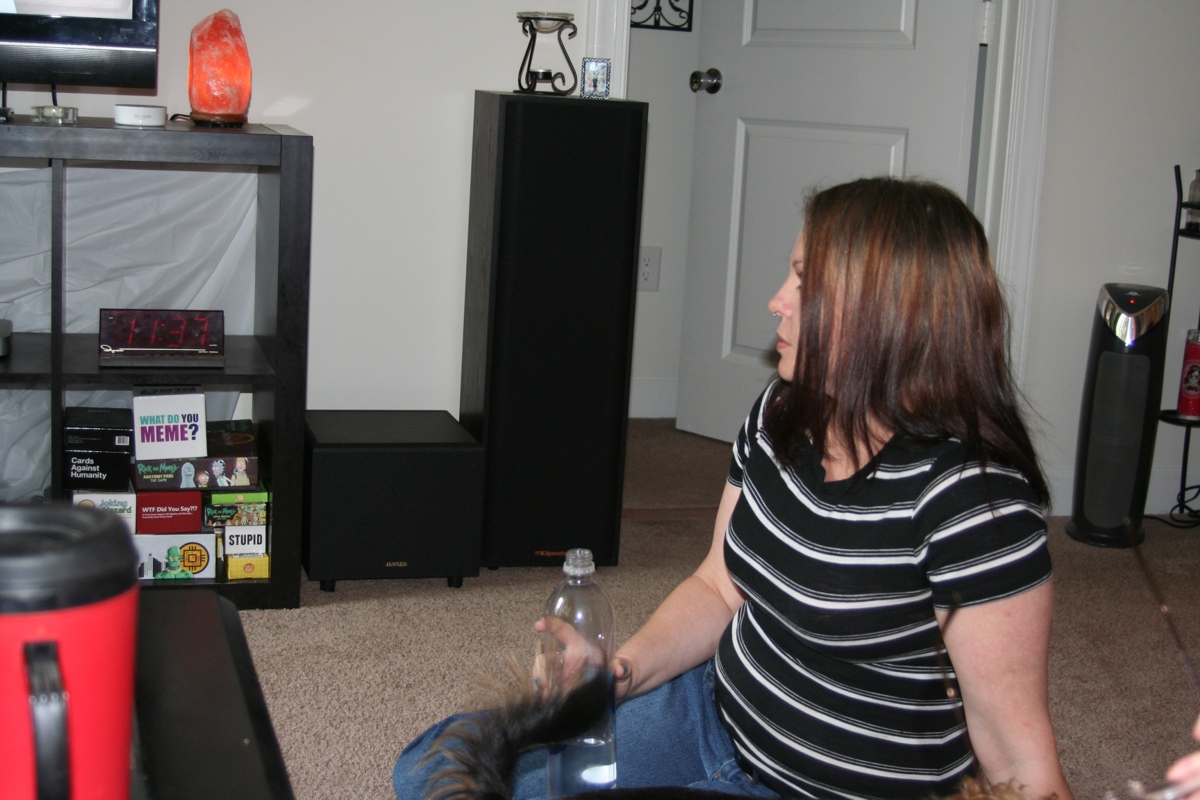 It was 1:33 PM when we began our trip south toward Florida.