US 2 - Manistique, Michigan Going East · · PAGE 28.
July 26, 2019: Before we hit the road, the Big Boy restaurant was a welcome relief for us with some interesting objects of art on the property. The sign hints that the patio is only open during warm weather. As for the moose out front, draw your own conclusions.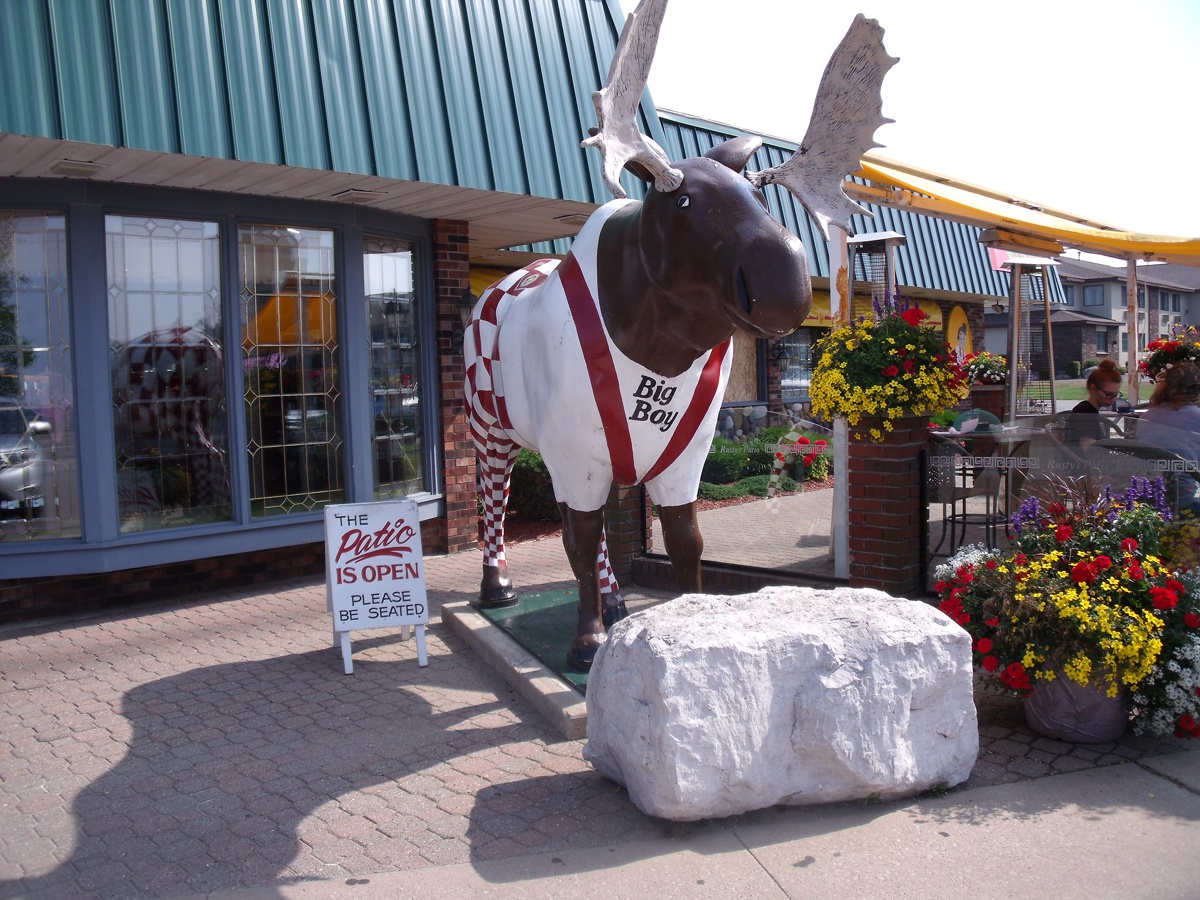 There are a couple of patrons sitting at the Patio this morning.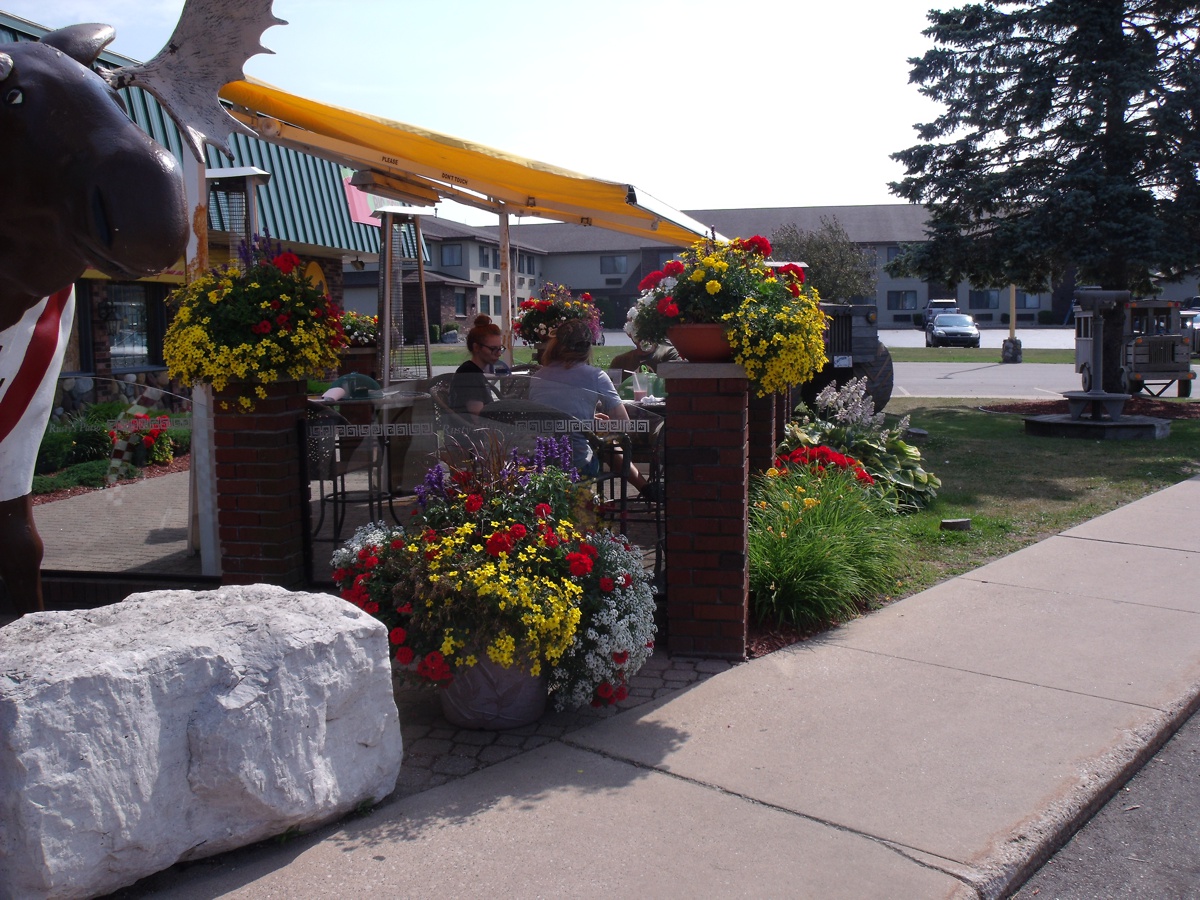 The ladder entry to the "Jeep" pick-up truck is for kids to play here.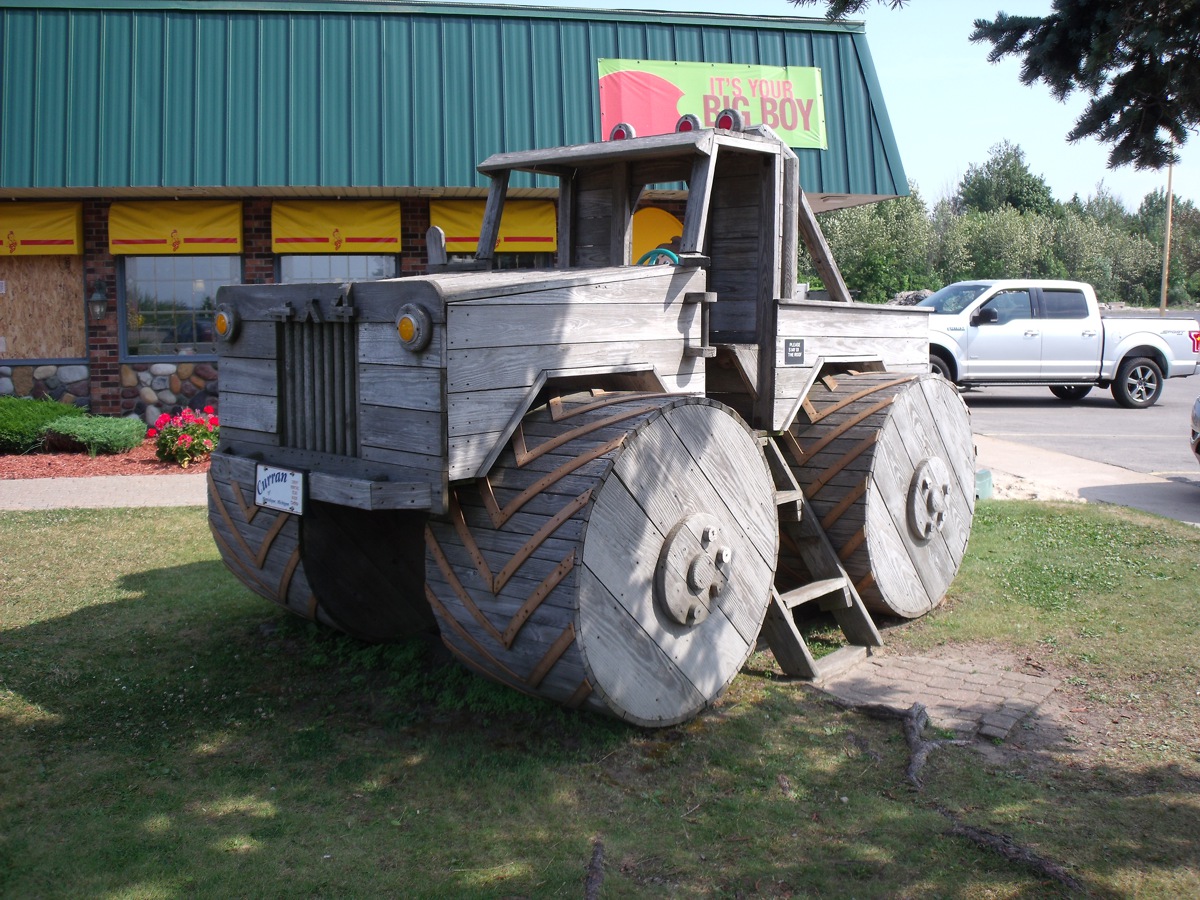 How about a wooden "school bus?" We did not look at the other side to see if there was an entrance door. Notice the wooden wheels are ROUND allowing these "exhibits" to be moved from time to time.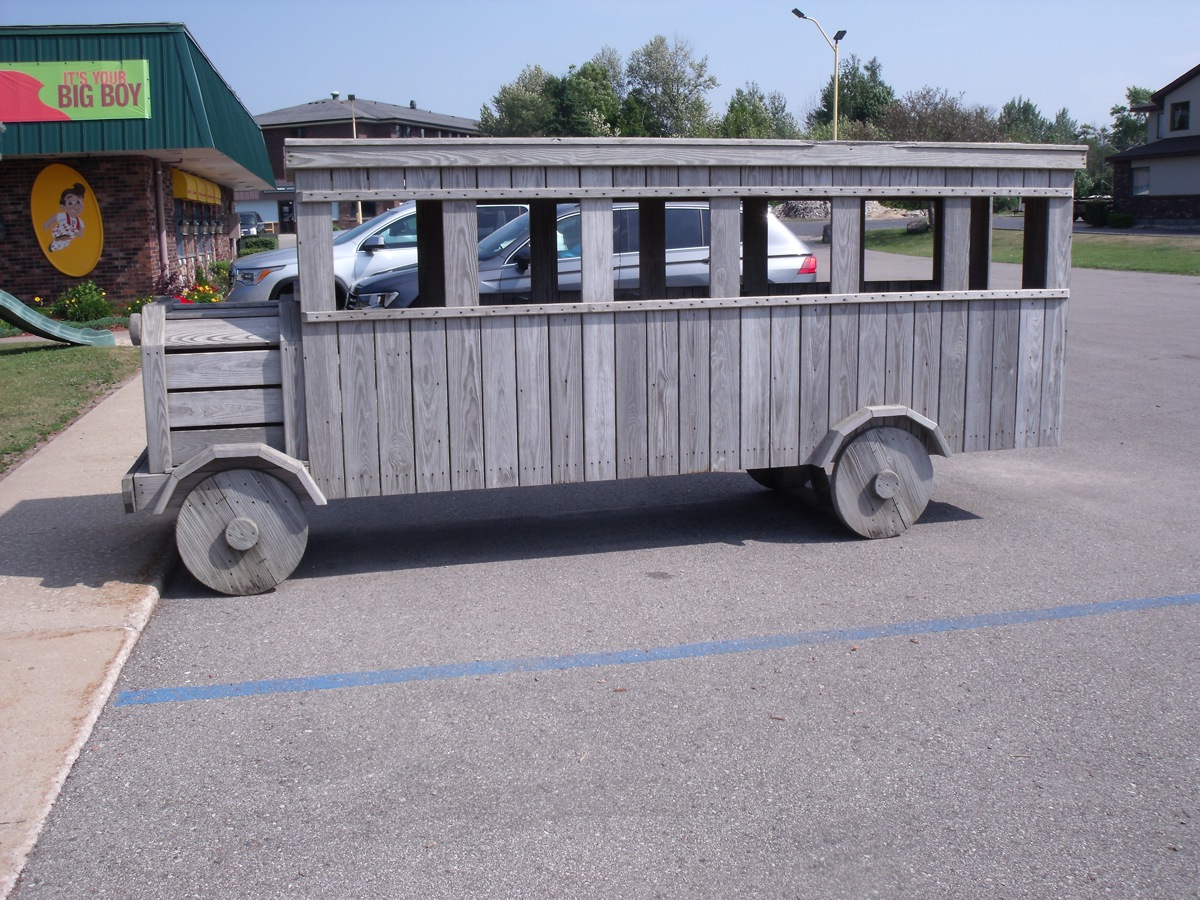 There was also this wooden train at the East side of the property.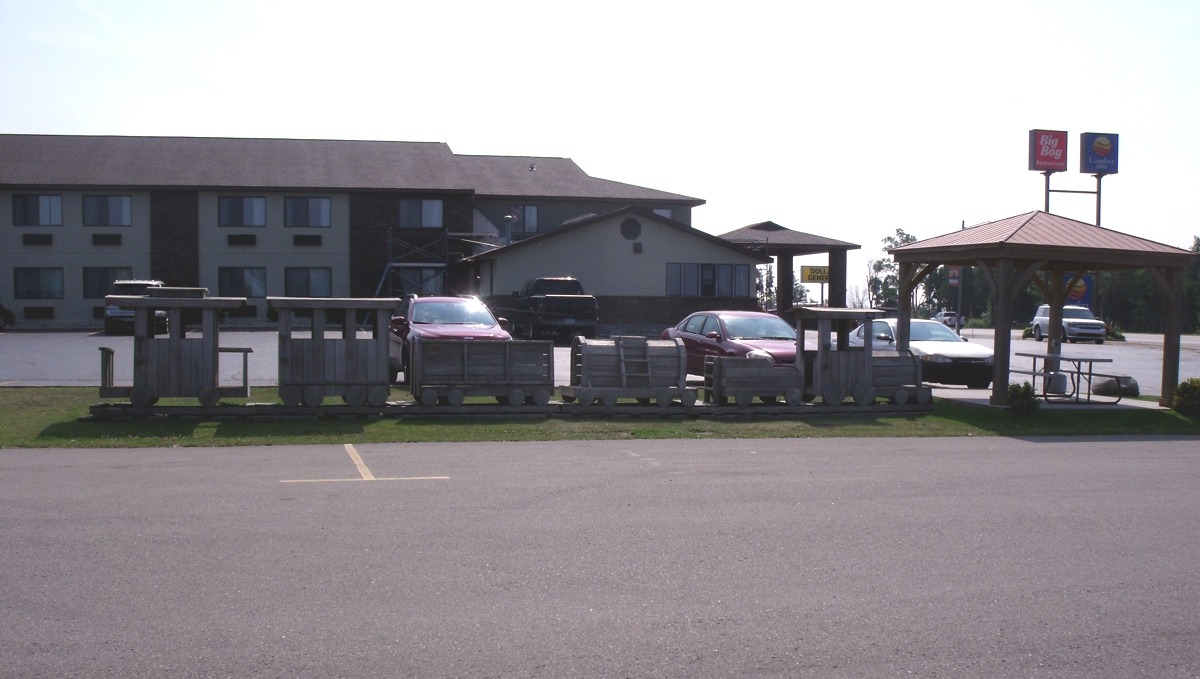 This is a full view of the patio with plenty of flowers in bloom during this last week of July 2019. I just noticed the posts for an Indian Teepee at the left edge of this image. The GPS data points indicate our total time here was from 10:53 AM to 11:02 AM before our departure heading East on US 2.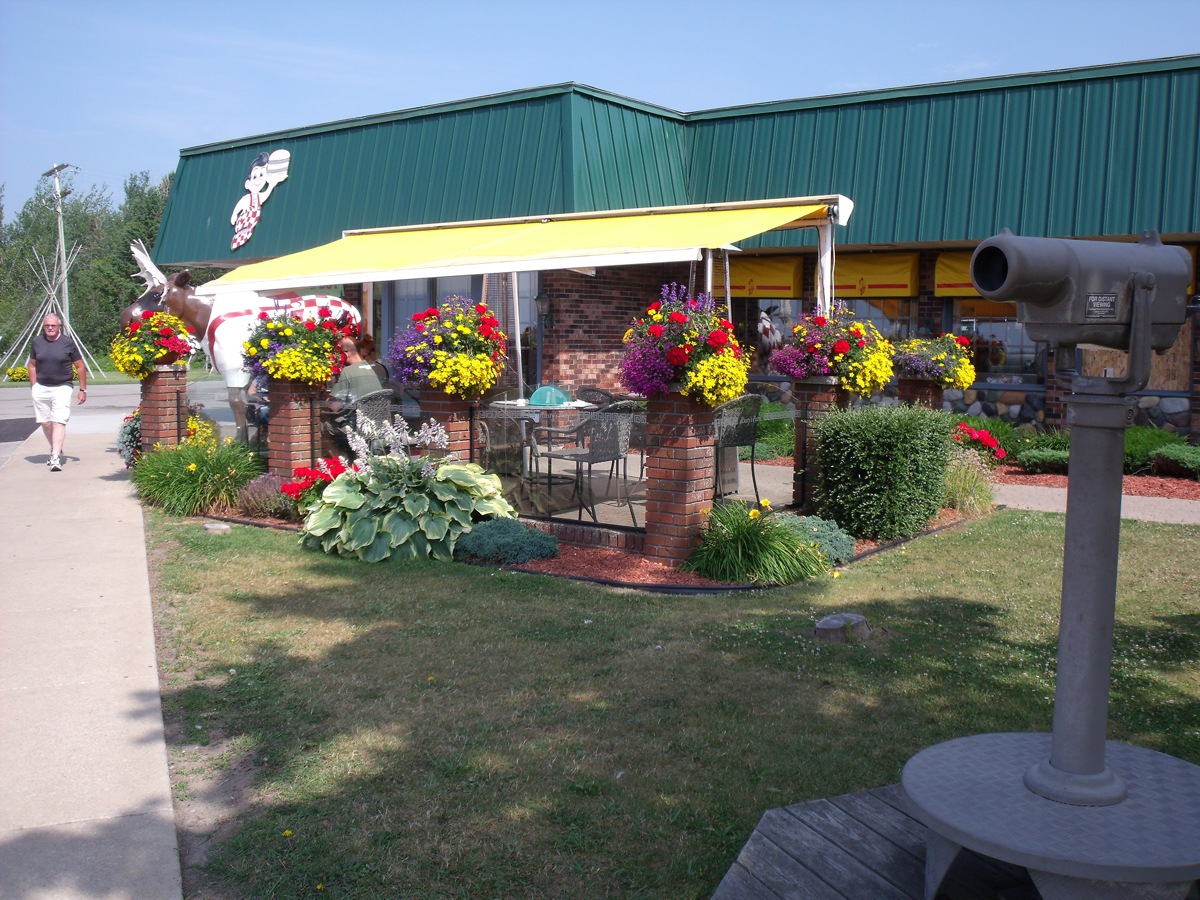 There a few motels on the East side of Manistique, chain motels and a couple of mom and pop locations. This is the sign that says the town has been left behind. Saint Ignace is just a few miles north of the Mackinac Bridge that connects the Upper Peninsula to the "hand" of Michigan.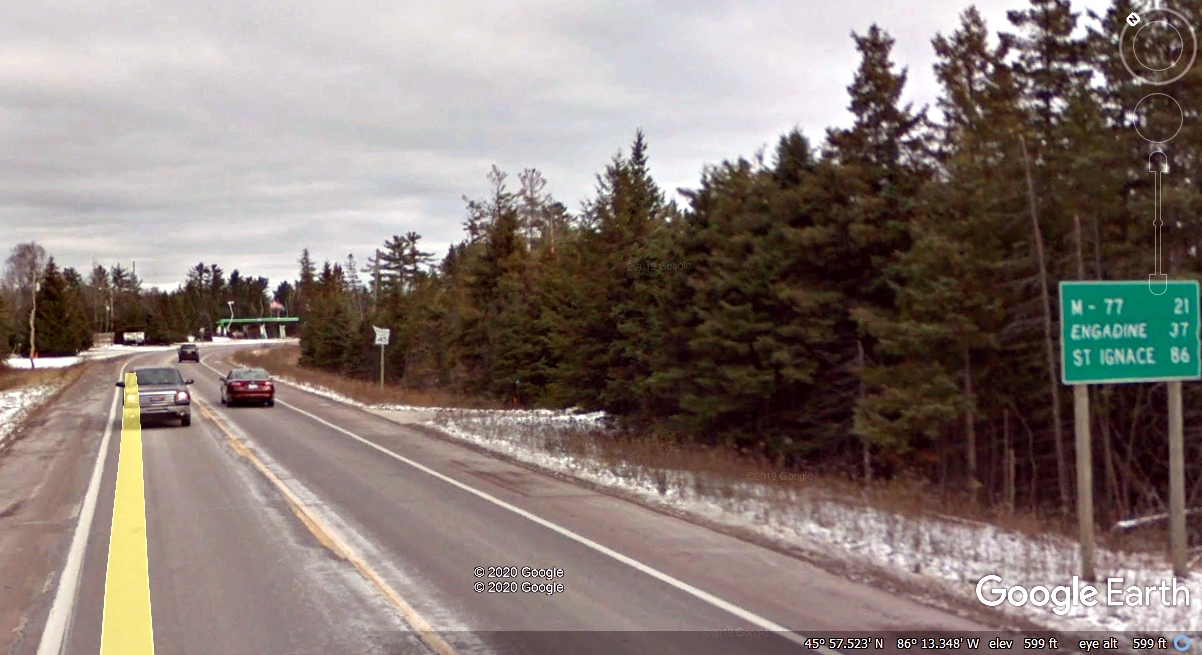 The last of the independent motels East of Manistique is the Gray Wolf Lodge about 1.5 miles out on US 2.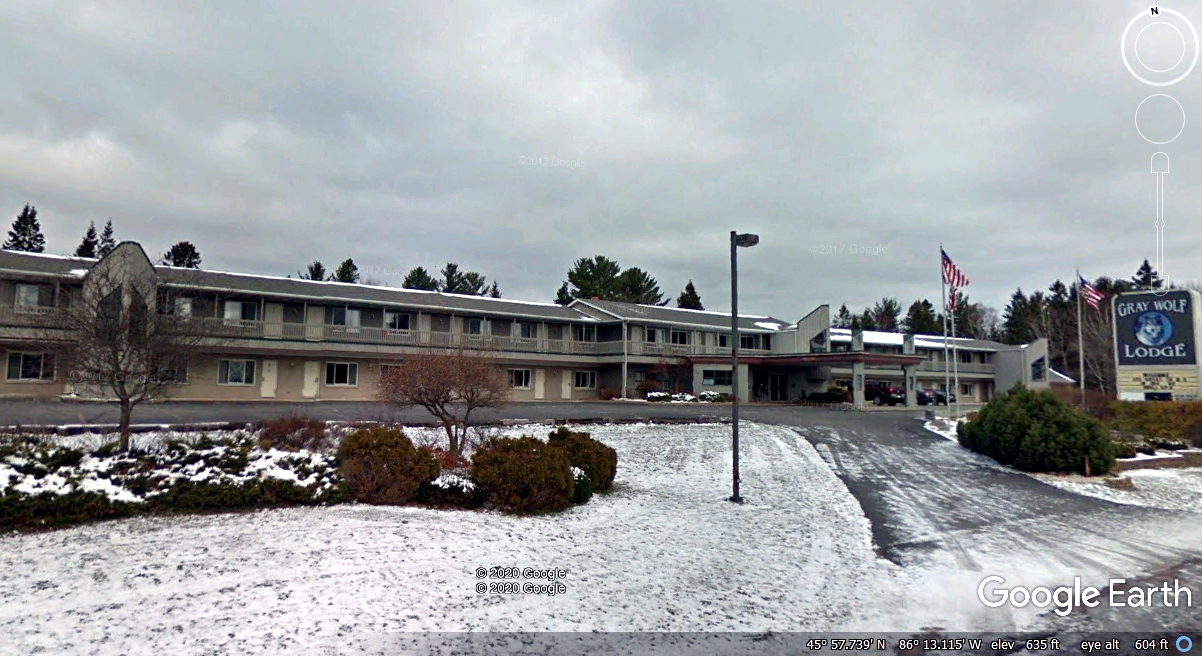 The Manistique Airport is about 4 miles east of the town on US 2, on the left side of the highway heading East.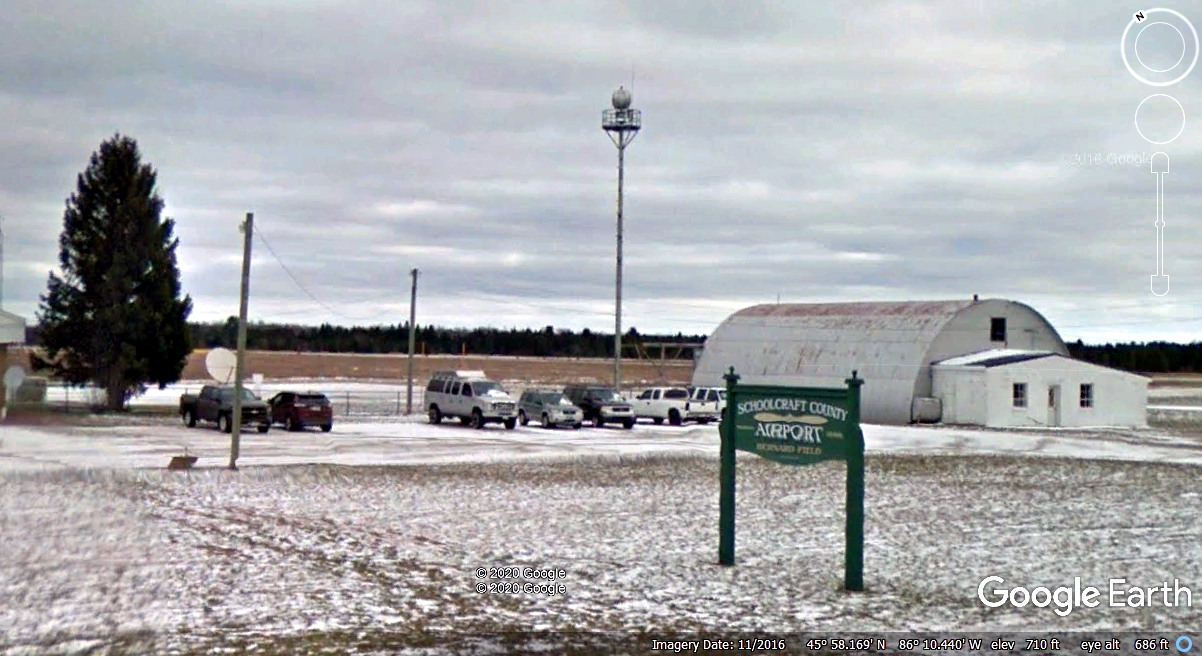 Less than a mile East of the airport is the Manistique Tribal Community Center, a medical facility for the Sault Ste. Marie Tribe of Chippewa Indians.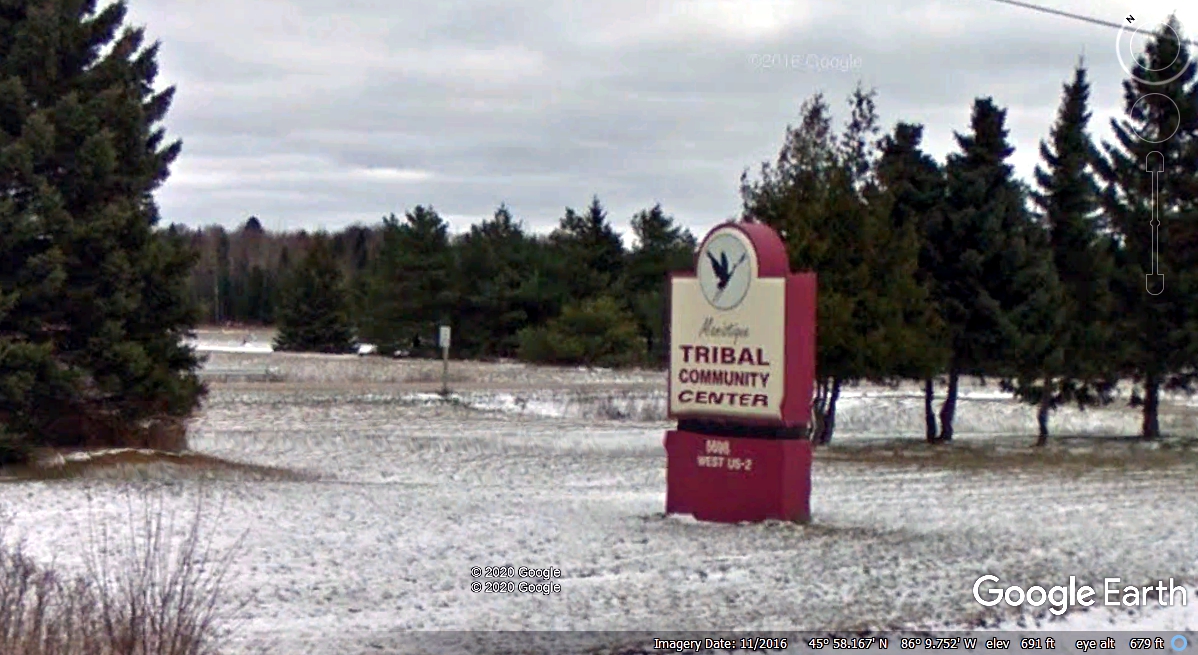 The main building of the Tribal Community Center is visible from the US 2 highway as seen here.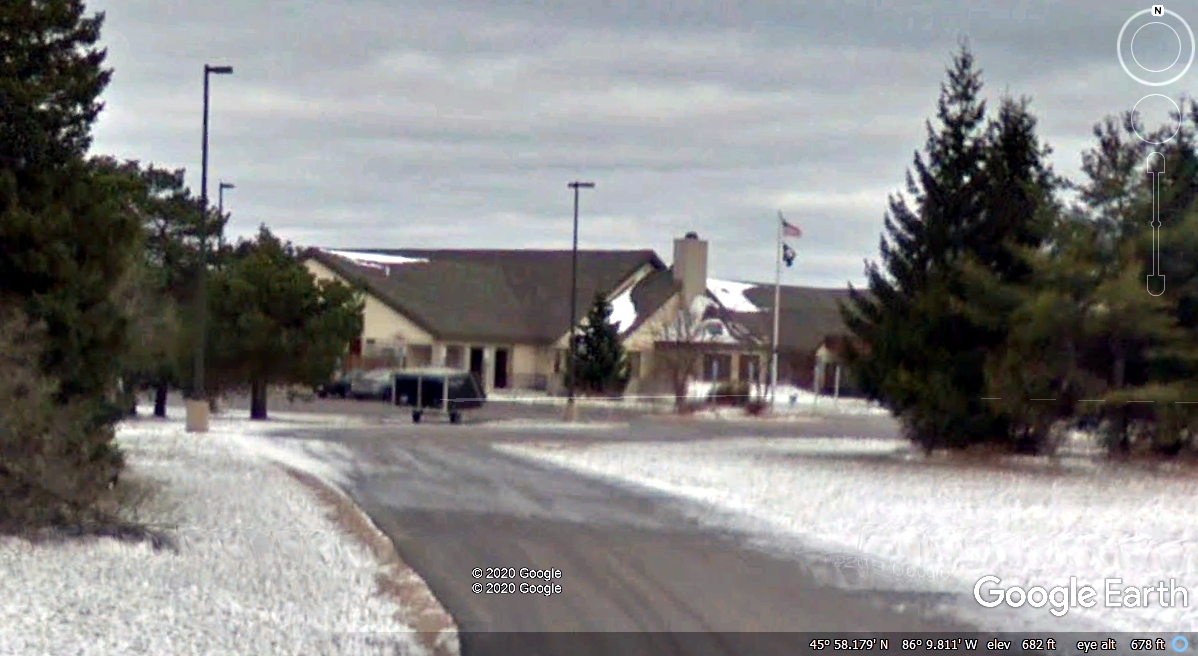 Just down the road from the medical facilities is this Indian Casino on US 2, also on the north side of the highway. This is the second casino we have seen in the upper peninsula of Michigan on our vacation trip to Michigan.