Kaitlyn Mackenzie Thorne
October 11, 2004: Katie went to the beach on the island of Aruba. This is what she wore along with sunscreen of course!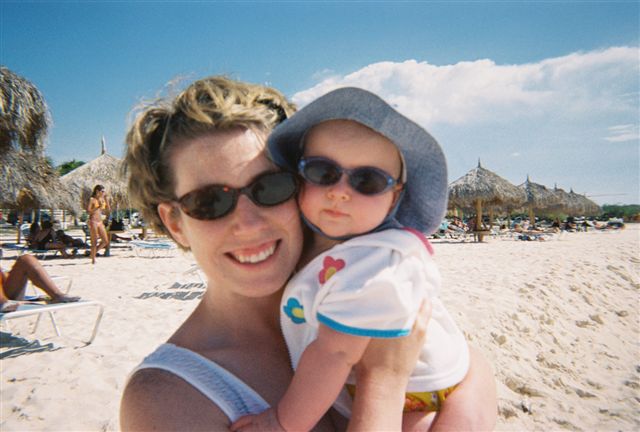 With a little help from mom and dad, she gets to stand on the beach and watch waves come in. Wiggle those toes in the sand girl!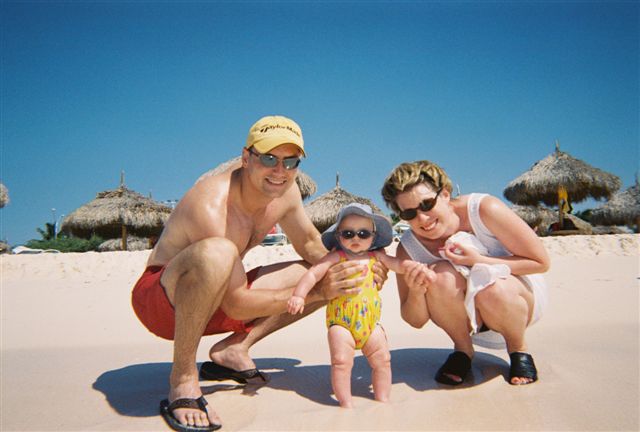 See, she really is at the beach!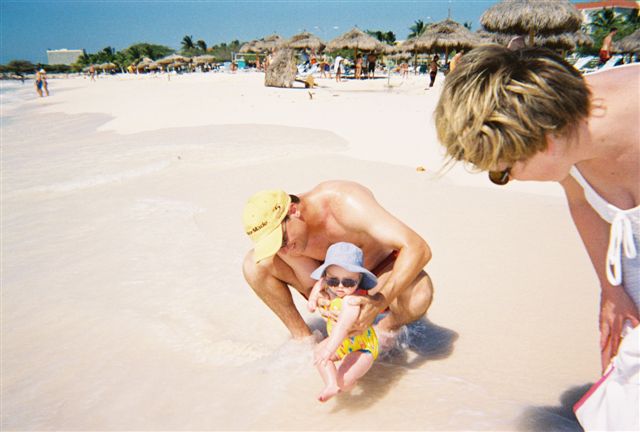 October 31, 2004: Sitting up and having her first Halloween.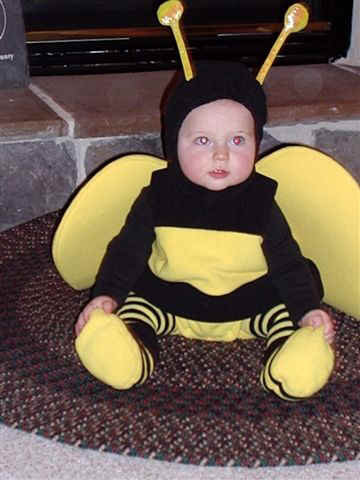 And I do what with all this stuff? What Gerber baby contest?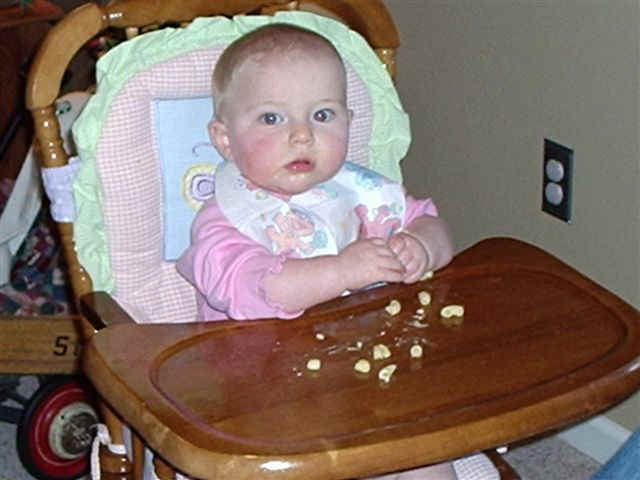 Happy Baby!!