Birthday / Graduation Party for my Grandson Ian Thorne.
June 3, 2017: Today (Saturday) is a combination of birthday and graduation celebrations for my grandson, his friends, and families. Julie baked the cake and decorated it herself at home. Ian's birthday was May 26, but the celebration today is a double event since all the grand parents are here now. I used up the last of the helium from the party shop filling ballons seen in these photos.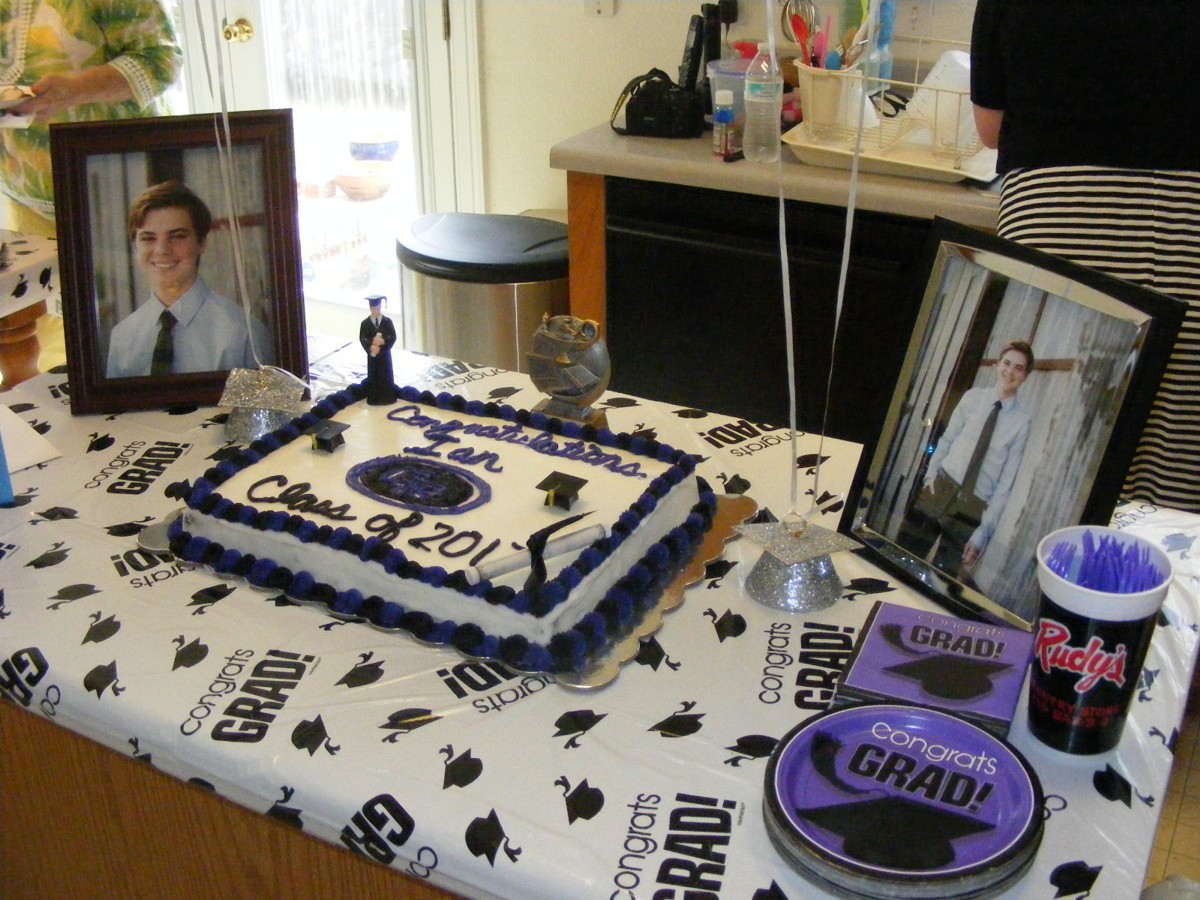 The food came from a catering company, so there was not much to do there, but put it on the table. The young man in the pink shirt is Andrew "Drew" Parry who graduates from high school in Pennsylvania next week. He is Ian's cousin.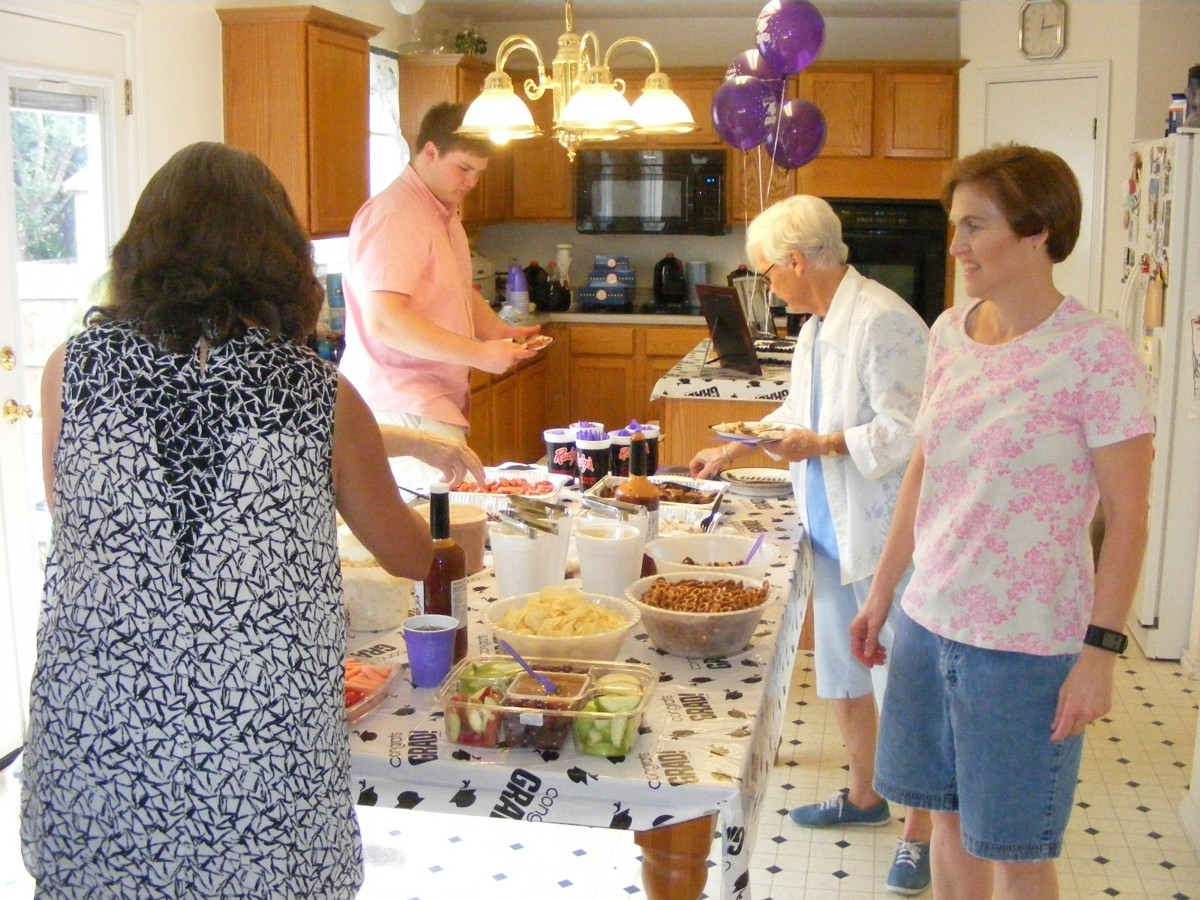 Here is the view looking the other way from the kitchen.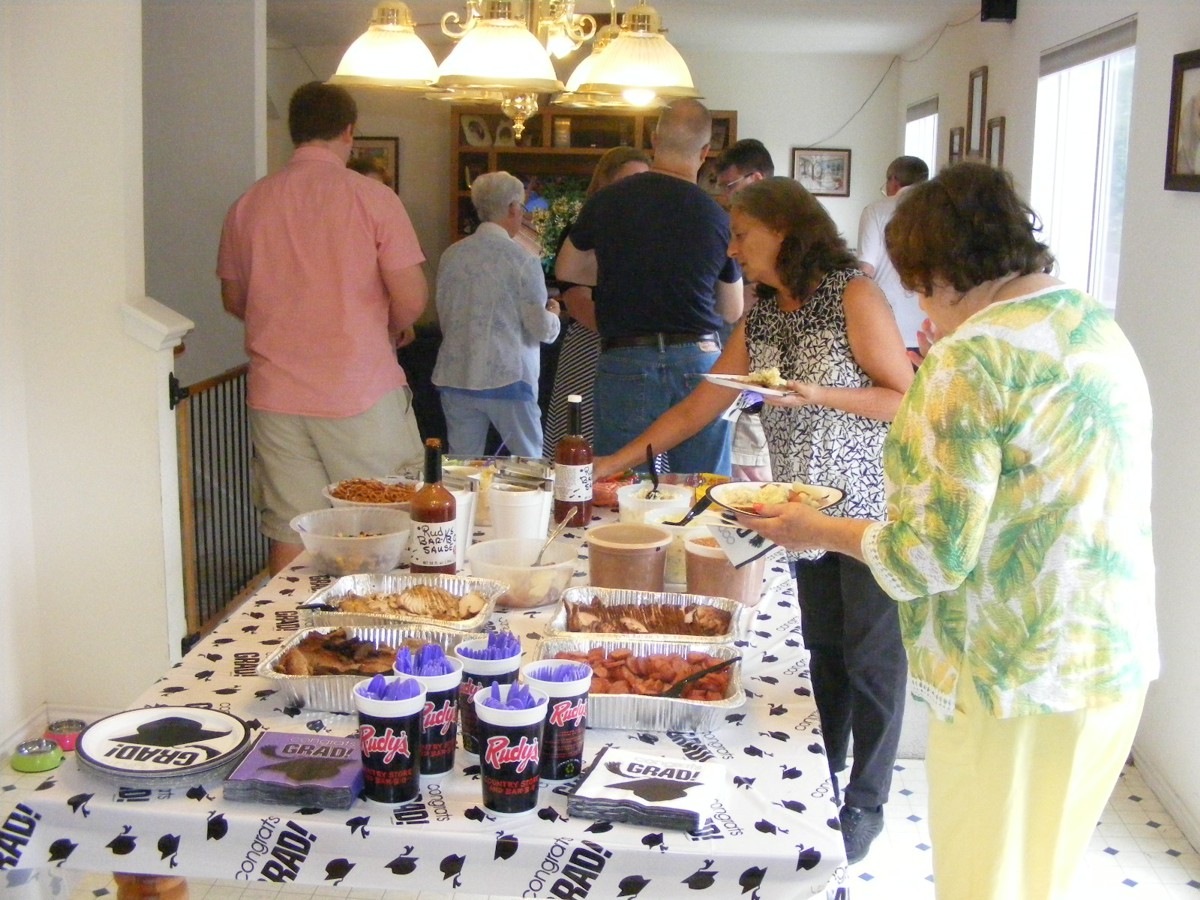 Julie's brother Michael is always the "life of the party" entertainment with jokes and zingers.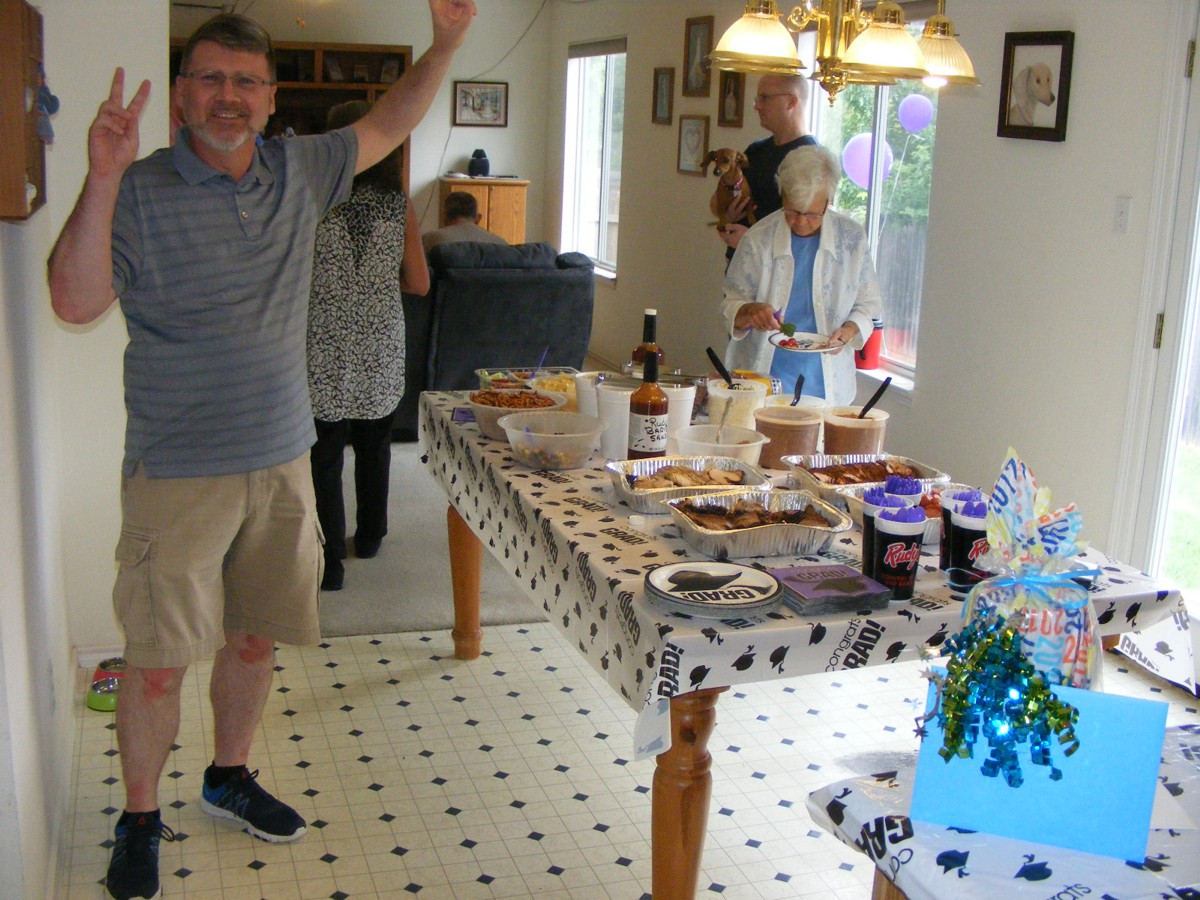 Some of the first guests start arriving. the young man with the glasses texting on his phone is Ian's friend John who is slated to be his room mate at the University of Texas this fall.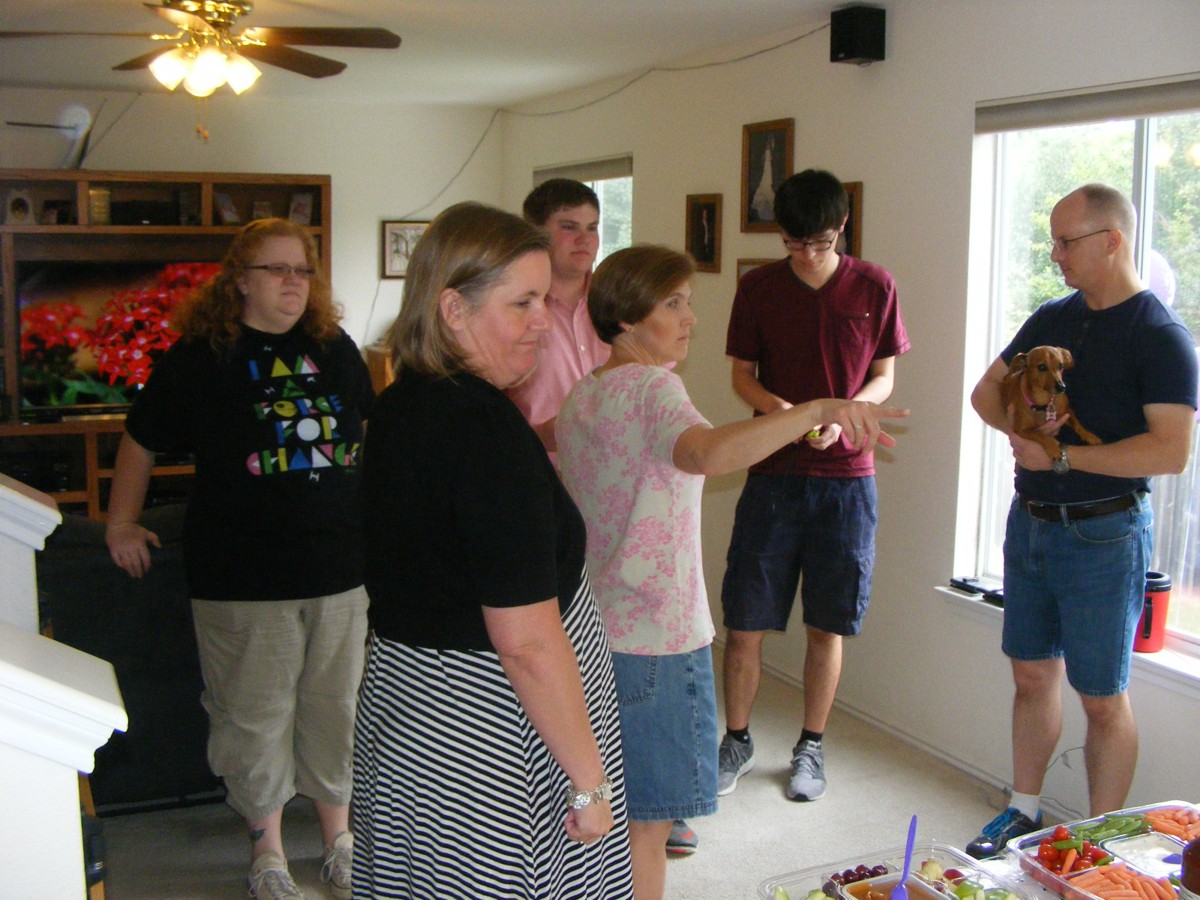 The front room on the ground floor has two tables and some chairs set up for lunch. I am standing in the entertainment area looking south toward the front of the house. James was first in the chow line in the kitchen.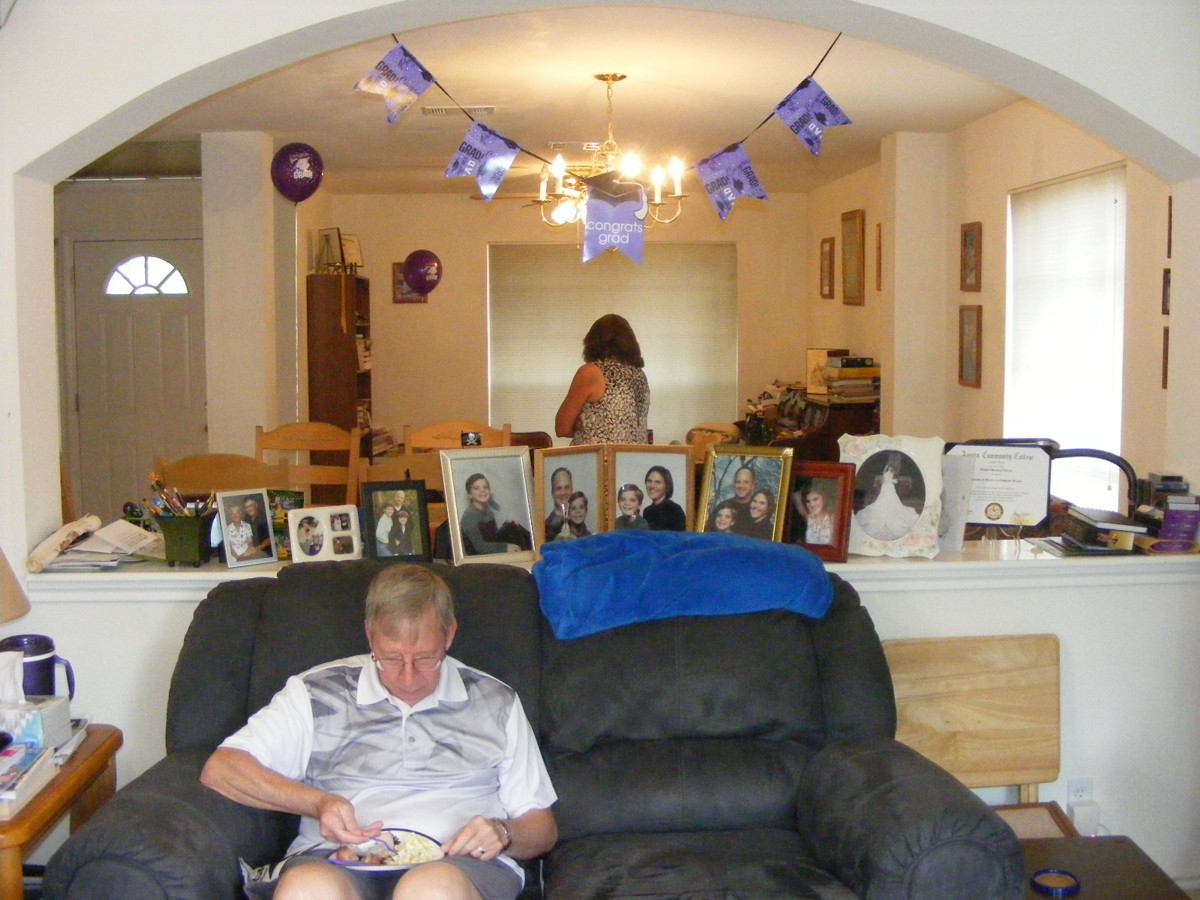 Edward and Zoey are guarding the back door. Holding her keeps her from running to the front door barking when guests arrive.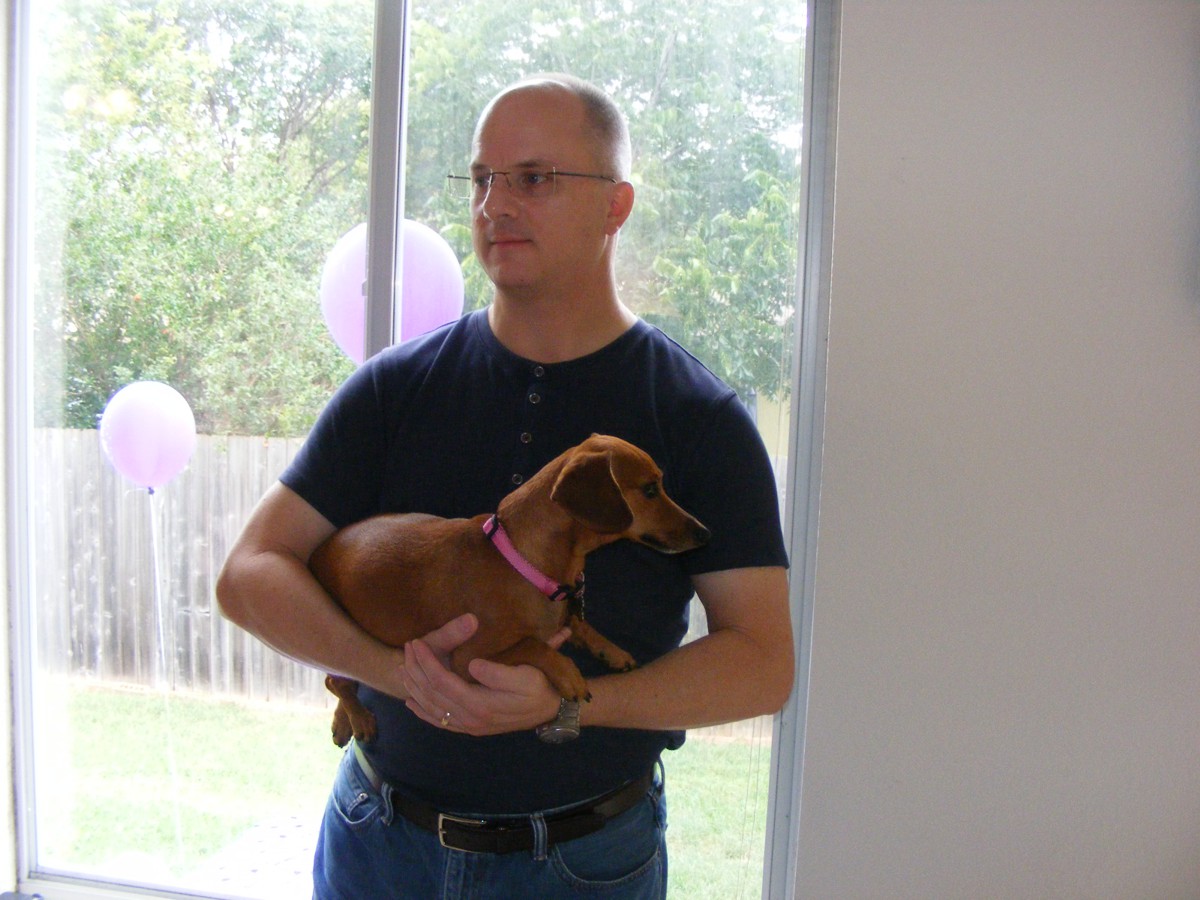 A couple of tables have been setup out in the back yard where the new graduates are having their lunch.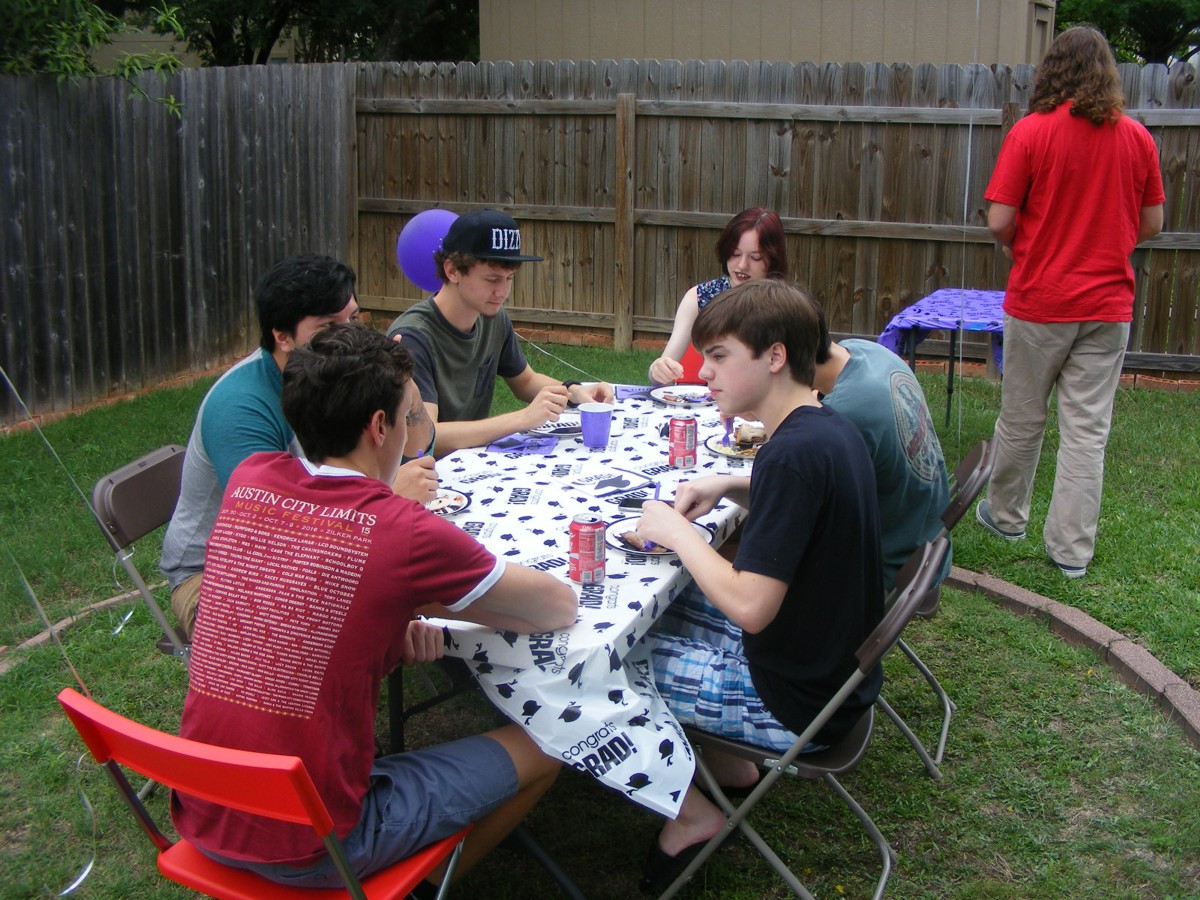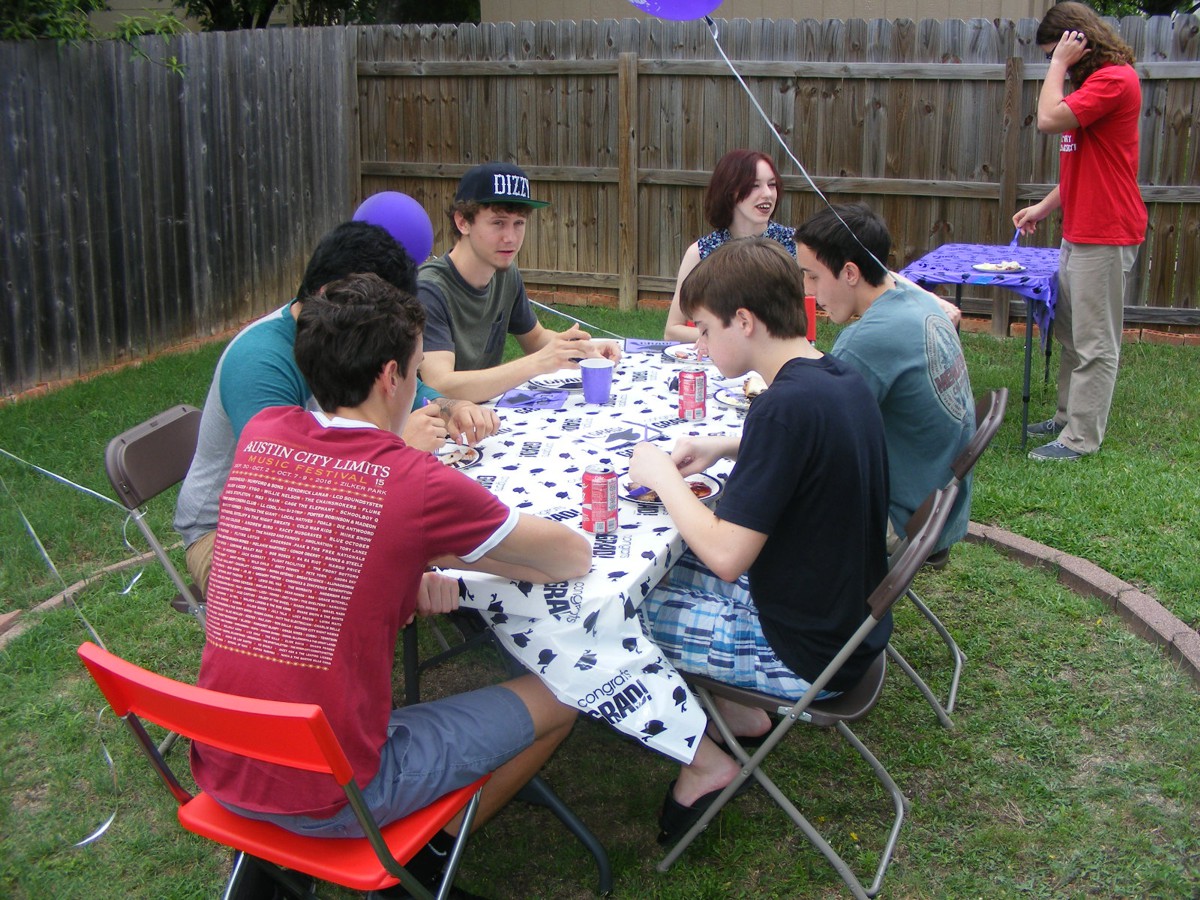 When a few rain drops turned into something more, the gang came inside just in time to cut the birthday / graduation cake seen at the top of this page.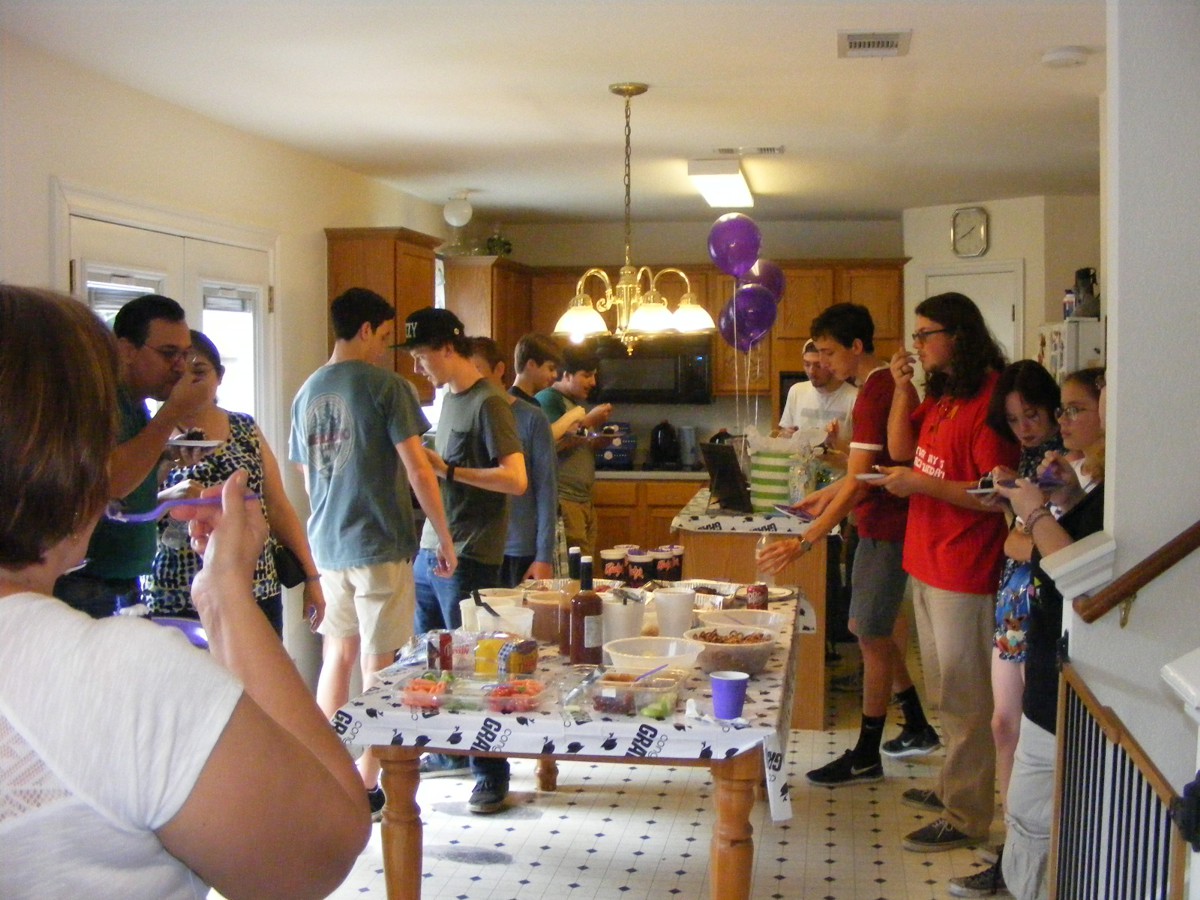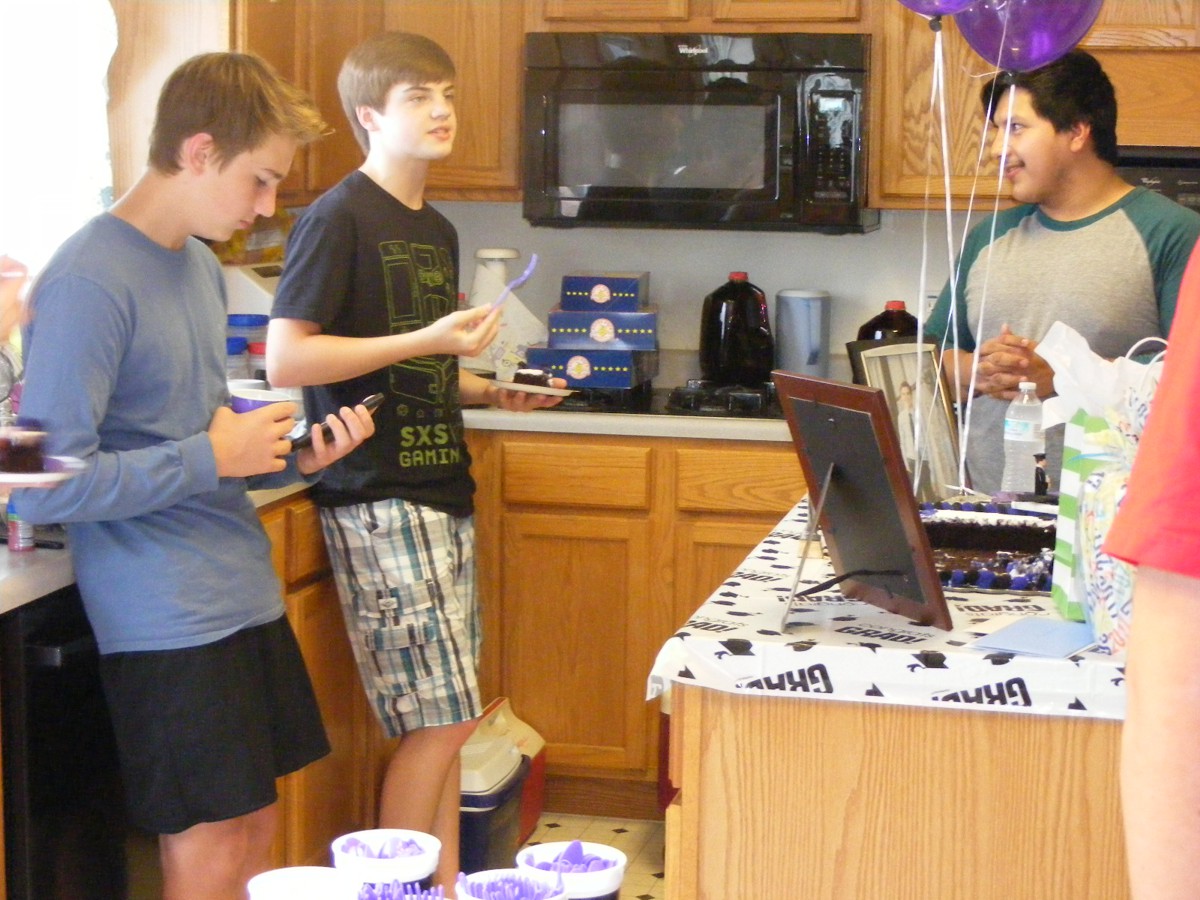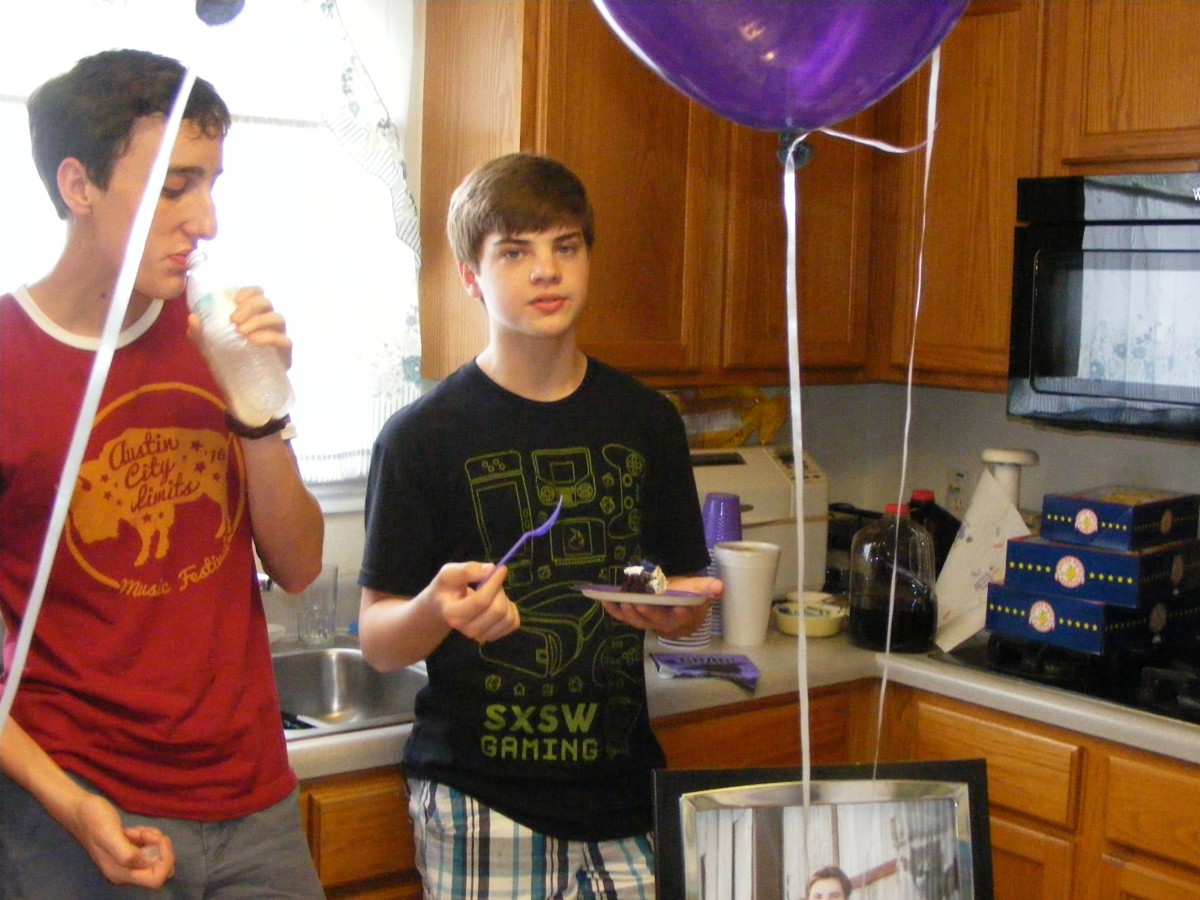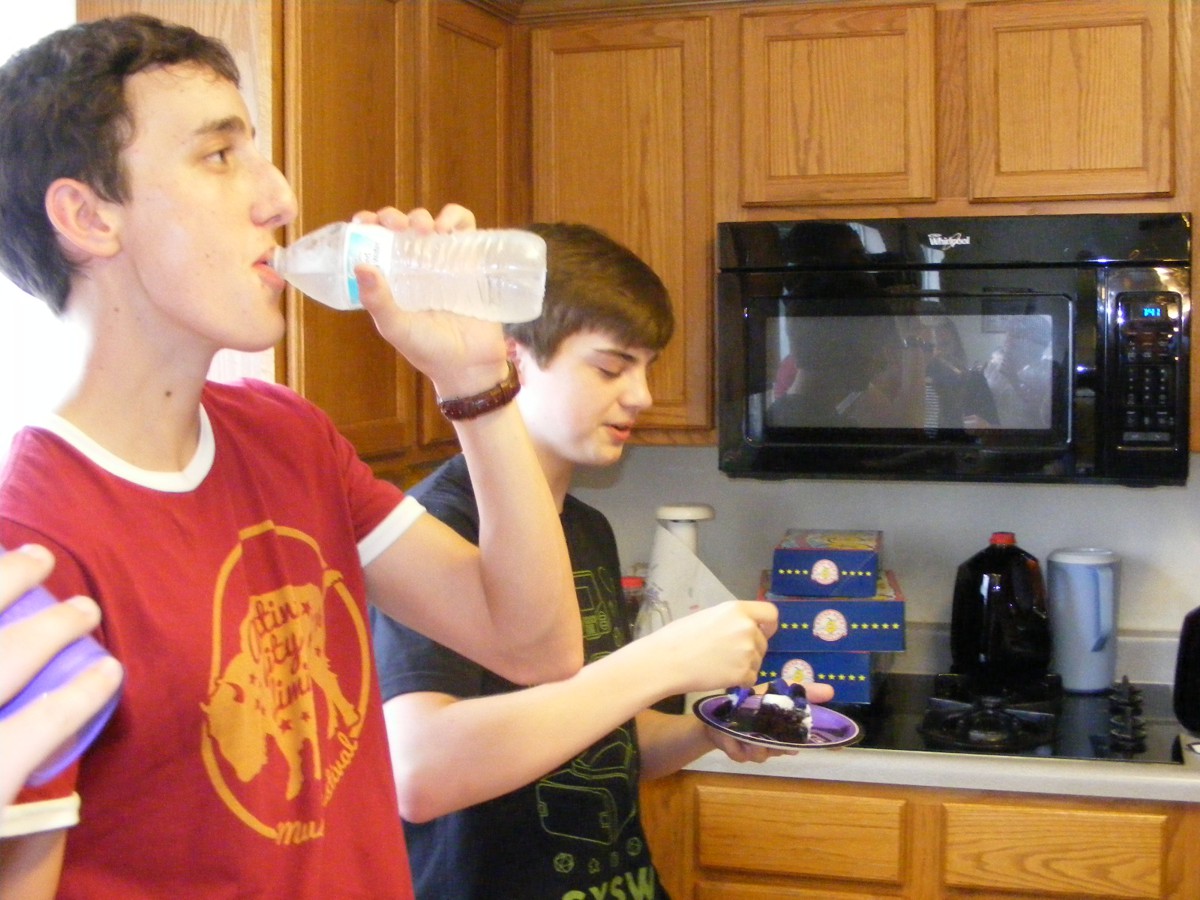 It was not too long after taking the photos above before Julie's brother Michael, his son Drew, and I got in his rental car to go to the airport. We were all booked on the same flight from Austin to Atlanta. They had a connection to Scranton, Pennsylvania and my connection was to Melbourne, Florida.