Vacations: Florida in the Summer of 1955 - Page 1.
January 3,2016: The family photo boxes had another set of Florida photos in this Super Pak folder.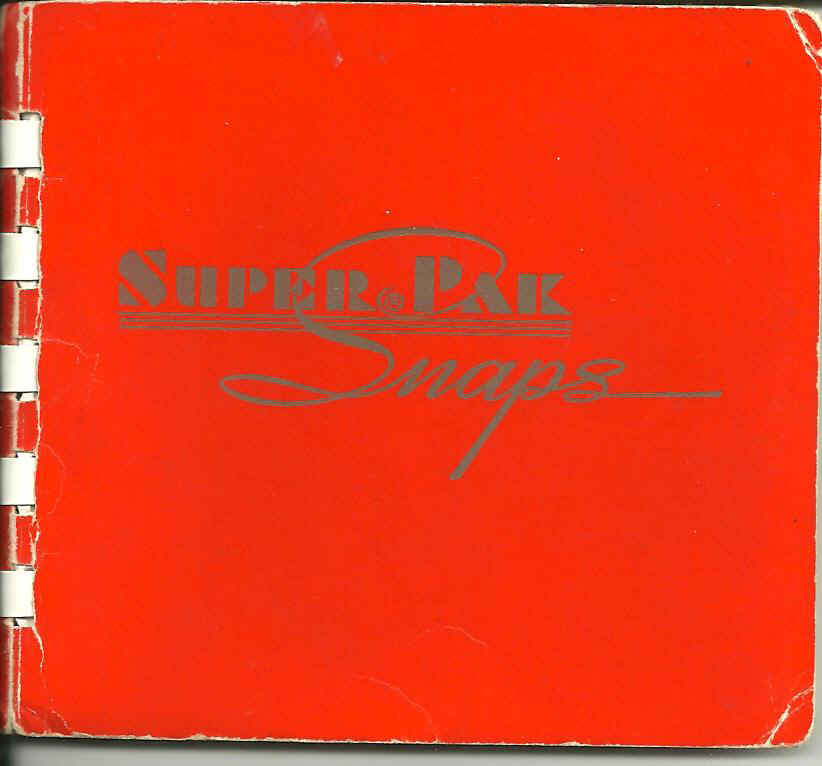 As you can see from the date stamps, these photos were processed in July 1955.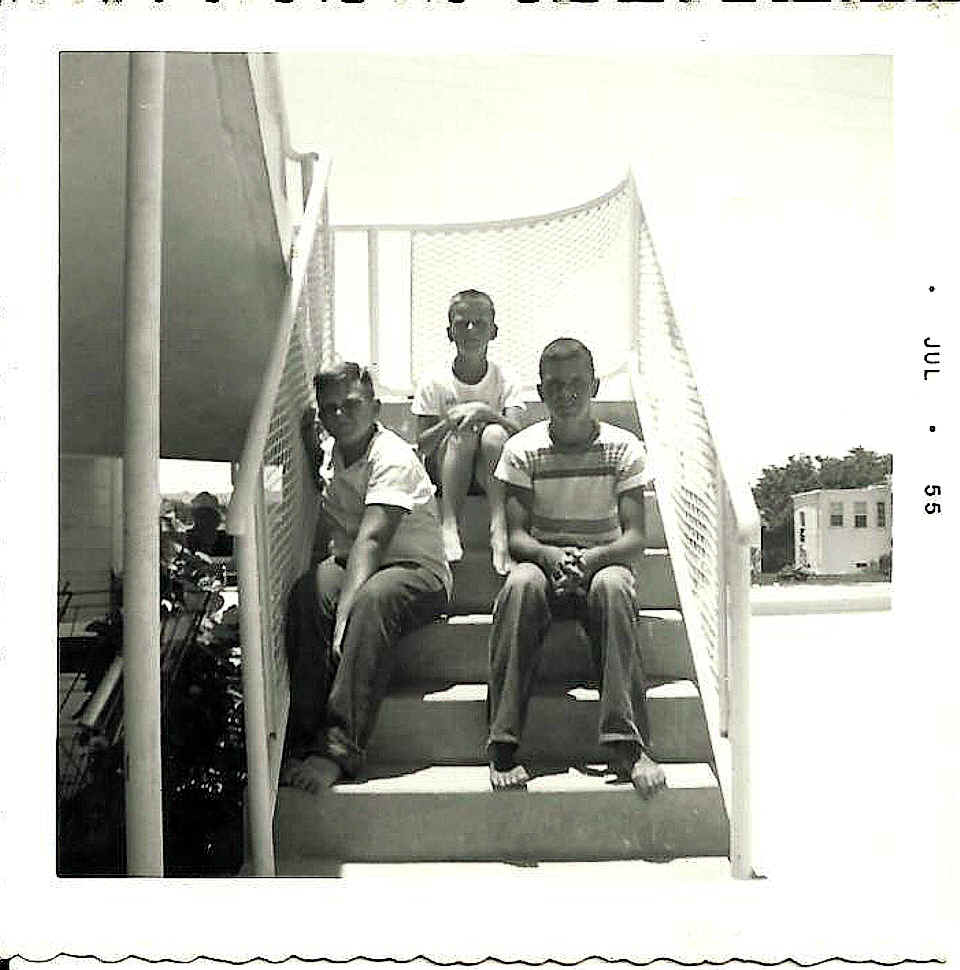 2

3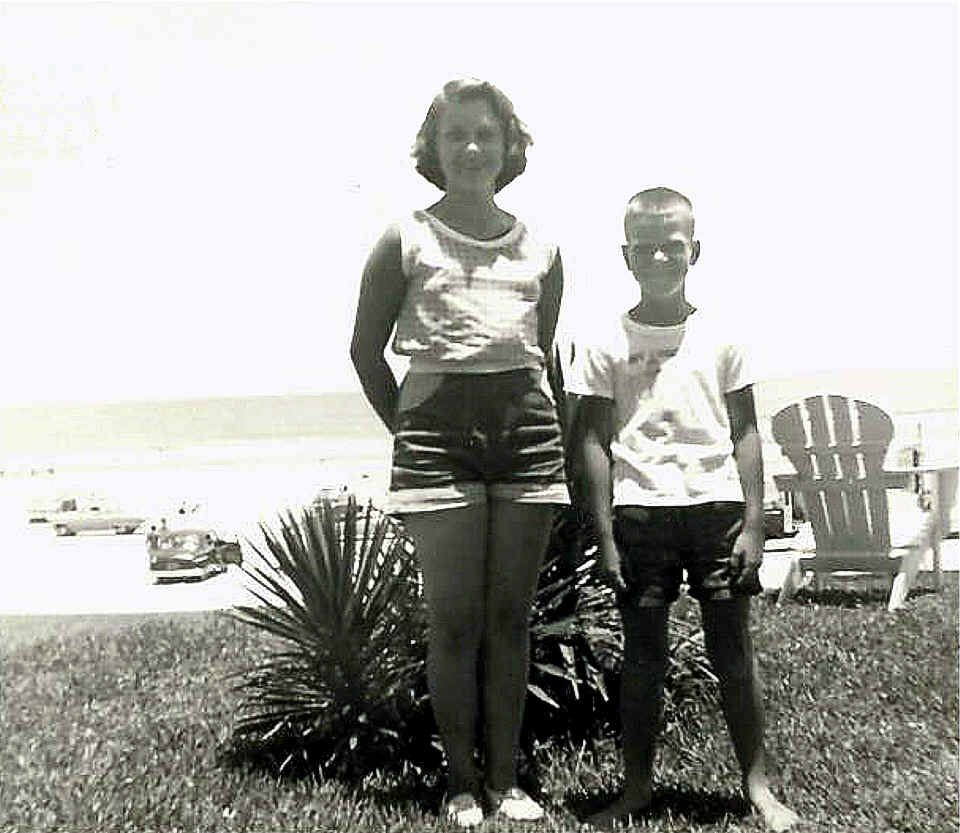 4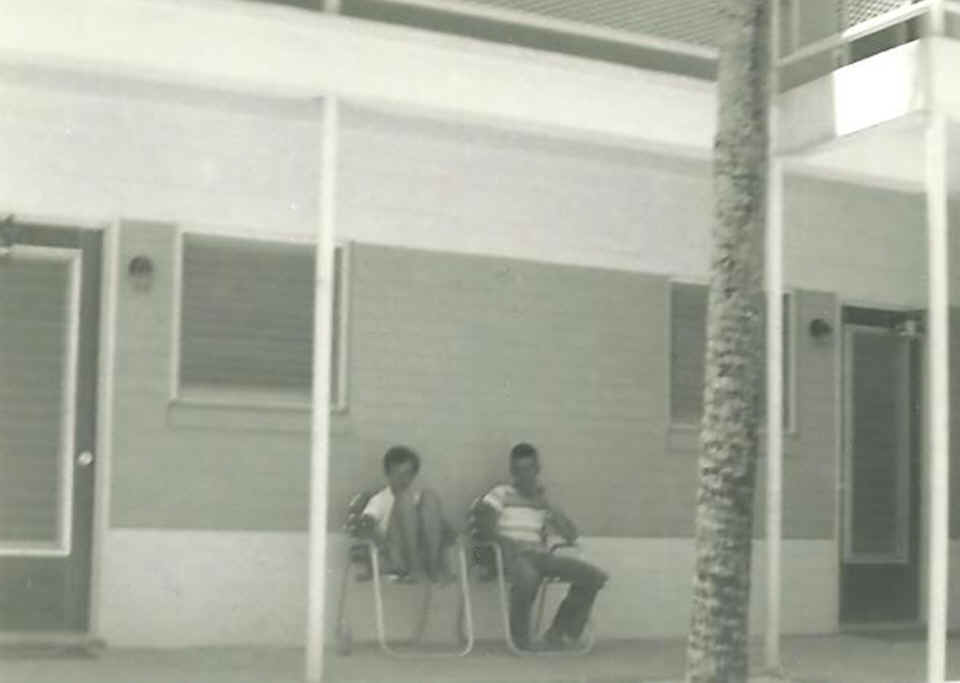 5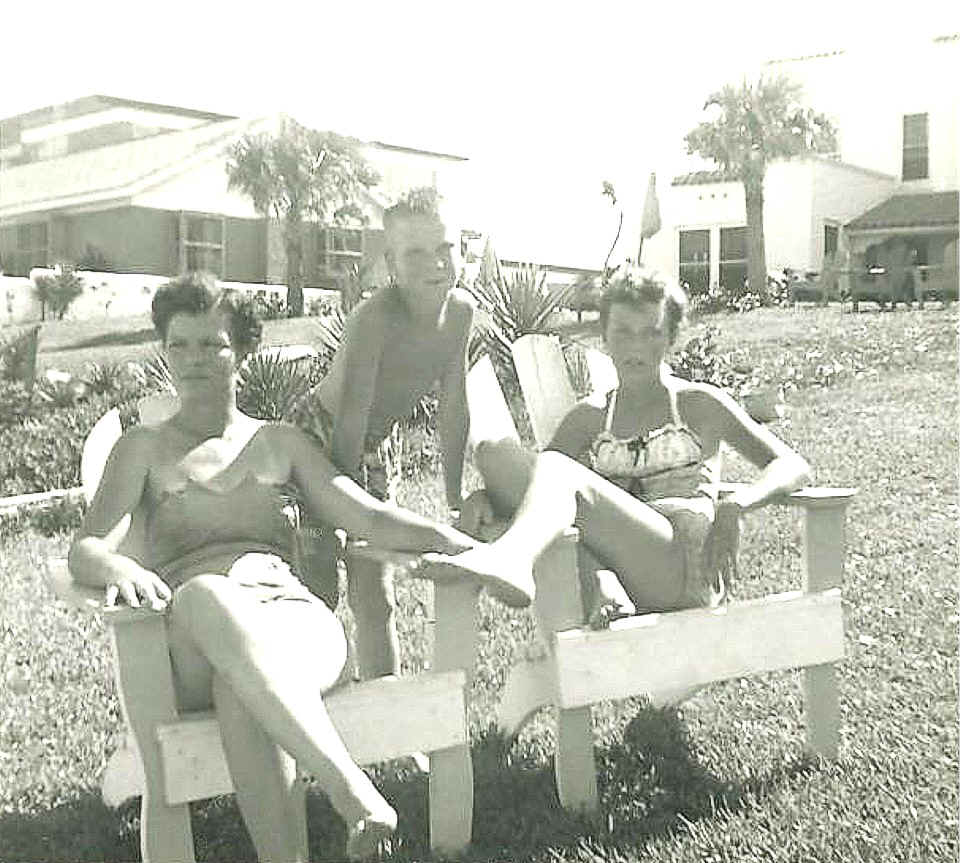 6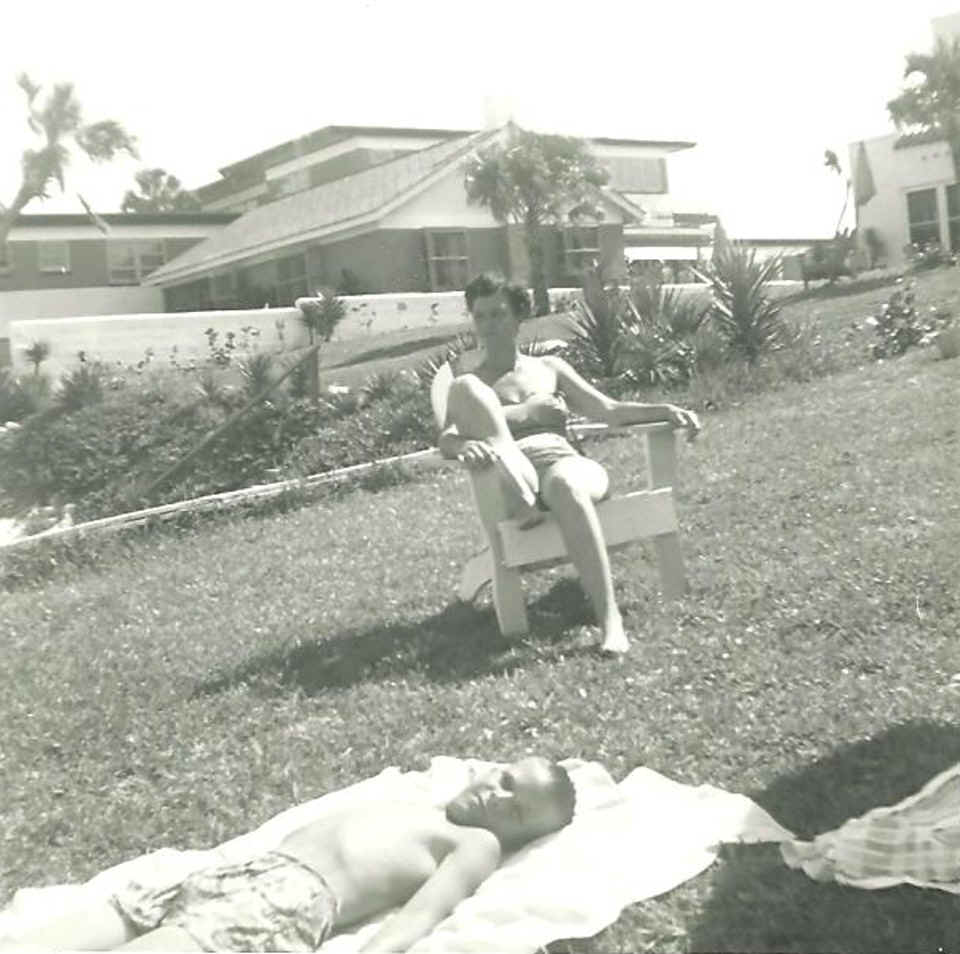 7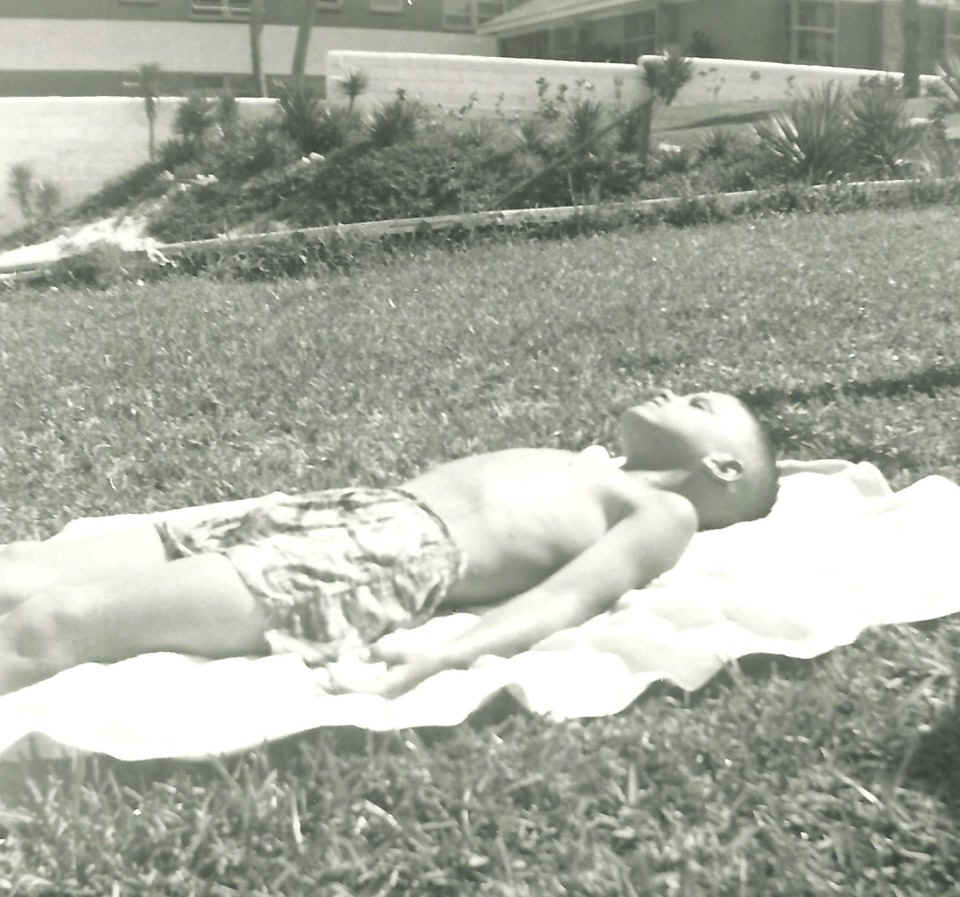 8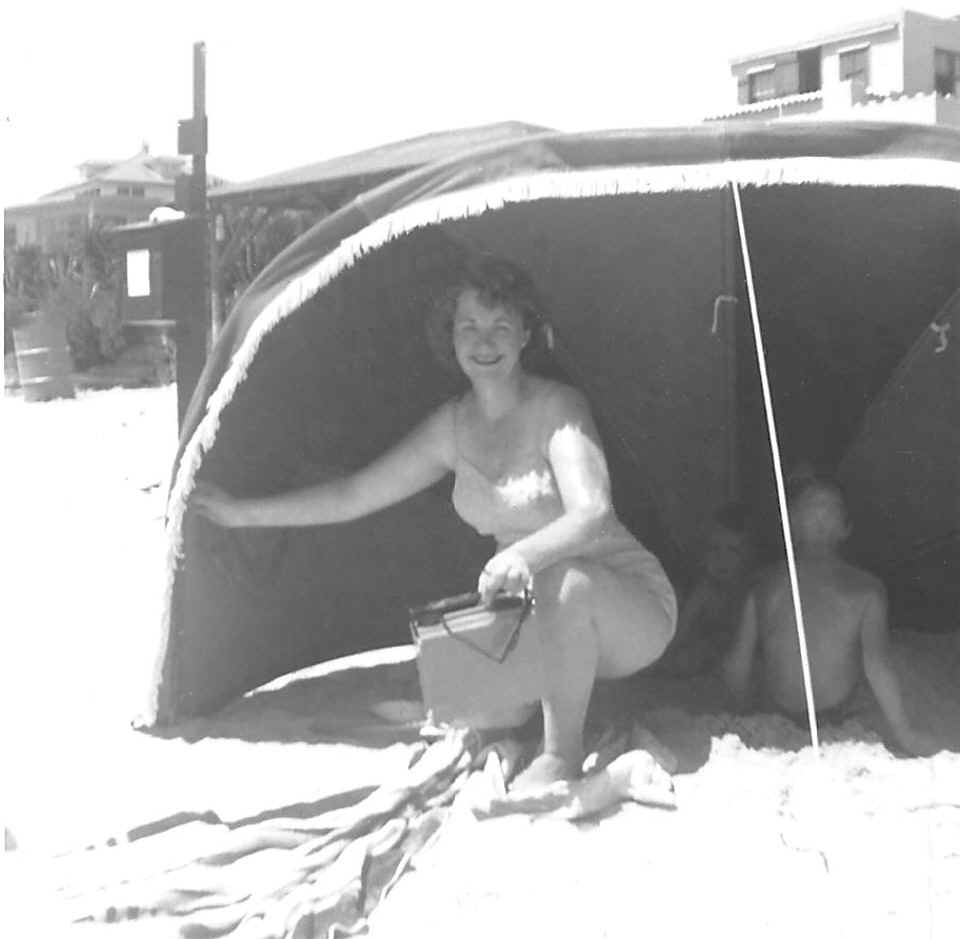 8C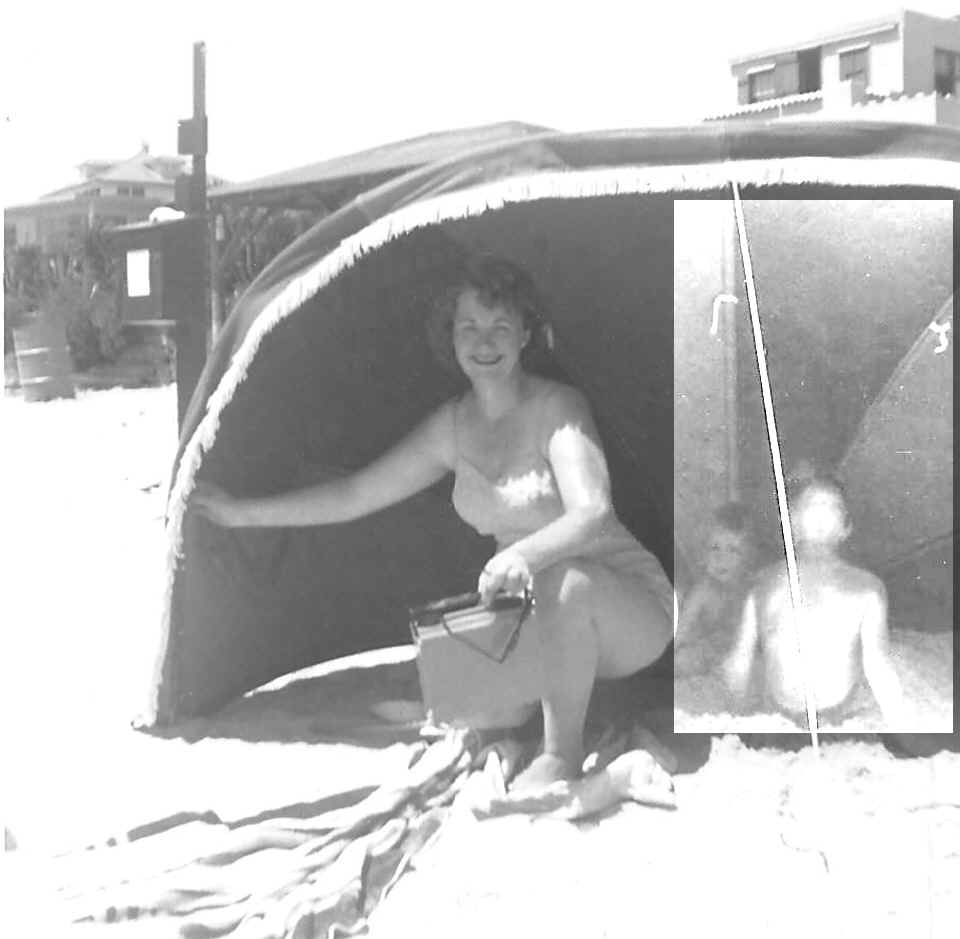 9 - Behind the food wagon and its Model T truck is the hotel seen in the photos above.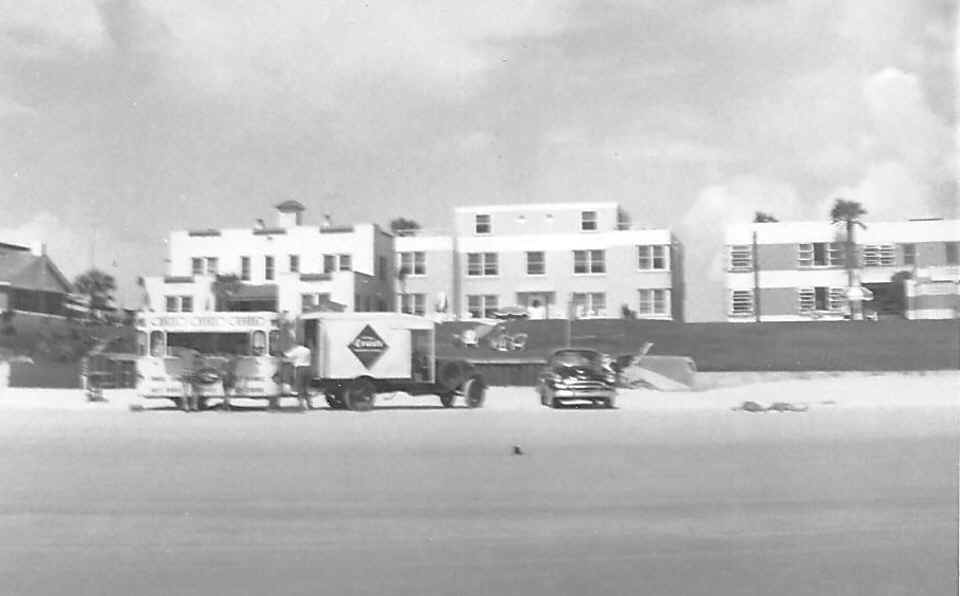 10B Old Spanish fort in Saint Augustine, Florida. This is how it looked coming up from the parking lot in 1955.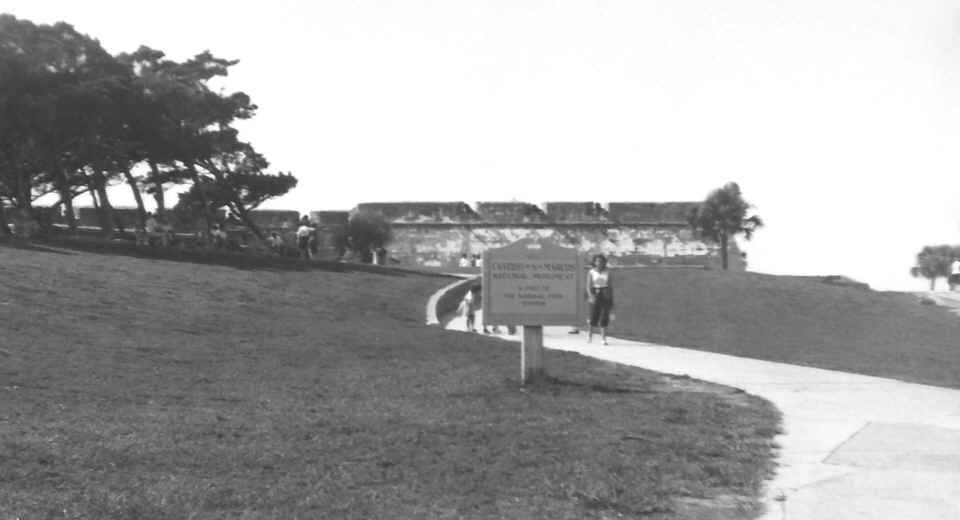 10C - Castillo de San Marcos National Monument is part of the National Park Service. I am amazed at the detail that was in the photo. I had to scan the photo at my highest value of 1200 dots per inch to read the sign.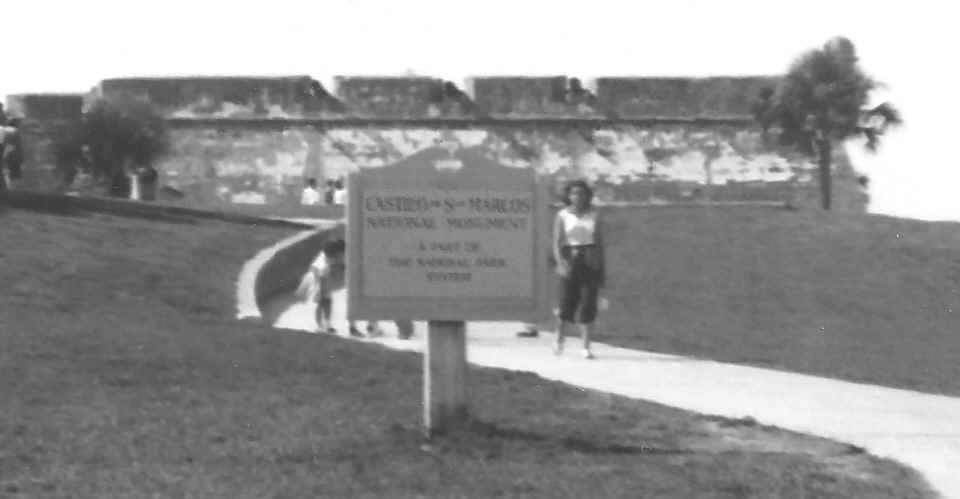 Here is an aerial photo from the internet I found today.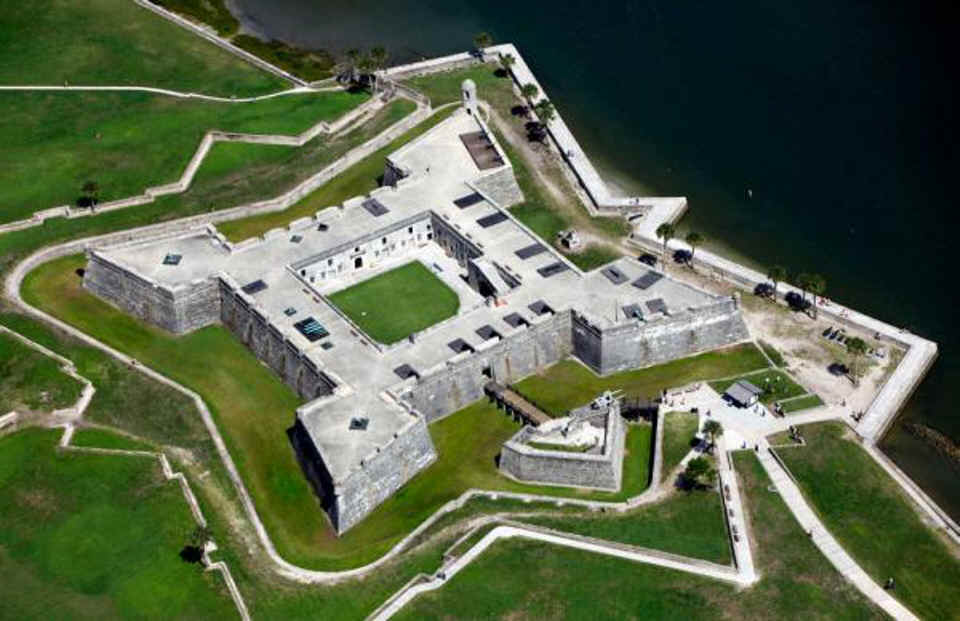 This Google Earth image shows how US 1 business route passes the fort.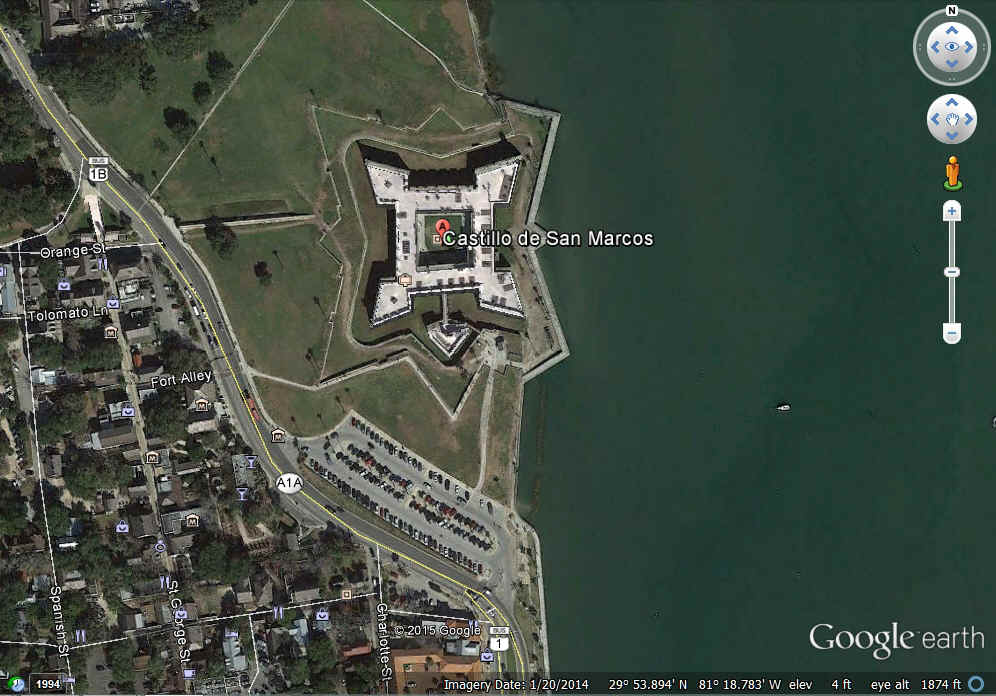 11 - If I had to guess about this photo, it must be the street near the Spanish Fort.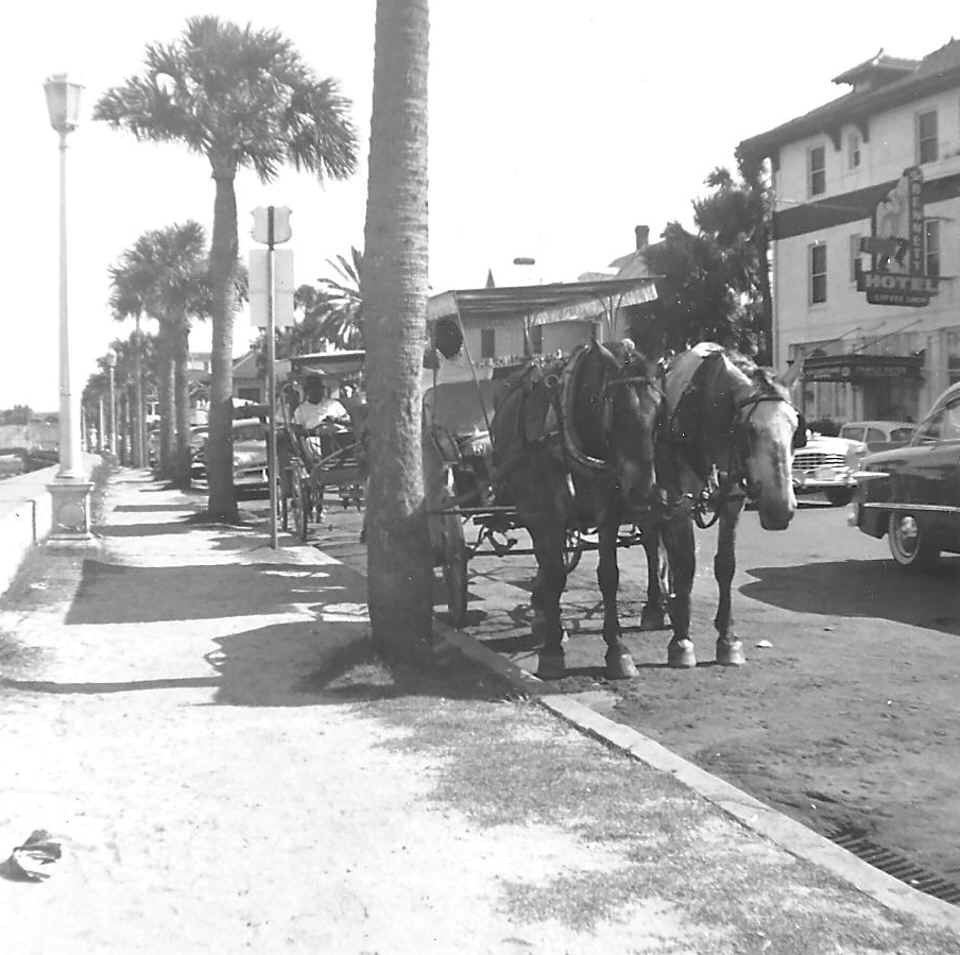 As you can see, the horse and carriage tours are still doing well.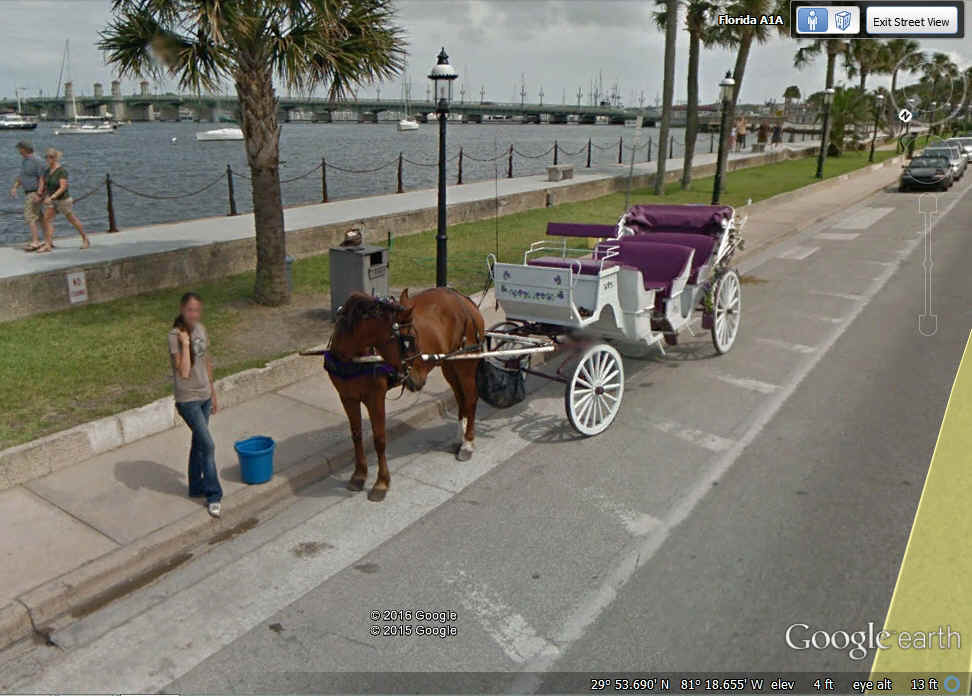 12 Speaking of tours, this one is on the waterway in front of the fortress.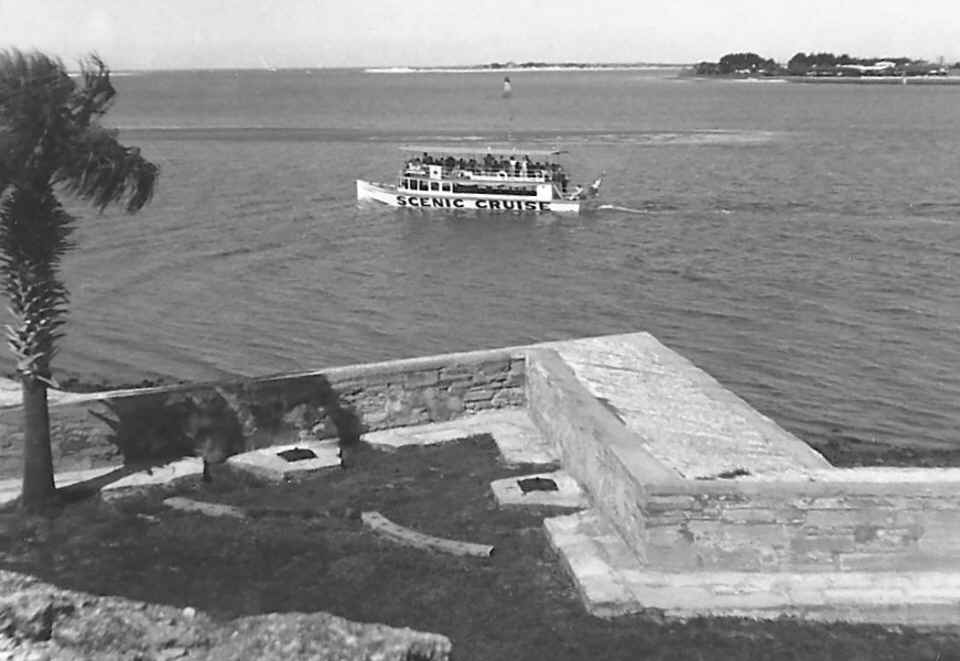 13 Here is more of what we saw that day in 1955.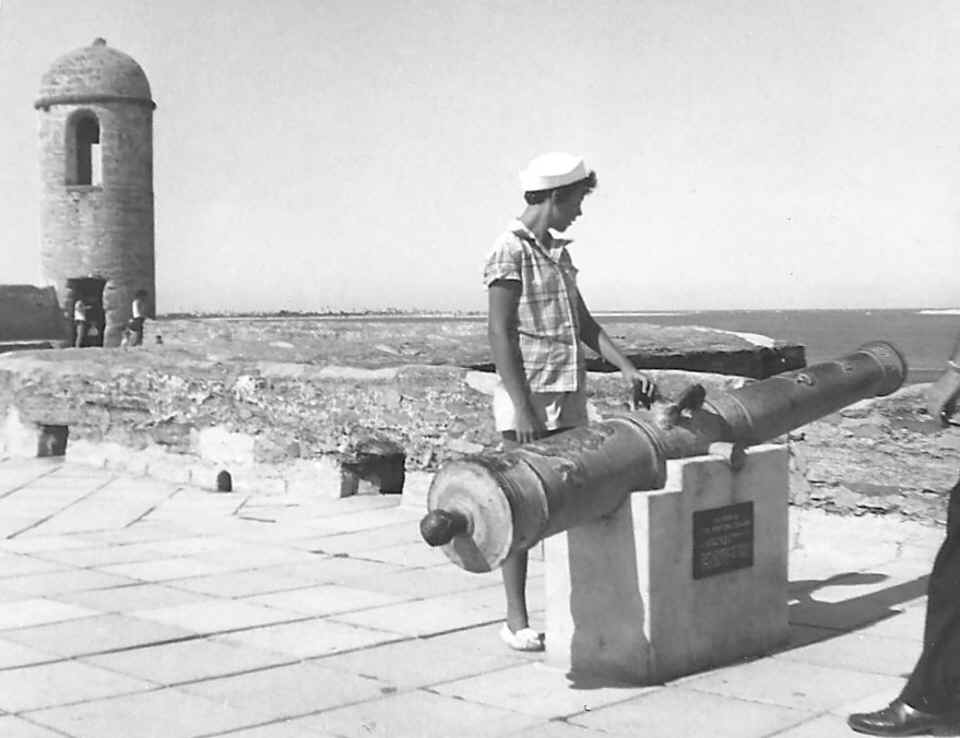 14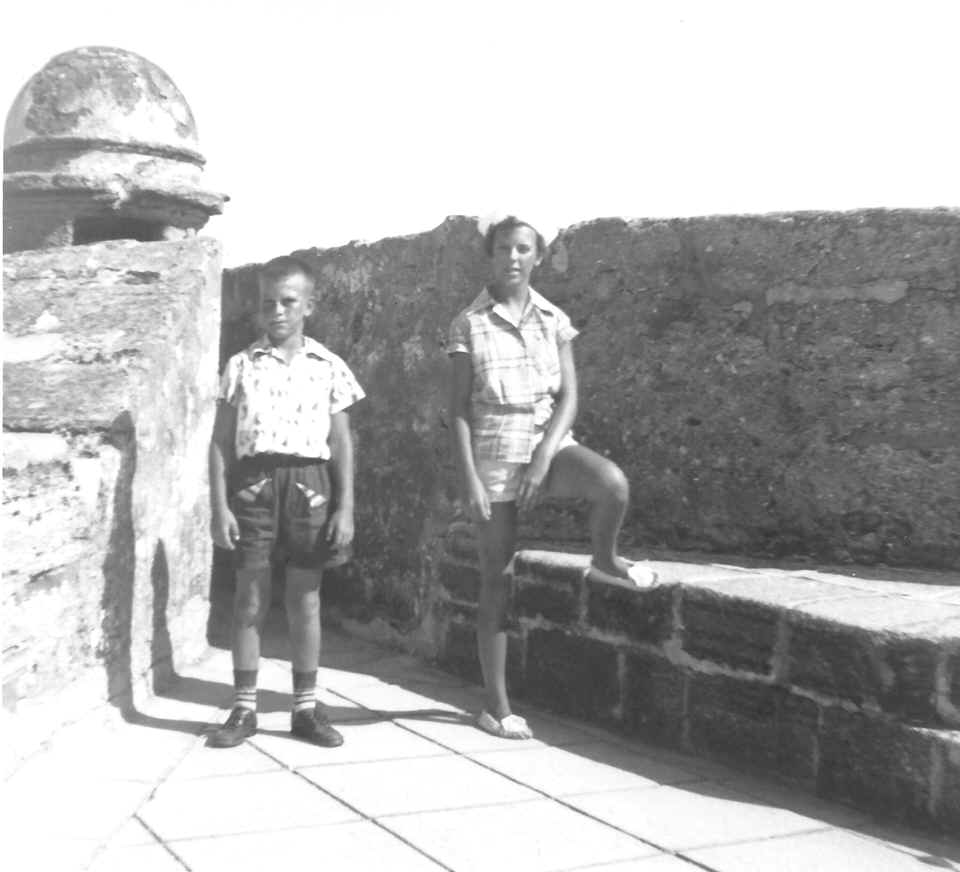 15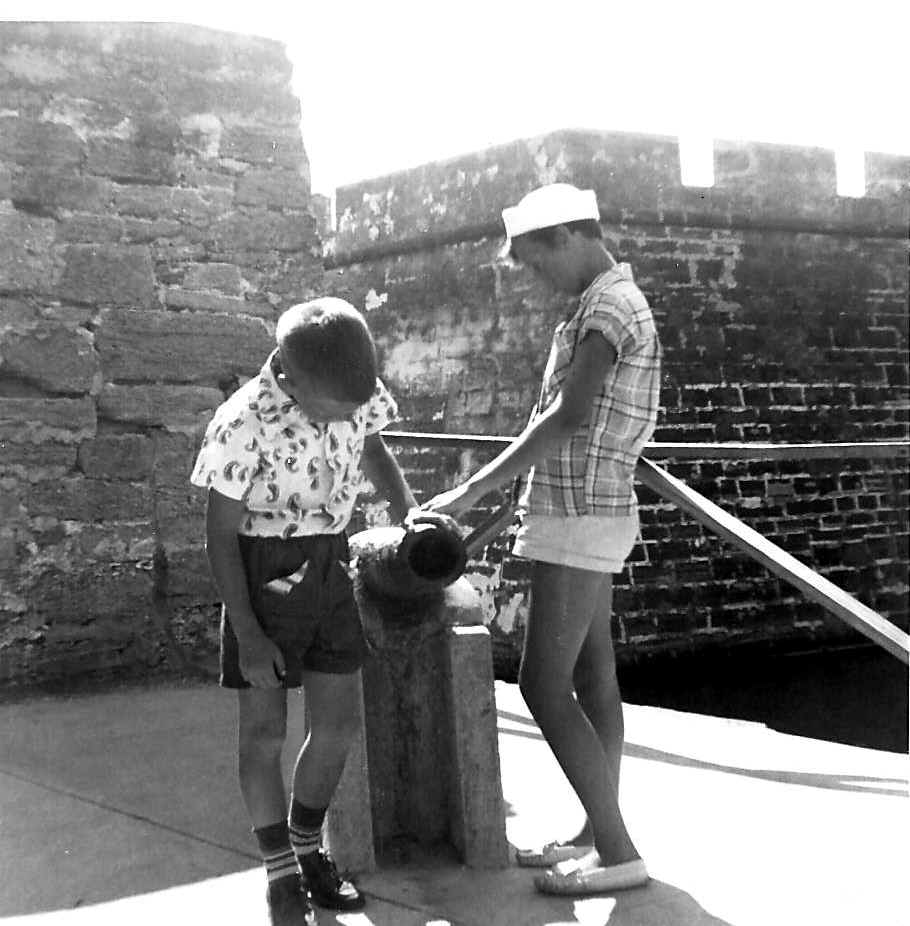 16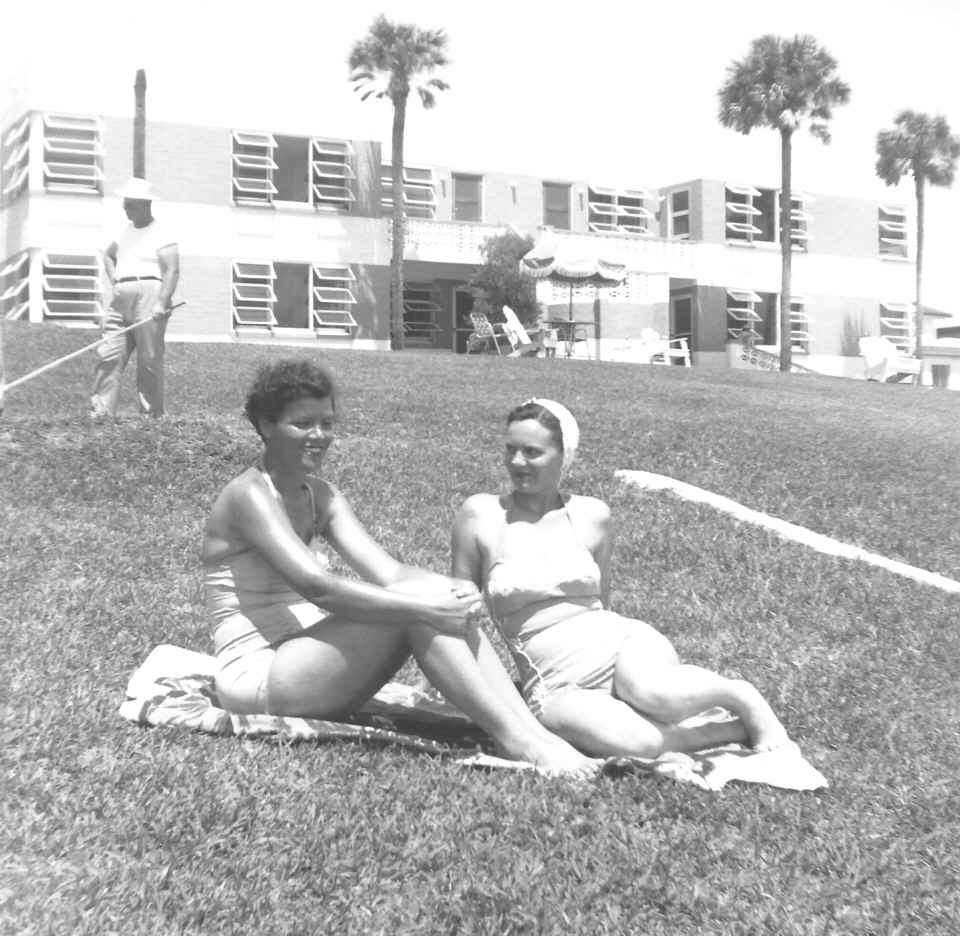 17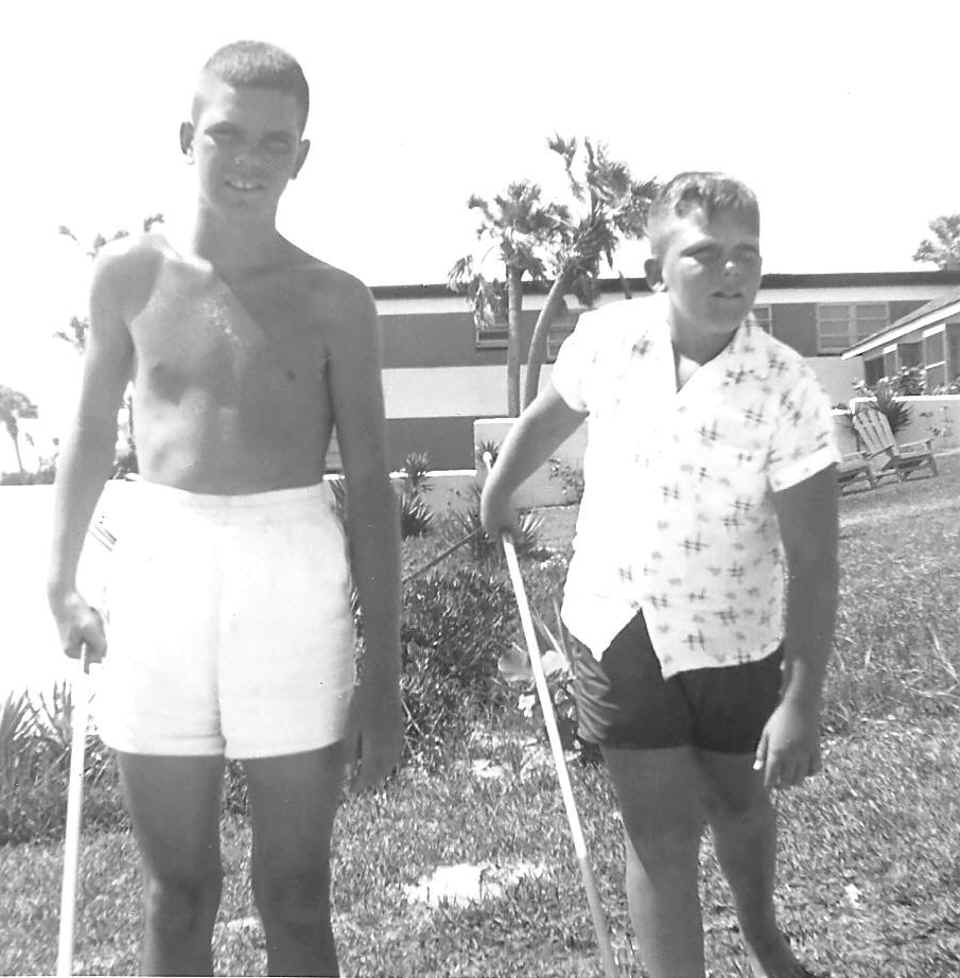 18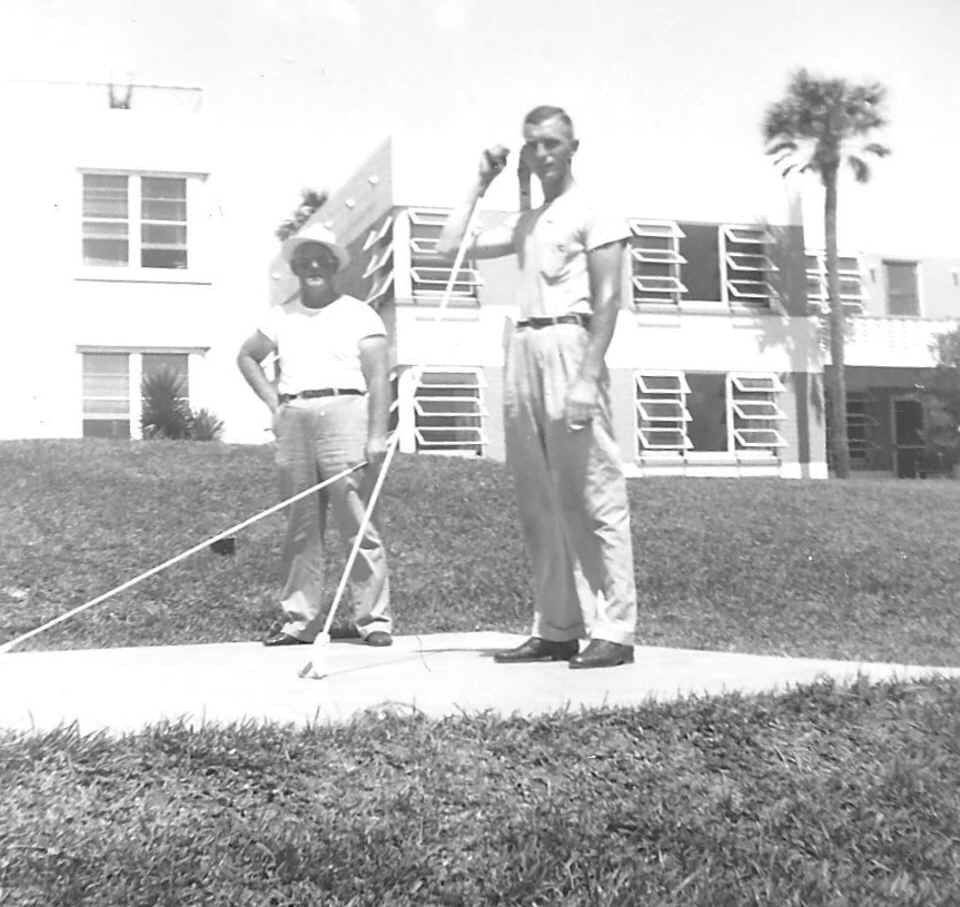 19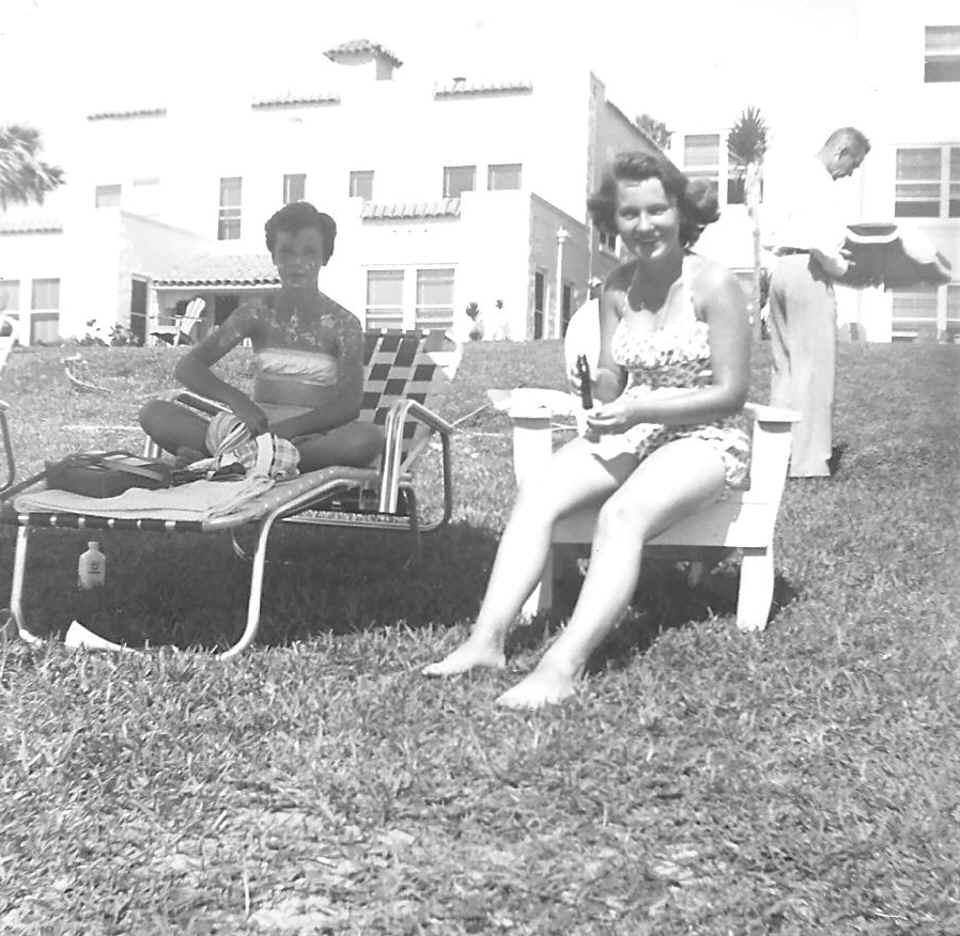 Jean, with your help, we can put some names on these photos before the rest of the family gets a look. Jerry.