The Street by the House is Repaired - - PAGE 70.
November 19, 2018: The street had been dug up to install a water main line from Meadowbrook Road to the housing project behind the house. The paving crew made short work of covering the area over the new water line.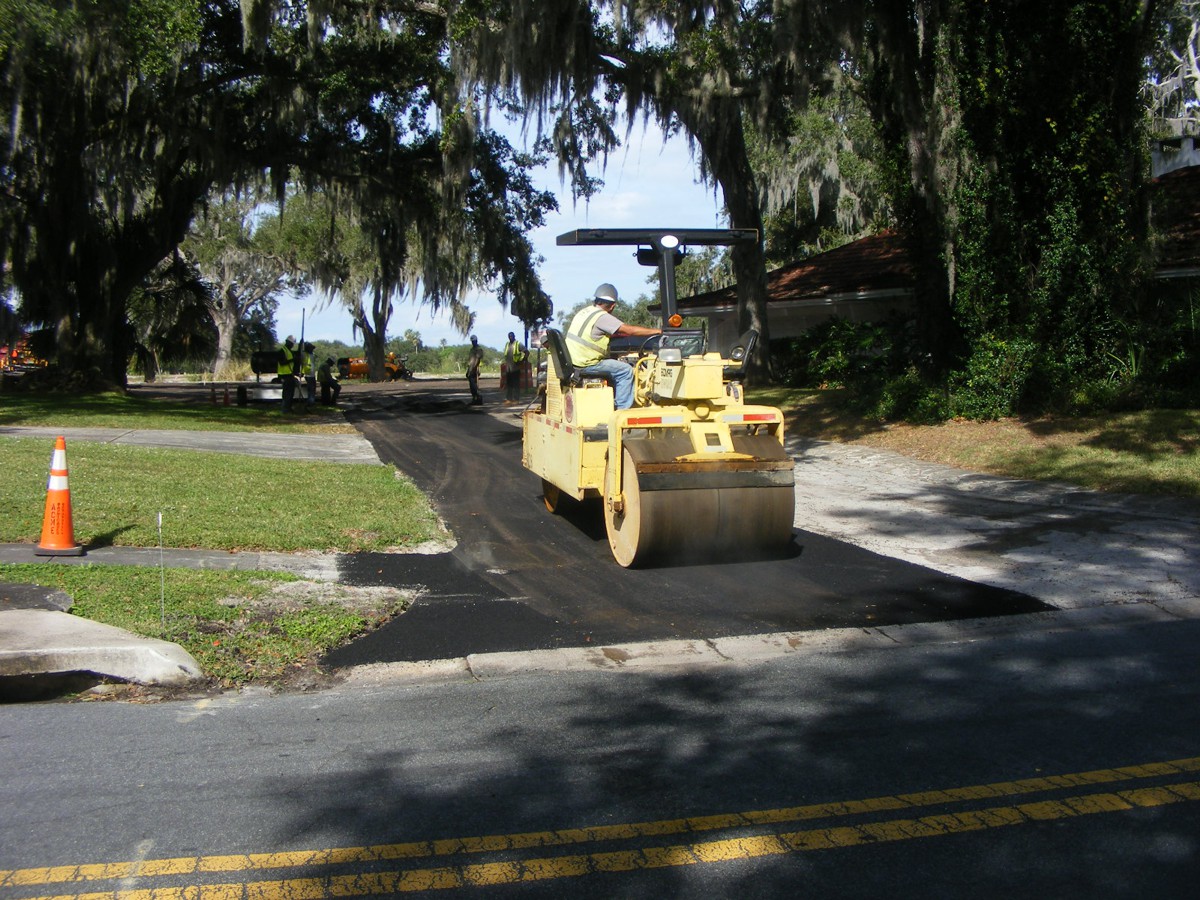 Several passes with this roller gives the asphalt a smooth surface.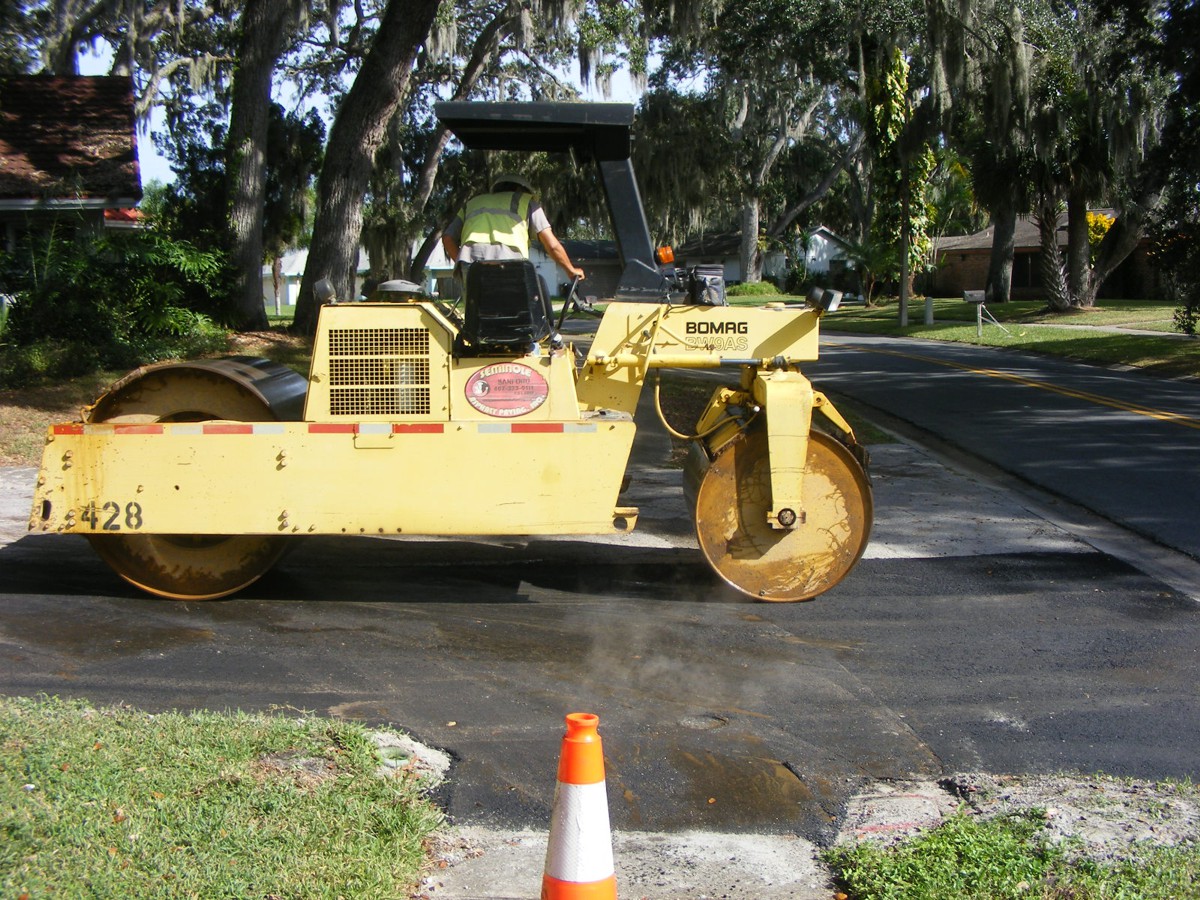 The crew spreads the asphalt evenly before the roller makes the first pass over each new area.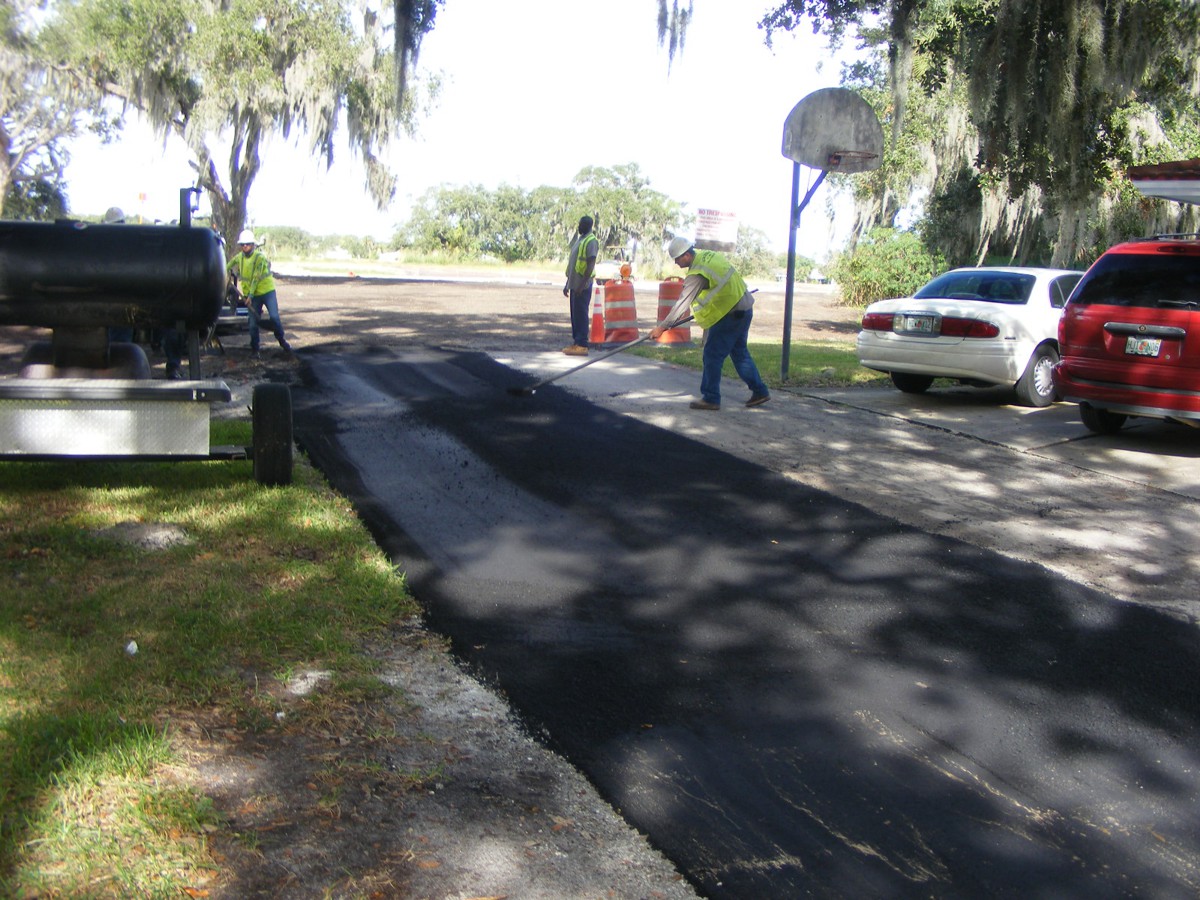 The end of the paved area comes quickly with this crew.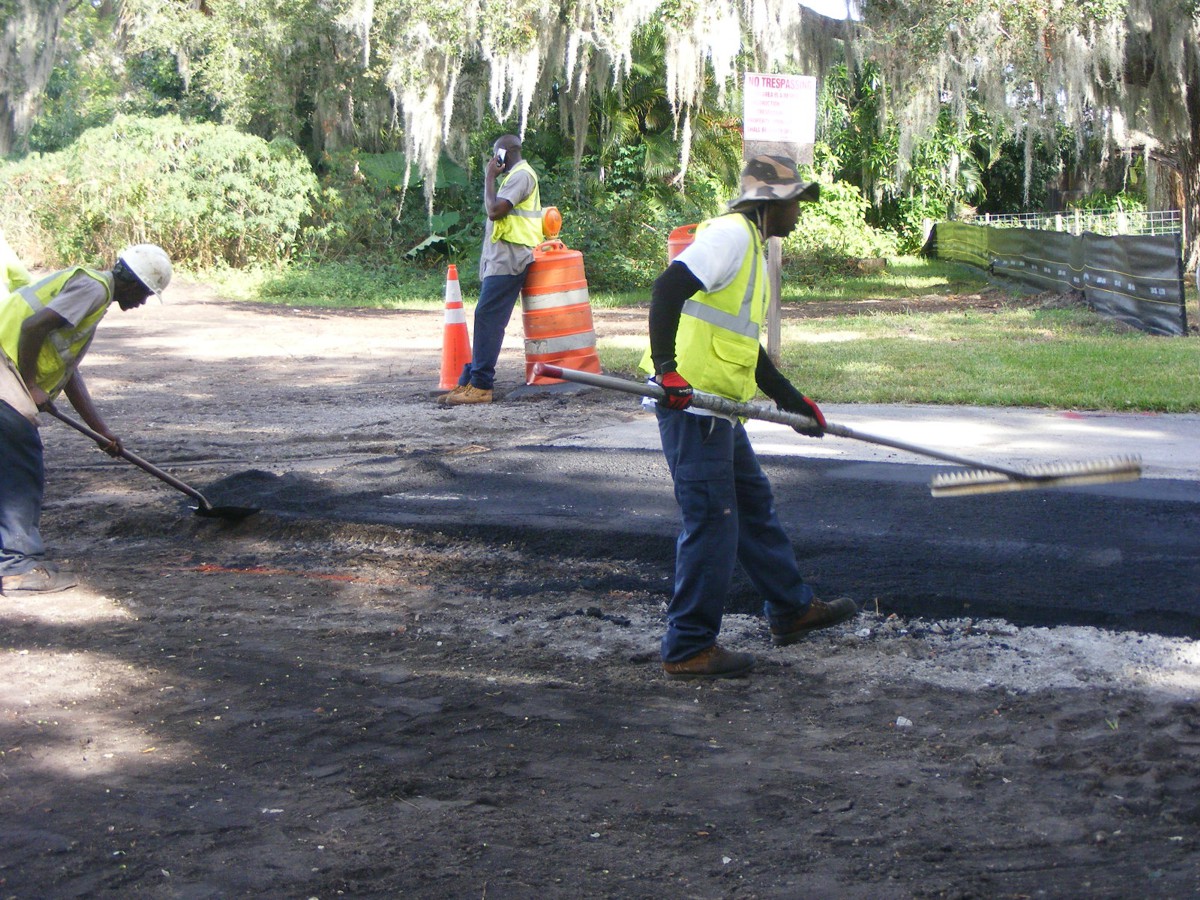 The last of the asphalt is spread by this machine, which will return to working on the street just north of here.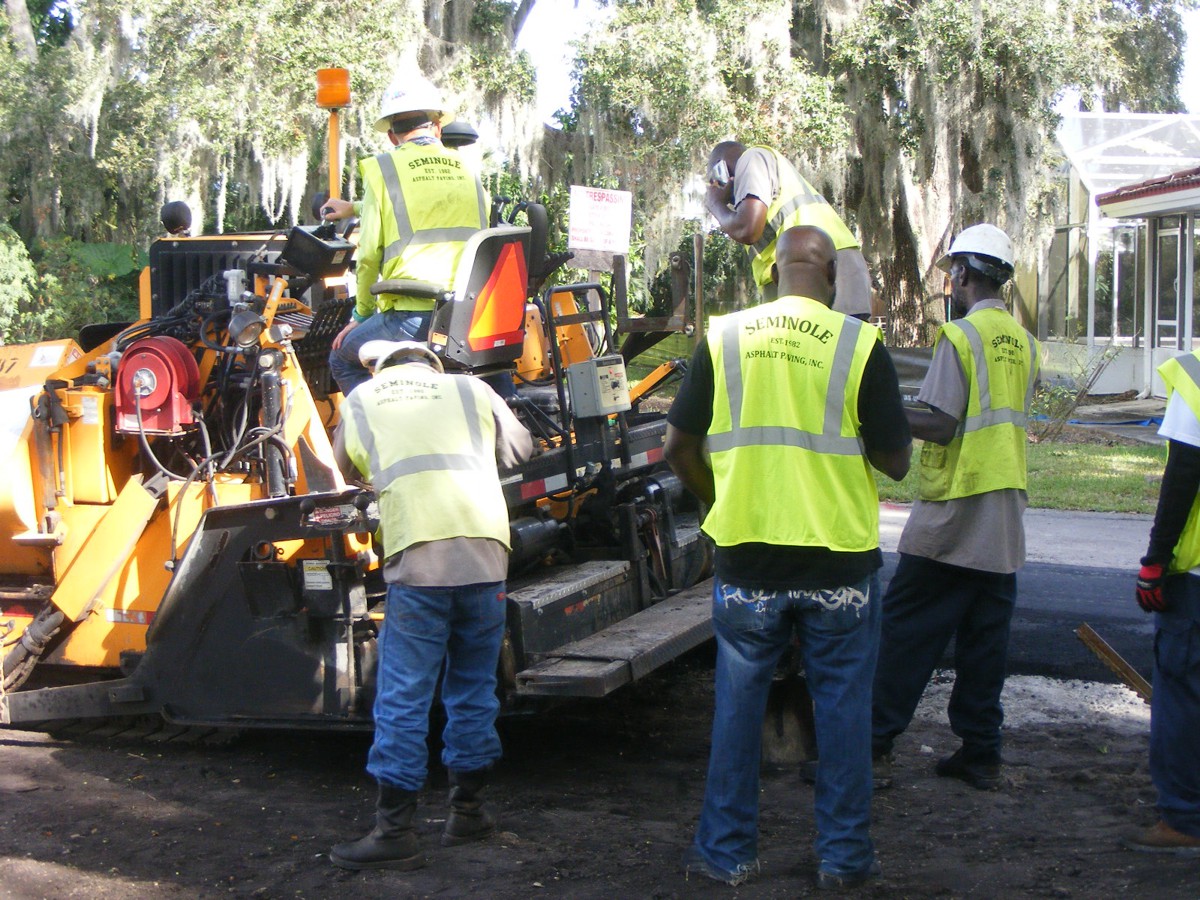 November 25, 2018: I took this aerial photo on Sunday after the Thanksgiving Holiday week. Here is what that machine can do in a couple of days. All the pavement is complete in Phase 1 of the project.