Storm Drains Going in Behind the House · · PAGE 58.
April 27, 2018: Today the focus is on connecting those man holes together with the green pipes and moving more soil around to another area.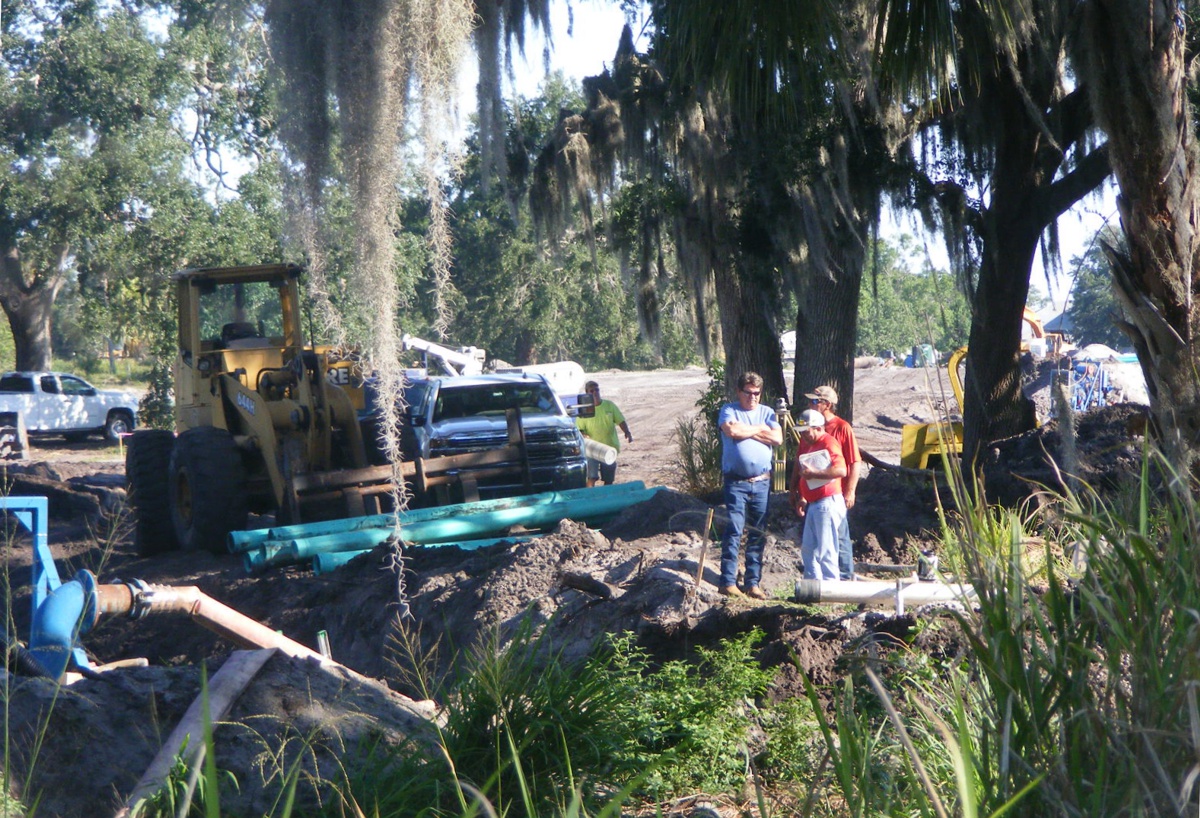 The post with the GREEN paint is marking something, but I have no idea yet.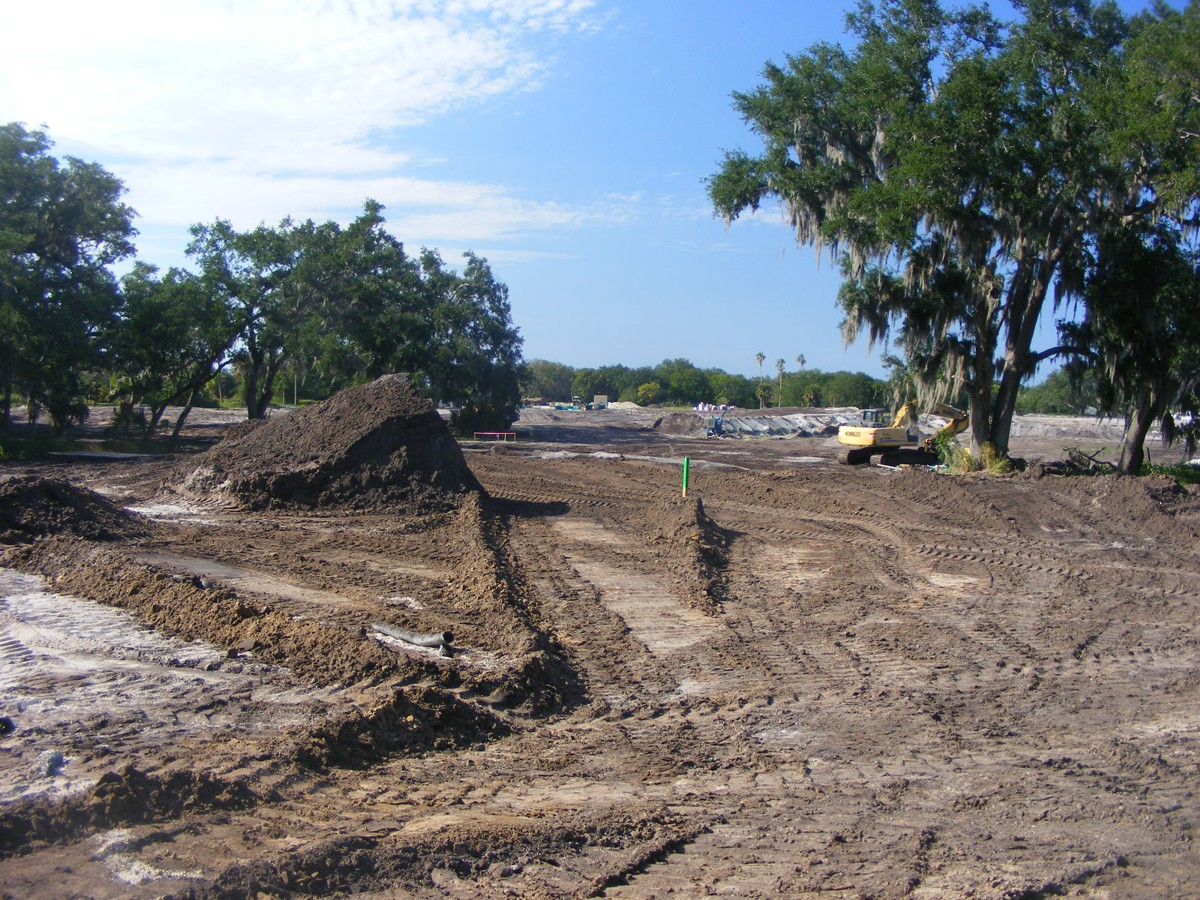 The red steel box has a diesel fuel tank inside that is carried around to refuel the water pumps by a forklift.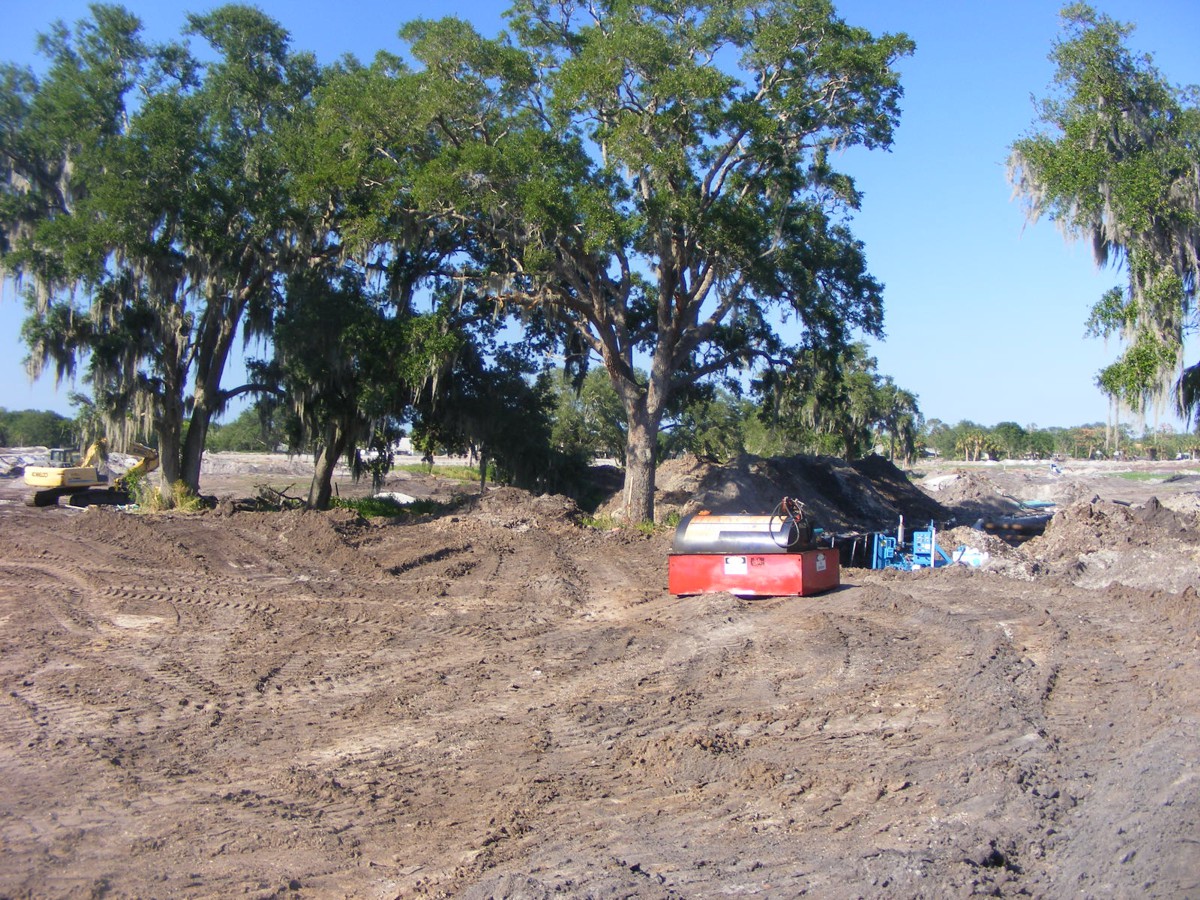 The putting green area behind the house is getting lower as they move the topsoil around.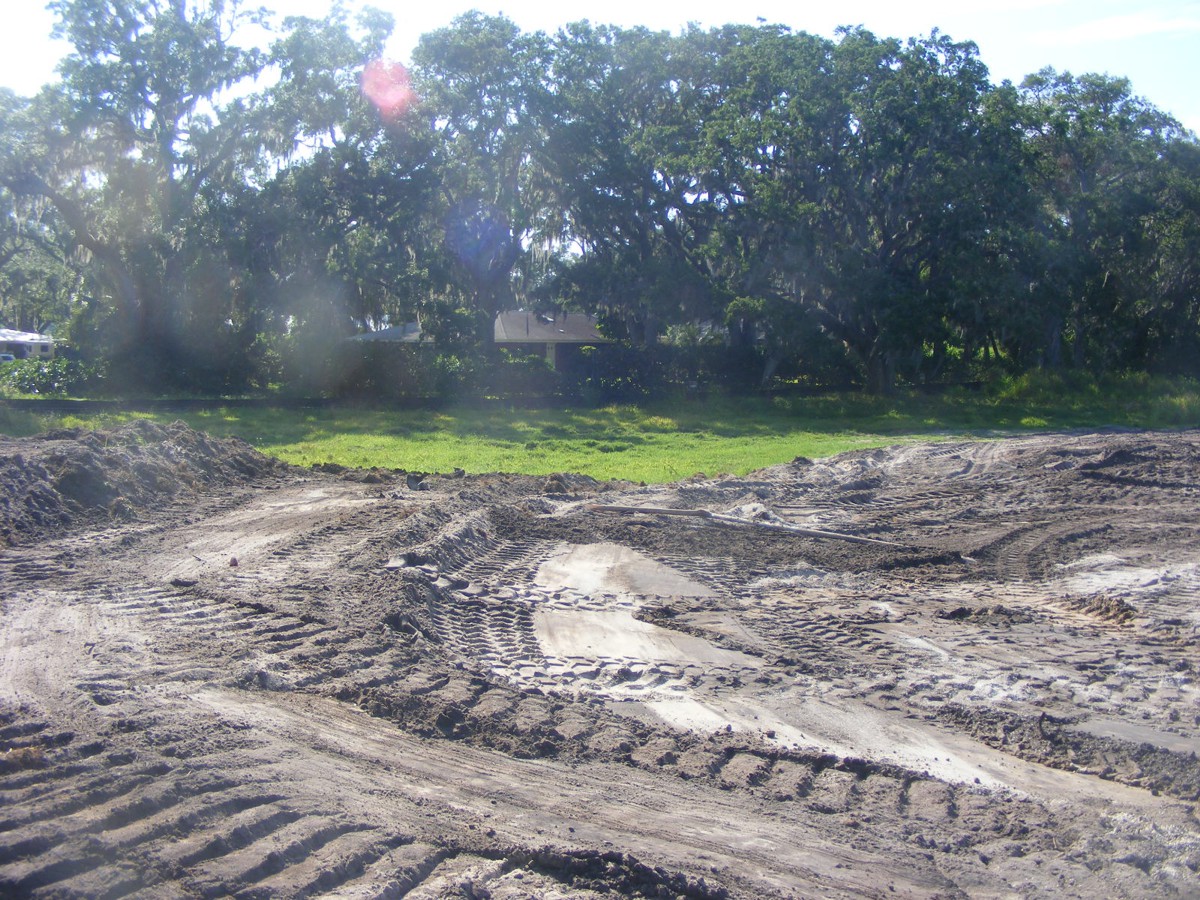 Looking EAST from the end of the access road next to the house shows a large pile of dirt and some debris from an old drainage pipe.

All the work now nearby is EAST of the drainage ditch.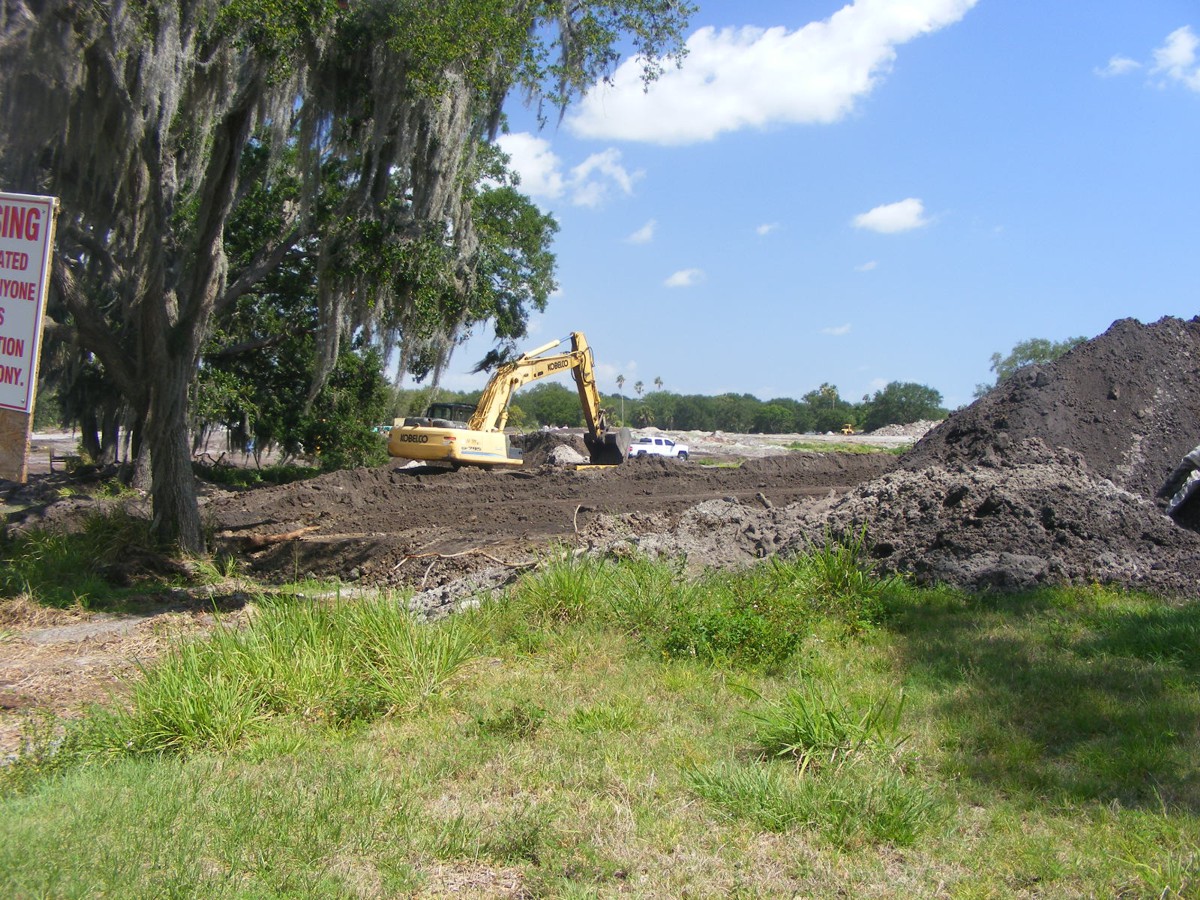 The manholes behind the house are starting to be covered by dirt.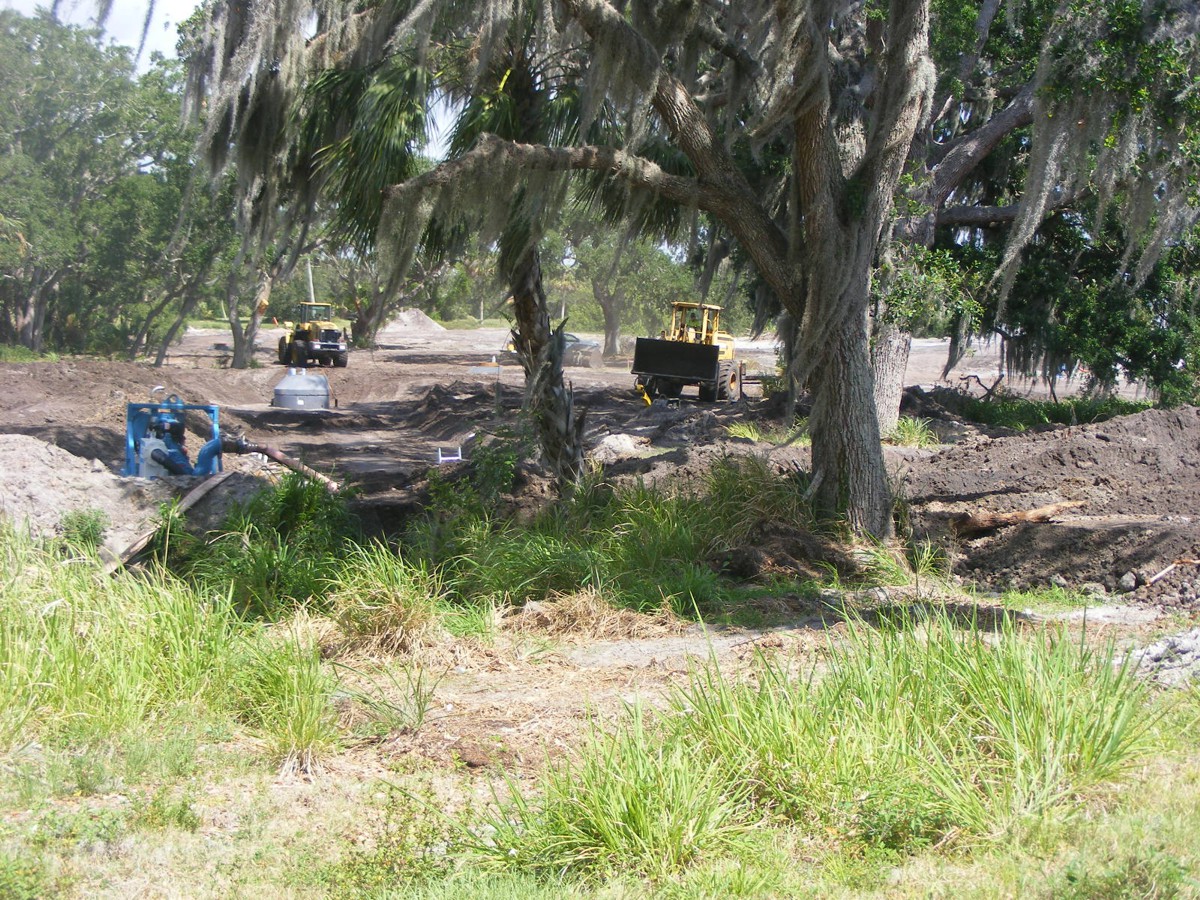 The crew is filling the trenches and packing the soil down in them.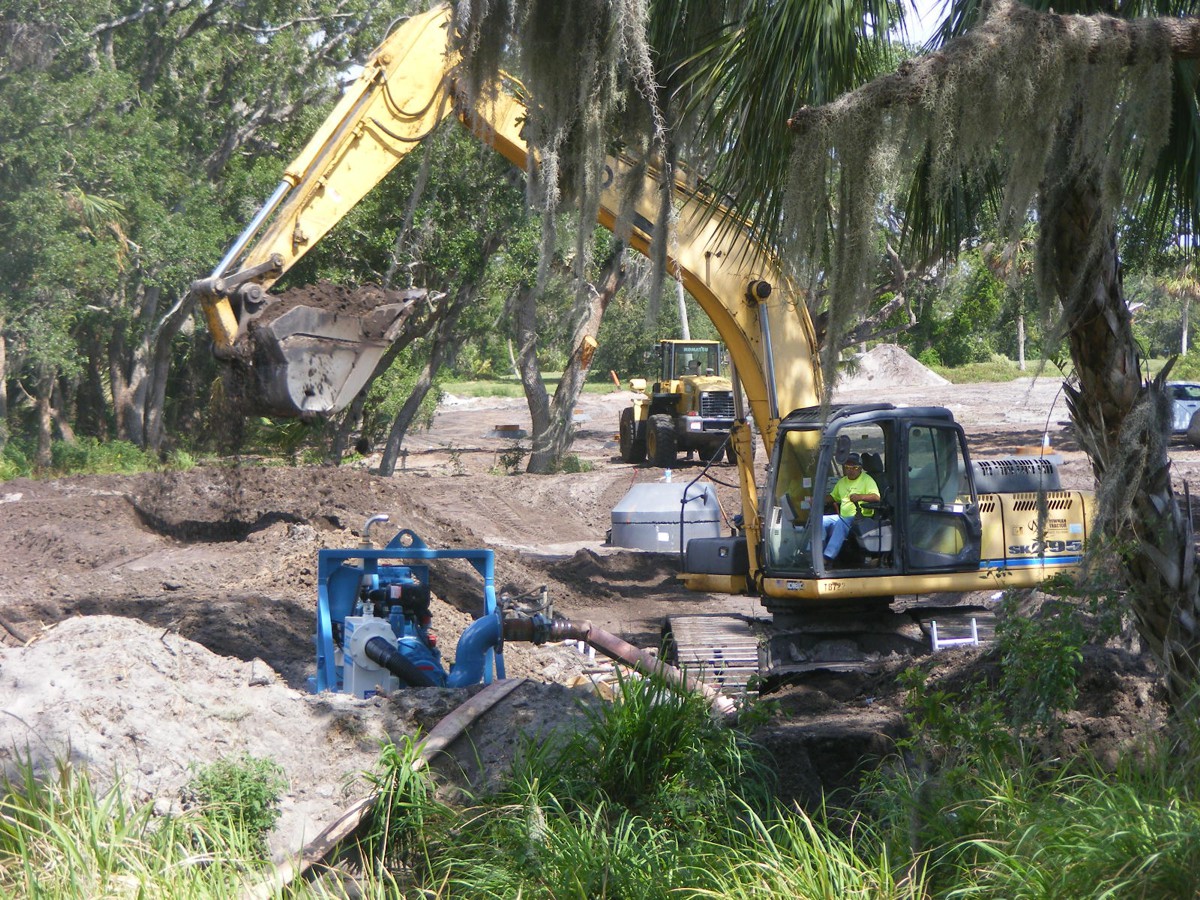 Scoop by Scoop...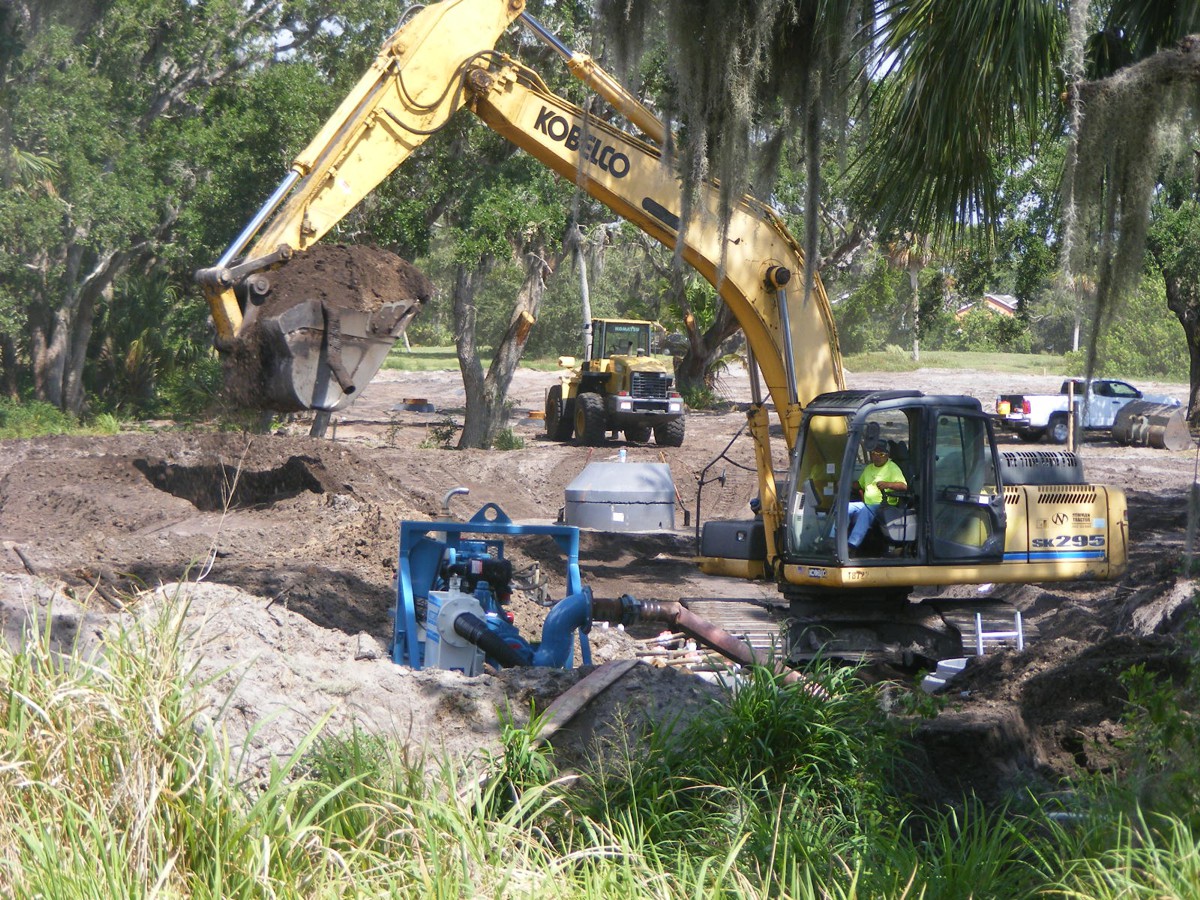 The ground level has been restored. When the street is installed, the tops of the man holes will be at street level. The BLUE water pump in the photo above has been removed.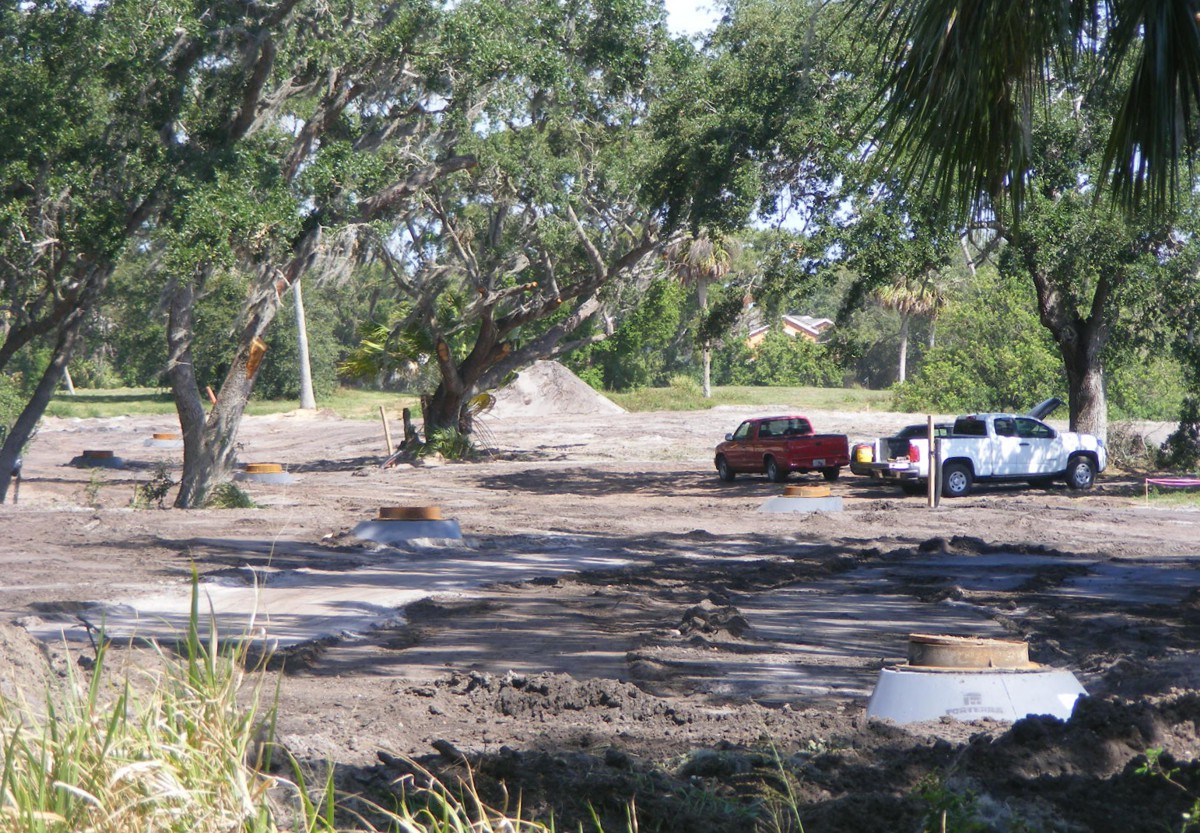 Dump trucks are moving soil from the north side of the golf course to the EAST side new road work.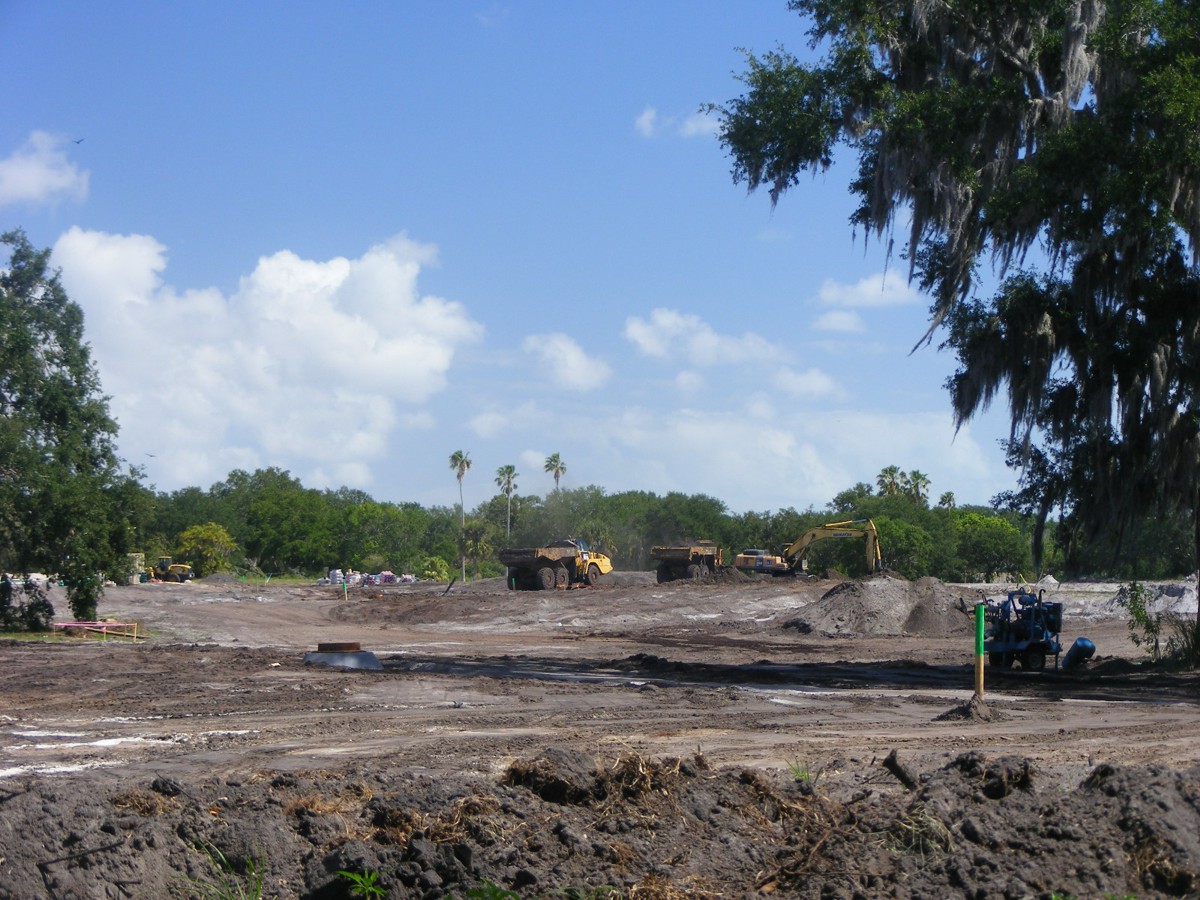 Here is where that soil is being relocated to build another street to the EAST using my telephoto camera setting.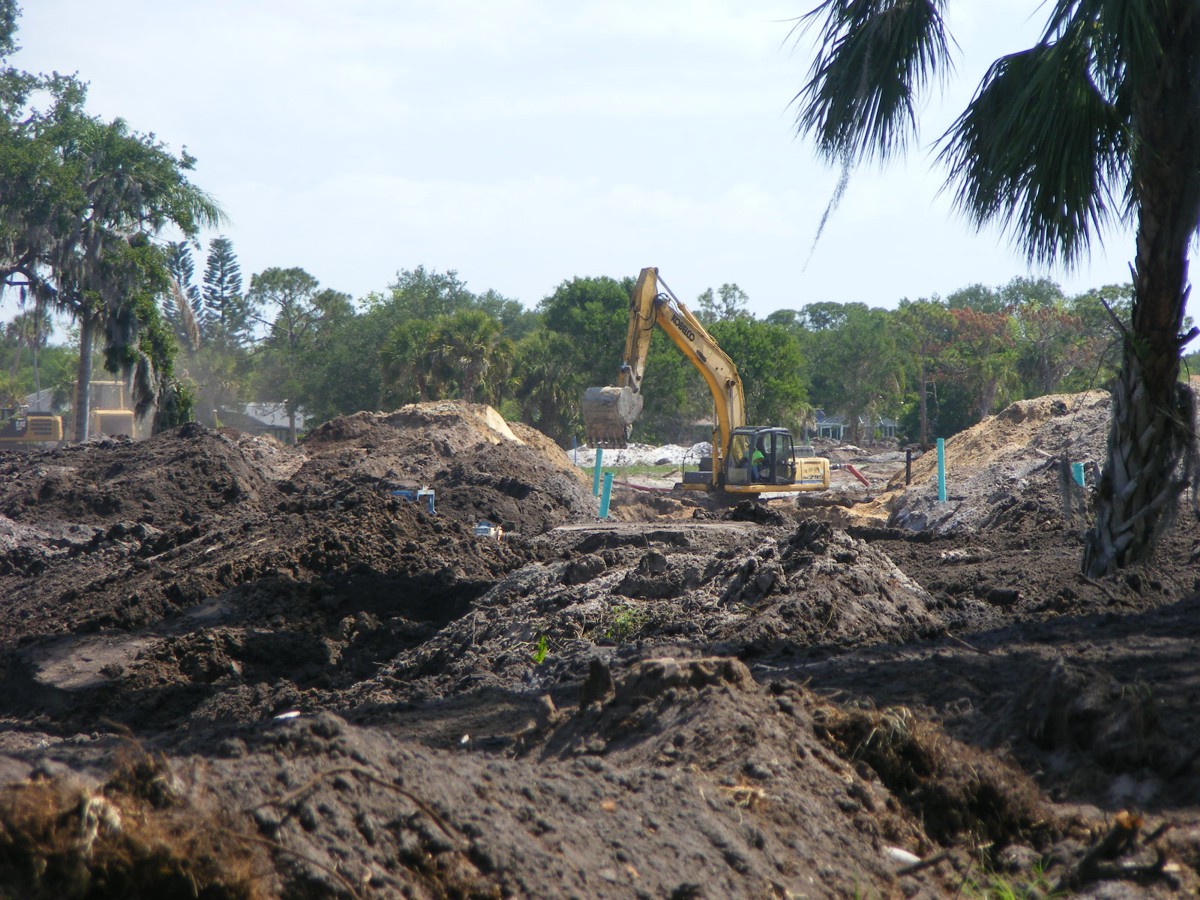 This wide angle photo looking at the same area from the photo above is taken from the same spot on the edge of what remains of the putting green.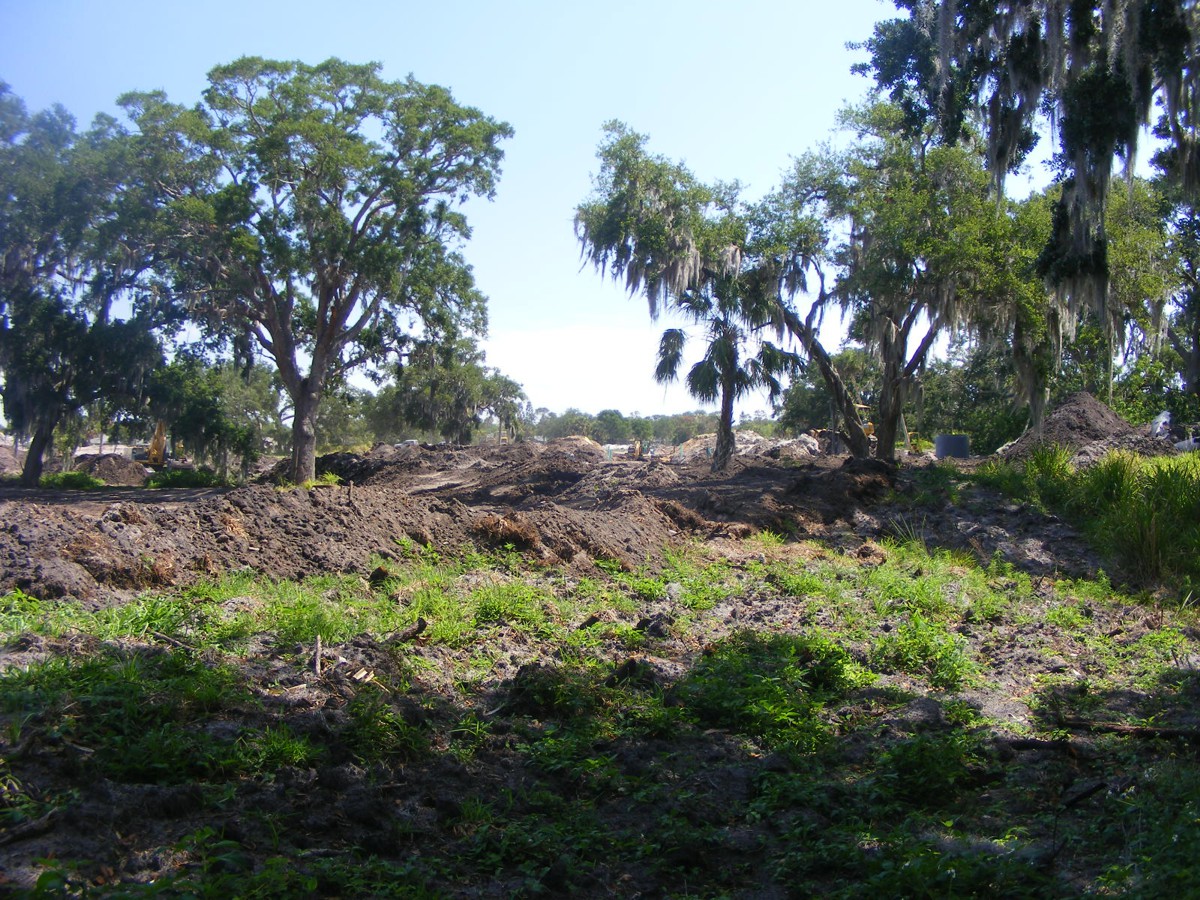 Dirt is being moved around near the trench that currently drains the area to the culvert that runs past our house adjacent the old access road.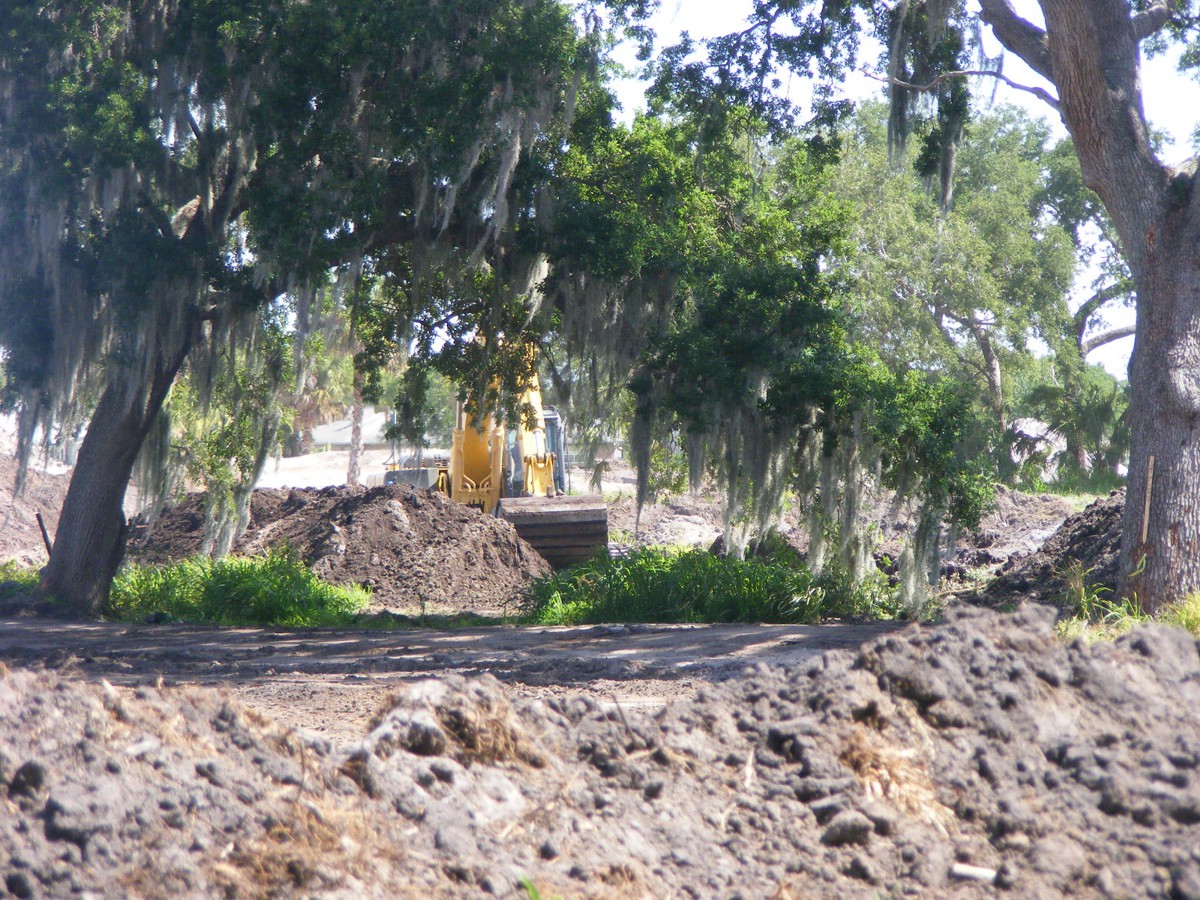 This last shot for today is the source of the dirt being loaded on another dump truck.