Garage Door Weather Strips & More · · PAGE 36.
April 17, 2017: When the spring equinox occurred on March 22, I noticed a lot of sunlight coming in this door to the garage while standing in the pantry area. I found out why when I closed the door and found the door frame is not "square". The gaps are most visible at the top left and left side center of the door near the latch and door handle where the paint was worn off from before we arrived in September 2013.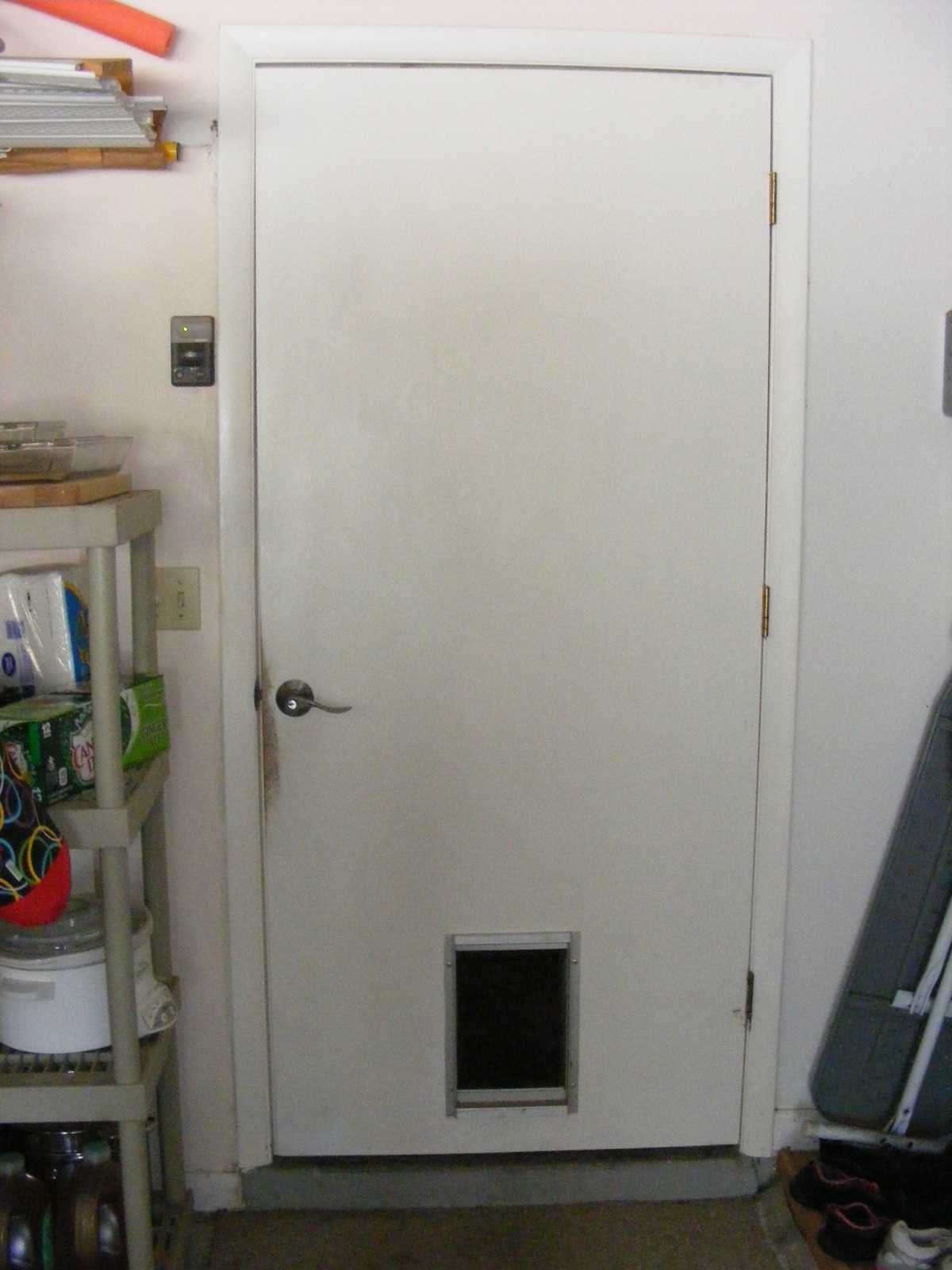 The smaller peel-and-stick door seals were not the right size to seal around the door. The arrow points to where the smaller seals were stuck to the door frame.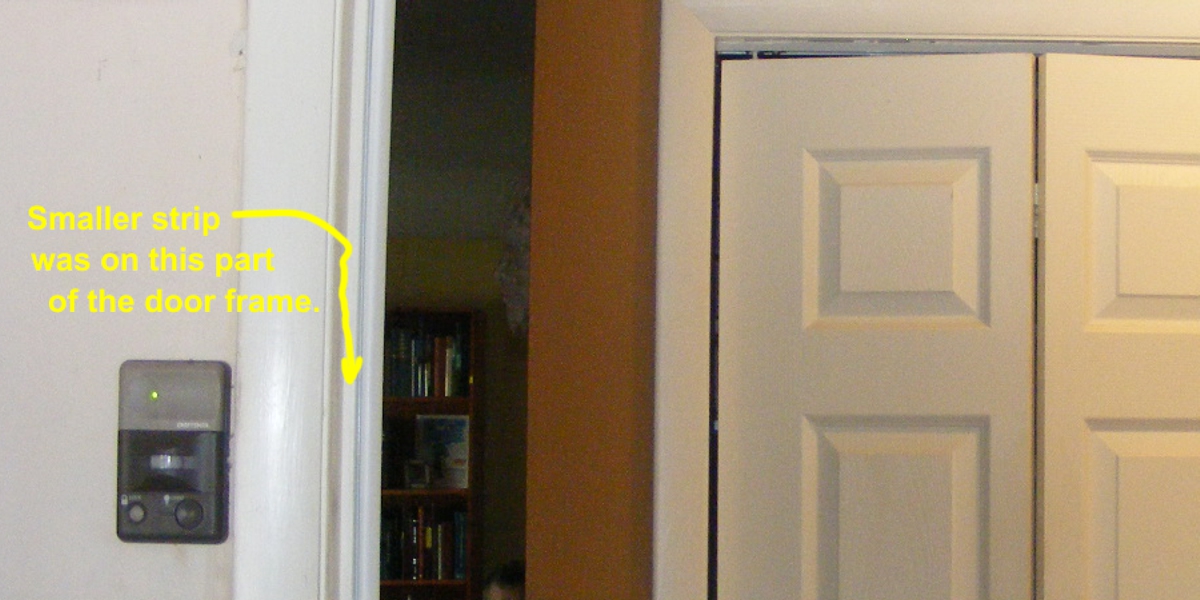 Here is a wider view of the door frame with the new weather strip that seals to the door when it shuts. The little strips on the edge where the arrow is pointing made the door a bit difficult to close at times. When I saw how much light was coming around the old door seal, I realized we were affecting our heating and cooling efficiency.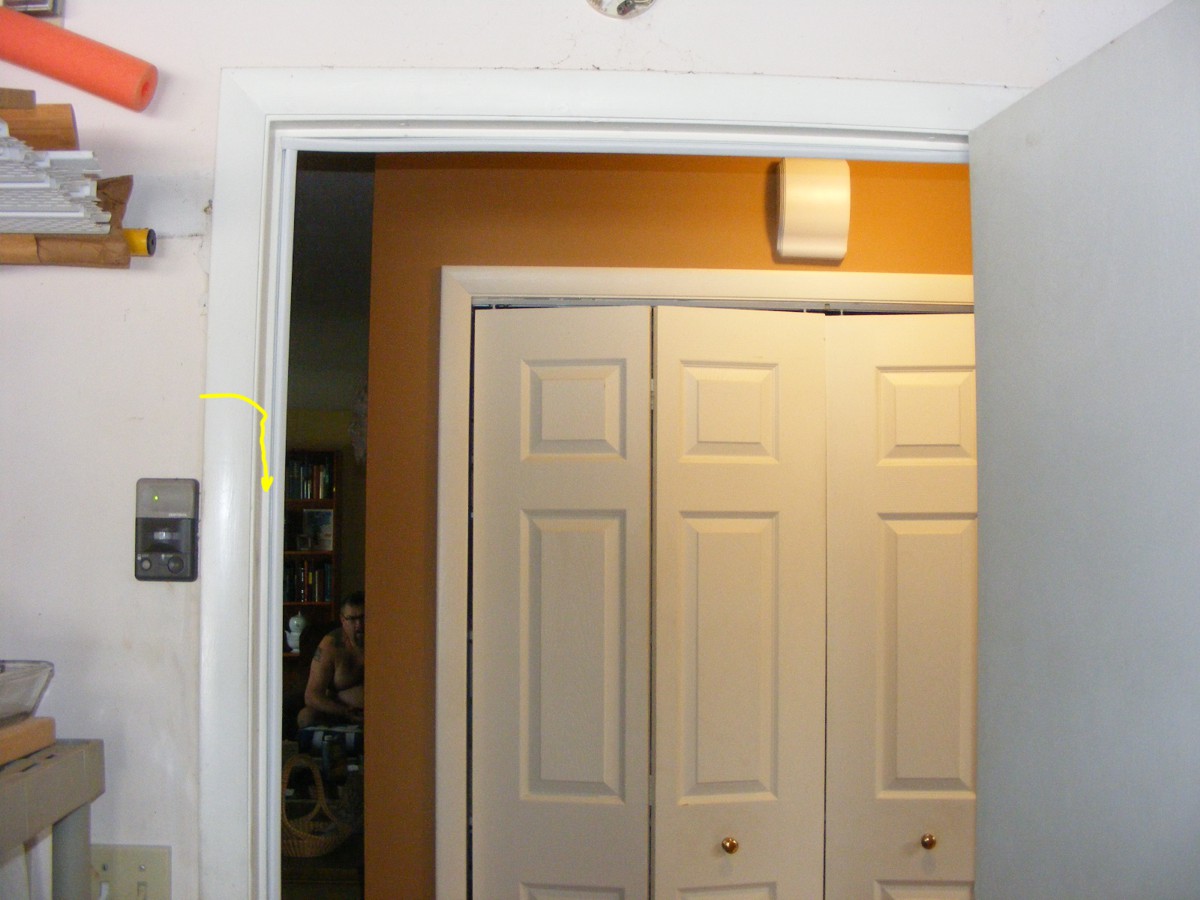 Here is how it looks from the inside now with the new weather strips.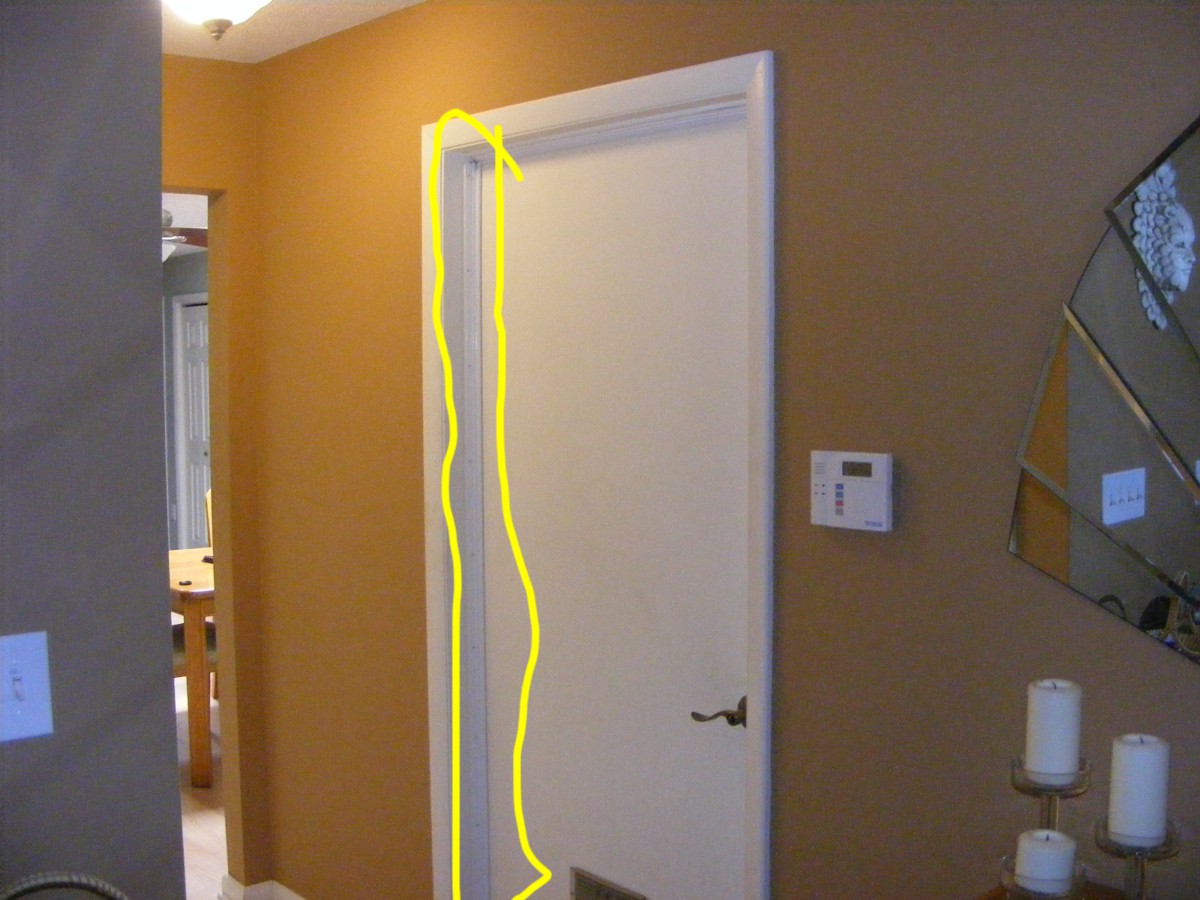 The strip across the top of the door frame and down the side with the door handle needed to be trimmed a bit where they meet at the corner. All three pieces were a few inches longer and needed to be trimmed to fit. There is no light or air leaks around the door now. The door sill at the bottom was good before and is still in place.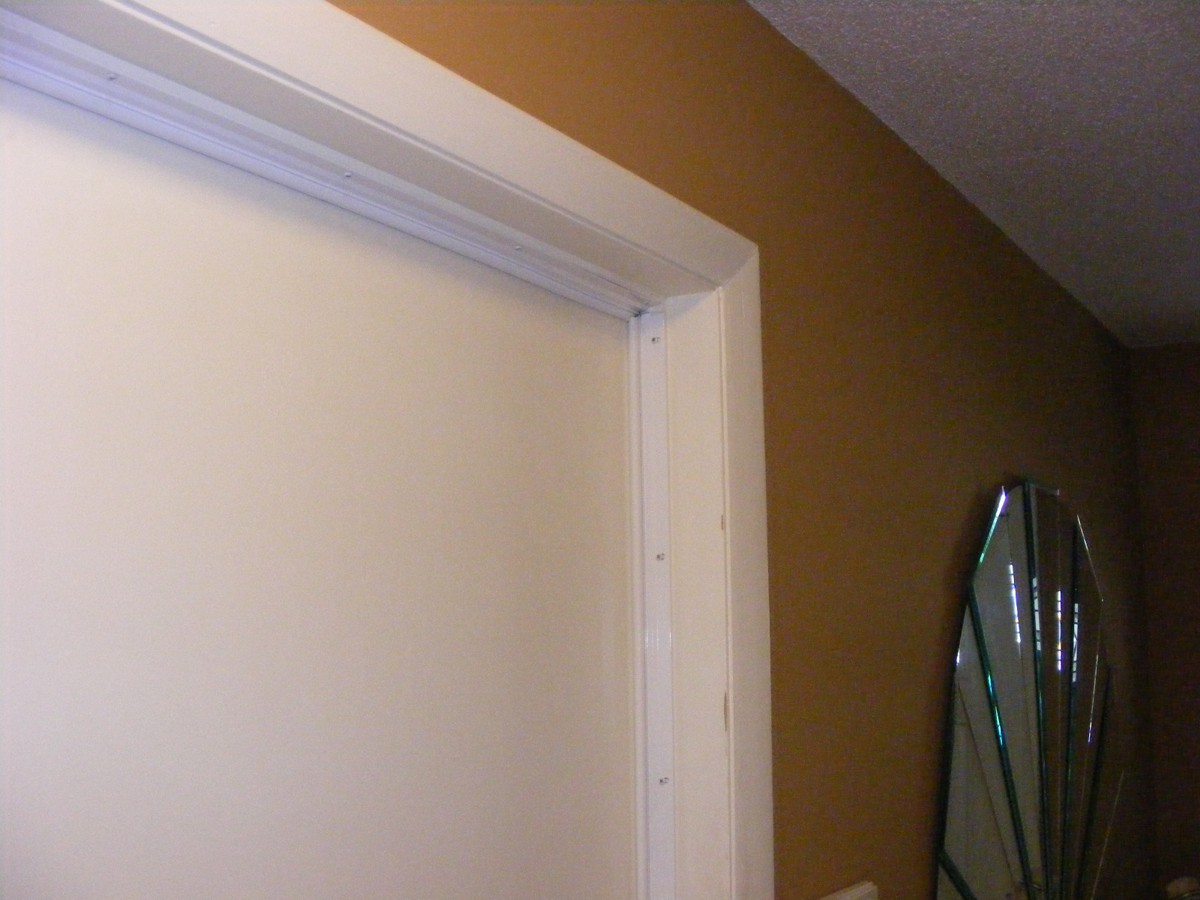 It has been a while since we talked about lawn maintenance. I called Chris Rose this morning to ask where he has been. He said he came by and noticed with no rain lately, the grass did not need mowing. I mentioned the tall oak tree sprouts around the big trees on the East side of the house. He promised to get over here tomorrow.


These sprouts around both trees are why I called Chris. Some of them measured 20 inches tall.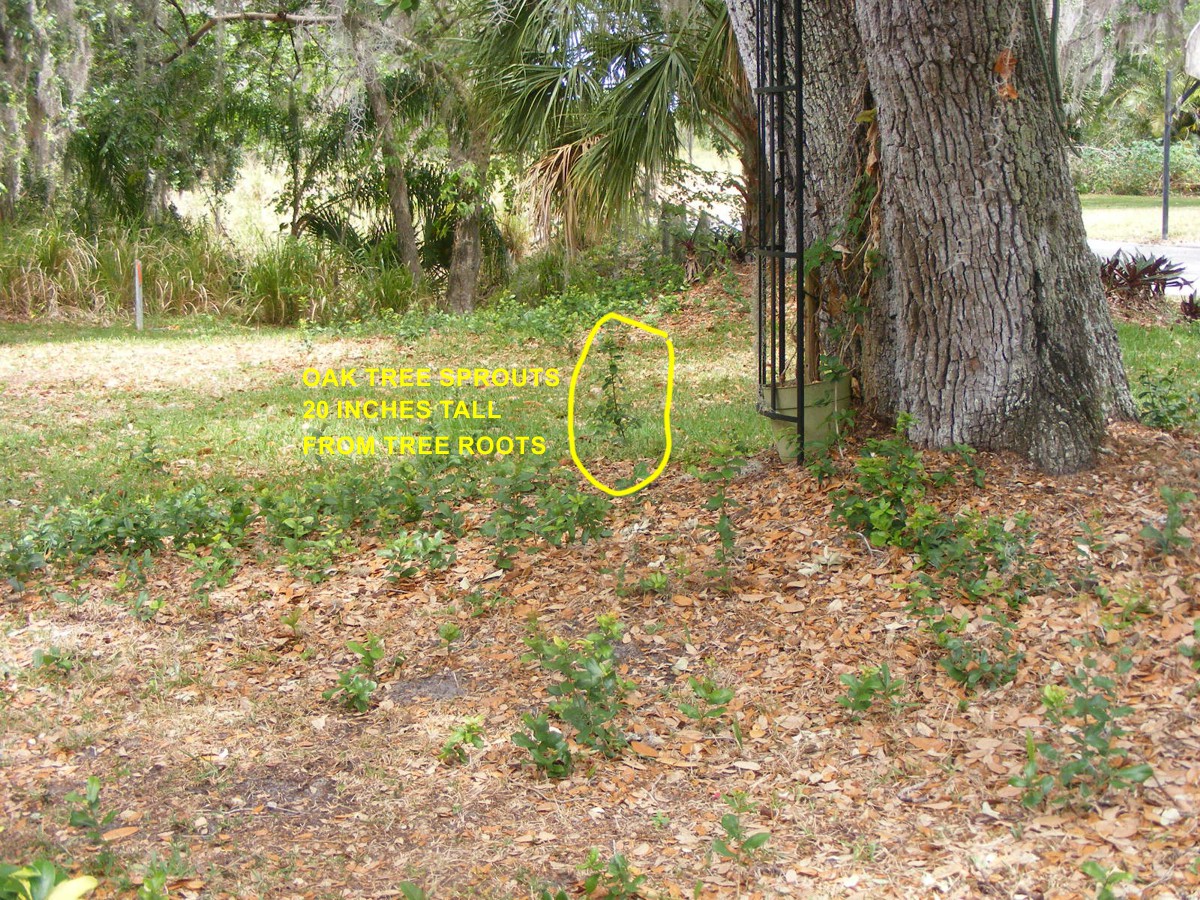 I spent much of today checking out the sprinkler system around the house. I got two sprinkler heads cleaned up and working again in front of the house near the "bottle brush" tree between the driveway and the sidewalk, and over in the hedges near the front door. There are two heads that are broken, and one that does not move (oscillate). The zones on both sides and behind the house work just fine. There may be one more head in the back yard that I have not found yet. I will let you know this project works out. Noe (No-A) helped me understand how the sprinkler system switches from one zone to the next while he was here today. He is the owner of Prominent Lawn Care and wants to offer an "all-inclusive" lawn care package price. See the email sent today, April 17, 2017.