Hurricane Matthew Cleanup, October 25, 2016 · · PAGE 33.
October 25, 2016: Finally, the storm debris gets removed. This truck and matching trailer is picking up all the storm debris from the curb. The crane "grabber" arm can reach both sides of the street and load truck and trailer.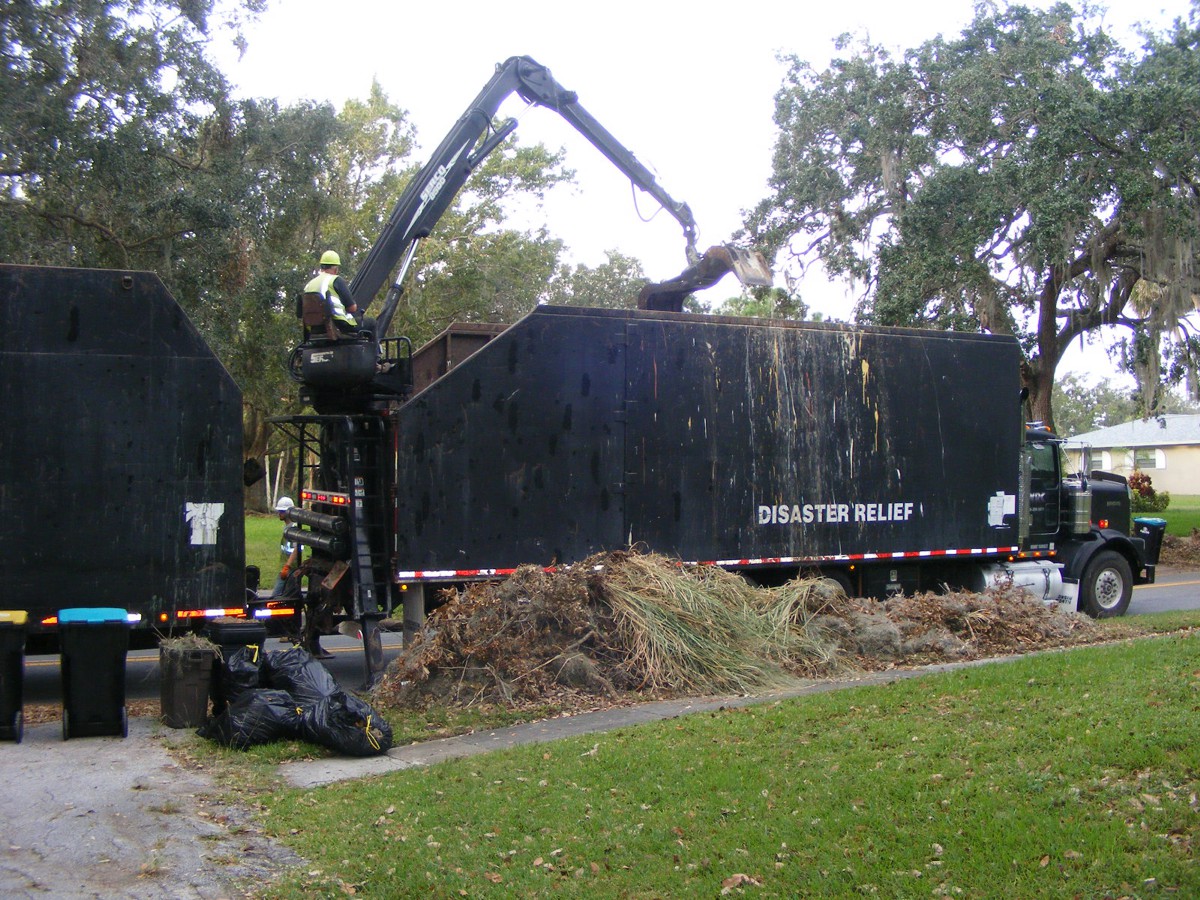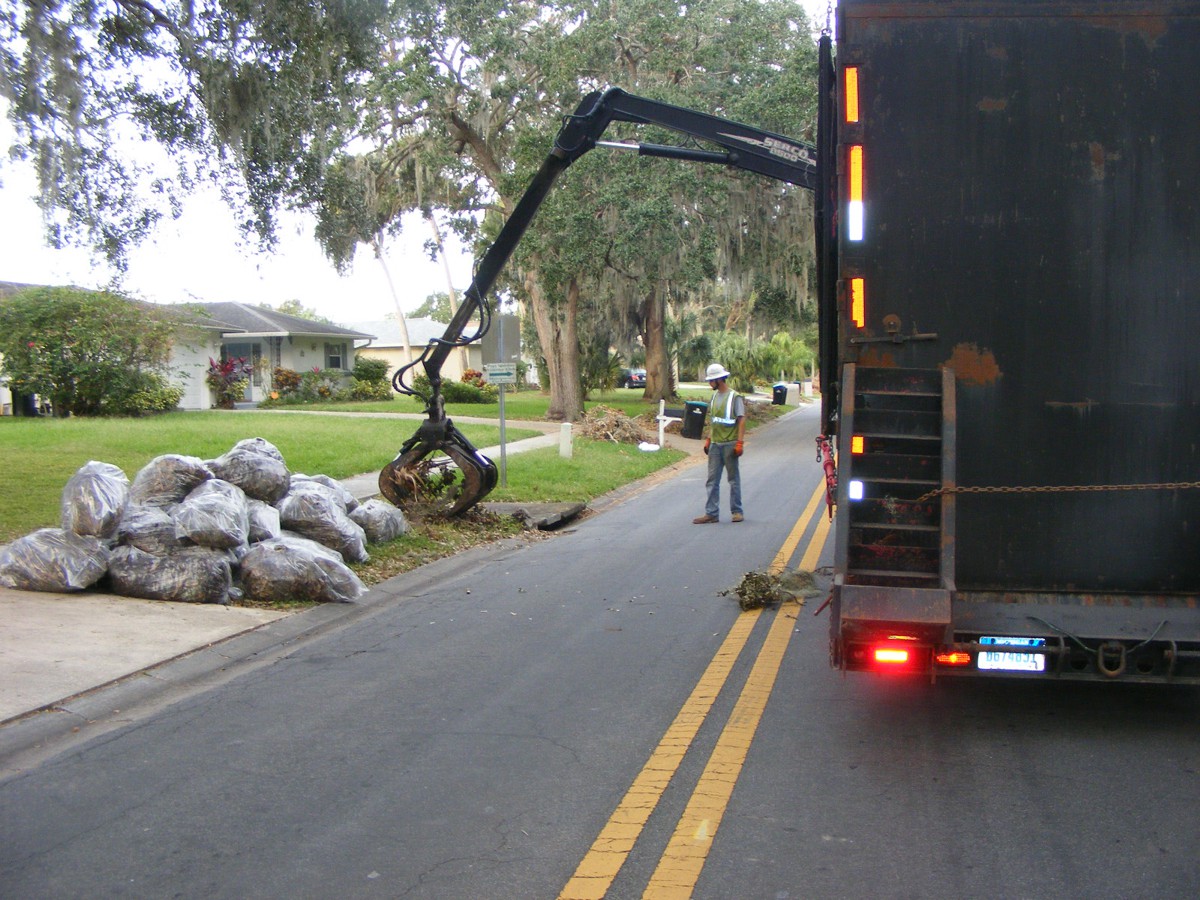 Our big pile starts to disappear from the yard.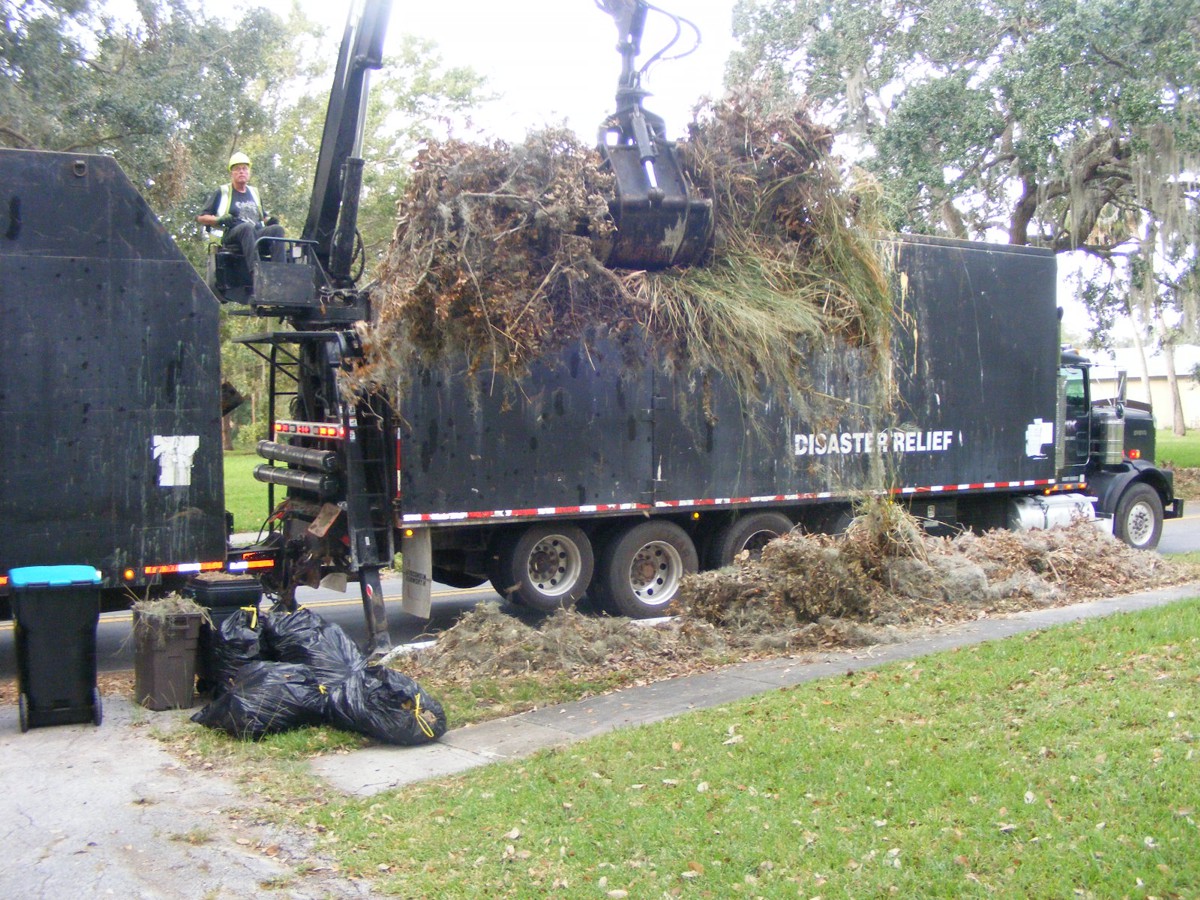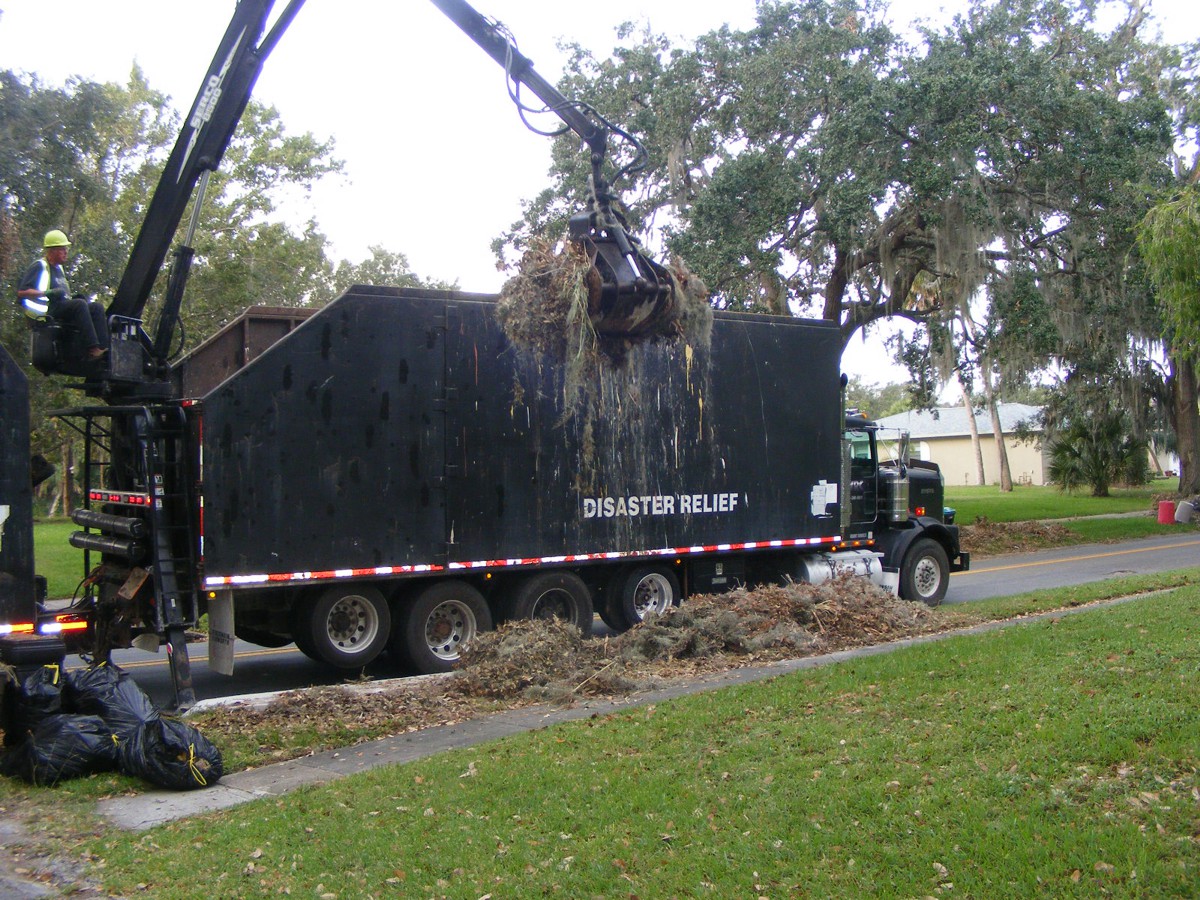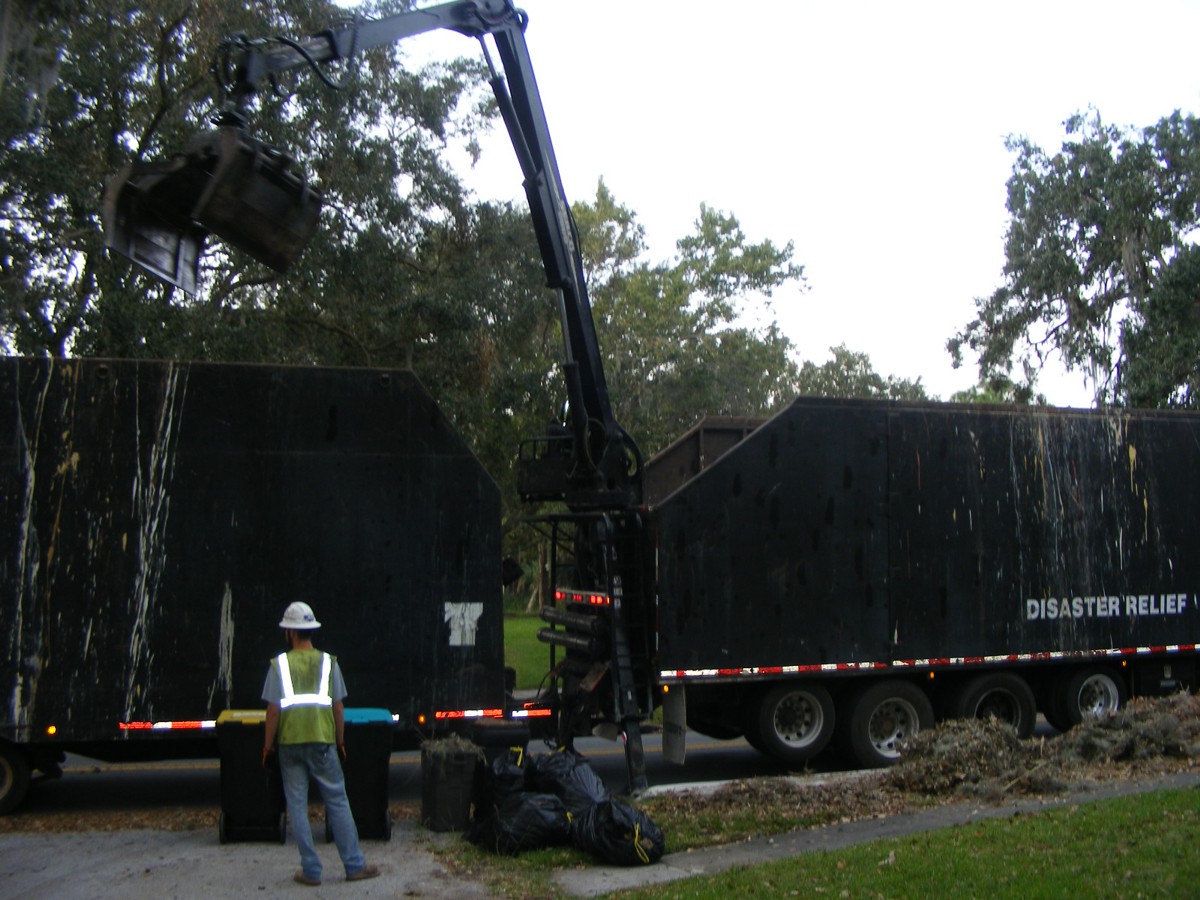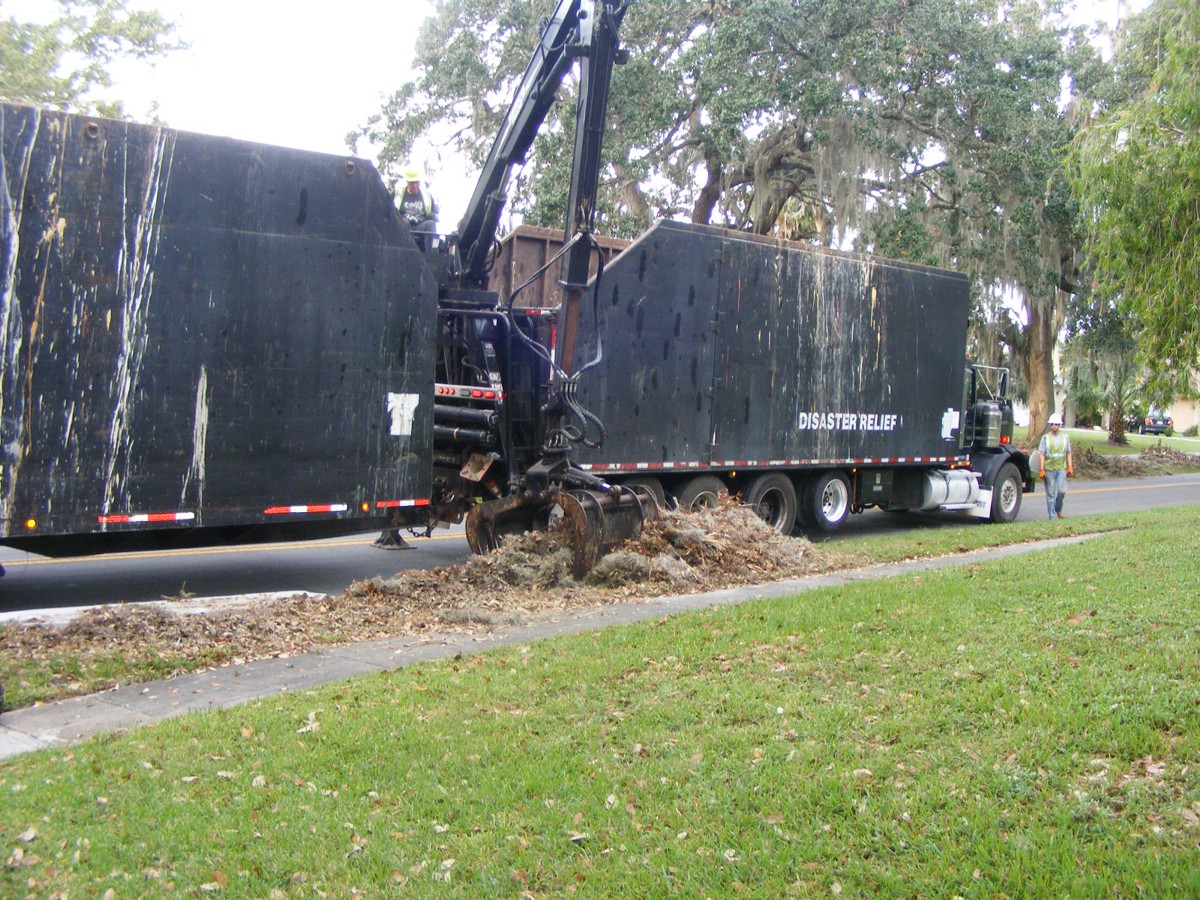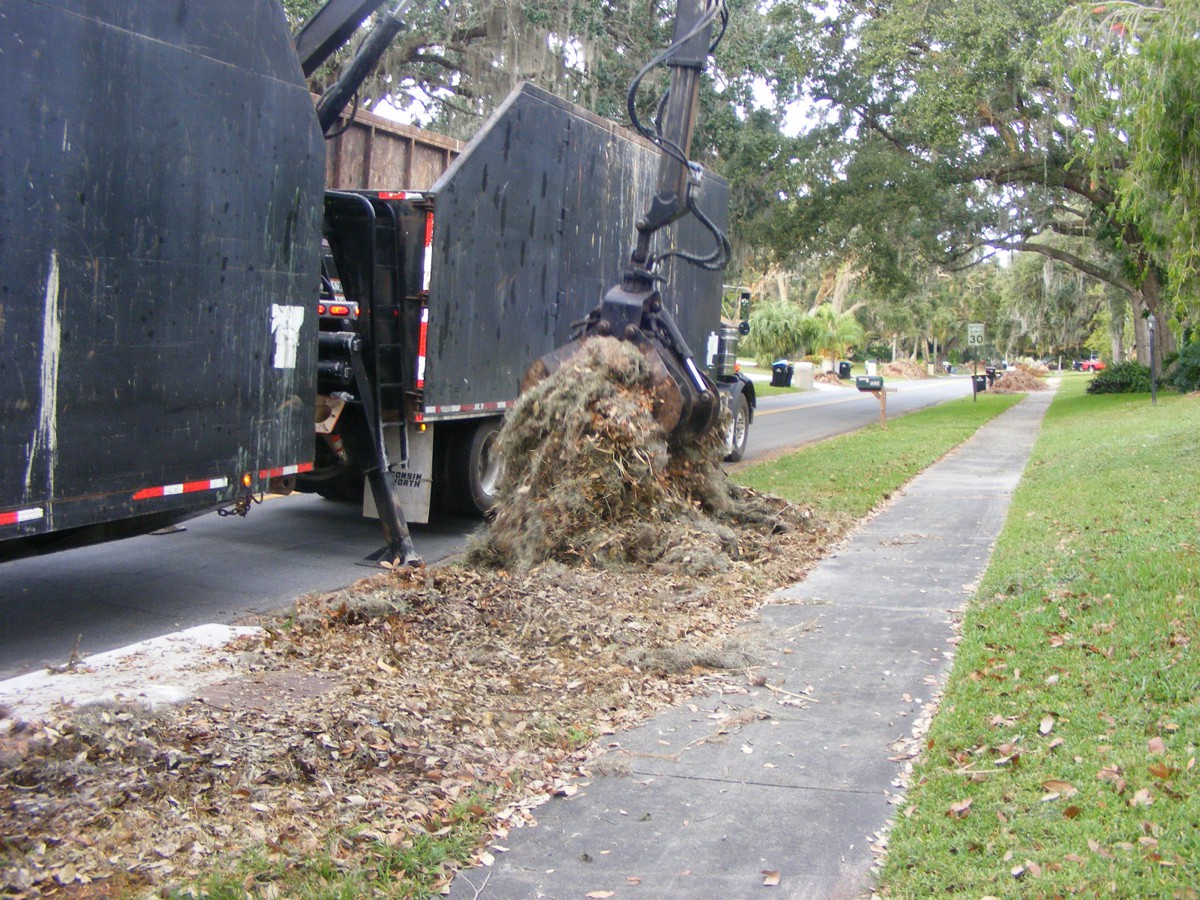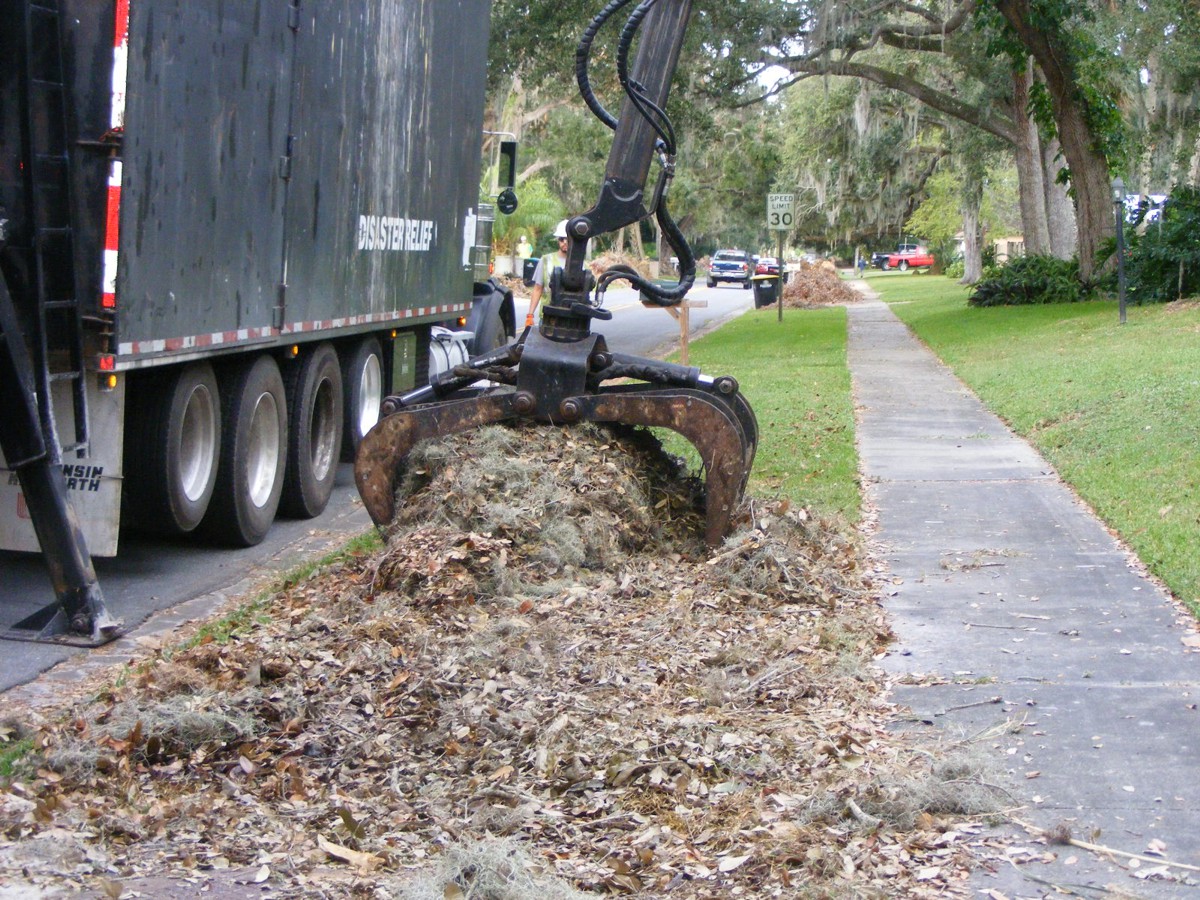 As the BIG truck finishes grabbing the storm debris, the regular yard waste truck arrives and is picking up leaves from the neighbor next door.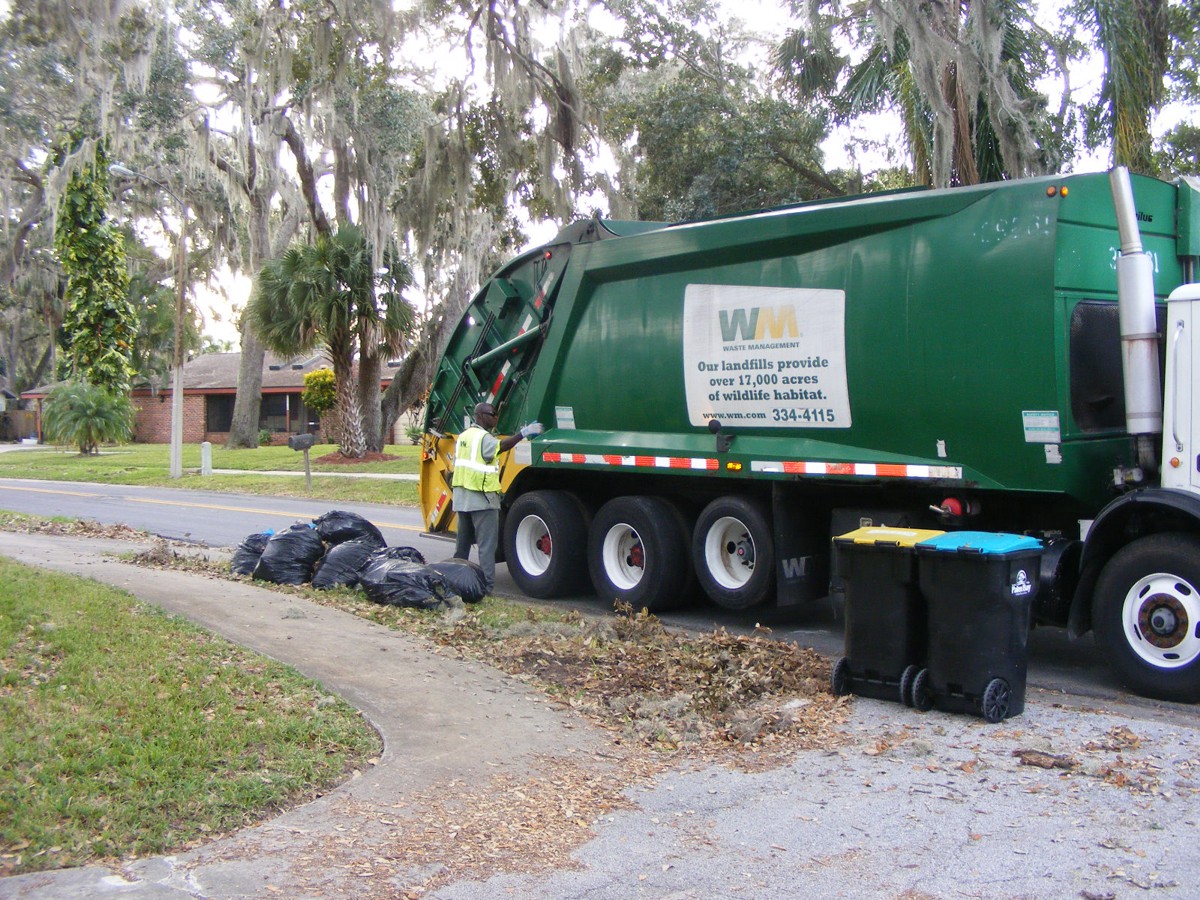 The big truck took only what they could get with "grabber" and I picked up the remaining debris with rakes and gloves and filled both of my yard waste cans. These two will be picked up next week by that truck seen in the photo above when they come for the "normal" yard waste pickup.